From giant creatures to a clash with the Second Sister, there's a lot to be excited about in this new trailer.
After seeing the new Star Wars Jedi: Fallen Order trailer, two words come to mind.
We're in.
In Star Wars Jedi: Fallen Order, we'll play as Cal Kestis, a Padawan survivor of Order 66, now on the run from the Empire and its Inquisitors. Coming November 15 for PlayStation 4, Xbox One, and PC, it's a Star Wars game that promises to be like none before it, from combat to story. A brand-new trailer for Star Wars Jedi: Fallen Order debuted today during Lucasfilm's star-studded Triple Force Friday livestream event, offering fresh looks at the game's worlds, characters, creatures, gameplay, and plot details. For those eager to pick up their lightsabers and take the fight to the Empire, it didn't disappoint. Here are six of our favorite moments.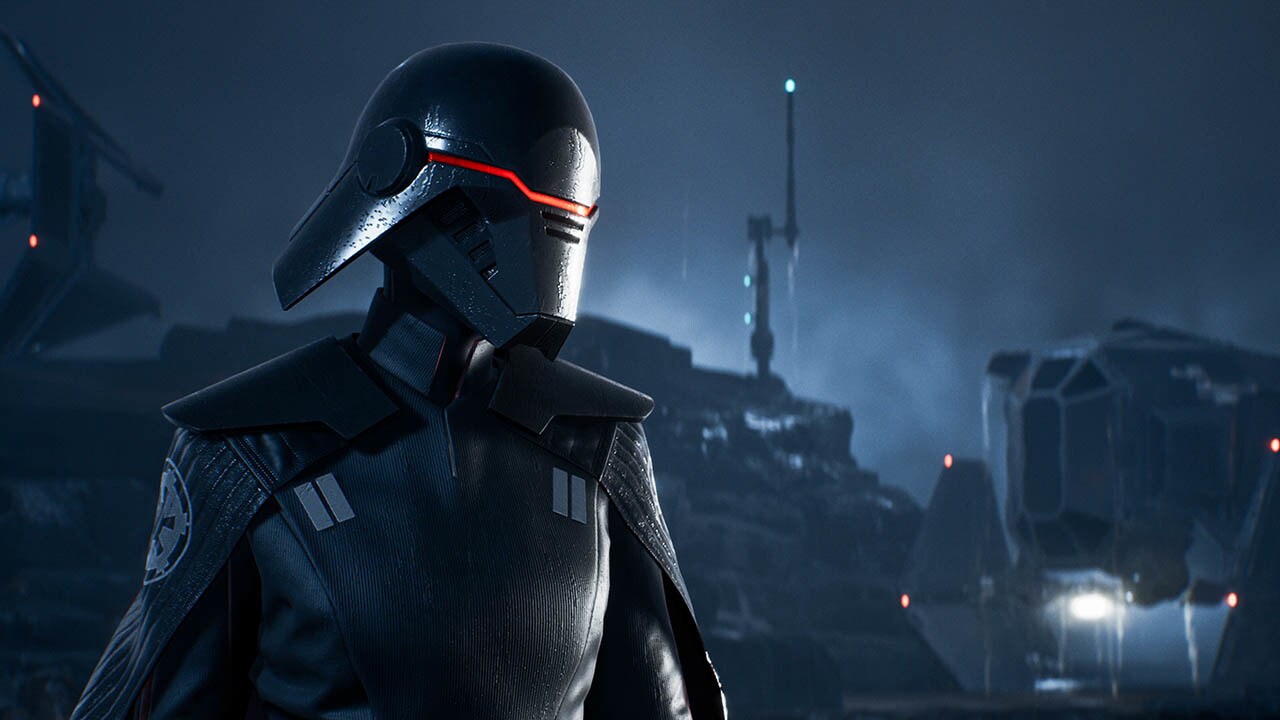 1. The Second Sister strikes.
The trailer opens with a bang -- literally -- as someone pursues Cal. Turns out that someone is the black-clad Second Sister, a deadly Imperial Inquisitor charged with hunting down Jedi. She's a frightening figure, igniting her red-bladed lightsaber and leaping to finish the job. Throughout the trailer, her narration is cold and menacing, and we wouldn't want it any other way; she looks to be a great new addition to the pantheon of memorable Star Wars villains. "You can't save them," she says. "Not from the Empire. Not from the dark side. Not from me." We'll see.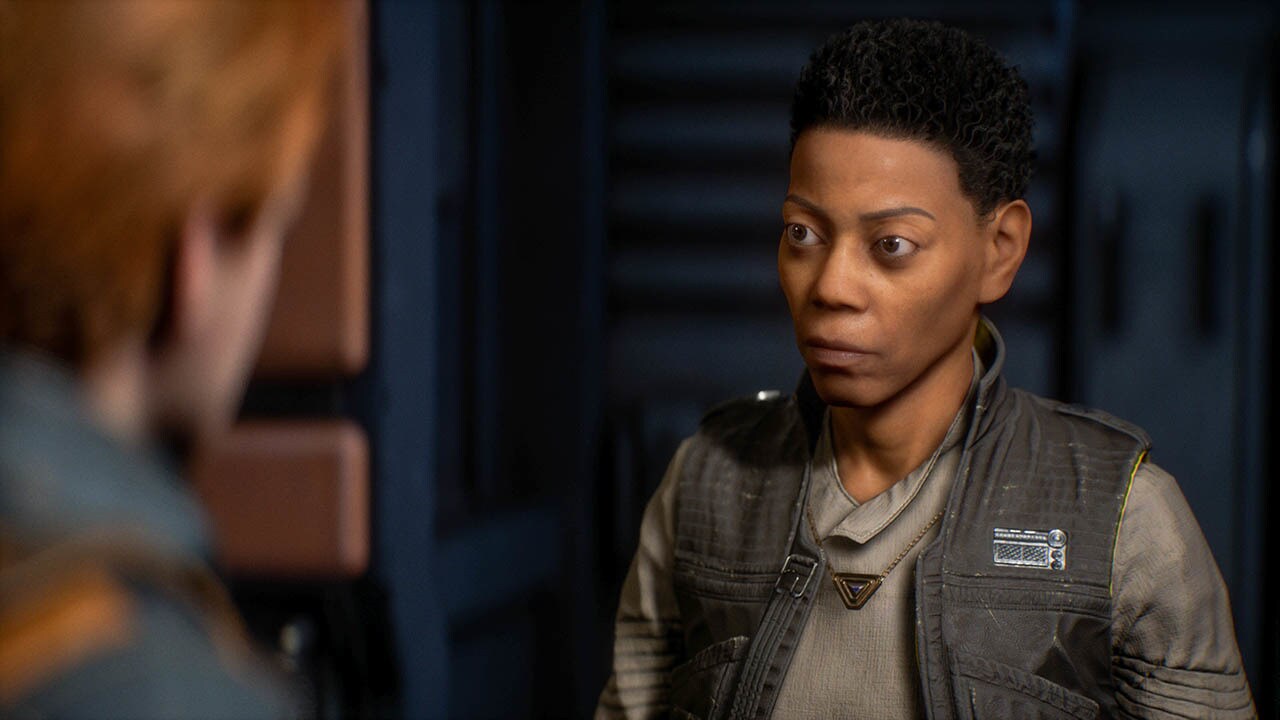 2. "Who are you people?"
Following his encounter with the Second Sister, Cal meets his rescuers. This sequence offers us our first extensive look at Cere Junda, a former Jedi Knight on a mission to restore the Jedi Order, and the lovable-yet-cranky pilot Greez Dritus. Cal agrees to join them with a definitive "We're in," and BD-1's joyous chirp in response speaks for all of us.
3. A spirit of exploration.
"He's searching for something…something very precious to the Empire." So says the Second Sister, and indeed, we see Cal open a towering, ancient stone door and explore various locales, at one point uncovering what looks like the insignia of the Jedi Order. In all, Cal's travels look full of mystery, danger, and...like a lot of fun.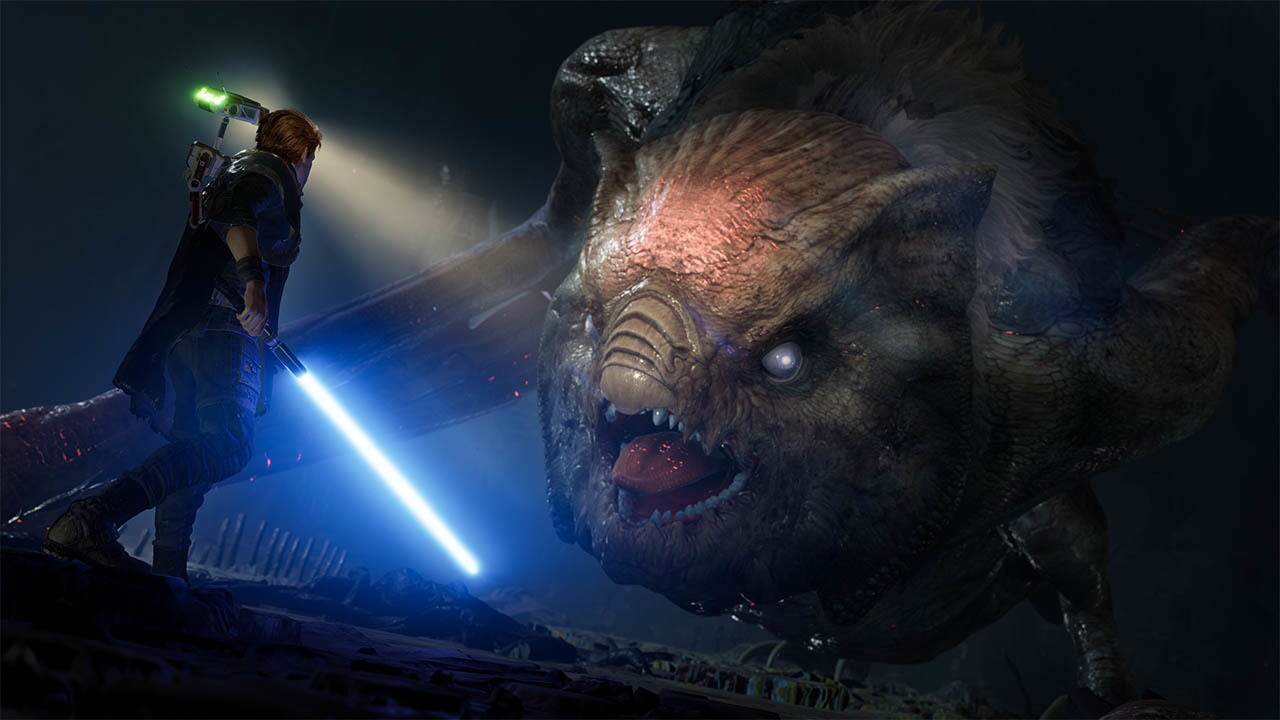 4. Big beasts.
There are some new creatures introduced in the trailer, and in proper Star Wars tradition, they're big. Very big. The bat-like chirodactyl is known as "Gorgara," it was revealed today. And Cal's joyride on the creature -- and later battle with it -- seems like some instant-classic Star Wars gaming.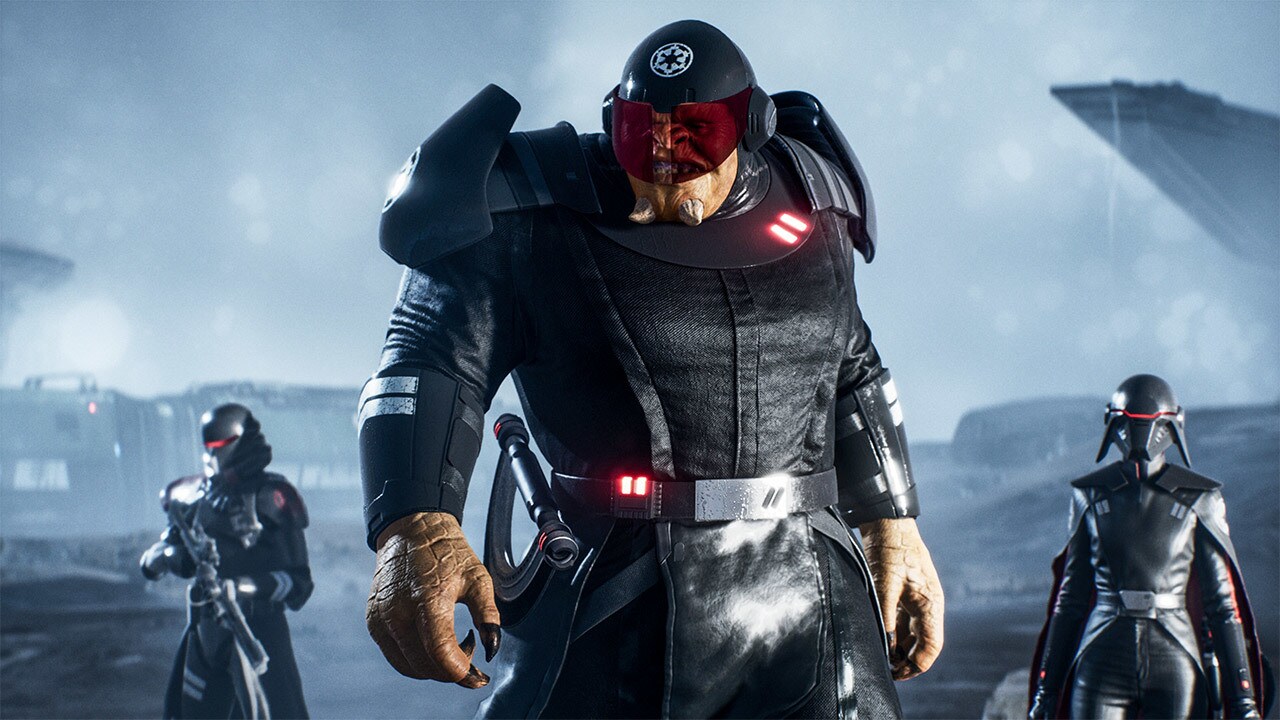 5. Meet the Ninth Sister.
As if the Second Sister wasn't bad enough. We only catch a glimpse of this hulking Inquisitor, and she looks like a more than formidable threat for our heroes.
6. Glorious lightsaber combat.
While we've seen Star Wars Jedi: Fallen Order gameplay before, the lightsaber combat shown here looks simply incredible. Cal maneuvers over the back of a scout trooper with Jedi grace, grabs the hand of a purge trooper before delivering a fatal slice, and clashes with the Second Sister in epic fashion. Being a Jedi has been the dream of pretty much every Star Wars fan; it looks like Star Wars Jedi: Fallen Order will actually make it come true.
Watch the trailer below!

Star Wars Jedi: Fallen Order 
arrives November 15 on PlayStation 4, Xbox One, and PC, and is available for pre-order now.
Dan Brooks is Lucasfilm's senior content strategist of online, the editor of StarWars.com, and a writer. He loves Star Wars, ELO, and the New York Rangers, Jets, and Yankees. Follow him on Twitter @dan_brooks where he rants about all these things.
Site Tags: #StarWarsBlog, #StarWarsGames, #StarWarsJediFallenOrder