First details on new stories starring three heroes from Rogue One.
Jyn Erso, Chirrut Îmwe, and Baze Malbus. Vastly different people who came together, along with some other new friends, to change the galaxy. After their heroics in Rogue One, they've become fan favorites -- and we're going to learn a lot more about them in two new books coming May 2.
Rebel Rising, a young adult novel from New York Times Bestselling author Beth Revis, will dive into Jyn's backstory, exploring her time with the extremist rebel Saw Gerrera and how it shaped the woman she'd become. Rogue One hinted at the once-close relationship between Saw and Jyn, which was ultimately fractured. Rebel Rising promises to be our first real look into what happened between the two, good times and bad. Check out the official description and cover below.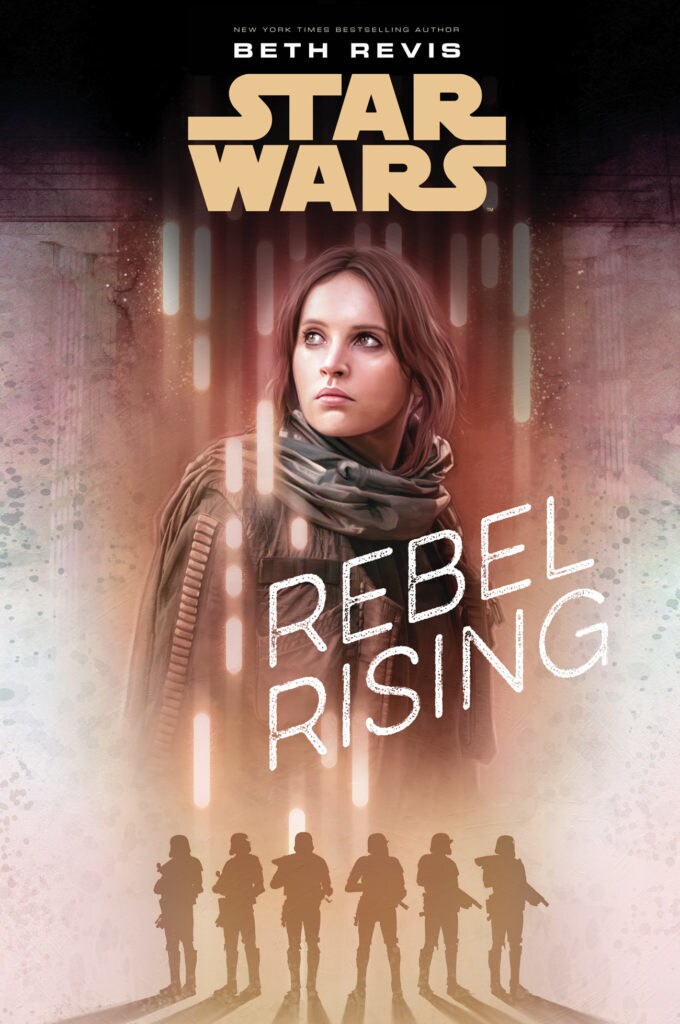 When Jyn Erso was five years old, her mother was murdered and her father taken from her to serve the Empire. But despite the loss of her parents she is not completely alone—Saw Gerrera, a man willing to go to any extremes necessary in order to resist Imperial tyranny, takes her in as his own, and gives her not only a home but all the abilities and resources she needs to become a rebel herself.
 Jyn dedicates herself to the cause—and the man. But fighting alongside Saw and his people brings with it danger and the question of just how far Jyn is willing to go as one of Saw's soldiers. When she faces an unthinkable betrayal that shatters her world, Jyn will have to pull the pieces of herself back together and figure out what she truly believes in…and who she can really trust.
Guardians of the Whills
, a middle-grade novel written by
New York Times
Bestselling author and Eisner-winner Greg Rucka, follows Chirrut and Baze after the Empire's takeover of Jedha and the arrival of Saw Gerrera. As protectors of the Kyber Temple on Jedha, Baze and Chirrut are windows into a new element of 
Star Wars 
lore, and 
Guardians of the Whills 
looks to tell a major part of their story. StarWars.com is excited to reveal the kinetic, comic-book style cover and official description below.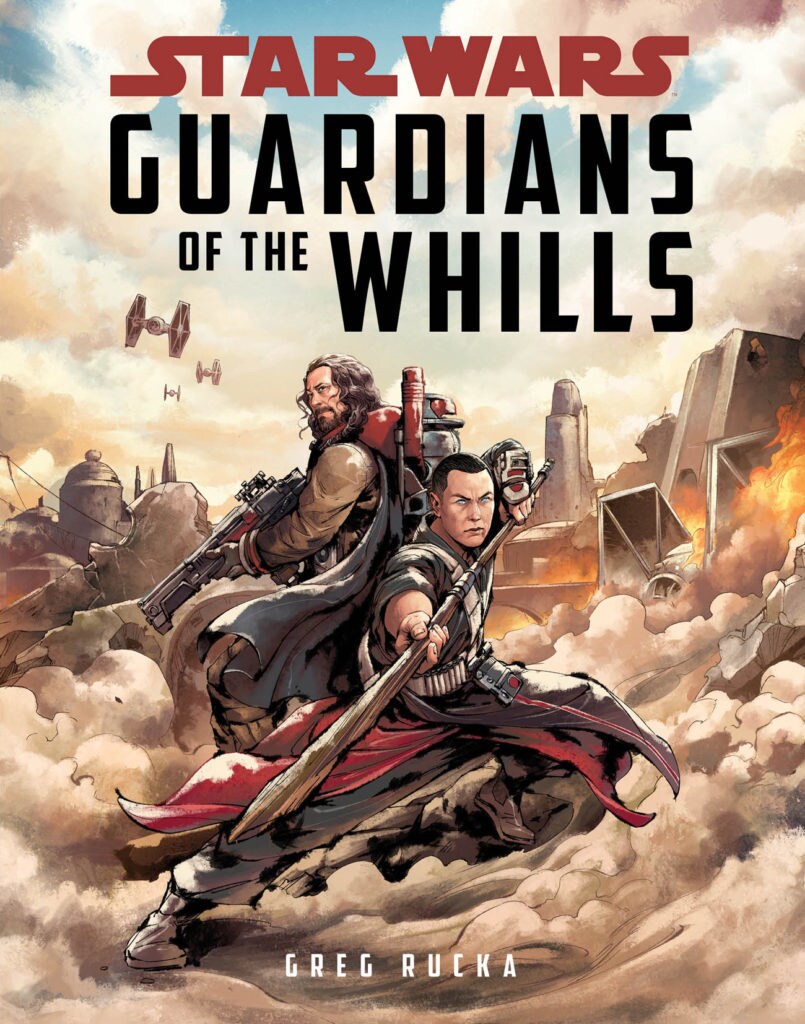 Baze and Chirrut used to be Guardians of the Whills, who looked after the Kyber Temple on Jedha and all those who worshipped there. Then the Empire came and took over the planet. The temple was destroyed and the people scattered. Now Baze and Chirrut do what they can to resist the Empire and protect the people of Jedha, but it never seems to be enough. When a man named Saw Gerrera arrives with grand plans to take down the Empire, it seems like the perfect way for Baze and Chirrut to make a real difference and help the people of Jedha. But will it come at too great a cost?
Both 
Rebel Rising
and 
Guardians of the Whills
are available for pre-order now. We can't wait to learn more about these new legends. We're with them all the way, you might say.
StarWars.com. All Star Wars, all the time.