Reel in this easy recipe inspired by the seafaring residents of Trask, as seen on The Mandalorian!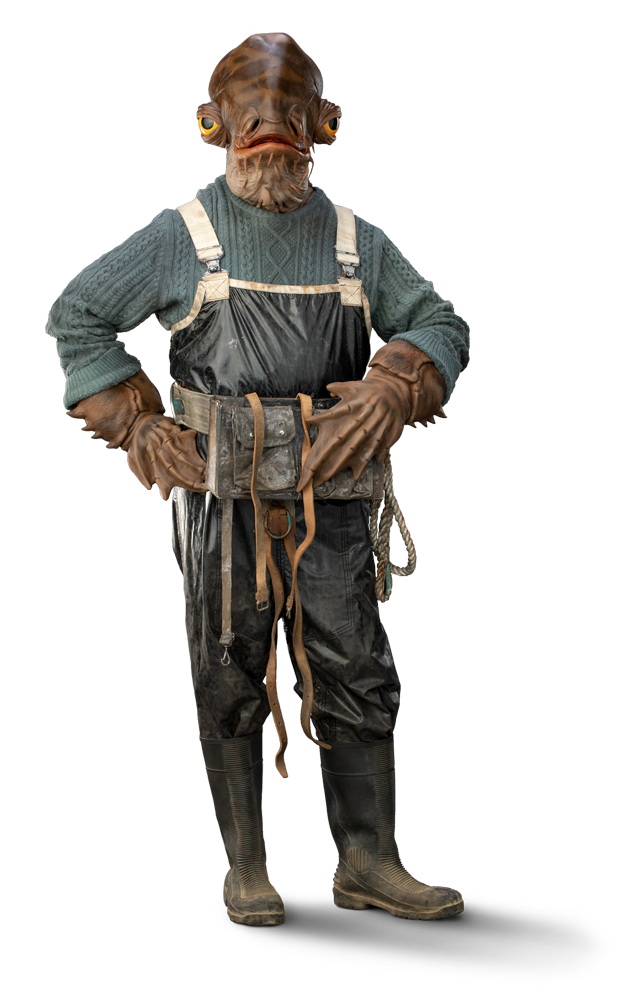 When the Mandalorian lands -- crash lands, really -- on the moon of Trask, he's met by a Mon Calamari who he hires to fix the damaged Razor Crest. The port town is a cool harbor where chowder is abundant and warm sweaters are a necessity. You can watch the episode, "Chapter 11: The Heiress," now on Disney+, and get reacquainted with this galactic seafaring fashion.
These cookies are a fragrant gingerbread ode to Mon Calamari seaport fashion, with sugary icing standing in for a warm cable knit sweater. As you can see, this tasty Mon Cala native is all dressed up for the holidays and ready to celebrate in style.
Mon Calamari Holiday Sweater Cookies
Cookie ingredients: