Enjoy the Child's favorite treat with a recipe that yields more than enough to go around.
There's no separating the Mandalorian and the Child, and there's no coming between the Child and his cookies. When Mando reaches Nevarro City, he leaves little Grogu in the care of the local school. It's here that the always-hungry young one gets a taste of something sweet. A student eating a bewitching blue cookie refuses to share, so the Child does what he has to and levitates it right to himself. If you have that kind of power, there's no better way to use it than for grabbing snacks.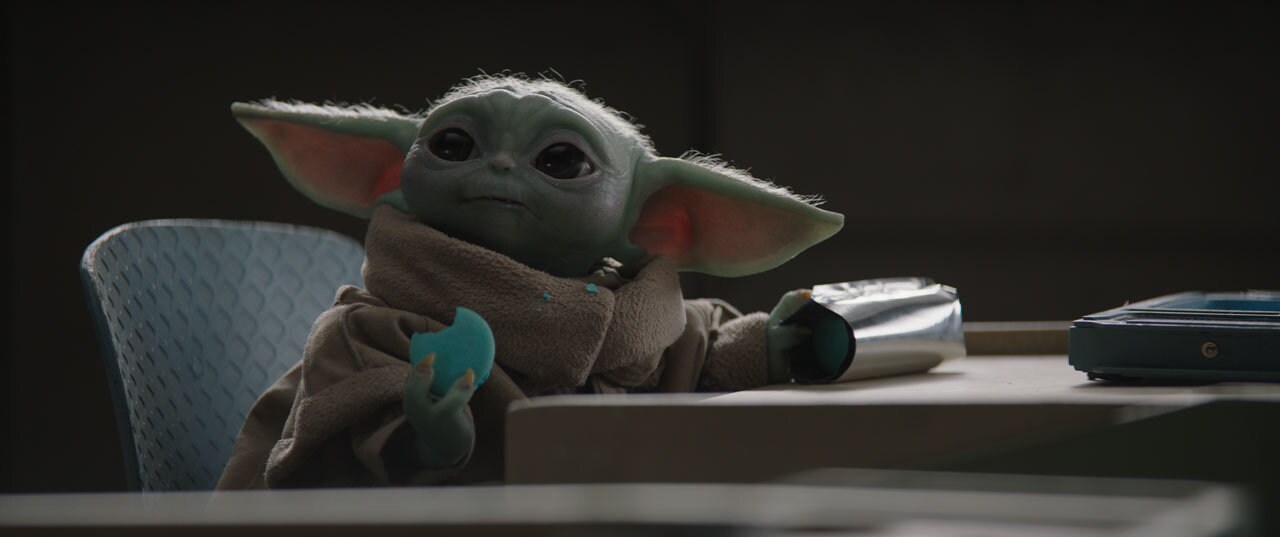 These blue milk macarons are smaller than most, so they're the perfect size for foundling-like hands. They also have a surprise raspberry filling in the center, making these coveted cookies among the best in the galaxy. This is the Way.
If you have a youngling underfoot and no time to bake, you can use your Galactic Credits to purchase delicious Nevarro Nummies Macarons on williamssonoma.com.
Blue Milk Mando Macarons
Makes 30 macarons
Macarons ingredients:

1 cup almond flour, finely ground
1 confectioners' sugar
1/2 teaspoon salt
3 egg whites, room temperature
3/4 cup granulated sugar
1/2 teaspoon clear vanilla
2-3 drops blue food gel dye
Filling ingredients:
1/2 cup (1 stick) unsalted butter
1-1/2 cups confectioners' sugar
3 Tablespoons heavy cream
1/2 teaspoon clear vanilla
1 drop blue food gel dye
2/3 cup raspberry jam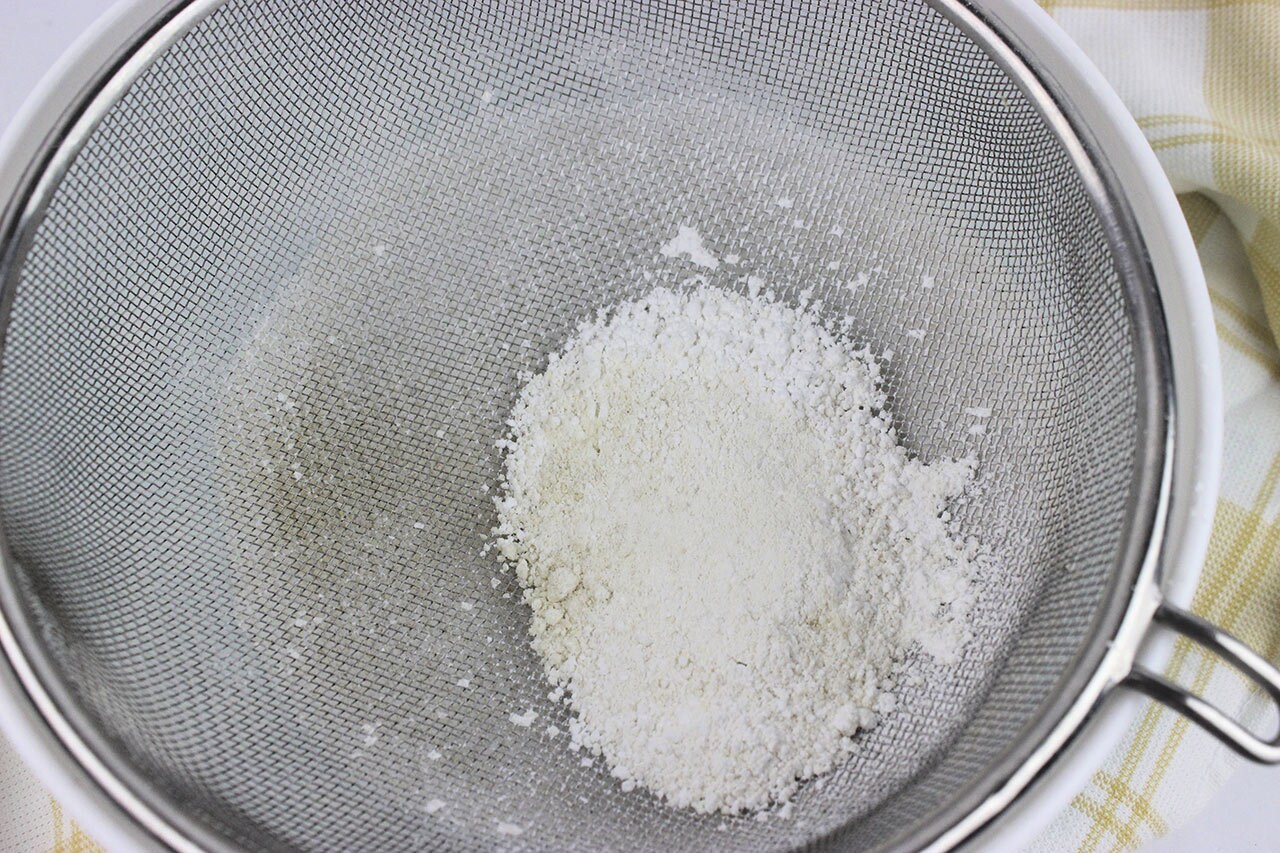 Step 1: Into a medium bowl, sift the almond flour and confectioners' sugar, twice. Set aside.
Step 2: In the bowl of an electric mixer with a whisk attachment, whisk the egg whites for 2 to 3 minutes, until foamy.
Step 3: Slowly whisk in the granulated sugar, until stiff peaks form.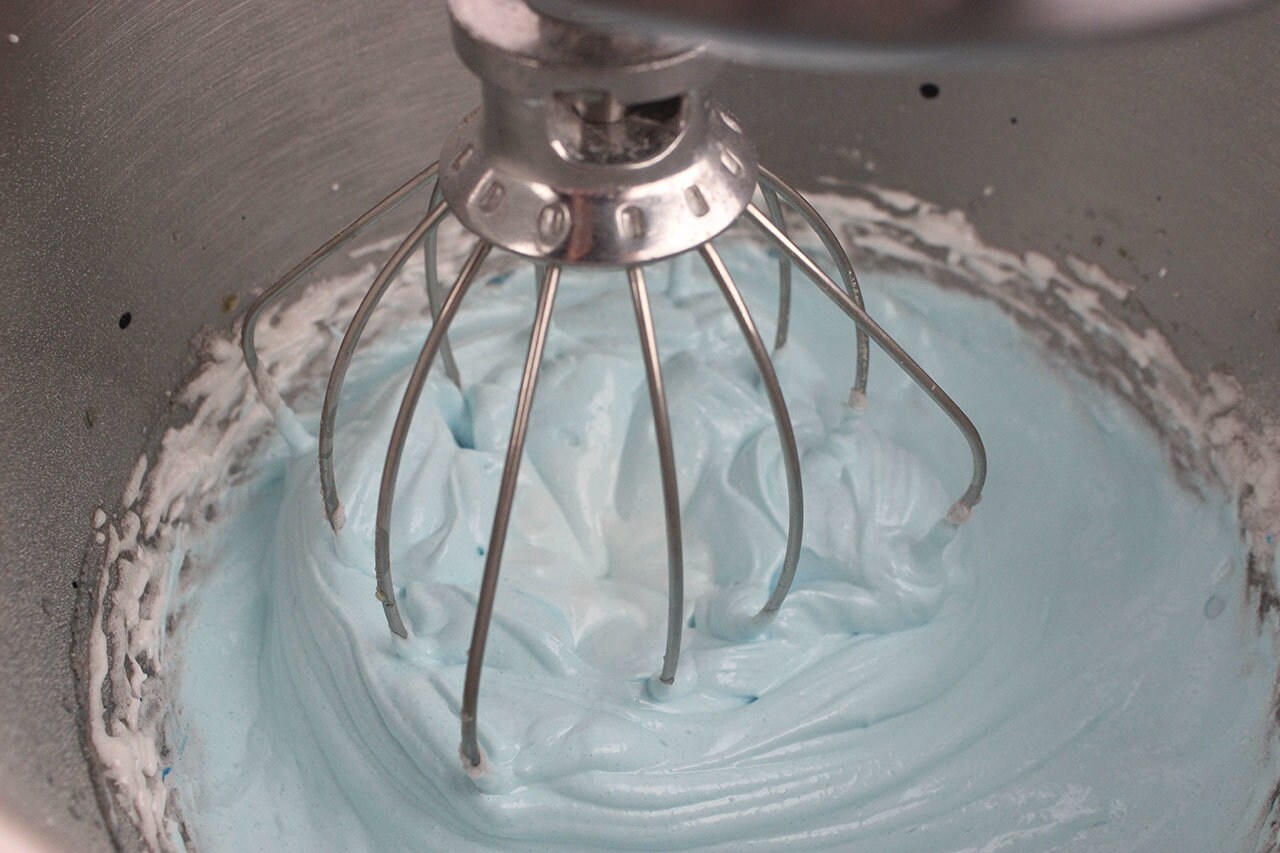 Step 4: Stir in the vanilla and food coloring.
Step 5: Fold in 1/3 of the dry ingredients, until just combined.
Step 6: Continue with another 1/3, followed by the rest, until the batter falls into ribbons and you can make a "figure 8."
Step 7: Transfer the macaron batter into a piping bag with a round tip.
Step 8: Prep baking sheets with parchment.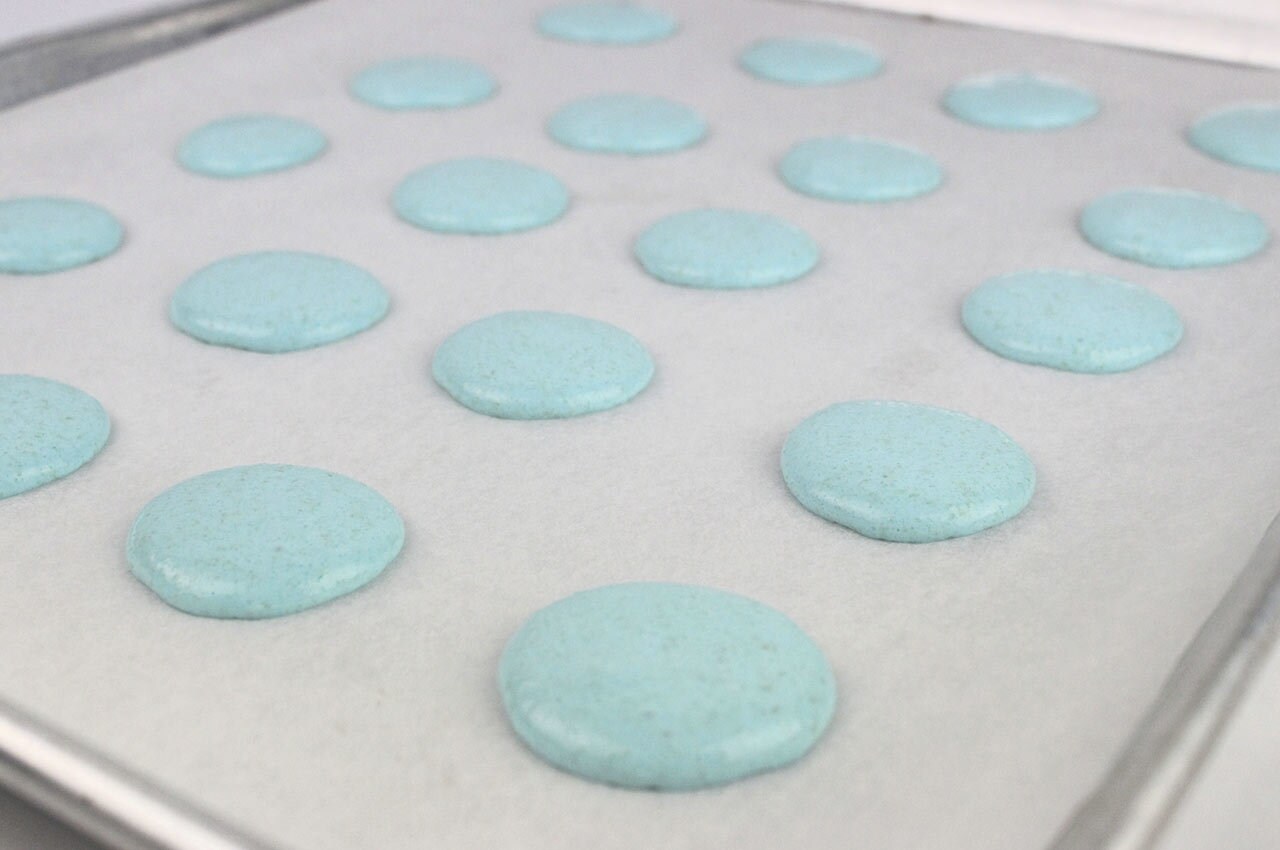 Step 9: Pipe the macarons onto the parchment into small 1-inch circles, spacing them 2 inches apart.
Step 10: Tap the baking sheet firmly onto a flat surface a few times to release air bubbles.
Let the macarons sit at room temperature for 40 minutes, until dry to the touch.
Step 11: Preheat the oven to 300 degrees F.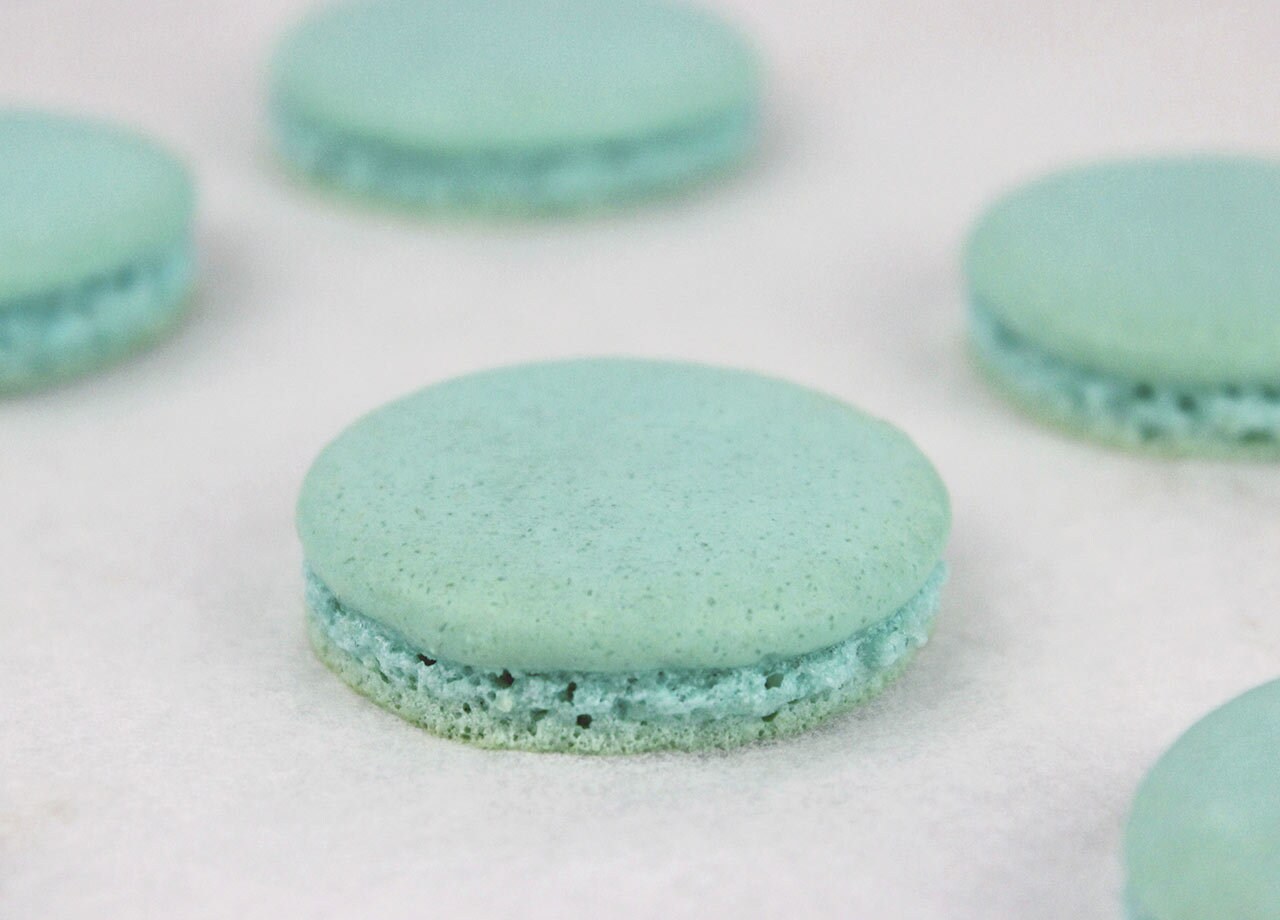 Step 12: Bake for 12 to 15 minutes, until they rise and the "feet" have formed.
Transfer to a wire rack, let cool completely.
Step 13: In a medium bowl with a handheld mixer, mix the butter and confectioners' sugar.
Step 14: Add the heavy cream, vanilla, and food gel dye.
Step 15: Transfer the buttercream to a piping bag. Onto the flat side of one macaron shell, pipe a circle of buttercream.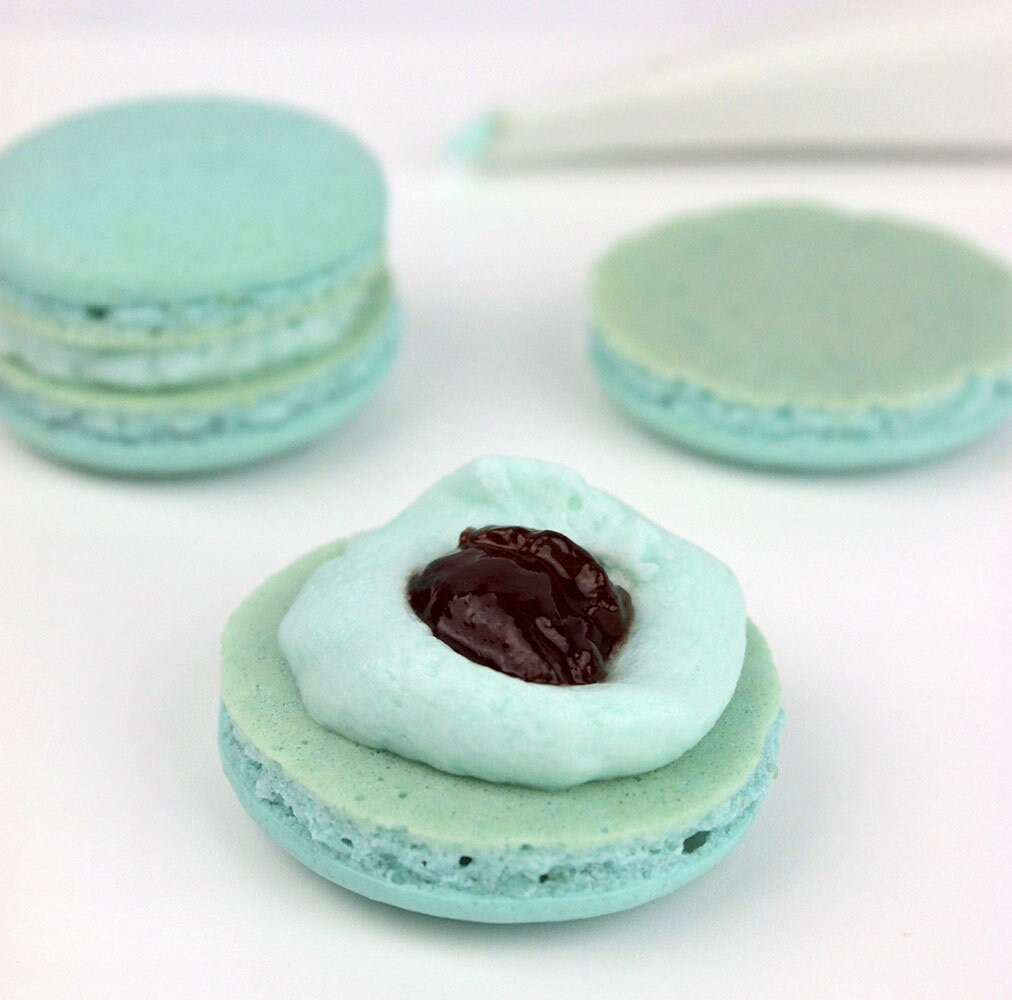 Step 16: Add a small spoonful of jam into the center. Top it with a second macaron shell to sandwich.
Step 17: Repeat with remaining macaron shells and filling, to serve.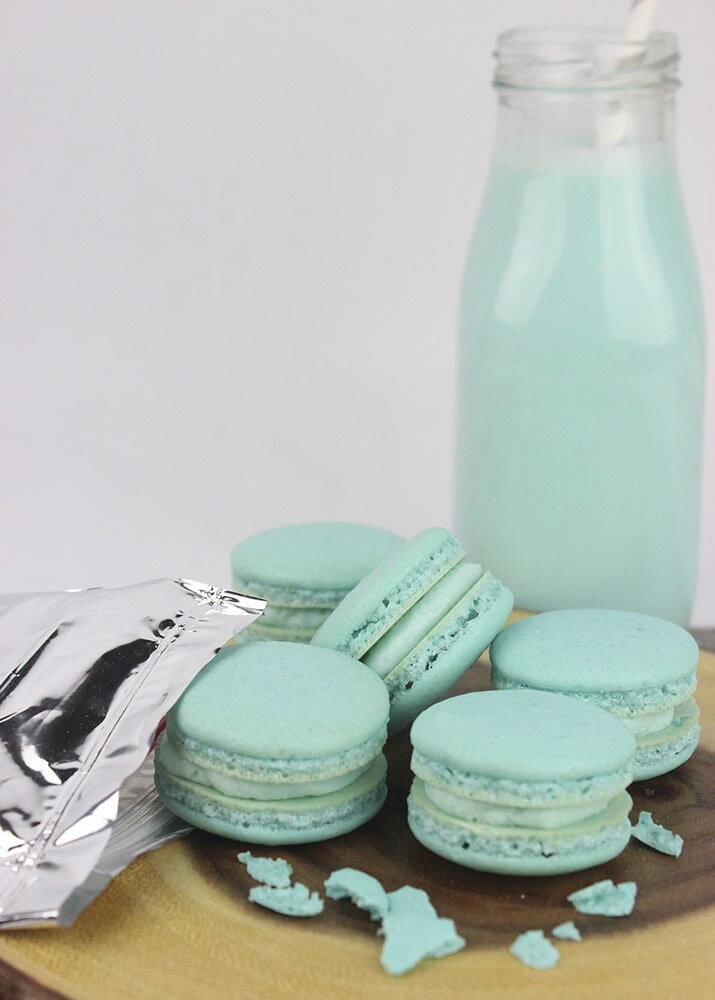 Enjoy! But don't let the Child snag them from you.
Pick up Nevarro Nummies Macarons now, and follow @WilliamsSonoma on Twitter and Instagram.