Celebrate Star Wars Day with blue milk ice cream and Yoda cones, i.e., the greatest thing ever.
May the 4th is a special day when fans come together and celebrate all things Star Wars! While the Star Wars universe may be a part of your everyday, this is a perfect time to enjoy the fandom with family and friends by throwing a special May the 4th party.
Ice cream binds the galaxy together so invite both Jedi and Sith friends to make peace with a dessert party that's cooler than a day on Hoth.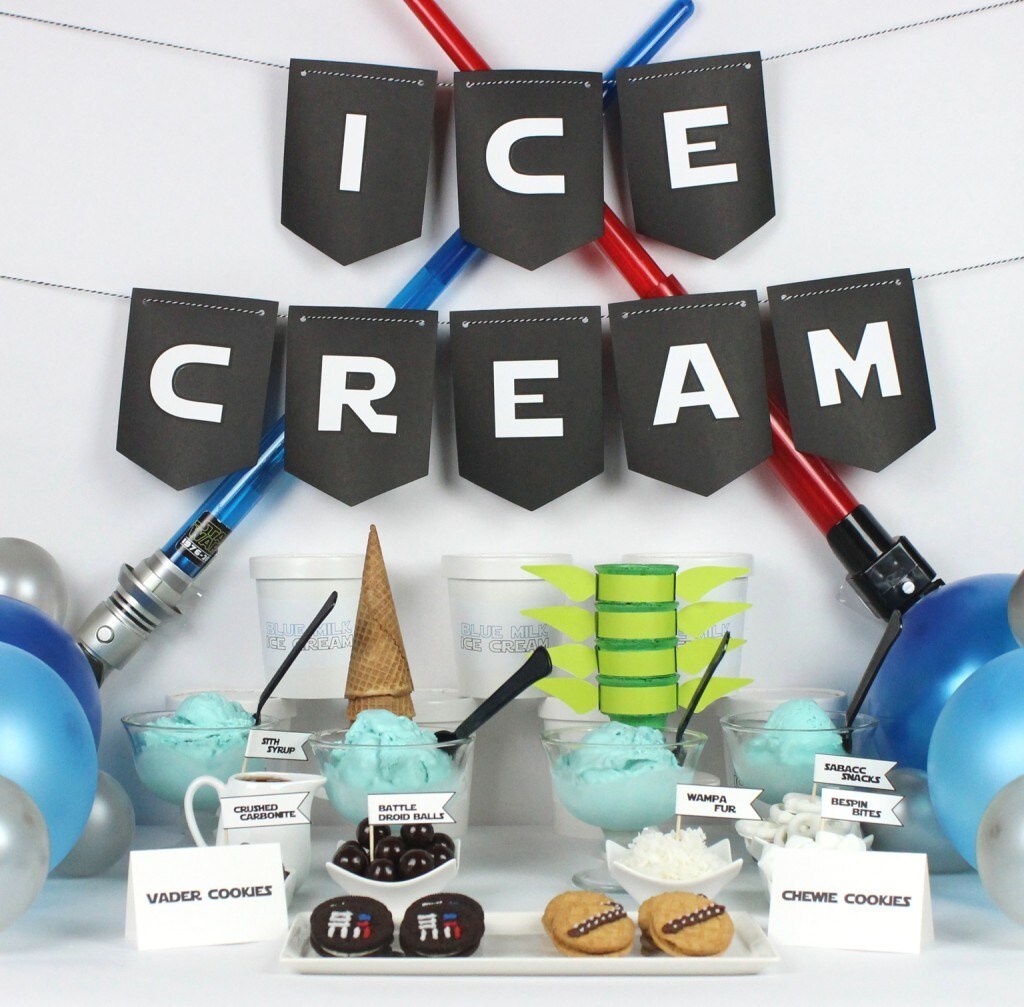 This celebration is all about the Force, the dark vs. the light. Begin by decorating with cool colors, a white palette with colorful blue and silver balloons and a fun black and white banner. Decorative lightsabers represent the two sides of the Force and set the background for an epic ice cream battle.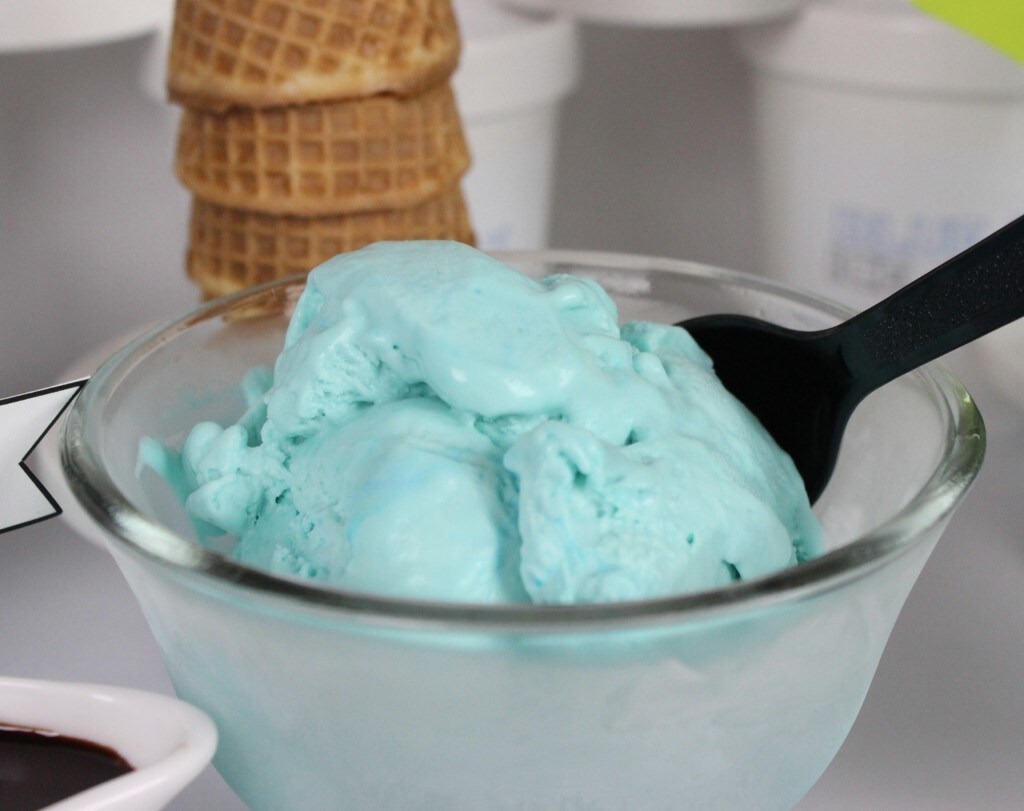 Blue milk ice cream is easy to make even if you don't have a bantha in your backyard. Creamy and sweet, this Tatooine specialty tastes great whether you serve it up on cones or in a bowl.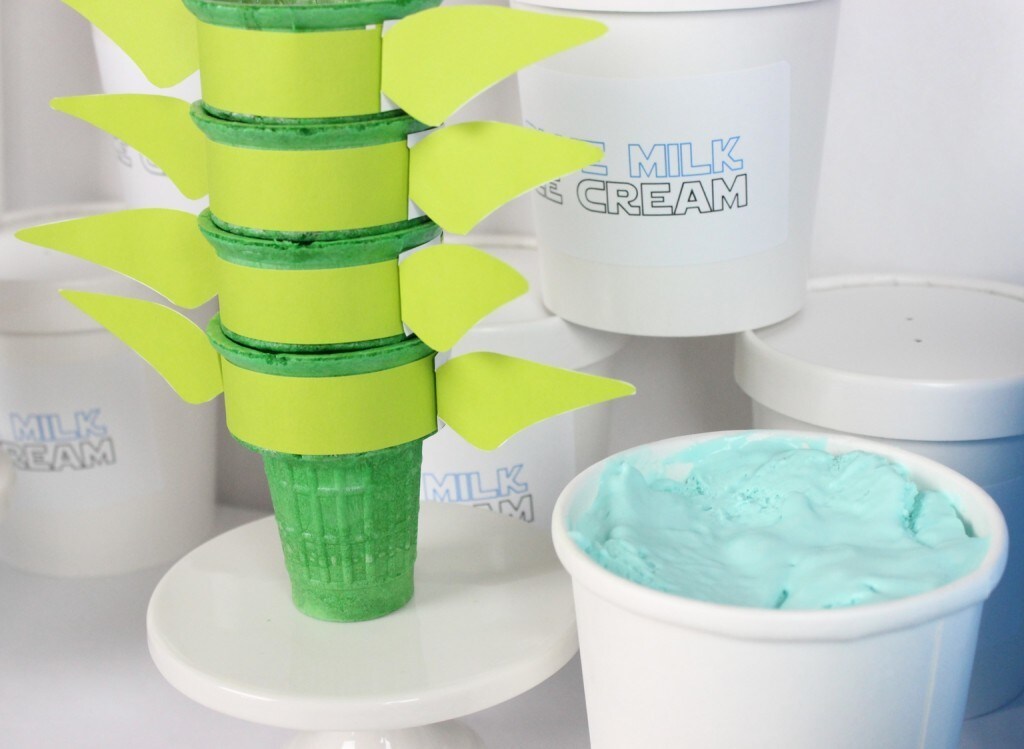 Speaking of serving, green cake cones help you harness your Jedi powers with the addition of Master Yoda paper ears, while chocolate filled sugar cones will tempt you to the dark side. Whichever you chose, these cool treats definitely bring peace to the galaxy.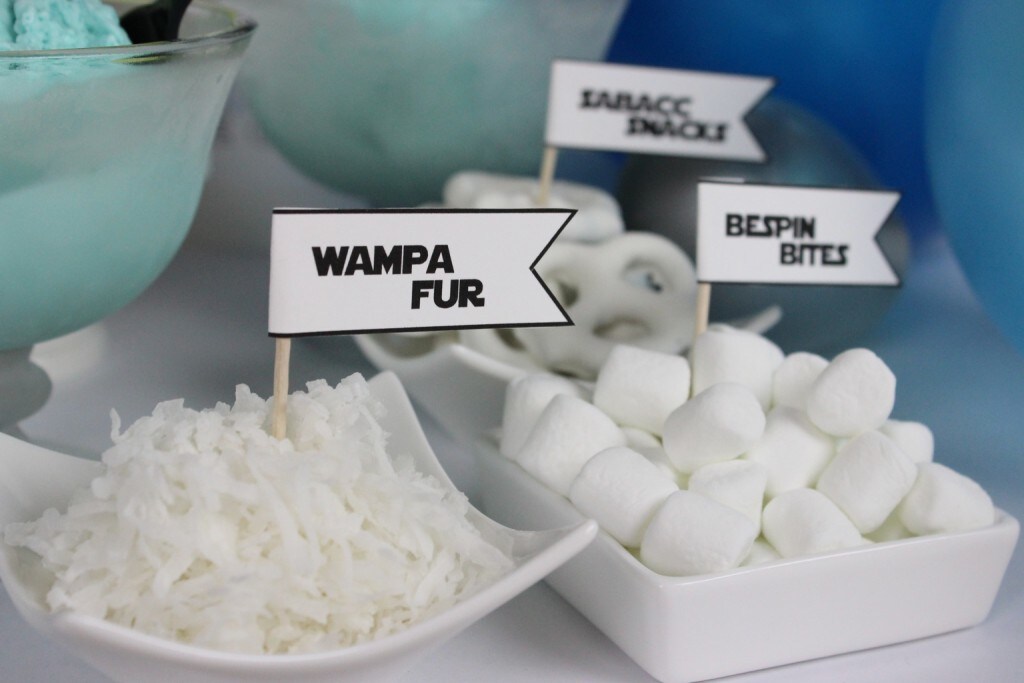 Light side or dark side, you don't want to serve up ice cream without toppings. On the light side, white snacks like coconut wampa fur, Bespin bite marshmallows, and yogurt-covered pretzel sabacc snacks are sure to guide you towards the life of a Jedi.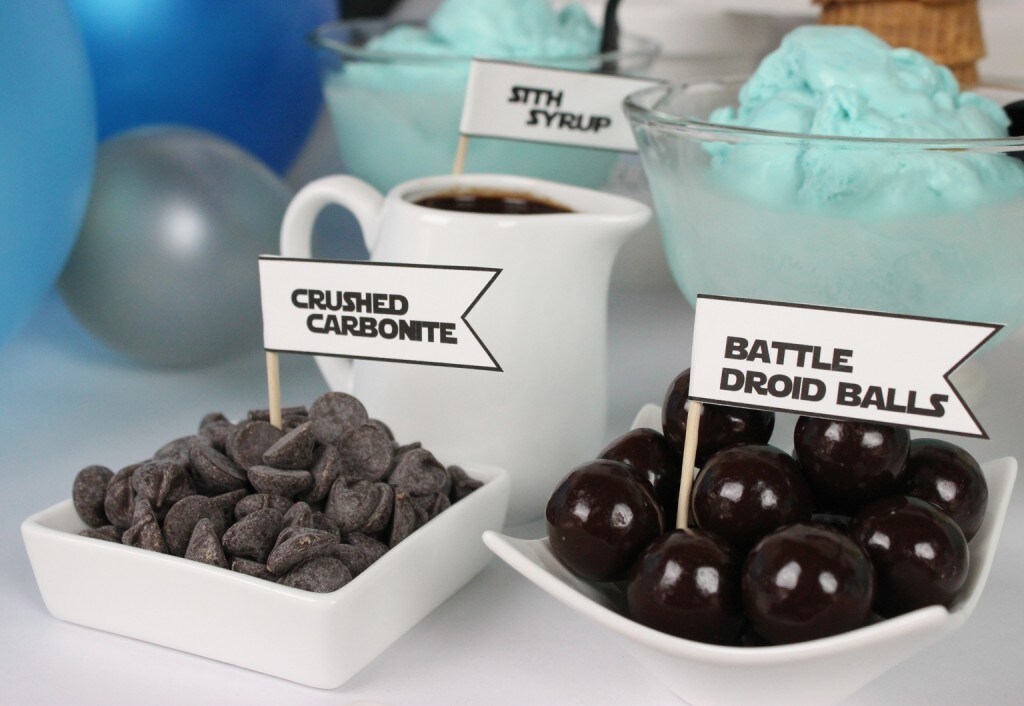 Fear leads to anger and anger leads to tasty toppings. Tempting treats like battle droid maltballs and crushed carbonite chocolate chips make great allies, all topped off with tasty Sith dark chocolate syrup.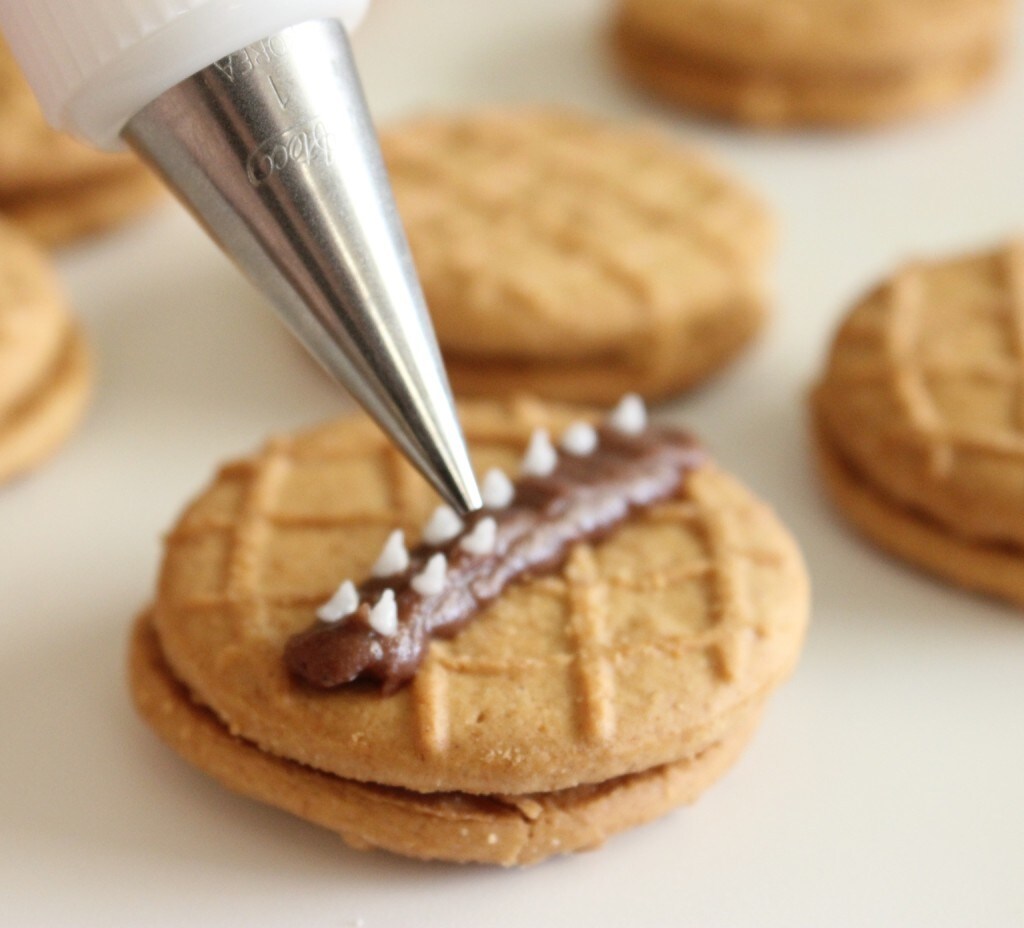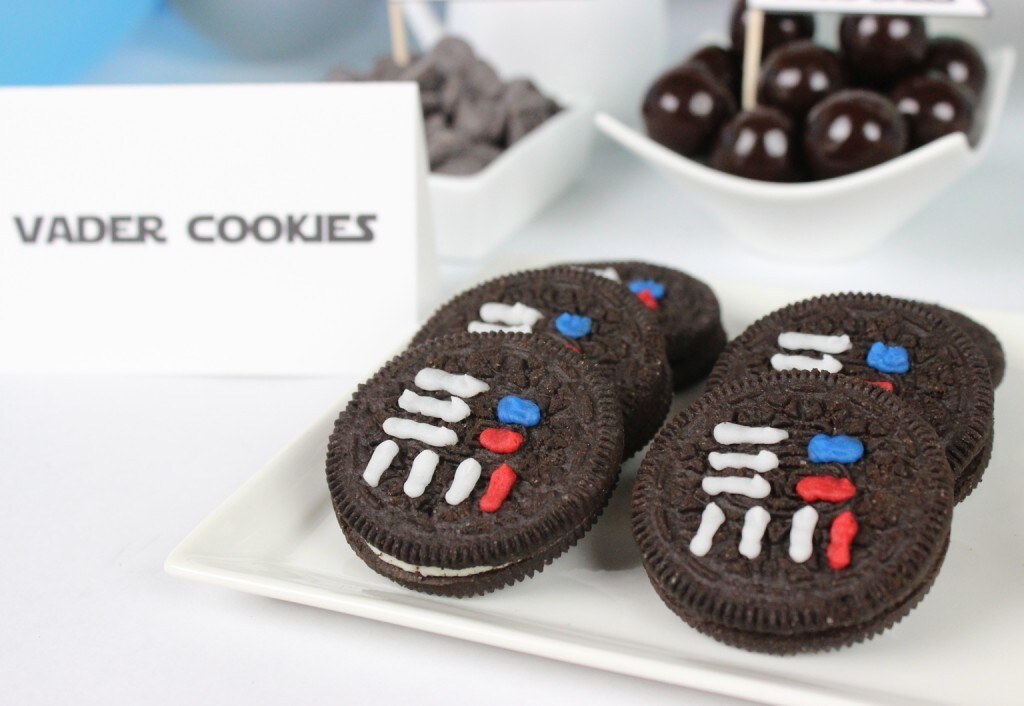 What's a dessert battle without cookies? A little bit of piped frosting easily turns chocolate sandwich cookies into Darth Vader's chest plate while peanut butter cookies are transformed into Chewbacca with the addition of a chocolate bandolier.
Jedi or Sith, the path you choose will always lead to ice cream. May the Force be with you and happy May the 4th!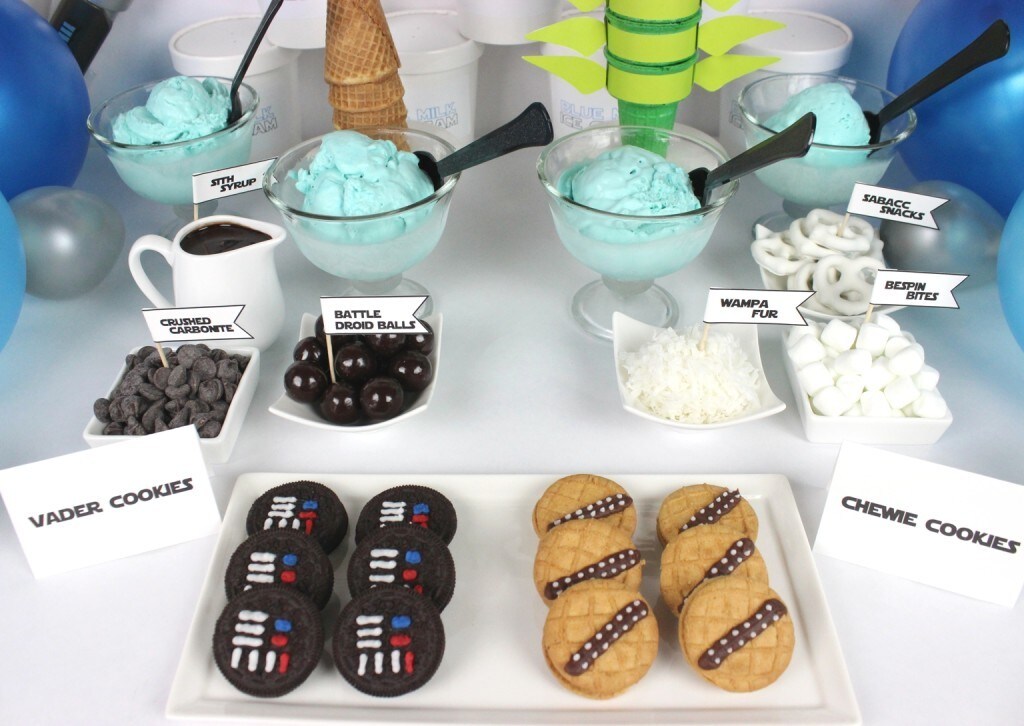 Supplies:
Green Ice Cream Cake Cones by Joy Cone Company
Americolor Sky Blue Gel Paste for Ice Cream
Ice cream containers (Smart & Final)
Recipes:
Blue Milk Ice Cream
Ingredients:
2 cups heavy whipping cream
2 cups whole milk
3/4 cup white sugar
1 tablespoon vanilla extract
Pinch of salt
Americolor Sky Blue Gel Paste
1. Prep an ice cream maker freezer bowl ahead of time.
2. In a bowl, stir together the heavy cream and milk.
3. Whisk in the sugar until dissolved, then stir in the vanilla and salt.
4. Add one small drop of Sky Blue gel dye to get just the right amount of blue. Stir well until combined.
5. Cover and refrigerate for 15-20 minutes.
6. Stir again to make sure the ingredients are combined then pour the cold mixture into the prepped freezer bowl and freeze in an ice cream maker according to manufacturer's directions.
7. When done, transfer to an airtight container and freeze until ready to serve.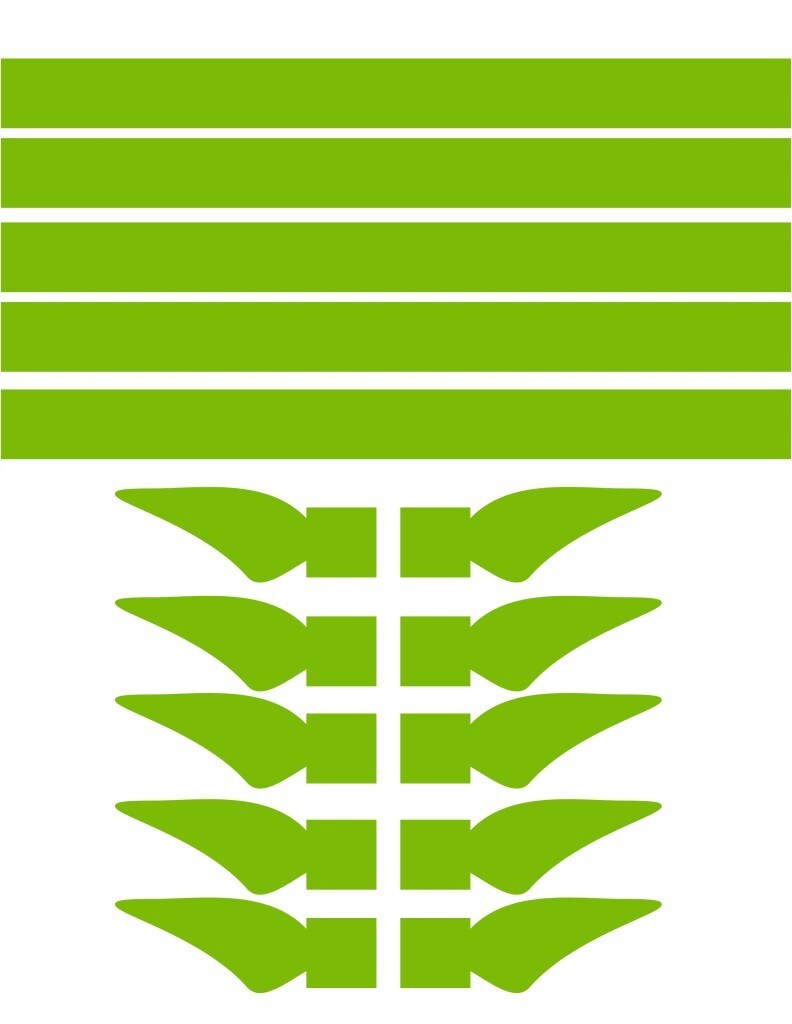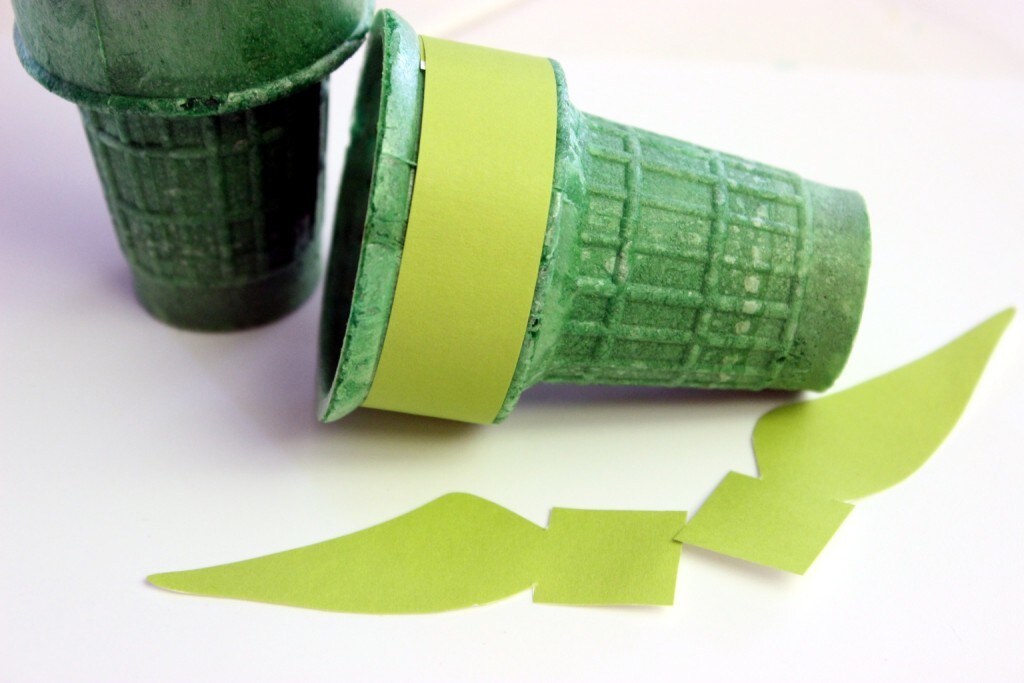 DIY Yoda Ear Cones
1. Print out the template and cut out the ears and bands.
2. Tape the band around the wide part of the cake cone, then tape the ears to the band to serve.
Jenn Fujikawa is a lifestyle and food writer. Follow her on Twitter at @justjenn and check her Instagram at @justjennrecipes and blog www.justjennrecipes.com for even more Star Wars food photos.