Parents can pass on what they've learned (about cooking) with a fun new book from Jenn Fujikawa.
It's time for your younglings to begin their training -- in the kitchen.
StarWars.com is excited to reveal Insight Editions' Star Wars: The Padawan Cookbook: Kid-Friendly Recipes from a Galaxy Far, Far Away, a new collection of fun Star Wars-inspired recipes designed for parents and kids alike. Written by our own Jenn Fujikawa with Liz Lee Heinecke, The Padawan Cookbook draws inspiration from the Star Wars films, animated series, and live-action shows for over 50 recipes. Mudhorn Egg Noodles, Ahsoka's Jelly Cubes, and Bantha Milk Slushies are just a few of the colorful meals found inside.
"Creating Star Wars recipes for this book allowed me to show kids that cooking can be fun and an adventure worthwhile within itself," Fujikawa tells StarWars.com. "In this cookbook there are 10 Jedi trials. Meals that start off with the basics of preparation and easy to follow no-cook recipes and eventually become more challenging, adding stovetop and oven meals as younglings make their way through the book. 
"Each trial is a full meal with a starter, a main, a side, a dessert, and a drink, so that each section is its own complete story. The goal is to eventually feel confident in making a whole meal. This book is for families to work together in the kitchen preparing and enjoying Star Wars-themed meals together."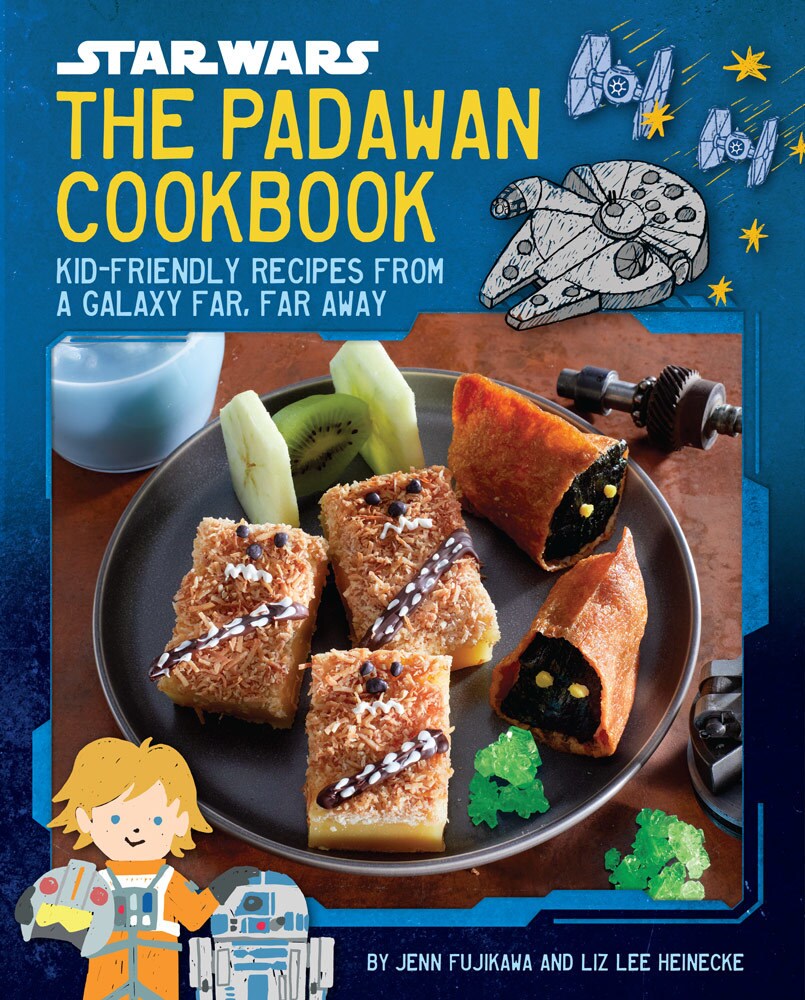 Coming August 16, The Padawan Cookbook features full-color photography and instructions for creating a wide range of kid-friendly meals, including snacks, lunches, mains, desserts, and drinks. In addition, the collection contains fun educational content incorporated throughout that will help future Jedi chefs have a greater understanding of the dishes they're preparing.
"Alongside the tiered stages of recipes, my co-author Liz Lee Heinecke added informational content to give nutrition tips and facts about culinary chemistry," says Fujikawa. "If you decide to stay a little longer in the easier stages, not to worry. Cooking is a learning experience where mistakes happen and lessons are learned."
Ultimately, The Padawan Cookbook might just be a first step into a larger world of cooking together.  
"Like the Jedi guiding their Padawans," Fujikawa says, "this cookbook will take younglings on a culinary adventure through the Star Wars galaxy."
Star Wars: The Padawan Cookbook arrives August 16 and is available for pre-order now.