Starting at Star Wars Celebration, a cheeky new Max Rebo concept art replica statue will be available from the brand's new line of archival reproductions.
The elephantine Ortolan musician Max Rebo and his eponymous band make up some the most recognizable aliens in the original Star Wars trilogy. Even before bopping his way back on-screen in The Book of Boba Fett -- where many were relieved to learn the Rebo had survived Jabba's sail barge -- there was something hypnotic about the blue-skinned bandleader, the subject of much fascination and debate after the character's first action figure incorrectly added two lower leg-like appendages to his anatomy.
Soon, Max Rebo fans can get their hands on a scaled replica of a definitive piece of Star Wars history -- a recreation of the original Red Ball Jett concept maquette that gave Rebo's instrument its name and clearly settled any question over the character's intended physique. Today, StarWars.com is excited to give you your first look at the new maquette replica, created by Regal Robot and launching the brand's Archive Collection.
Available first to market at Star Wars Celebration Anaheim 2022 later this month, Regal Robot's Rebo concept maquette will be offered in a special limited release of 83 pieces, a nod to the release date of Star Wars: Return of the Jedi, including a signed plaque from creature designer Phil Tippet. A limited numbered-edition run of 250 pieces of the concept maquette replica without the plaque will go on sale to the public in June.
Recently, StarWars.com sat down with Regal Robot founder Tom Spina to talk about what the Archive Collection has in store for collectors, and why the Red Ball Jett concept maquette is the perfect first entry in the new line of collectibles.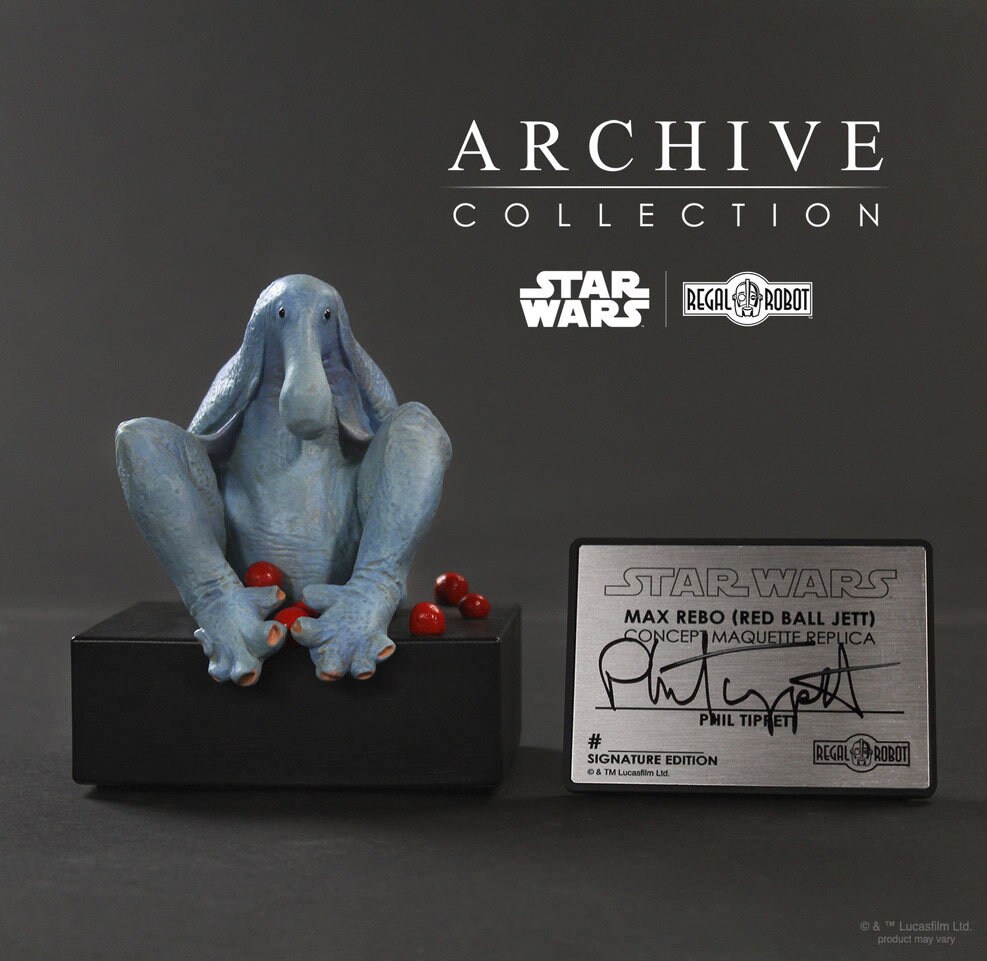 StarWars.com: You've made so many gorgeous replicas over the years, including the 1:1 Salacious B. Crumb. How does the Archive Collection unite some of the work Regal Robot is doing under one umbrella?
Tom Spina: You know, unites is a really good word. I like that. We think of this as an expansion and a continuation of what we started doing when we shifted from decor and furniture into replica work at the beginning of 2019. It was a chance for us to explore and play around in the areas where we grew up, so to speak. All of us are effects people here. We have worked either for movies or commercials or TV shows, or have spent our lives restoring priceless Star Wars artifacts and other artifacts. For us, it was all about out giving people things that were as authentic as possible and the best way to do that, a lot of times, is through lineage.
Sometimes that's using a mold that was from the production that made the real prop. Sometimes that's using high resolution digital scanning and other technology to capture [details of] something that's maybe too fragile or too complicated to mold. All of these different approaches have given us a chance to make a bunch of really cool replicas and give people a chance to bring a little bit of the [Lucasfilm] Archives home. When they unbox these things, it should feel like they're looking at a prop in a museum display or like they're opening up a crate at the Indiana Jones warehouse.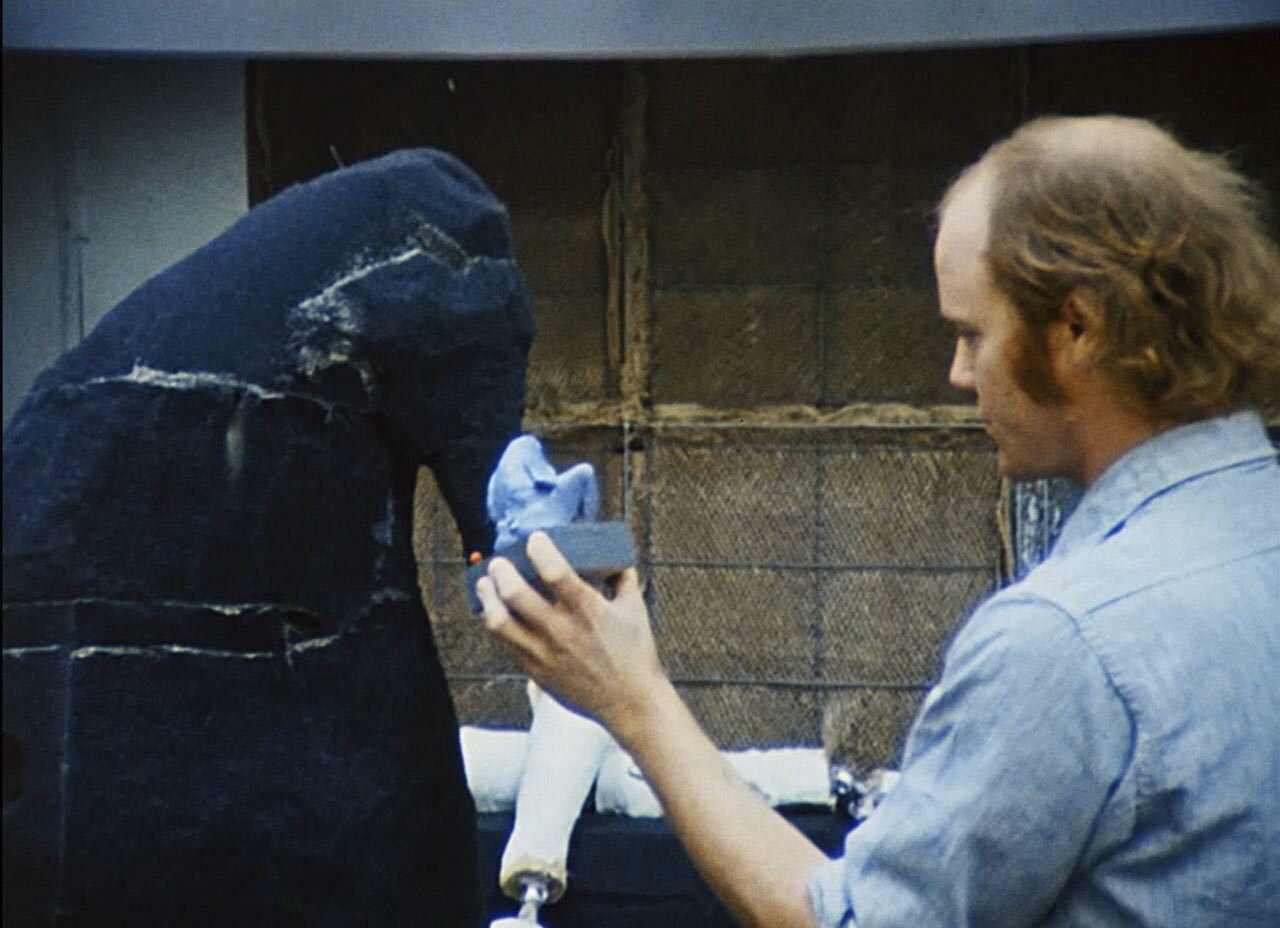 StarWars.com: With so much to choose from, what's the process to begin to figure out which Star Wars legacy items would work well as replicas?
Tom Spina: We've been so lucky to spend some time up at Skywalker Ranch. From the moment you get on property, there is magic in those hills. It's no joke. But for a prop fan, the Lucas Museum Archives is the place we have all dreamed about, always wanted to go. And, you know, we've been very lucky to have been there before for restoration work, display, and things like that. So when it comes to choosing what we're going to do next, we already have a sense of what's there. They're pulling stuff aside for you. They're taking things out of crates, or they're moving things around so that everything's safe. Then you get there and you get to work and you try not to be distracted. You need the horse blinders at all times!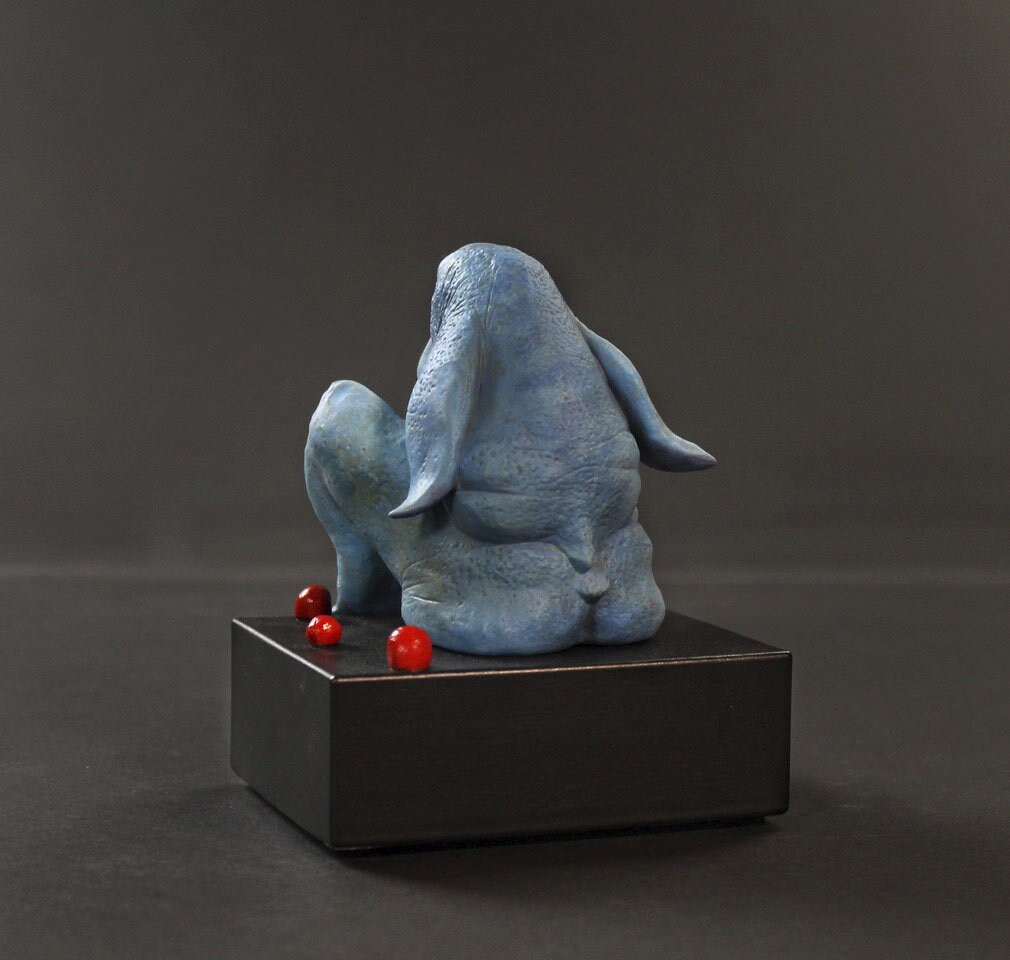 StarWars.com: We're so pleased to reveal one the first in the Archive Collection line, the Max Rebo concept maquette, based on the original used to create the character. What drew you to this piece and why was it his little butt cheeks? 
Tom Spina: [Laughs.] You're not wrong! It really is one of the coolest features on that thing. But before we dive into that, can we just talk about the fact that Max Rebo has only two limbs? This is one of those things, one of these mysteries of the production that people fight over.
Anyway, so was it his butt that drew us to it? Maybe. Literally just weeks ago it was decided not only was he going to be first, but we were going to bring a batch of them as a signature edition to Celebration so that the fans who come not only could get the first of the Archive Collection pieces, they could get this special signature edition and take it home with them. So that's made a mad scramble here where they are all casting and painting little Max Rebos like crazy in the back.
StarWars.com: That sounds adorable.
Tom Spina: There's a really cool thing that happens when you start something and you've got, a prototype and then you paint master it and maybe you've got a couple of test pieces around. But then, you start getting to work. I remember with the rancor replica that we did, when you see six or eight or 10 of them lined up on a table after they've just been painted, it just takes your breath away for a minute. These didn't exist. [There's the original] that no one could touch because it's fragile and old. And now through digital technology we have brought this thing back to life.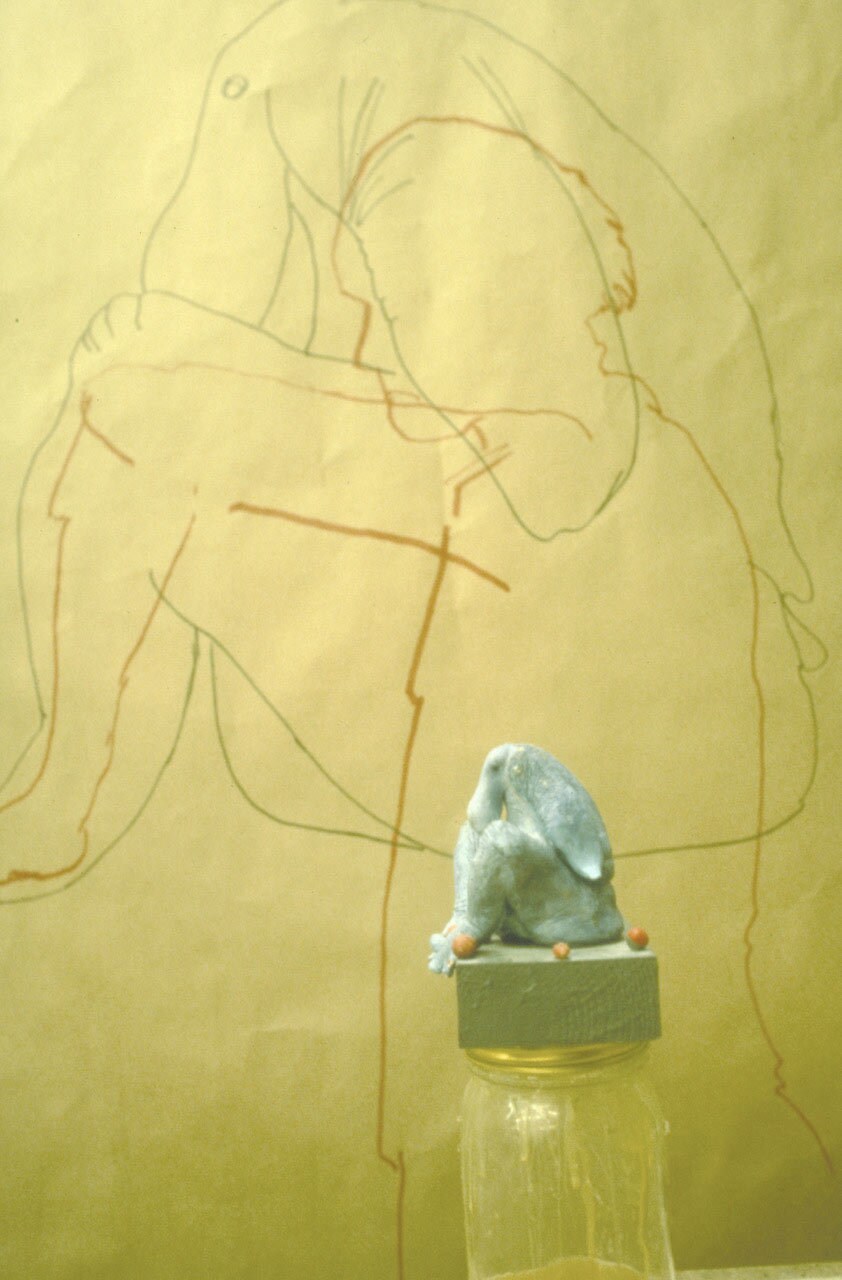 StarWars.com: The official name for this piece is Red Ball Jett because that was the maquette's name during pre-production.
Tom Spina: Right. The characters didn't have official names. They had little numbers on them and little stickers. Phil Tippett told us that it was Joe Johnston who dubbed this guy "Red Ball Jett." Max, for whatever reason, has these little red balls on his base and there were these old sneakers called Red Ball Jet sneakers. That's what Joe Johnston was thinking of and it stuck.
StarWars.com: Max is kind of a niche character. Why celebrate not only this alien but a rarely seen part of the story -- the maquette phase of design -- behind how such a character is created?
Tom Spina: This is an artifact of the production and it's something really unique and cool.
We are fans of the artifacts of the film. We're certainly fans of the characters, too, but it's about the props. It's about the physical things that helped make that thing you love so much. And the maquettes to me are this really wonderful window into the minds of the sculptors and the artists that created all of these characters we love. There's almost a little alternate universe thing that sort of happens with some of them. Maybe the maquette is a little different than the final [creation], or maybe the maquette has some feature that you don't get to see in the movie, or there's some other element of it that you never really even thought about.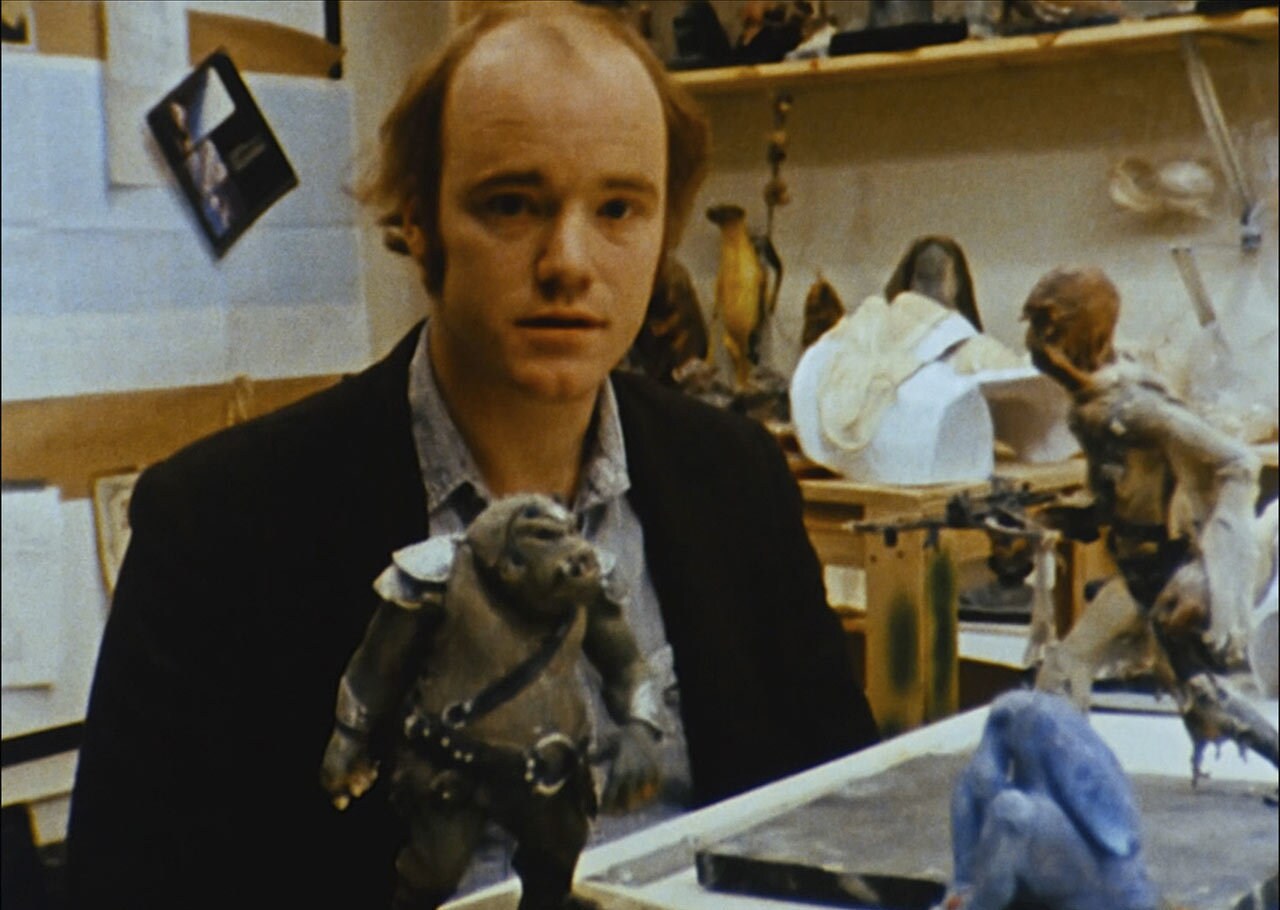 StarWars.com: I know you can't give too much away until Celebration, but can you hint at anything soon to come to the Archive Collection?
Tom Spina: I swore on Max Rebo's butt cheeks that I wouldn't say anything! [Laughs.] Come see us at Star Wars Celebration. We plan to have the first five to eight pieces from the Archive Collection at the show. It's definitely going to be the start of a ramp up in terms of number of pieces. It ranges from these smaller conceptual-type pieces to busts, to props, to bigger replicas and things like that. The collection gives us an opportunity to ramp up. It gives us a name for what we're doing that is very easy for collectors and fans to understand. You go through this exploration of a thousand tiny little details on every one of these projects and sometimes it feels like a never-ending thing. But, eventually, you finish something and it's looking back at you and you can just kind of smile and go like, there it is. We did it.
See Regal Robot's Max Rebo (Red Ball Jett) maquette and more on This Week! In Star Wars!