Thrawn's tactical brilliance is on display in the explosive conclusion to the comic book series adaptation of the best-selling novel by Timothy Zahn.
The Galaxy in Comics is a deep dive into the events and themes of one recent Star Wars comic. In this installment, StarWars.com checks out Thrawn#6, the final issue in the miniseries.
Spoiler warning: This story contains details and plot points from Thrawn #6.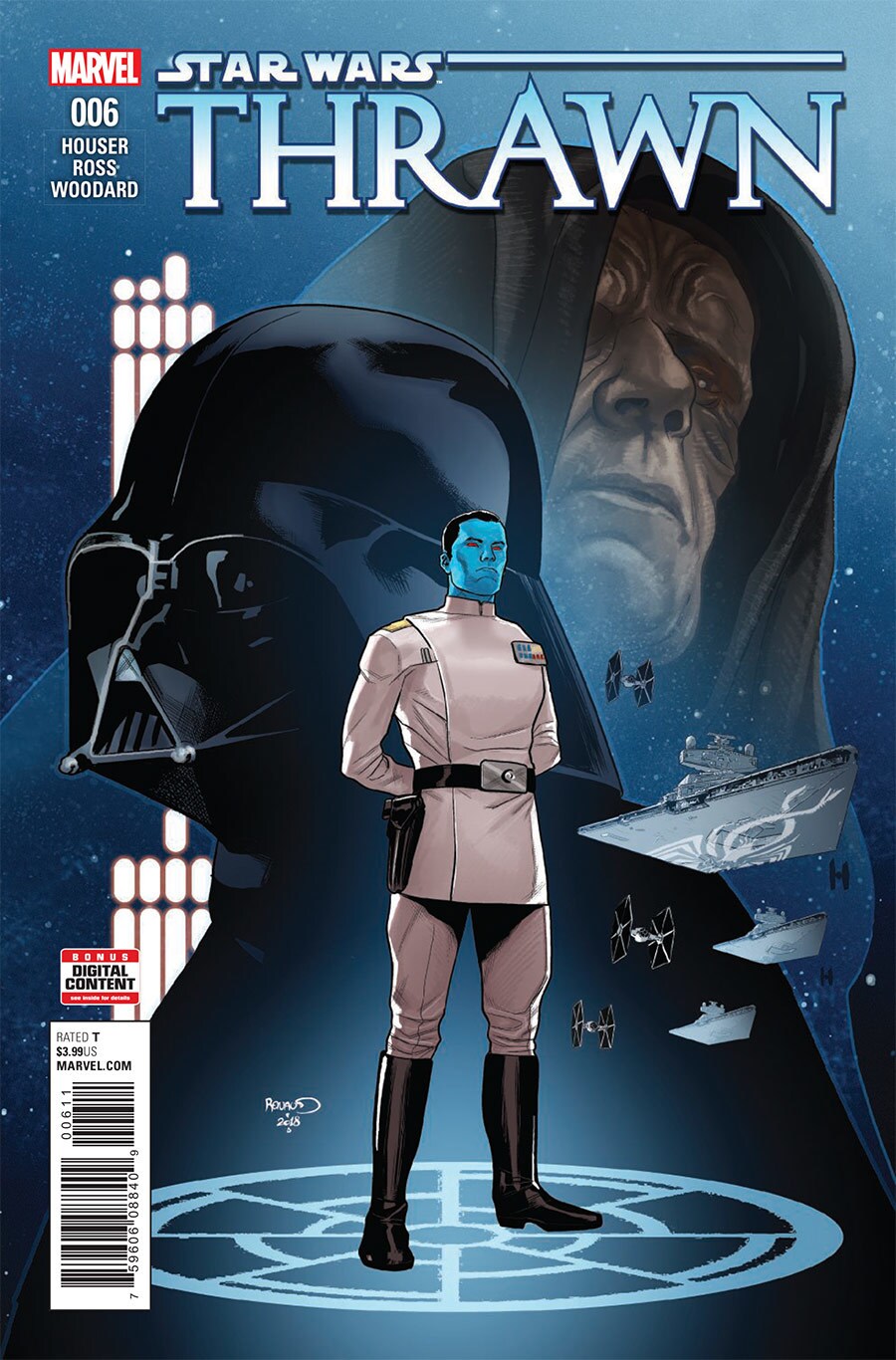 When years of maneuvering and sparring from afar finally come to a head, they can only do so explosively. And unfortunately for more than a few people, not everyone at the Battle of Batonn makes it out Thrawn #6 alive. For those who do survive, their choices here set them on their paths for years to come, for better or for worse.
Ever since we first met Eli Vanto as a cadet, he has often had his ability to make decisions regarding his own life taken away. As many of us know, good work often begets more work which is how he found himself permanently assigned alongside Thrawn. It is a relationship that has ultimately worked to his advantage but was not without its trials especially during the early years. Without a doubt, his choice to join the Chiss Ascendency in Thrawn #6's final page is the biggest decision he makes throughout the story and yet we never actually see it. We don't even see Thrawn presenting the possibility to him. One moment, Eli's standing silently in a meeting after the Battle of Batonn and the next, at some unspecified point in time, he brings Mitth'raw'nuruodo's greetings to a Chiss Admiral. In a way, this begs the question: was leaving the Empire and going to the Chiss actually Eli's decision or did Thrawn make it for him and merely present it as a possibility? While there is undoubtedly a strong bond between the two men after so many years of working together, a person doesn't just leave behind everything they know on a whim. We are left wondering why.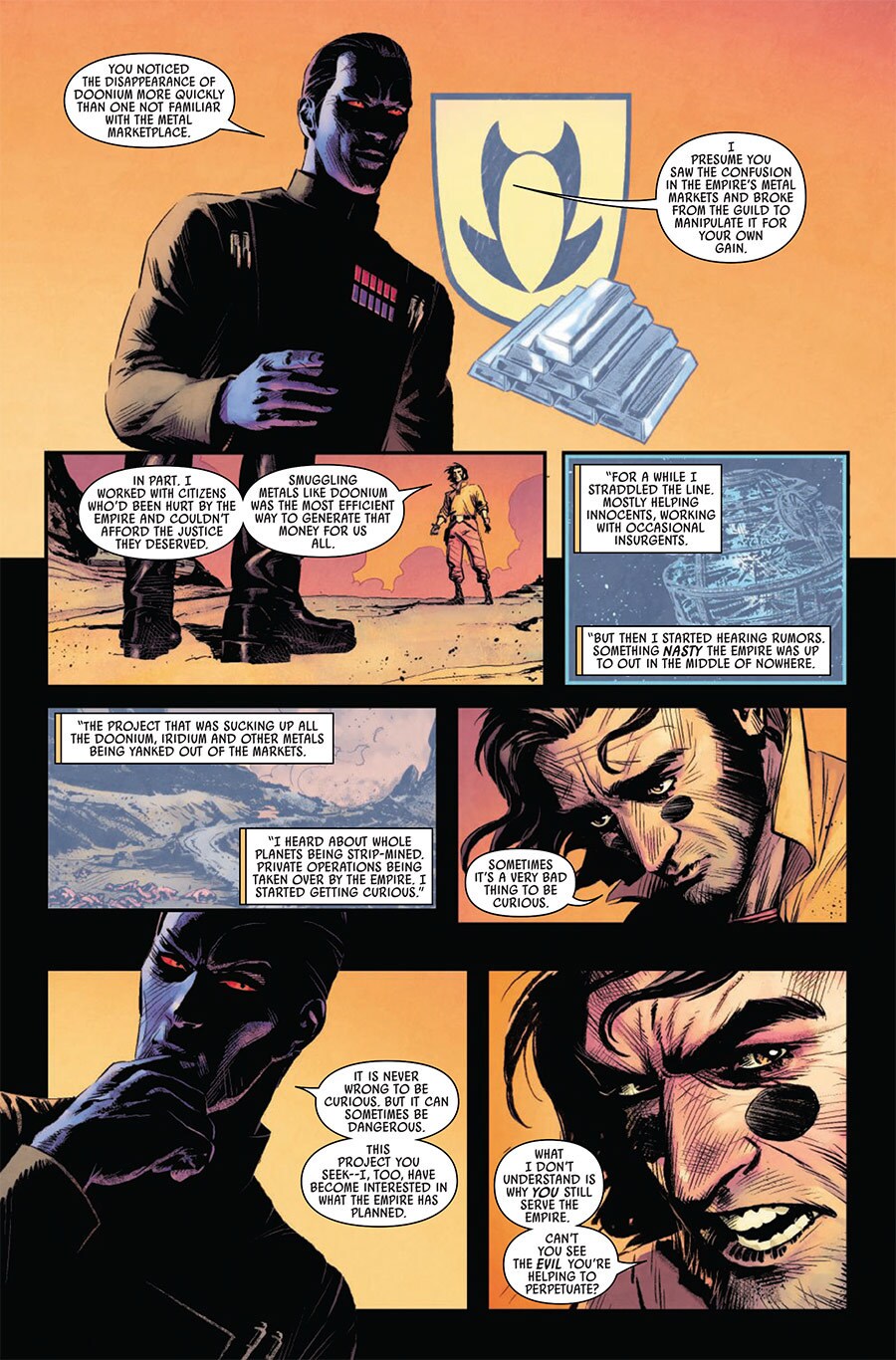 In contrast, we do see Thrawn offering Nightswan, a man he's tangled with from a distance for years, a place within the Chiss Ascendency. Twice, everyone's favorite blue admiral offers him the chance to walk away and twice, Nightswan declines it. For much of their conversation, artist Luke Ross (who has just gotten better and better with each new Star Wars project he's given the opportunity to work on) keeps Thrawn's face shrouded in shadows, projecting an ominous ambiance. It's hard not to feel unsettled when the only one of his features that we can see distinctly are his red eyes. In contrast, Nightswan's face is well-lit right up until their last few moments conversing. He refuses first to surrender and save his people's lives in the short term and then again refuses to join Thrawn in investigating what we know to be the Death Star project. The shadows are an omen as his decision to stay and fight with his people has also helped doom them. Who knows how many might still live if he'd agreed to order them to stand down?