The Jedi Master's new comic series debuts, plus much more.
Obi-Wan Kenobi lived a legendary life. We'll soon see more of it.
Marvel's recently-announced Star Wars: Obi-Wan kicks off in May, a new series in which the Jedi Master chronicles earlier adventures in his own journals. In issue #1, Obi-Wan tells of a formative adventure he experienced as a youngling, and each subsequent installment will focus on a different period in the iconic hero's journey. You can learn more about the series in StarWars.com's interview with writer Christopher Cantwell, and check out three covers and the official synopsis of the premiere issue below, as well as a first look at other Marvel Star Wars titles coming in May 2022. Punch it and check 'em out!
STAR WARS: OBI-WAN KENOBI #1 (OF 5)
CHRISTOPHER CANTWELL (W) • ARIO ANINDITO (A) Cover by PHIL NOTO
JAPANESE CREATOR VARIANT COVER BY PEACH MOMOKO
VARIANT COVER BY E.M. GIST • VARIANT COVER BY ARIO ANINDITO
MOVIE VARIANT COVER ALSO AVAILABLE
Fast approaches the ultimate destiny of one of the Jedi's most renowned masters!

As he spends his final days in the remote deserts of Tatooine, Obi-Wan Kenobi takes time to reflect on — and record — key moments of a heroic life long-lived.
Writing in old leather-bound journals from his hermit's hut, Obi-Wan remembers his days as a young Jedi Initiate, his trials as a Padawan, the crucible of Jedi Knighthood and the Clone Wars, and some of the earliest challenges he faced as a true Master of the Force!
In this tale, Obi-Wan considers a watershed Youngling adventure he narrowly survived on Coruscant when he was but eight years of age...
This is just the beginning of his Jedi journey!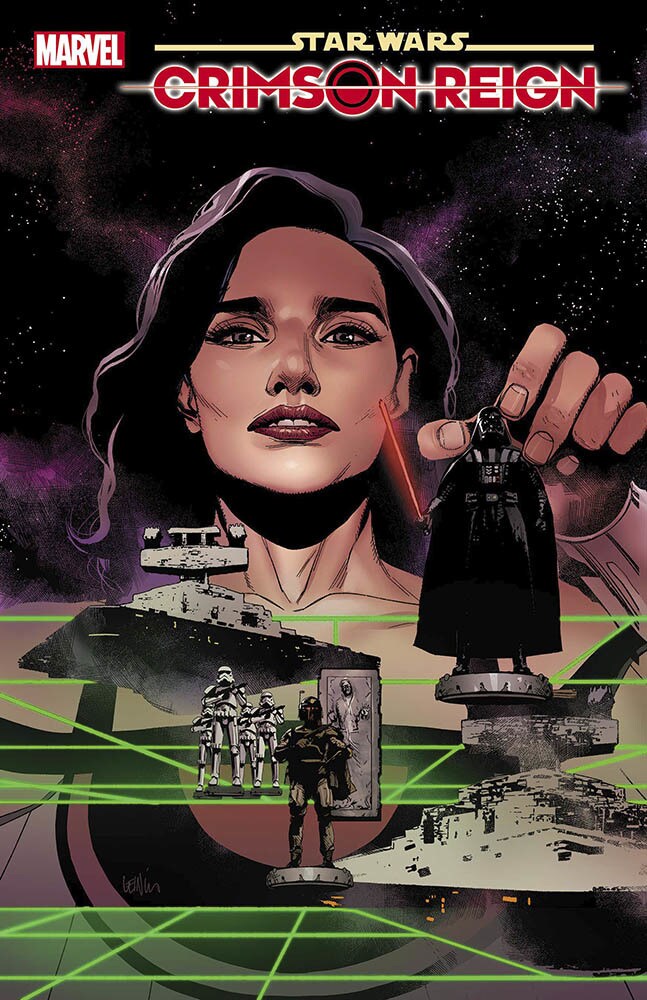 STAR WARS: CRIMSON REIGN #5 (OF 5)
CHARLES SOULE (W) • STEVEN CUMMINGS (A) Cover by LEINIL FRANCIS YU
VARIANT COVER BY STEVEN CUMMINGS
Connecting Variant Cover by ARIO ANINDITO
Warriors of Dawn Variant Cover by VALERIO GIANGIORDANO
Sabacc Card Variant Cover by DAVID LOPEZ
Syndicate Variant Cover by KHOI PHAM
Knights of Dawn Variant Cover by RAHZZAH
VARIANT COVER BY STEVEN CUMMINGS
"THE SCARLET QUEEN"

LADY QI'RA has used every tool at her disposal to generate chaos in the Galactic Empire, all to further her goal of eradicating the Sith.
But as the final phase of Qi'ra's grand plan is revealed, she is about to learn a lesson that the Jedi Order also came to understand…
Underestimate EMPEROR PALPATINE and pay the price.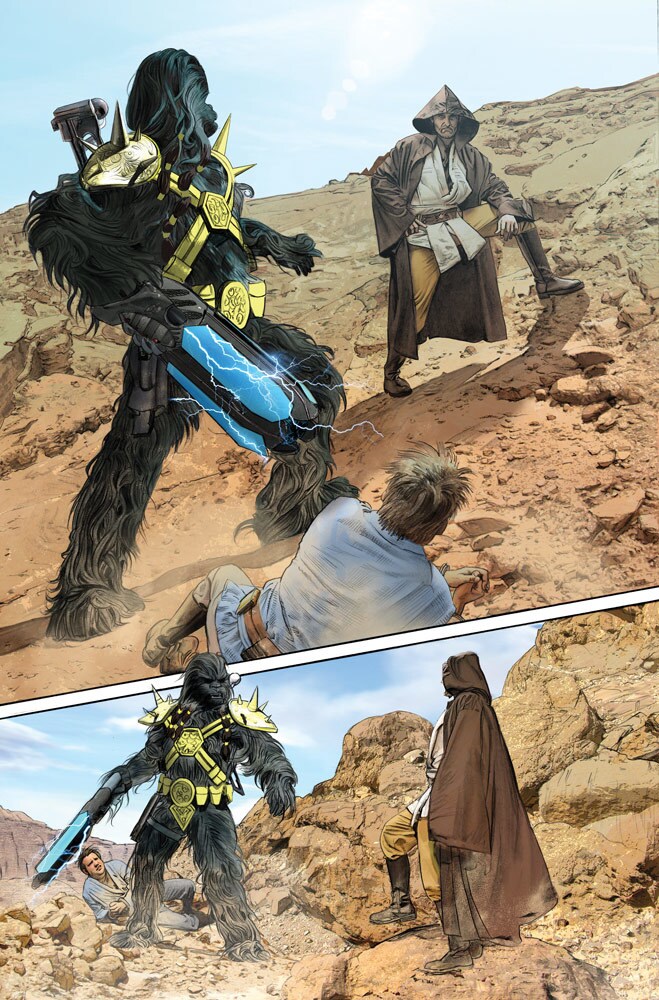 STAR WARS TALES: KRRSANTAN #1
JASON AARON & KIERON GILLEN (W)
MIKE DEODATO JR., MIKE MAYHEW, MARC LAMING & WILL SLINEY (A)
COVER BY SALVADOR LARROCA
PHOTO VARIANT COVER ALSO AVAILABLE
He thrilled audiences in The Book of Boba Fett — now experience the stories that made him a legend! The deadly Wookiee bounty hunter called Krrsantan is almost unstoppable, but you can get him on your side…for a price. On the desert world of Tatooine, witness Krrsantan hunt down Jedi-in-hiding Obi-Wan Kenobi in a tale set between Star Wars Episodes III & IV! Then, as the Rebel Alliance clashes with Darth Vader, get ready for the ultimate Wookiee fight. Who will be left standing when Krrsantan takes on Chewbacca?! Finally, learn Krrsantan's origins — from his years in the gladiator pits to an alliance with Doctor Aphra to serve up some well-deserved revenge! It's wall-to-wall Wookiee action as only Marvel can deliver! Collecting STAR WARS (2015) #14-15 and #20 and STAR WARS: DOCTOR APHRA ANNUAL #1.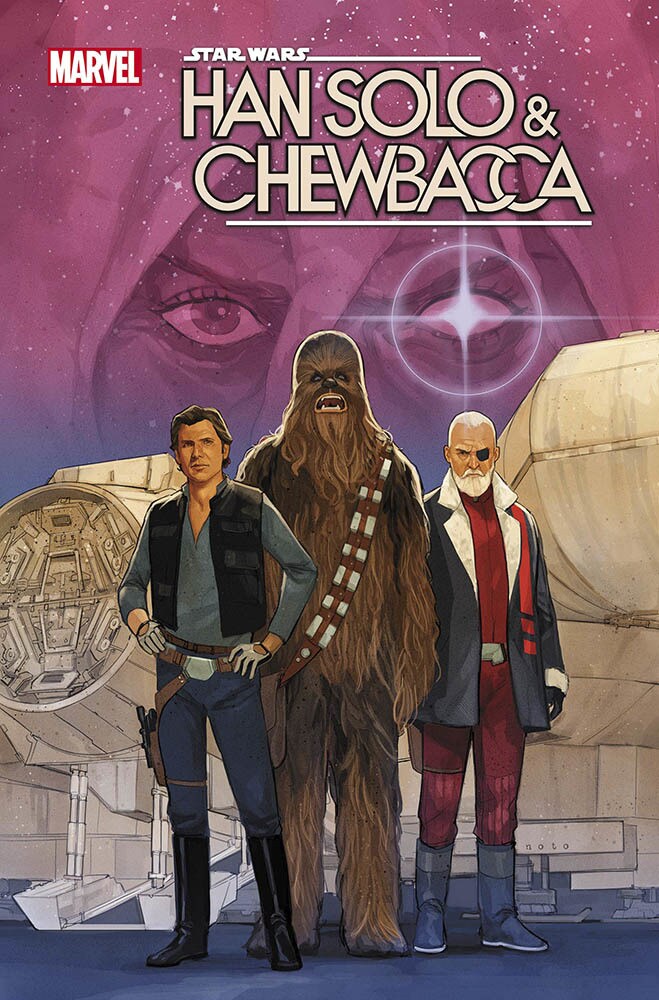 STAR WARS: HAN SOLO & CHEWBACCA #3
MARC GUGGENHEIM (W) • DAVID MESSINA (A) • Cover by PHIL NOTO
Variant Cover by ADAM HUGHES • VARIANT COVER BY MIKE McKONE
JAPANESE CREATOR VARIANT COVER BY HIKARU UESUGI
"I DON'T KNOW HOW WE'RE GONNA GET OUT OF THIS ONE!"

HAN is trapped on the top floor of a skyscraper with security guards closing in on him. How will he escape?
Would you believe…asking the Galactic Empire for help?
This issue ties directly into the events of Crimson Reign. Guest starring QI'RA & THE ARCHIVIST!
Will Han reunite with his first love?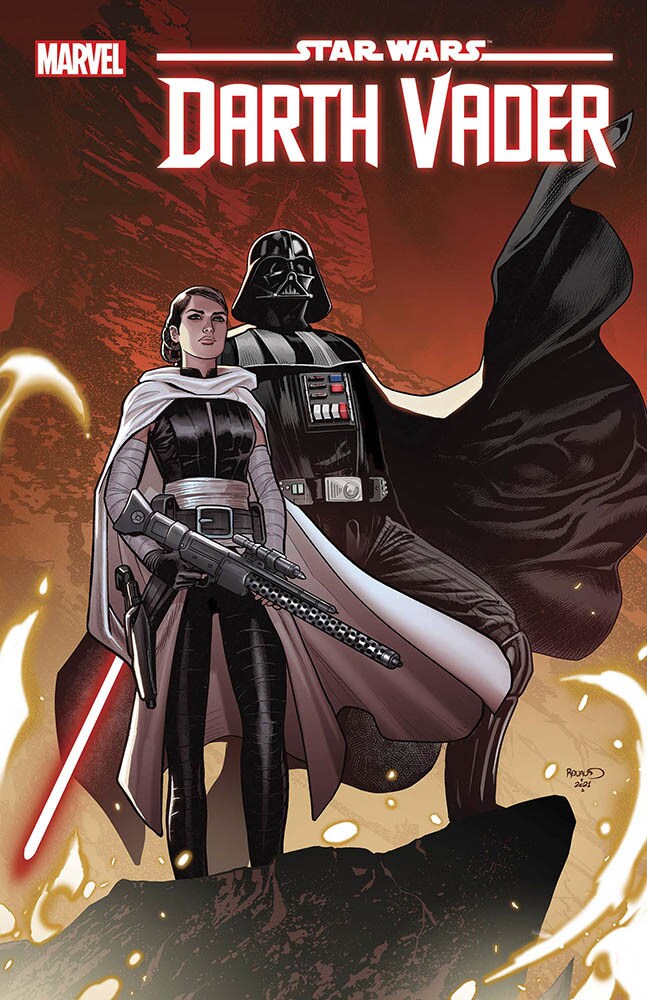 STAR WARS: DARTH VADER #23
GREG PAK (W) • RAFFAELE IENCO (A)
Cover by PAUL RENAUD
VARIANT COVER BY CHRIS SPROUSE
JAPANESE CREATOR VARIANT BY TAKASHI OKAZAKI
"THE SHADOW'S SHADOW'S SHADOW"

An epic new story begins as DARTH VADER embarks upon a new mission in partnership with a sworn enemy — but who's leading whom to doom?
And what happens when the QUEEN'S SHADOW learns the deepest secret of the Dark Lord of the Sith?
Plus: the shocking return of a face from Vader's most distant past!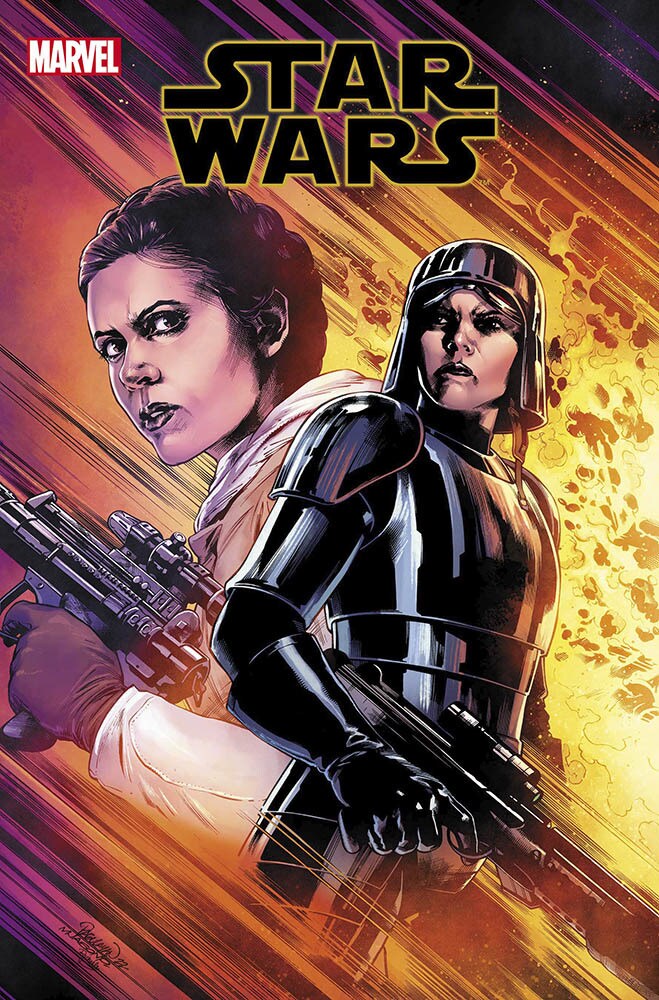 STAR WARS #24
CHARLES SOULE (W)
RAMON ROSANAS (A)
Cover by CARLO PAGULAYAN
VARIANT COVER BY CHRIS SPROUSE
ACTION FIGURE VARIANT COVER BY JOHN TYLER CHRISTOPHER
JAPANESE CREATOR VARIANT COVER BY RICKIE YAGAWA
"THE FINAL HUNT!"

COMMANDER ELLIAN ZAHRA, former protégé of GRAND MOFF WILHUFF TARKIN, has used brilliant tactics and savage brutality to nearly eradicate the Rebel fleet.
Now she and her final target, GENERAL LEIA ORGANA, will hunt each other across a wild planet...to the bitter end.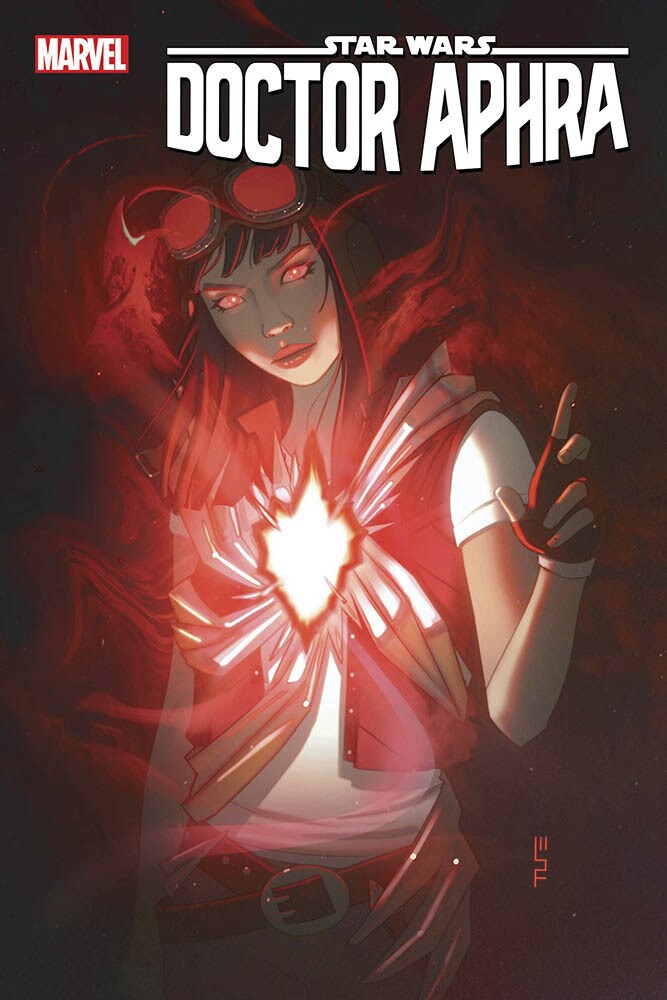 STAR WARS: DOCTOR APHRA #21
ALYSSA WONG (W) • MINKYU JUNG (A)
Cover by W. SCOTT FORBES
VARIANT COVER BY CHRIS SPROUSE
JAPANESE CREATOR VARIANT COVER BY KEI ZAMA
"DESPERATE MEASURES!"

The SPARK ETERNAL corrupts everything it touches, and DOCTOR APHRA is no exception!
Face-to-face with an ancient, malevolent presence, SANA STARROS will have to make a choice…
Can she save Aphra? Can she even save herself?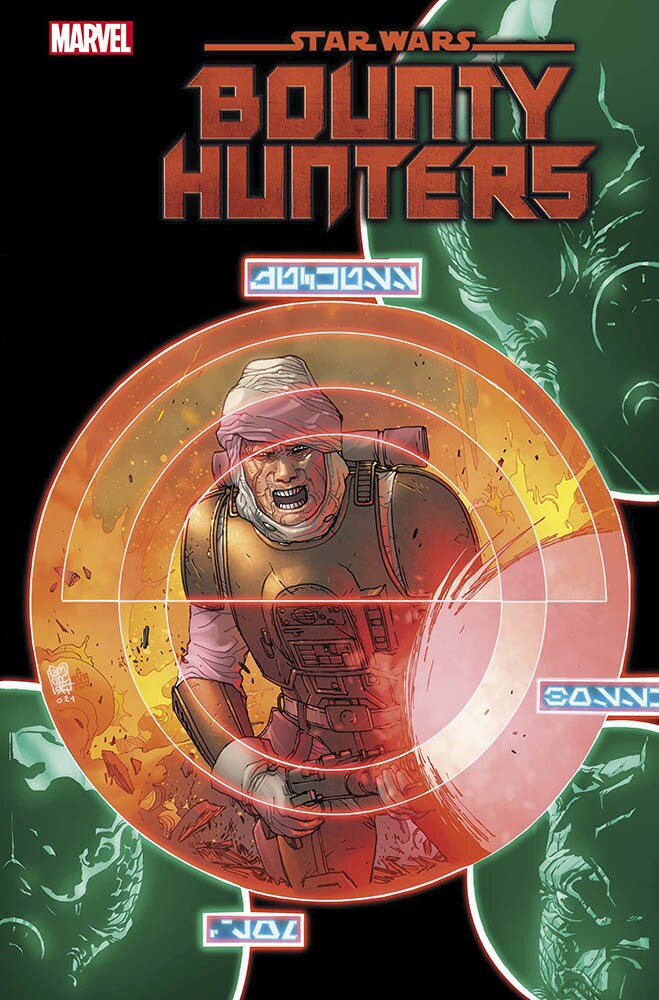 STAR WARS: BOUNTY HUNTERS #23
ETHAN SACKS (W) • NATACHA BUSTOS (A)
Cover by GIUSEPPE CAMUNCOLI
VARIANT COVER BY CHRIS SPROUSE
JAPANESE CREATOR VARIANT COVER BY TAKESHI MIYAZAWA
"A CLEAR AND PRESENT DENGAR"

The most underestimated bounty hunter in the galaxy in his greatest adventure yet!
DENGAR makes his move — and the Underworld will be forever changed.
Meanwhile, time is running out for T'ONGA and her crew to break VUKORAH… Will a young girl pay for their failure with her life?