See seven of the acclaimed artist's 10 covers, featuring Greef Karga, Jannah, and more.
In celebration of Black History Month, Marvel, Lucasfilm, and superstar cover artist Mateus Manhanini will honor the Black characters of the galaxy far, far away with a special series of covers. StarWars.com is thrilled to reveal seven of the 10 works, which will appear across Marvel's Star Wars line throughout February.
Manhanini, cover artist for Marvel's current Wakanda limited series, has become known for his vibrant use of color and expressive forms. In this new Star Wars collection for Black History Month, he brings his unique perspective to the Black heroes and villains of the saga, including those from film, series, books, and comics. Each is depicted with an iconic locale central to their character, from The Mandalorian's Greef Karga and the city arch of Nevarro, to Oliviah Zeveron, Jedi Knight of Star Wars: The High Republic, who stands in front of the Jedi Temple on Jedha.
Manhanini offered StarWars.com his thoughts on this powerful range of art:
"Making these covers was an honor, something I could never have imagined I would do! I felt a great responsibility to represent these characters but I transformed this challenge into a thirst to do my best.
"A lot is still discussed about Black representation in the industry and in stories of all media, especially in the science fiction genre. We humans, throughout our existence, we tell stories: that tell us what is right and what is wrong, that empower us, that create legends and cultures, that connect us with other people, that create gods and create monsters and help us deal with our own monsters. Stories feed the soul and increase our hope for a better and promising future, especially for us Black people who live under the effects of a racist structure, and science fiction is perfect for this because it is the genre that sets out to think and experiment with new horizons. So it is extremely valuable to have stories that tell about our life experiences and perspectives, and great works that include us and don't treat us as mere supporting characters, be it in books, movies, or games.
"I hope that these covers manage to remember and reaffirm the presence of these Black characters within the Star Wars universe and about the importance of their stories being told. The more diversity we have, the more richness, power, and solidity this universe will have, and this will influence the life and experience of many readers."
Check out the covers below, along with the release dates of each comic.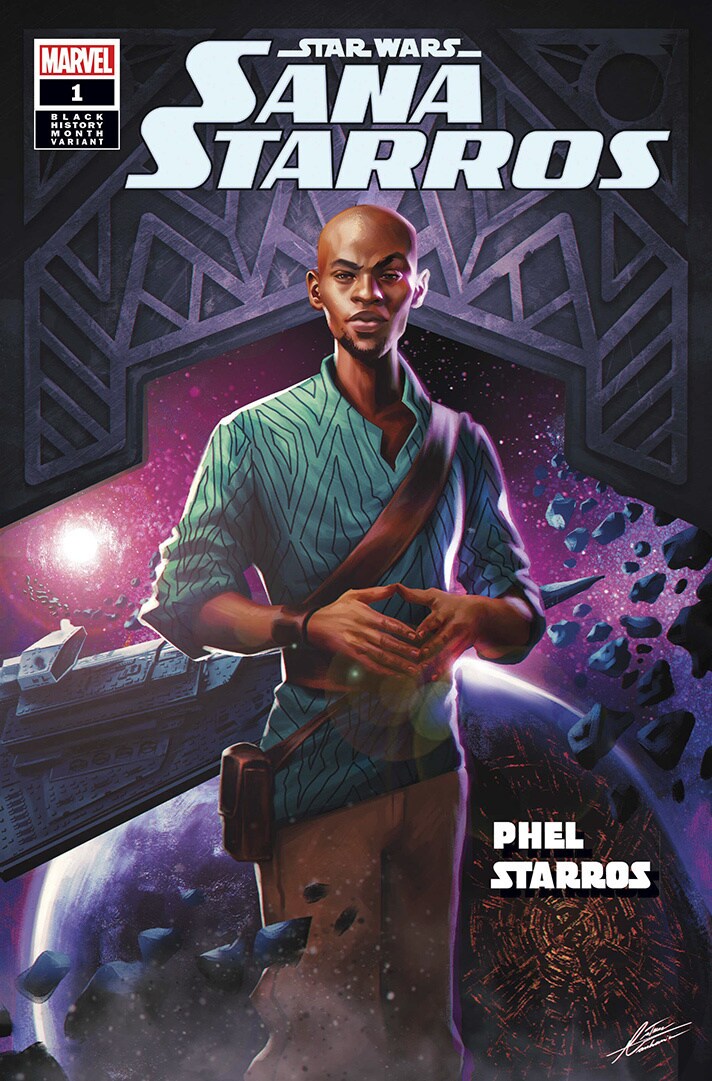 Star Wars: Sana Starros #1 (of 5), on sale February 1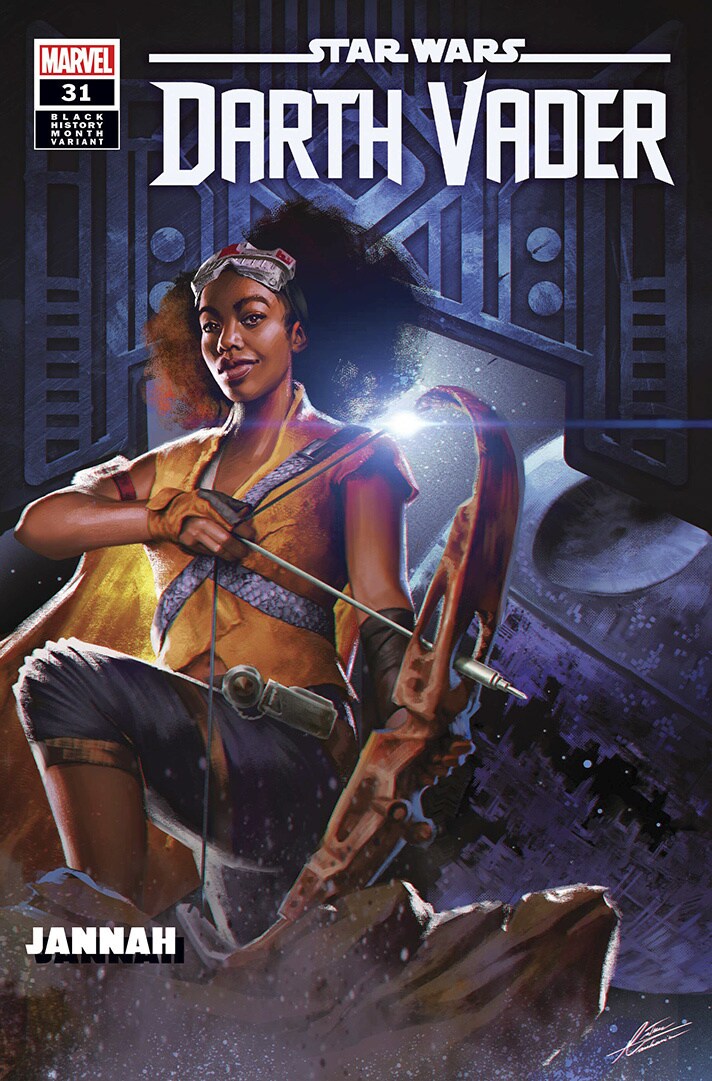 Star Wars: Darth Vader #31, on sale February 8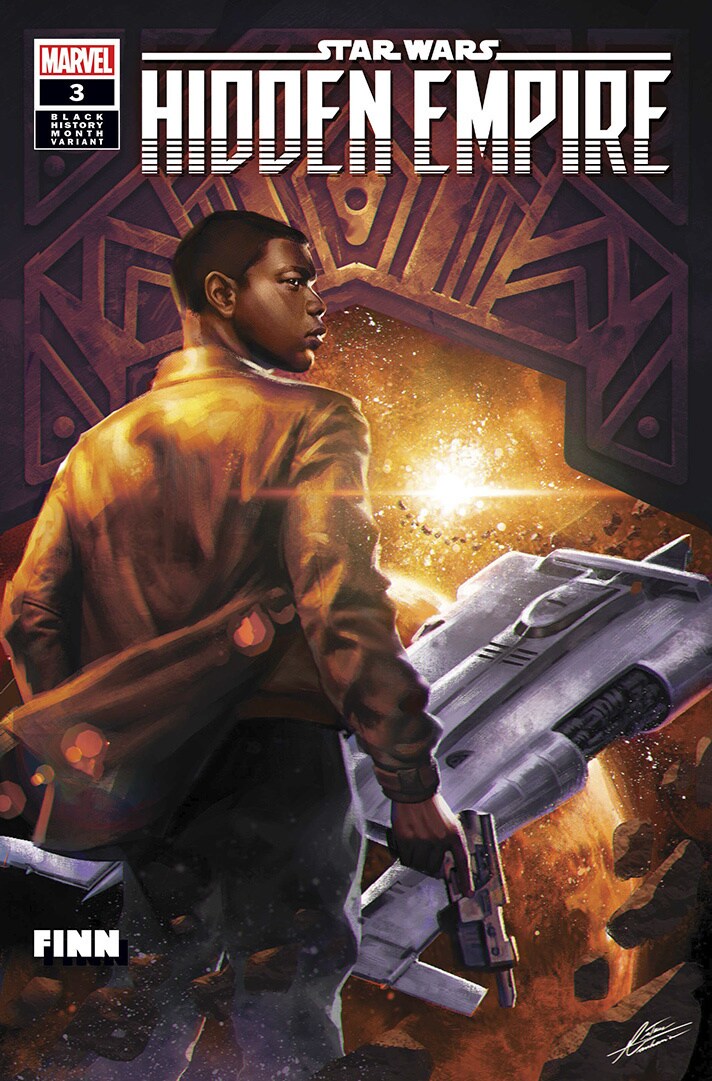 Star Wars: Hidden Empire #3 (of 5), on sale February 8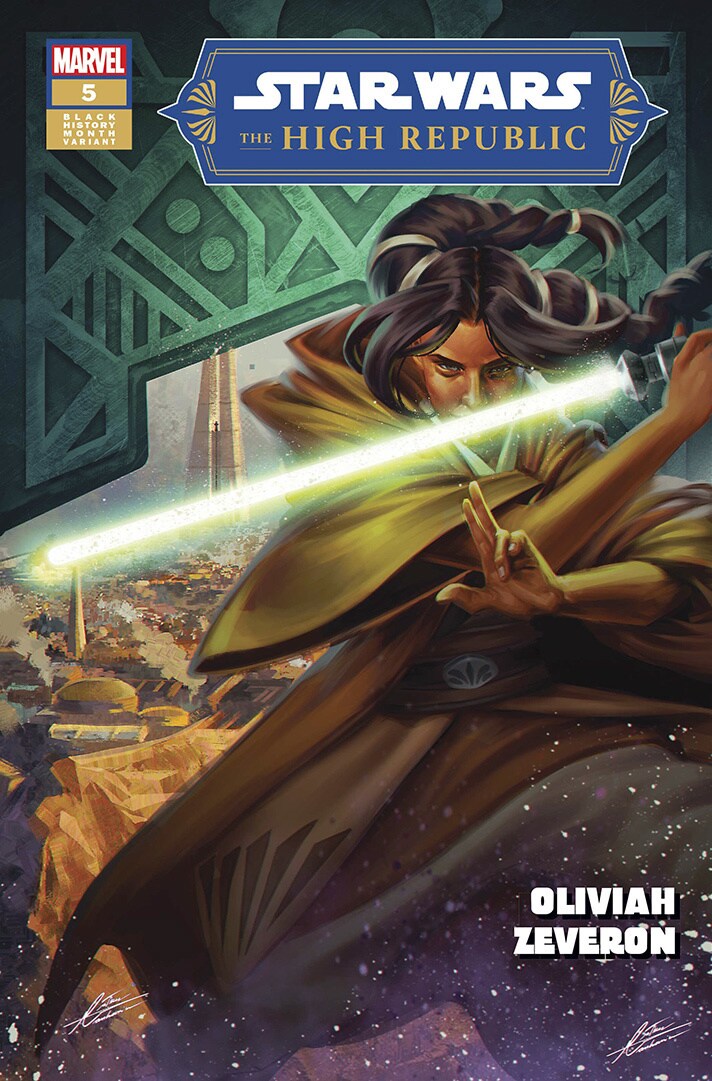 Star Wars: The High Republic #5, on sale February 8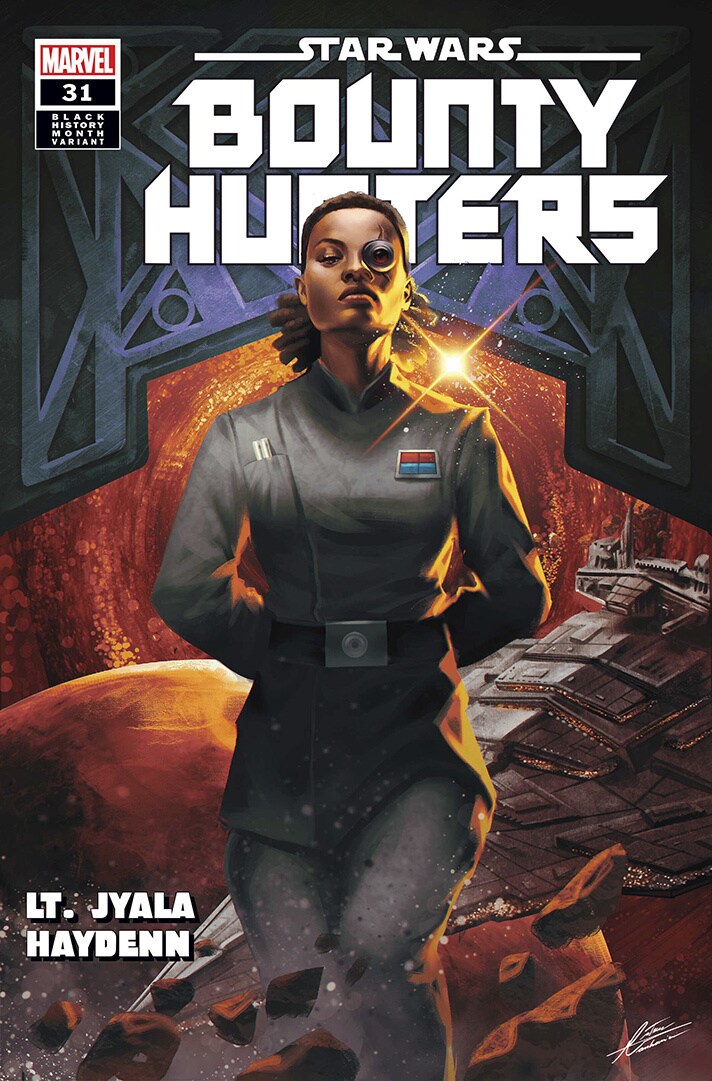 Star Wars: Bounty Hunters #31, on sale February 15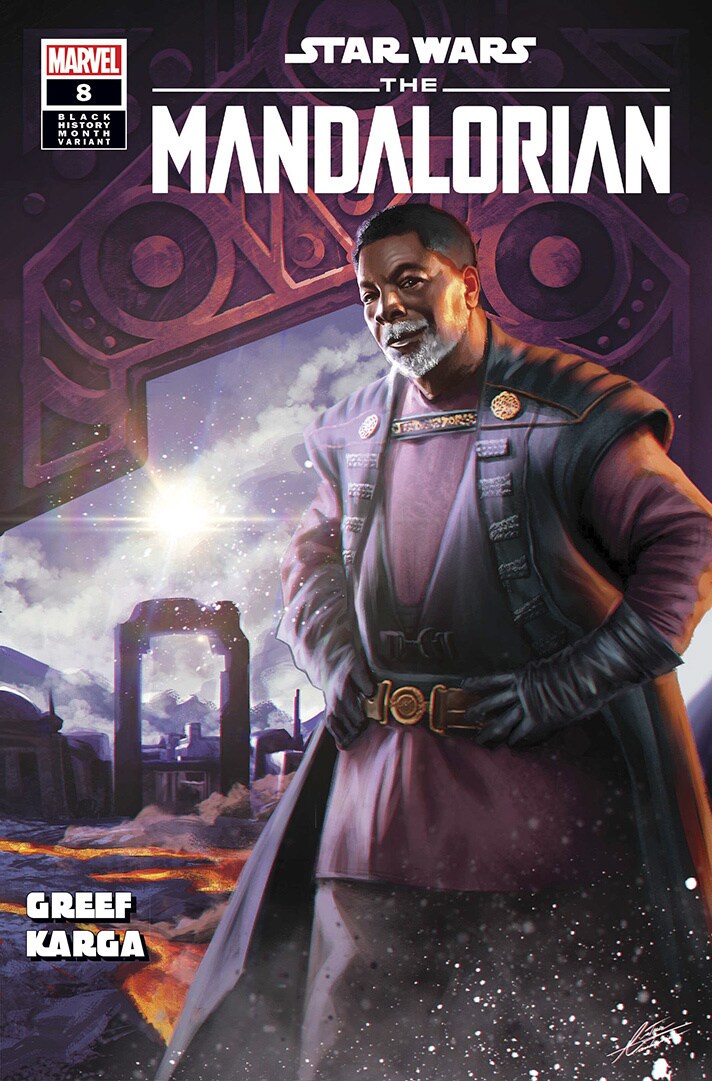 Star Wars: The Mandalorian #8, on sale February 15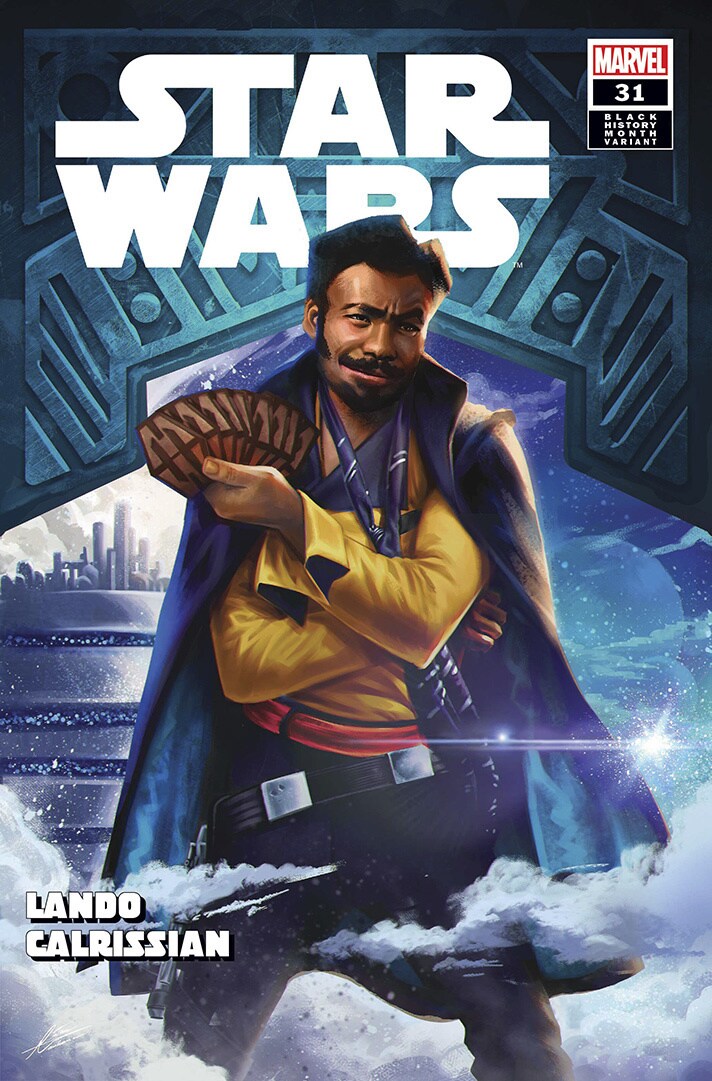 Star Wars #31, on sale February 15
The celebration continues with more covers by Mateus Manhanini, including Star Wars: Doctor Aphra #29, Star Wars: The High Republic — The Blade #4, and Star Wars: Yoda #4 (all on sale February 22).