Check out fully-colored pages from the highly-anticipated first issue!
We've seen the movie, read the novel, and now there's a whole new way to experience the magic of Star Wars: The Force Awakens. Marvel's six-issue adaptation, written by Chuck Wendig and illustrated by Luke Ross, arrives June 22. Get a first look at the cover (by Esad Ribic — his first work since wrapping up Marvel's massive Secret Wars series) and pages from issue #1 below, featuring different scenes from the film.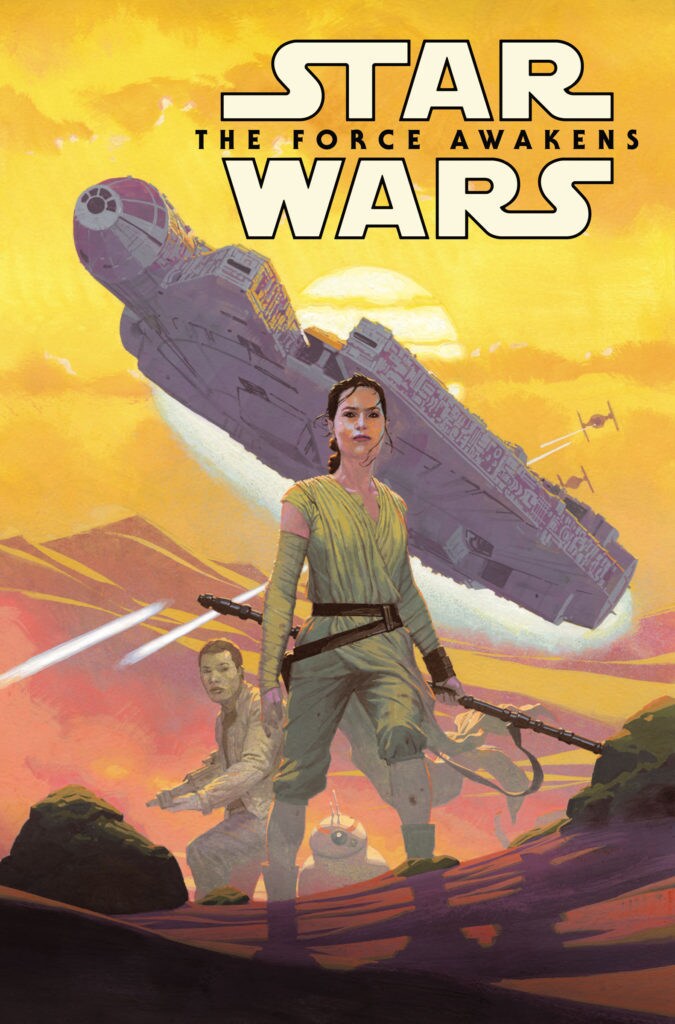 Ross not only nails the likenesses -- he drills scenes down to their most iconic imagery. Note BB-8's concerned stare, Finn's desperate grab of Poe, and Hux's glance at Kylo Ren. All memorable, and all here.
Stay tuned to StarWars.com for more on Marvel's adaptation of The Force Awakens!
StarWars.com. All Star Wars, all the time.