TT Games' Dawn McDiarmid sits down with StarWars.com to discuss the making of the studio's "most ambitious" game ever.
LEGO Star Wars: The Skywalker Saga, available now, isn't just the latest chapter in the beloved, brick-busting series based in the galaxy far, far away. It's an entirely built-from-the-ground-up re-imagining of the franchise that first saw fans blasting minifig stormtroopers 17 years ago. Game development has come a long way since LEGO Star Wars: The Video Game blistered thumbs way back in 2005, and LEGO Star Wars: The Skywalker Saga is leveraging all the medium's advancements to deliver the biggest, best entry in the series.
To help us wrap our heads around how LEGO Star Wars: The Skywalker Saga is literally changing the game -- while retaining all the appeal and charm that's made the series a favorite among Star Wars and LEGO fans alike -- StarWars.com spoke with TT Games' lead hub designer Dawn McDiarmid about new gameplay enhancements, bringing Star Wars: The Last Jedi and Star Wars: The Rise of Skywalker to LEGO Star Wars life, and GNK droid fashion shows.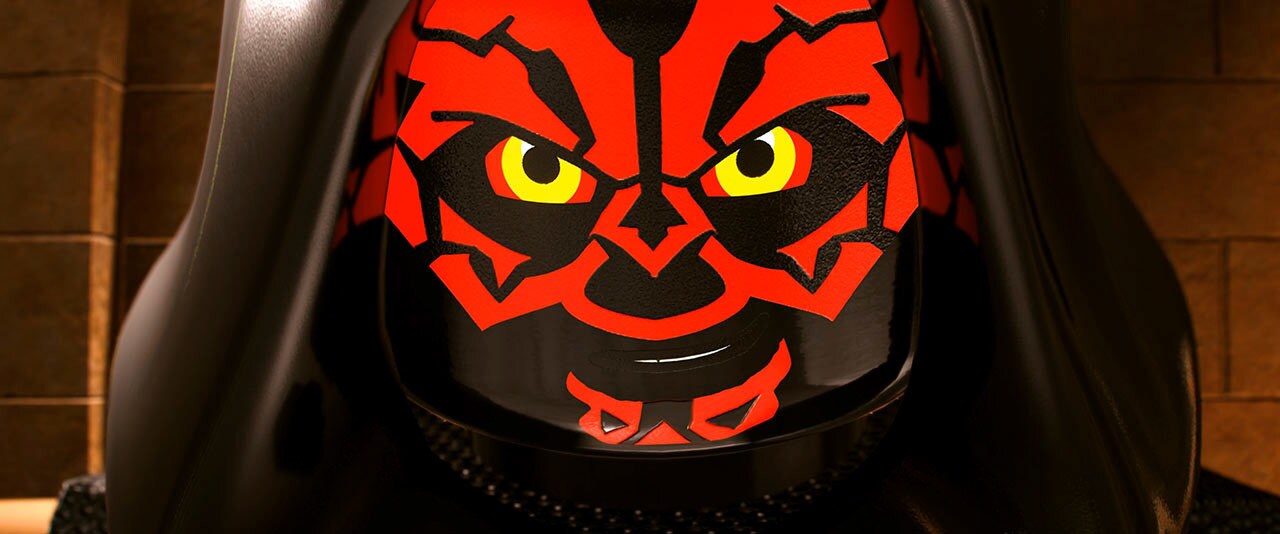 StarWars.com: So what can new and existing LEGO Star Wars fans expect from LEGO Star Wars: The Skywalker Saga?
Dawn McDiarmid: With LEGO Star Wars: The Skywalker Saga, fans are able to follow the entire cinematic Star Wars experience -- from prequels to sequels -- in a way they've never been able to before, in one huge game. Traveling throughout the galaxy, players can not only experience the stories they know and love, but also create their own adventures, exploring planets, rescuing those in need, taking down Star Destroyers, and feeding a very hungry Sarlacc!
StarWars.com: In terms of content, how does it differ from previous LEGO Star Wars games -- like LEGO Star Wars: The Complete Saga -- that have already covered many of the same films?
Dawn McDiarmid: When we originally started creating the game, we really tried to tread on new ground wherever possible and incorporate content both old and new that we hadn't looked at before. That being said, there are moments fans will have seen in our games before -- after all, is it even Star Wars without "I am your father"?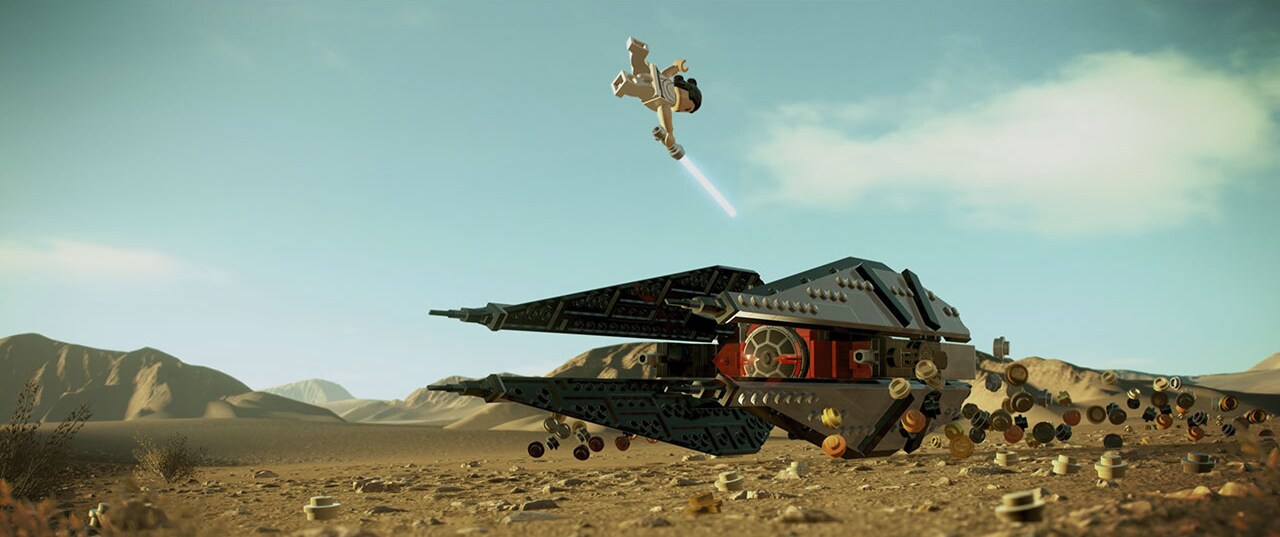 Alongside all the important story beats any fan would expect, from podraces to Rey Skywalker, this game is our biggest yet, featuring an entire galaxy's worth of content for players to explore. Our team has a huge amount of Star Wars fans and everyone had opinions on what should be included and, thankfully, with multiple planets and nine films to explore, there was plenty of opportunity to include everyone's' favorite moments.
StarWars.com: Can you talk about what's new in terms of visuals and other tech advancements?
Dawn McDiarmid: That's an easy question, as everything in this game is new in relation to previous LEGO Star Wars games. Everything you see in this game was built from the ground-up in our new engine by our amazing team, and it really shines through. This game is one of the best-looking we've ever created and is easily the most ambitious. I hope the fans love and appreciate all the hard work from the team. I know they impress me every day.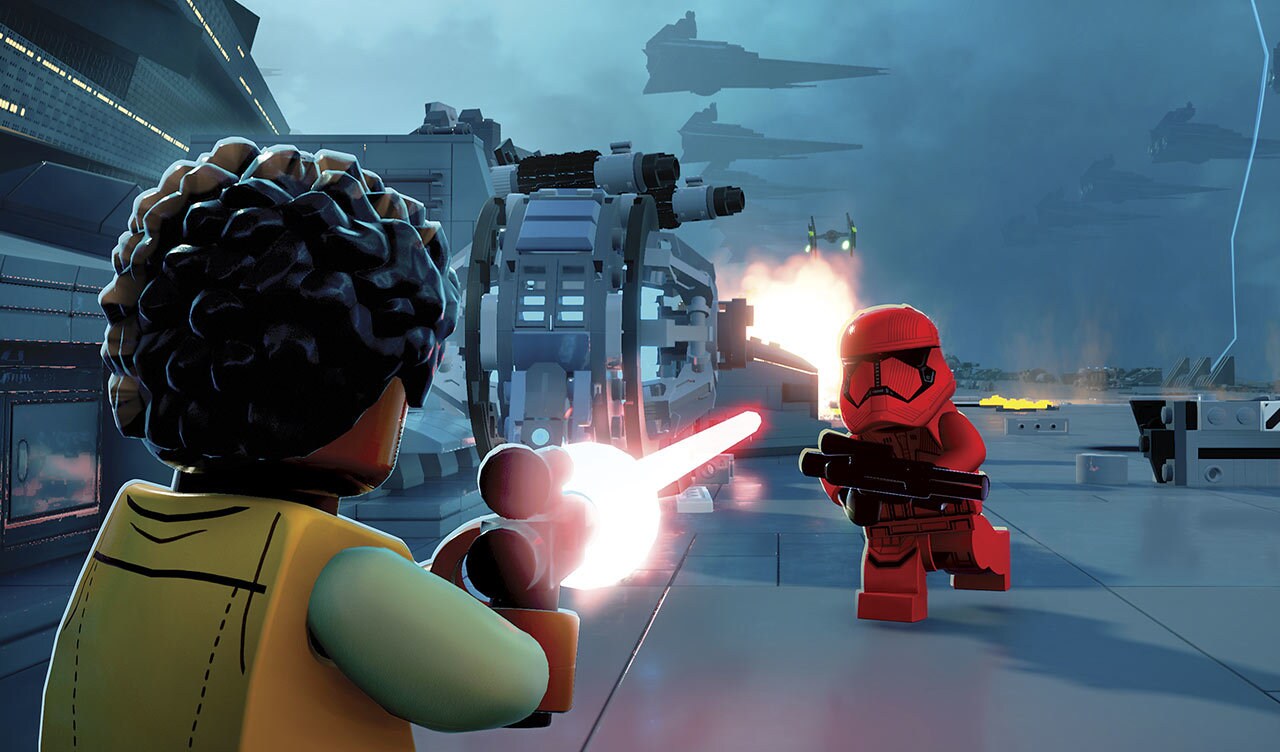 StarWars.com: What are some of the new gameplay features that differentiate The Skywalker Saga from previous LEGO Star Wars games?
Dawn McDiarmid: The Skywalker Saga features a new combat system, which has third-person shooting when using blasters, improved use of the Force, and, on top of that, space combat on a scale never before seen in our games. Imagine flying through space when a Star Destroyer appears out of nowhere, engaging you in combat!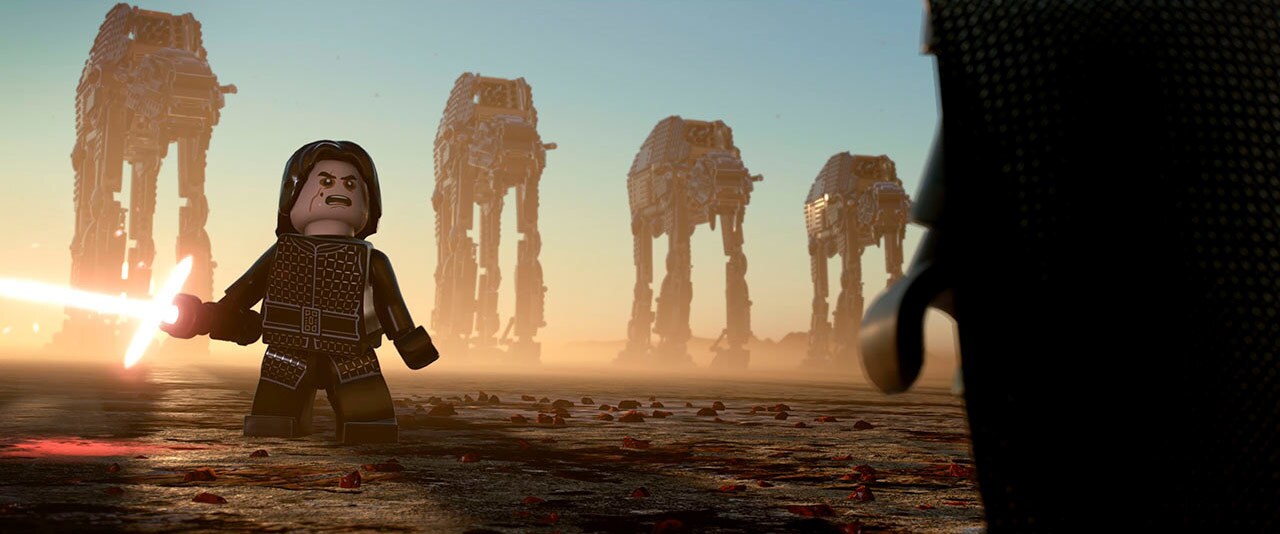 StarWars.com: Can you talk about how you approached the newer films, The Last Jedi and The Rise of Skywalker, that have never been included in a LEGO Star Wars game before?
Dawn McDiarmid: We approached the newer films in a manner similar to the old, with the far too detail-orientated eyes of a bunch of overzealous fans. The Skywalker Saga revisits the old films and approaches the new with the same attention to detail and humor that we are known for. This game aims not to be a remake with the addition of new films, but an all-new experience of the stories we love, for both old fans and new.
Appreciating the universe and every character's place inside of it, we approached the newer films with the whole saga in mind, taking care to fully settle them into the galaxy and melding all the trilogies to make sure the fans could fully experience the co-existence of these stories together.
StarWars.com: What sort of things did the team do to put a fresh spin on the films that have already been included in previous games?
Dawn McDiarmid: The worlds in The Skywalker Saga include so many of the places you have seen captured on film as vibrant, living worlds you can explore, creating one of the most immersive experiences in our games to date. You can run through markets on Uscru and straight onto the dance floor, visit a beloved character's home, and befriend local creatures with some mind tricks. Players have never before been able to explore the Star Wars galaxy like this.
On top of this, our new blaster battles bring you straight into the action. Diving behind cover and dodging attacks with a perfectly timed tap of the button, before leaping out and taking them down with an impressive use of the Force! These are just some of the fresh, new elements in our games, but I'll leave the rest for fans to discover themselves.
StarWars.com: Has any content been included from outside of the trilogy films -- anything from Rogue One or Solo, or any of the TV series?
Dawn McDiarmid: As you travel around the galaxy, you will find many nods to other Star Wars content. But on top of that, we will be releasing DLC packs which feature a bunch of fan-loved characters. There is a pack dedicated to The Mandalorian, which features Grogu as a companion who follows the Mandalorian around. Packs dedicated to characters from Solo, Rogue One, and even a Classic Characters Pack with versions of the original LEGO Star Wars characters.
StarWars.com: What do you think might surprise fans of the existing LEGO Star Wars games most?
Dawn McDiarmid: We love to surprise our fans as they explore the universes we create in our games, so picking one aspect that might surprise them the most is difficult, and I wouldn't want to give the surprise away. But personally, all the things I can't wait for the players to experience are the little interactions with characters on worlds the player will never have experienced before. Whether that's saving citizens as tiny Babu Frik, rescuing a wampa from Echo Base, or even judging a GNK droid fashion show.
StarWars.com: How does the new game compare in terms of its character and vehicle rosters?
Dawn McDiarmid: Over the entire game, about 800 unique characters were made by the amazing character team, of which 300 are playable, making this easily our biggest roster to date. There are so many characters that players can utilize, but personally I'm most excited about how many droids you can play as. We've got R2-D2, BB-8, D-O, GNK droid, MSE droids, and a personal favorite, B-1 battle droids. I've not even named them all here!
The game also boasts an impressive vehicle roster, which the player can take advantage of in the open areas of space while travelling around the galaxy, as well as exploring planets. A lot of fan favorites appear here, including the Millennium Falcon and, another personal favorite, the AT-ST.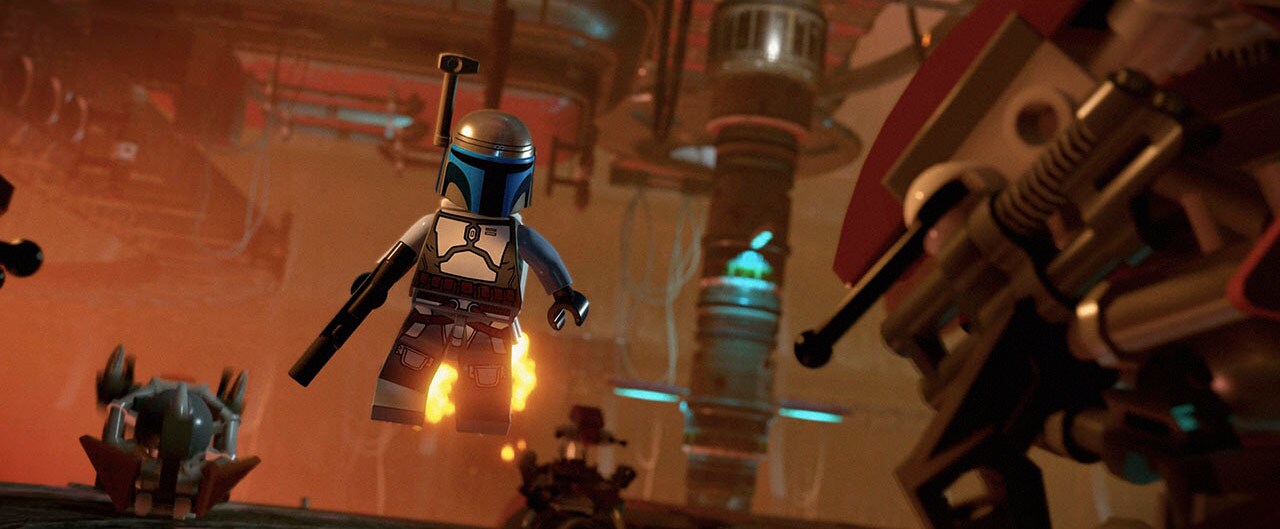 StarWars.com: Anything else you'd like to share with fans?
Dawn McDiarmid: Yes, Pew Pew Mode. Unlocking Pew Pew Mode is like journeying back to when you saw Star Wars for the first time as a kid, and you just had to make all the SFX for the lightsabers and blasters yourself. Shooting bad guys as the blasters declare, "pew, pew, pew," and using the Force with your lightsaber going, "fwsh" is so delightful and funny. I hope the fans have a lot of fun with it.
---
For more on LEGO Star Wars: The Skywalker Saga, check out StarWars.com's previous coverage: