StarWars.com breaks down the best bits from a stunning new look at the upcoming game.
The Force -- and bricks -- are strong with this one.
A new trailer for LEGO Star Wars: The Skywalker Saga debuted today during Gamescom Opening Night Live, offering the most revealing look yet at the much-anticipated game. As can be seen in this new preview, LEGO Star Wars: The Skywalker Saga promises to be the biggest LEGO Star Wars game ever: Fans can play through all nine Episodes of the core saga, travel through hyperspace and explore over 20 unlockable planets (including Ajan Kloss, Coruscant, and other worlds), and experience various types of gameplay, from chaining attacks in lightsaber combat to space battles. Players can also unlock and choose from over 300 characters -- i.e., an incredible minifigure collection that any LEGO Star Wars fan would love.
Now confirmed for release in spring 2022 for the Xbox One family of devices, Xbox Series X/S, PlayStation 5, PlayStation 4, Nintendo Switch, and PC, LEGO Star Wars: The Skywalker Saga looks like the ultimate LEGO love letter to the galaxy far, far away. Though we'd say everything is awesome when it comes to the trailer, here are five things we really loved.

1. The humor.
Throughout, the trailer displays the classic LEGO Star Wars sense of absurdity and irreverent humor, and it's great stuff. Qui-Gon knocks Obi-Wan's head; Obi-Wan cringes at explaining Anakin's death to Luke; and Chewie sneaks in a head scratch from Rey during training. That's LEGO Star Wars, and that's what makes these games special.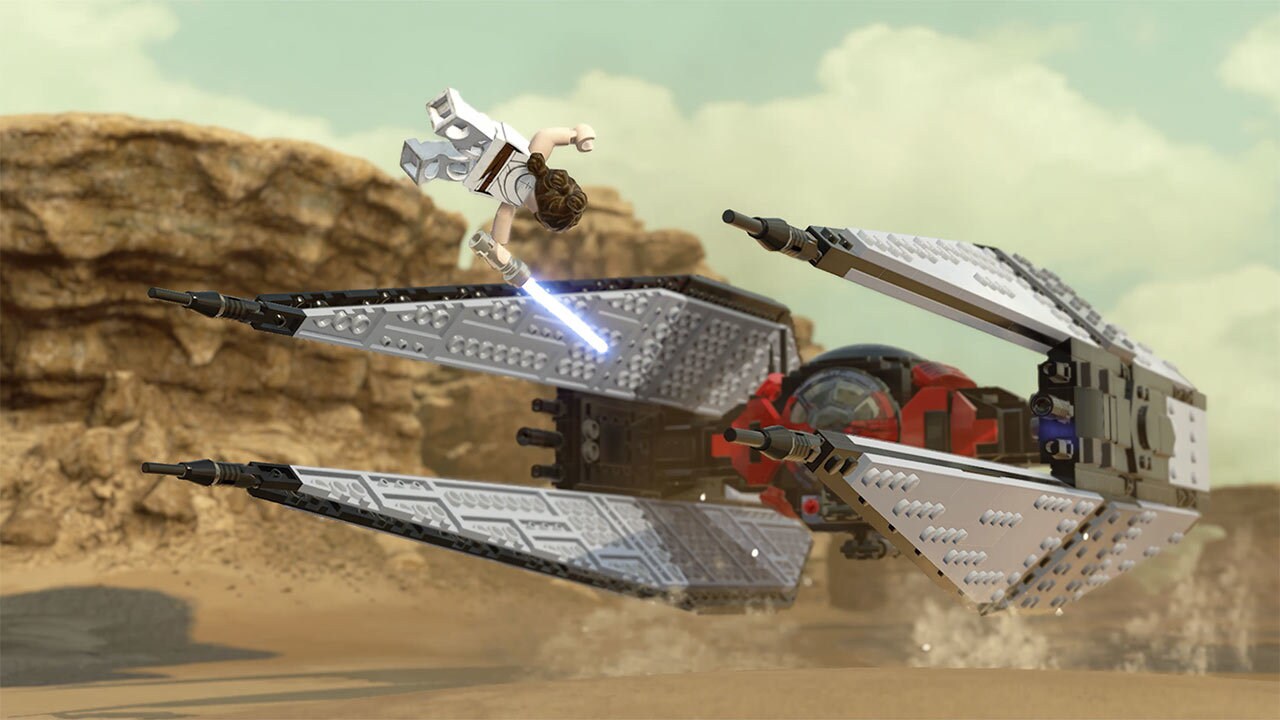 2. The epic moments.
The trailer, for all its humor, is surprisingly emotional in its journey through the saga -- and shows that the game pulls back to let the series' most dramatic and iconic sequences breathe. We hear Obi-Wan talk to Luke about his father, see Luke's speech to Kylo Ren at the climax of Star Wars: The Last Jedi, and watch Rey's famous leap over Ren's fighter recreated faithfully. On the gameplay side, we glimpse Yoda versus Sidious, Rey taking on Praetorian Guards, and Mace Windu wrecking shop in the Geonosis Arena. It all serves as proof that LEGO Star Wars: The Skywalker Saga is, ultimately, a Star Wars game at its core, and it takes that legacy seriously.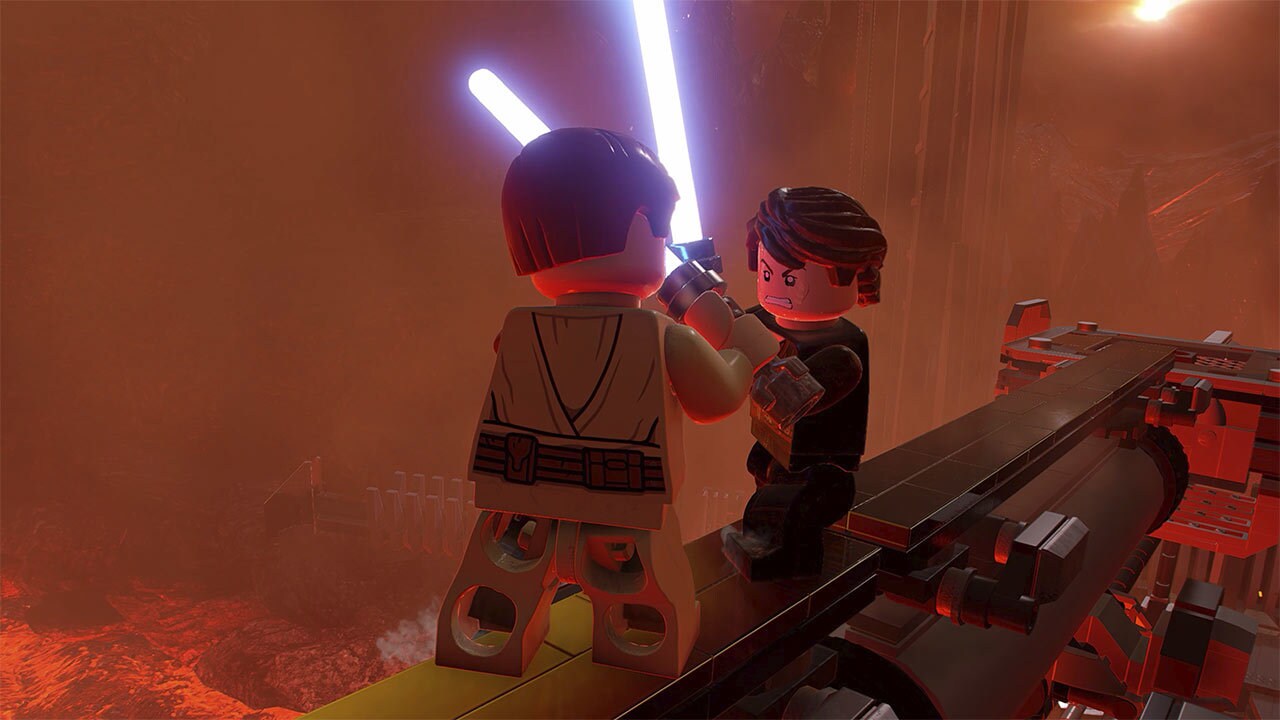 3. The varied gameplay and massive scope.
LEGO Star Wars: The Skywalker Saga will take fans not just across nine films, but through different gameplay experiences as well. The trailer illustrates this mashup, featuring lightsaber action (including classic duels like Anakin versus Obi-Wan and Luke versus Vader, along with melee combat), flight missions (featuring the Millennium Falcon, of course, but also Episode II's asteroid chase with Obi-Wan's Jedi starfighter, among other surprises), and blaster battles from Star Wars: A New Hope and Star Wars: The Rise of Skywalker. There's even some dewback riding and glider flying. Plus, the game just looks huge. The Galaxy Map shows multiple worlds to explore, and the sheer number of playable vehicles and characters dwarfs anything we've seen before in LEGO Star Wars. It's one thing to read about these features, but to see them in action is staggering.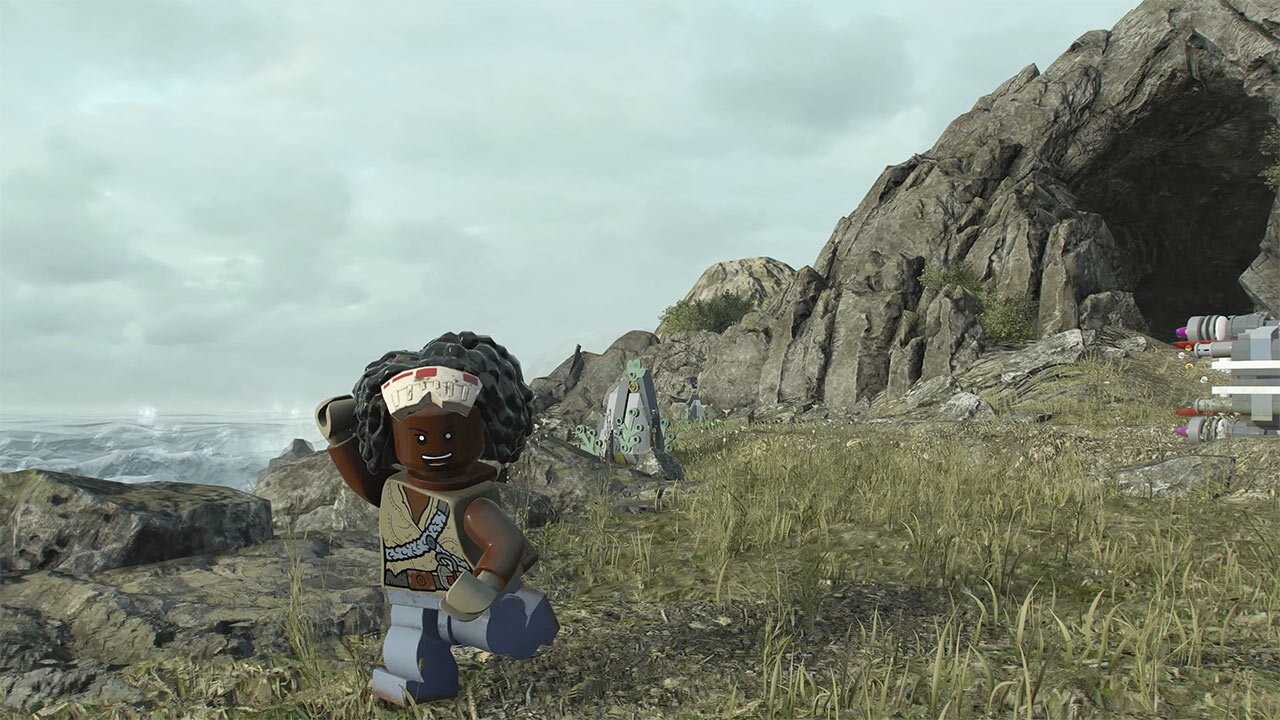 4. The graphics.
Sometimes overlooked in LEGO Star Wars games, it's worth noting that LEGO Star Wars: The Skywalker Saga looks gorgeous. The snow-kissed Hoth landscape stretches far and wide, the Opee sea killer is frightening as it tries to gobble a bongo, and LEGO Star Wars character expressions have never looked better -- note Jannah's triumphant smile as she runs across Kef Bir's stunning coastal plains. From a visual perspective, LEGO Star Wars: The Skywalker Saga appears most impressive.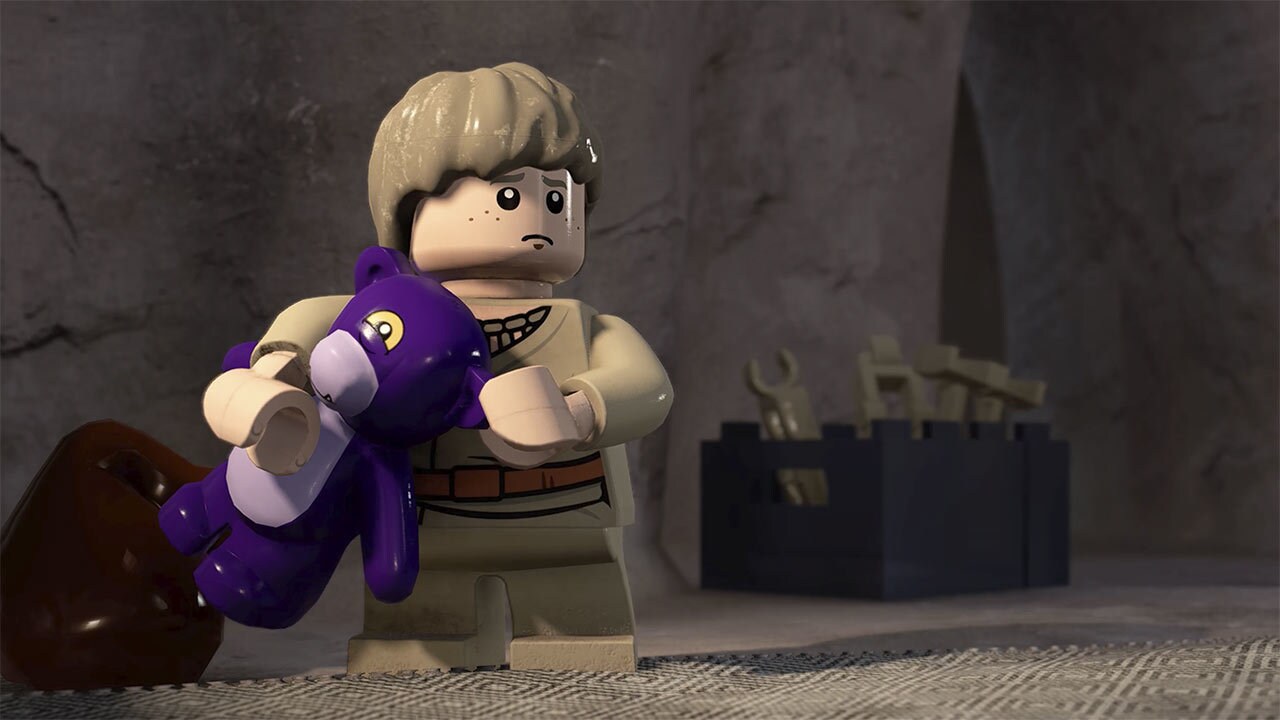 5. The Easter eggs. 
As is always the case in anything LEGO Star Wars-related, the convor-eyed fan will be rewarded. A young Anakin Skywalker holds a purple space teddy bear, a LEGO copyright emblazons Qui-Gon's left arm, and Luke checks out a photo of a prequel-era Obi-Wan partying with clone troopers. Who knows what other hidden, clever in-jokes await? We'll find out soon.