The spine-tingling special arrives this week on Disney+.
Heeeeere's Poe! (And some of his friends and enemies.)
LEGO Star Wars Terrifying Tales arrives this Friday, October 1, on Disney+, bringing Halloween-season scares to our galaxy. In celebration, Disney+ revealed today the special's official poster, which showcases the fun-meets-frights spirit of the story. A clever homage to the classic The Shining, the poster features a zombie-like, axe-wielding battle droid breaking through a door, accompanied by a terrified Poe Dameron, pumpkin-colored BB-8, and more. Check it out below!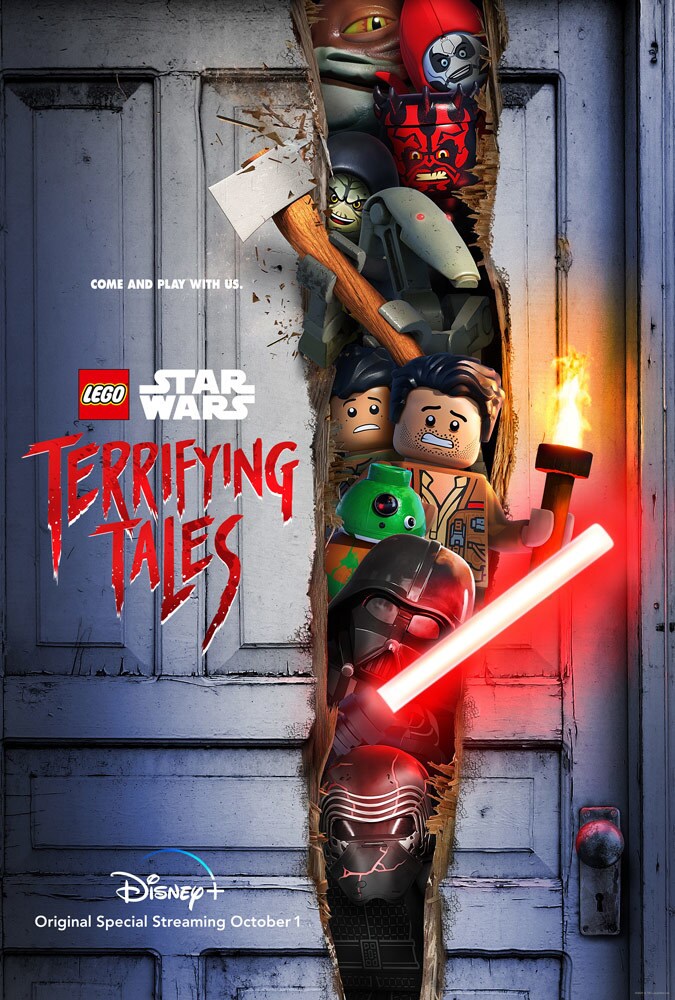 In LEGO Star Wars Terrifying Tales, Poe Dameron and BB-8 crash land on the lava world of Mustafar. They soon find themselves on a journey inside Darth Vader's castle, where they learn scary stories of the past and uncover a devious dark-side plot…
Prepare yourself for a trip inside Vader's frightening fortress when LEGO Star Wars Terrifying Tales debuts October 1, only on Disney+!