New LEGO building sets include a step-by-step guide to creating your next piece of decorative Star Wars wall art.
Even if you aren't an artist, self-made portraits of Darth Vader, Darth Maul, and Kylo Ren are within your grasp thanks to a new line of LEGO Art projects geared toward adult fans.
Using the interlocking tiles as a creative canvas for a new design, pop culture fans can pay homage to their favorite characters from the Star Wars galaxy by creating their very own LEGO artwork portrait to proudly display in their homes, offices or wherever they enjoy their music, film or art.
The LEGO Art sets offer a new creative experience to help you relax and recharge, transforming a blank canvas (or in this case, small interlinking base plates) using LEGO tiles. Each set can be reimagined in a number of different ways to express the personality of each different builder, and to make it easy and simple to refresh the LEGO Art piece on display. Plus, each LEGO Art set comes with a bespoke soundtrack that makes the perfect building companion. Featuring fascinating anecdotes from the creative minds who brought the galaxy far, far away to life, the soundtrack dives deep into the inspiration behind each design for a fully immersive and educational building experience.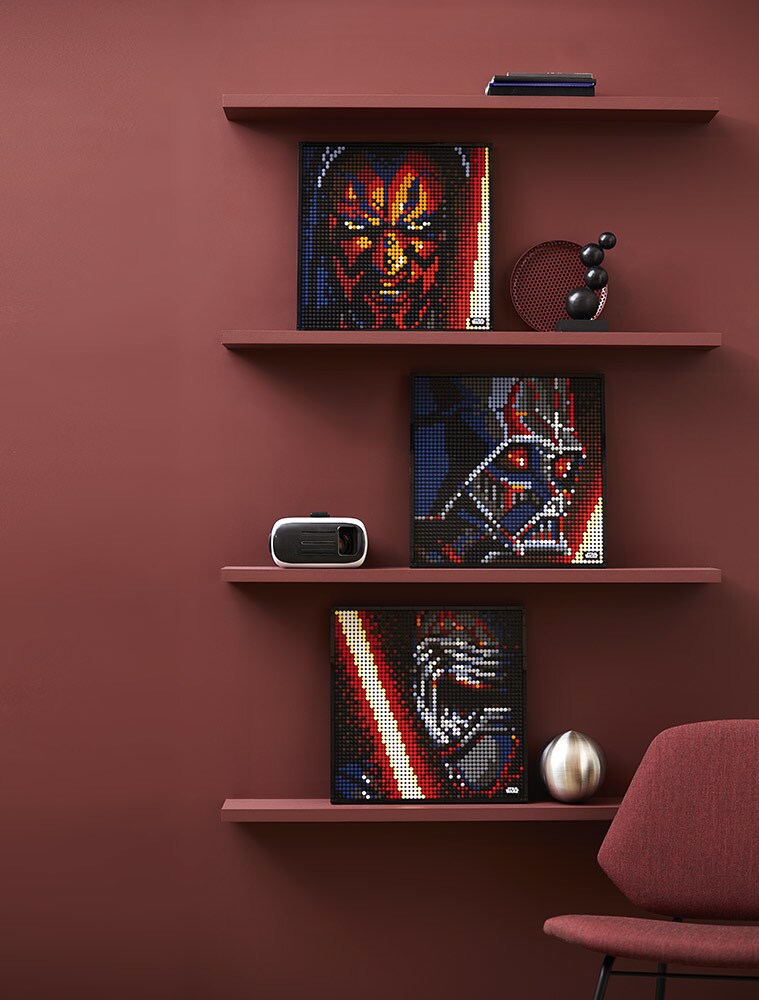 The LEGO Art Star Wars The Sith set features 3,395 pieces for a three-in-one portrait set. Choose between portraits that pay tribute to the villains of the Skywalker saga with Darth Vader, Darth Maul, and Kylo Ren, or take it to the next level by combining three sets into an ultimate Darth Vader wall piece. And the accompanying soundtrack includes interviews with Doug Chiang, acclaimed concept artist and VP & Executive Creative Director at Lucasfilm, as well as stories from Glyn Dillon, who designed the look of Kylo Ren.
New LEGO Art Star Wars The Sith building set will be available from international retailers starting August 1, and in the United States from September 1.
StarWars.com. All Star Wars, all the time.
Site tags: #StarWarsBlog