StarWars.com speaks with designer Stéphane Martin about elegant X-wing pens and more.
X-wing and TIE fighter cradles for pens that look like they were designed by Coruscant's most famous architect. Wallets and bags with subtly-placed insignias that reveal where one's loyalties true lie. Introducing S.T. Dupont's elegant Star Wars line, which launched this week on DisneyStore.com and brings Star Wars aesthetics to everyday items in a beautiful way. StarWars.com was so knocked out by the offerings -- really, even the Emperor and Yoda could agree on the greatness of those pens -- that we caught up over e-mail with France-based designer Stéphane Martin to find out how they did it.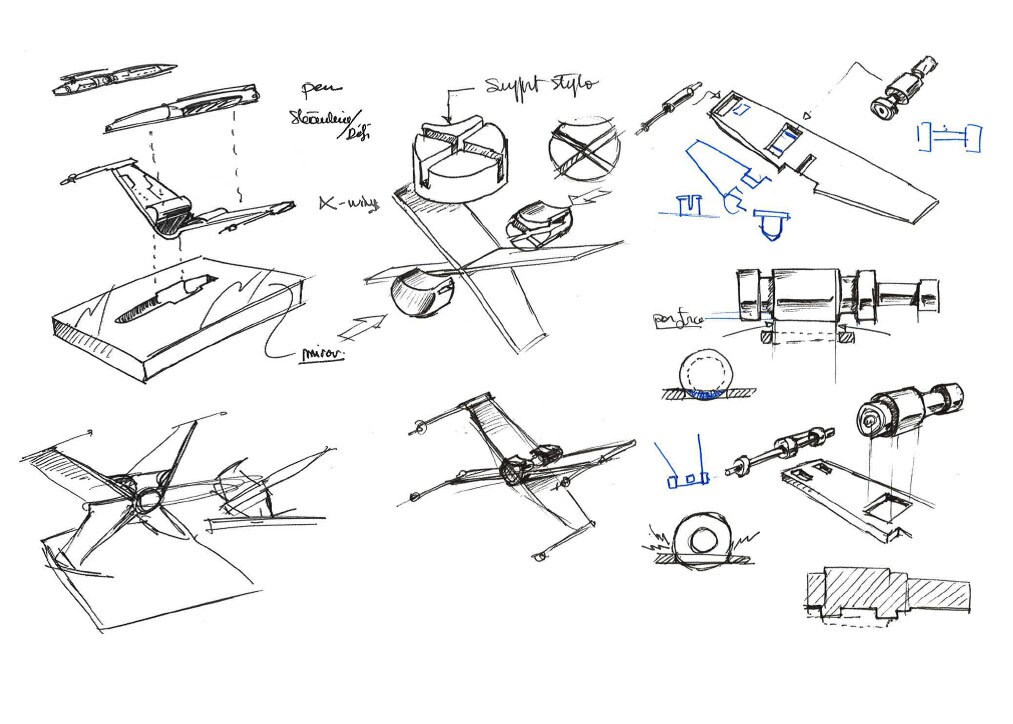 StarWars.com: The concept sketches you provided us offer a glimpse into how you developed the pens and their cradles, and how they'd work together. At that point in the process, what were you trying to figure out and how did you decide what worked and what didn't?
Stéphane Martin: For designers, sketches are the extension of thought -- we always think with our hands and, quite naturally, we keep or vent some ideas.
My first desire when I began to draw this collection was to pay tribute to the amazing spaceships used by George Lucas in the [original] trilogy. Then, design a product which fans can easily identify and recreate the Star Wars spirit. This collection is, for me, the perfect match between design, simplicity, and ergonomics.