Erin Condren CEO Tonia Misvaer on a new line of office and school supplies inspired by Princess Leia, Grogu, and more.
Achieving one's destiny is no easy feat, whether you're in a galaxy far, far, away, or right here on planet Earth. Sometimes you need a little help to keep motivated and stay on target. The lifestyle brand, Erin Condren, knows the importance of a good planner at your side, and its latest Star Wars collection features a bounty of office and school supplies for fans of all ages.
Known for its inspirational planners and fun stationery, the Erin Condren Star Wars collection offers EC's signature pieces with a galactic twist. The collection is a way for fans to express their fandom while also empowering them to achieve their goals. With your lightsaber notebook at the ready and your Star Wars sticky notes armed for action, tackling your to-do list is easier than you might think.
The collection is comprised of three categories: the Galaxy line, which features a monochromatic color palette and subtle designs; the Alliance line, which has pastel shades and symbols of hope, like Princess Leia and a floral Rebel Alliance symbol; and the Padawan line, which has vibrant pops of color and is made especially for kids.
StarWars.com spoke with Erin Condren's CEO, Tonia Misvaer, to learn more about the company's design process and how this epic collection came to life.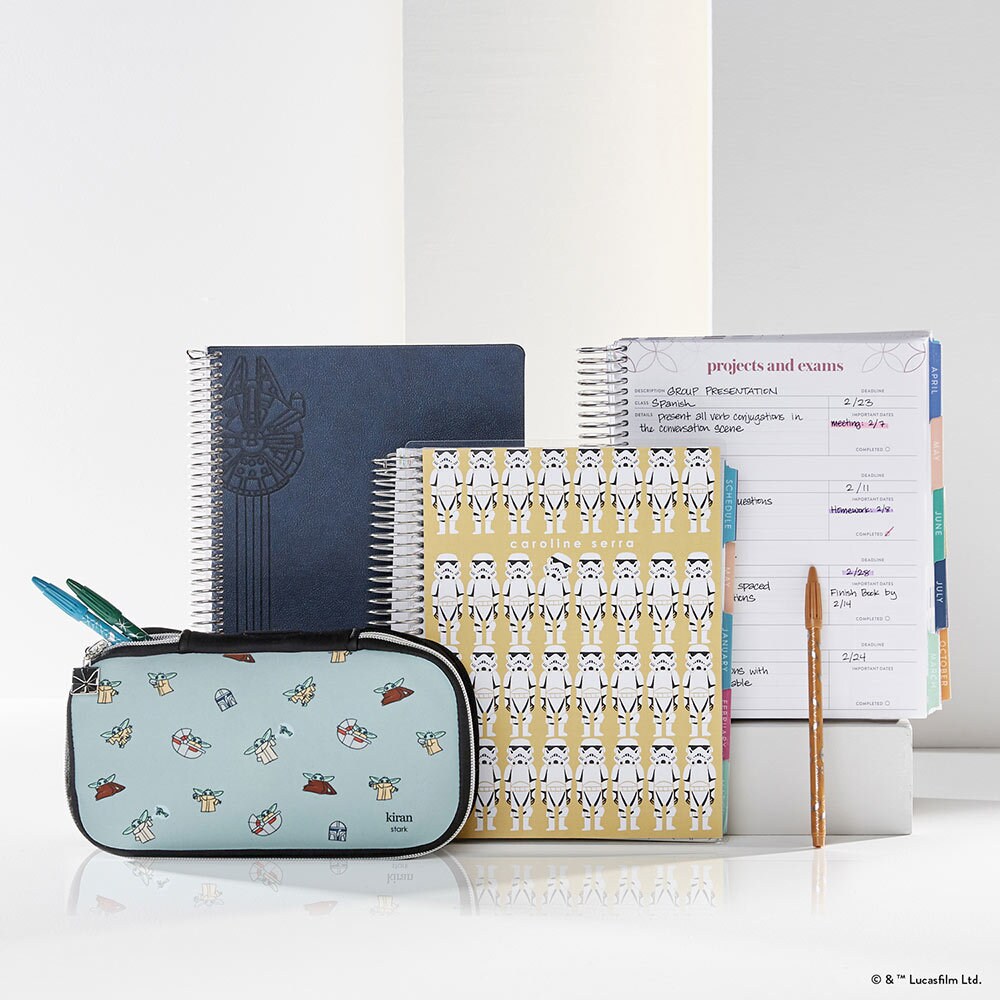 StarWars.com: What inspired you to create a Star Wars collection?
Tonia Misvaer: The Star Wars saga is an international phenomenon that transcends generations, and we were inspired by the iconic characters as well as important lessons about good versus evil, friendship, resilience, and so much more. From original favorites like Princess Leia to new favorites like Grogu, this collection truly has something for everyone!
StarWars.com: Throughout the collection, there's a mix of rich colors and softer pastel shades. What was the inspiration behind this color palette?
Tonia Misvaer: We wanted to be very intentional and impactful with our use of colors for this collection. Our goal was to bridge the Erin Condren aesthetic with that of Star Wars and show the characters in a new light. Balancing the strong Star Wars color palette with softer shades brought our two brands together to form quite a unique and beautiful collection!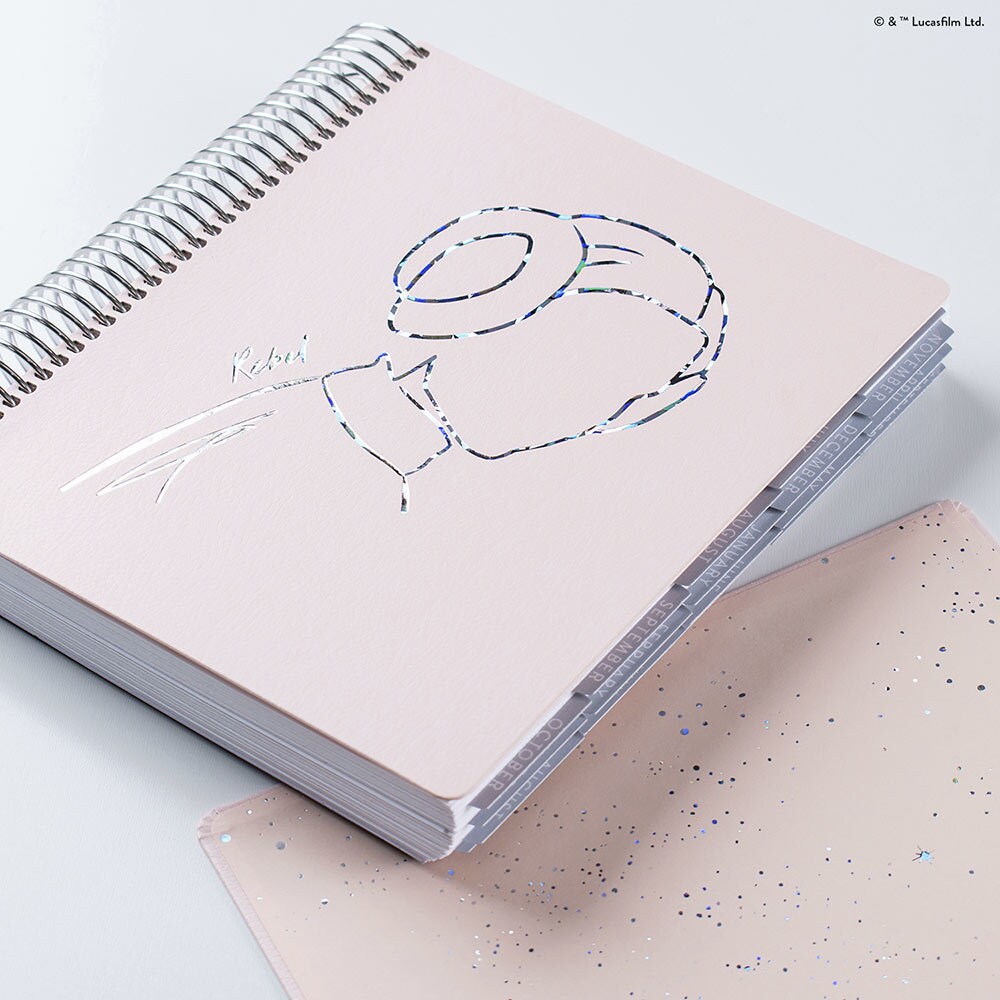 StarWars.com: The Princess Leia blush cover artwork is stunning in its simplicity. How did your team arrive at your choice for this cover?Tonia Misvaer: We were drawn to line art for this collection from the outset and felt Princess Leia was the perfect iconic character to bring this style to life. Line art is so simple and organic yet, in this design, power and strength radiate from Princess Leia's outline, and the sparkle of the iridescent foil helps capture her rebel spirit.
StarWars.com: The Padawan line is so playful and fun! What was the thinking behind the characters you chose, and how did you approach this collection for kids?
Tonia Misvaer: We wanted to create fun and functional products for both kids and adults. Our goal was to connect the fans that grew up with Star Wars and are now reconnecting with the expanded Star Wars universe and kids who are experiencing the magic in real time. It was important to us to pay homage to classic Star Wars colors while also infusing complementary colors into new characters like Grogu along with introducing pops of fresh, fun colors to bring it all together.
StarWars.com: What has it been like to launch this collection, knowing how passionate fans are for both Star Wars and Erin Condren?
Tonia Misvaer: It's been an out-of-this-world experience to work with beloved Star Wars characters and themes that have shaped our lives and translate them into stellar organizational essentials that help others reduce stress and reach their goals.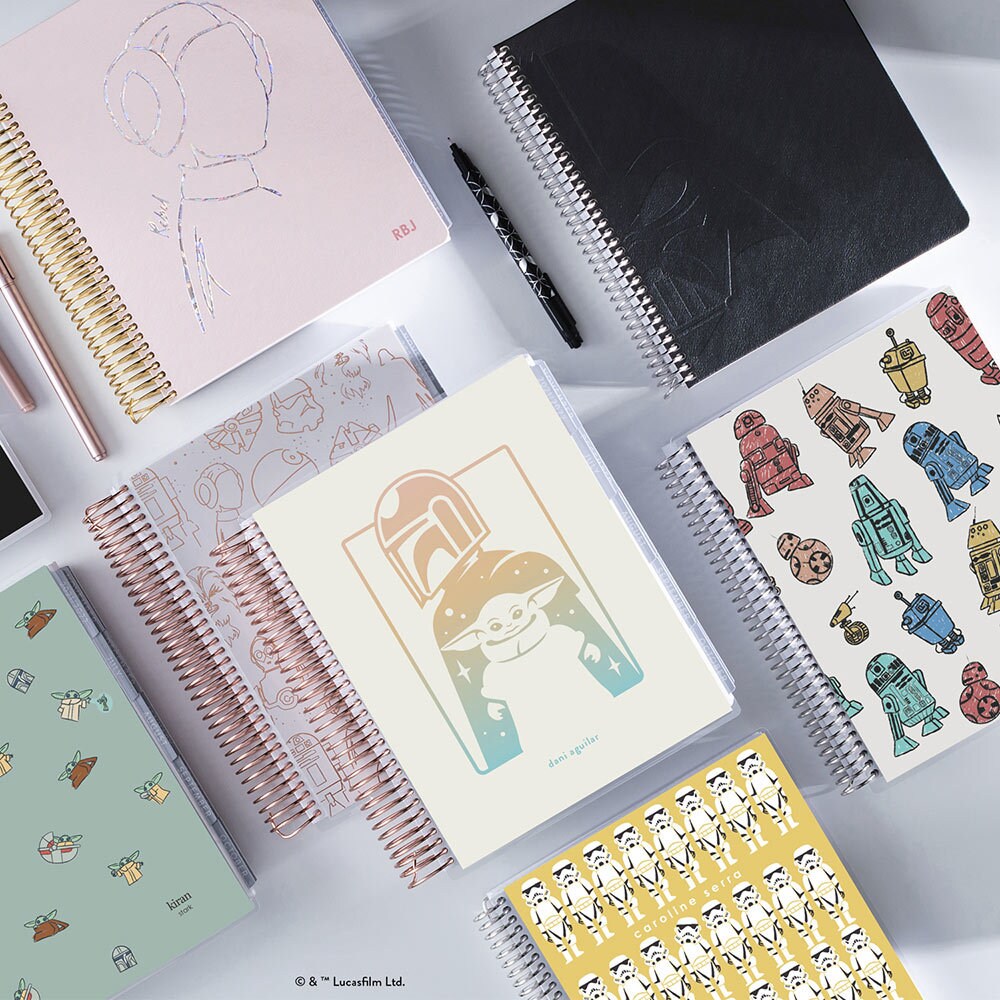 StarWars.com: Can we look forward to more Erin Condren Star Wars pieces on the twin suns horizon?
Tonia Misvaer: We'll continue to expand our Star Wars collection on ErinCondren.com. Stay tuned for more products launching later this year!
The Erin Condren Star Wars collection is available now on ErinCondren.com.