Steve Evans of Hasbro talks to StarWars.com about bringing the Black Series line back to 1977.
Star Wars turns 40 this year, and Hasbro is celebrating in just about the most perfect way: its critically-acclaimed 6-inch Black Series figures are going right back to where it all started, both for Star Wars as a cultural force and for Star Wars toys. Hasbro revealed a special 40th anniversary Black Series wave this weekend at New York Toy Fair 2017 -- 12 figures in all, consisting of the same lineup that Kenner launched the original Star Wars line with in 1977 -- featuring vintage packaging, select upgrades, and a few surprises (spoiler: the Early Bird Kit strikes back, and it's amazing). With the figures set for a spring release, StarWars.com e-mailed with Steve Evans, director, Design and Development for Star Wars at Hasbro, to talk about this special series that (to borrow a line from A New Hope) will be long-remembered.
StarWars.com: I love everything about the 40th anniversary Black Series line, particularly how it leans heavily into both A New Hope accuracy and the history of Star Wars toys. Where did the idea come from to celebrate the anniversary this way?
Steve Evans: We wanted to celebrate the 40th anniversary in a very special way, but in a way that also included newer members of the Star Wars "family." This story, this universe that George Lucas created, really becomes something special when generations can pass it down and enjoy it together. Star Wars is, at its heart, a story of family and generations. So the idea of merging newer toys and collectable formats with evocative vintage characters and packaging art was a natural way to accomplish this.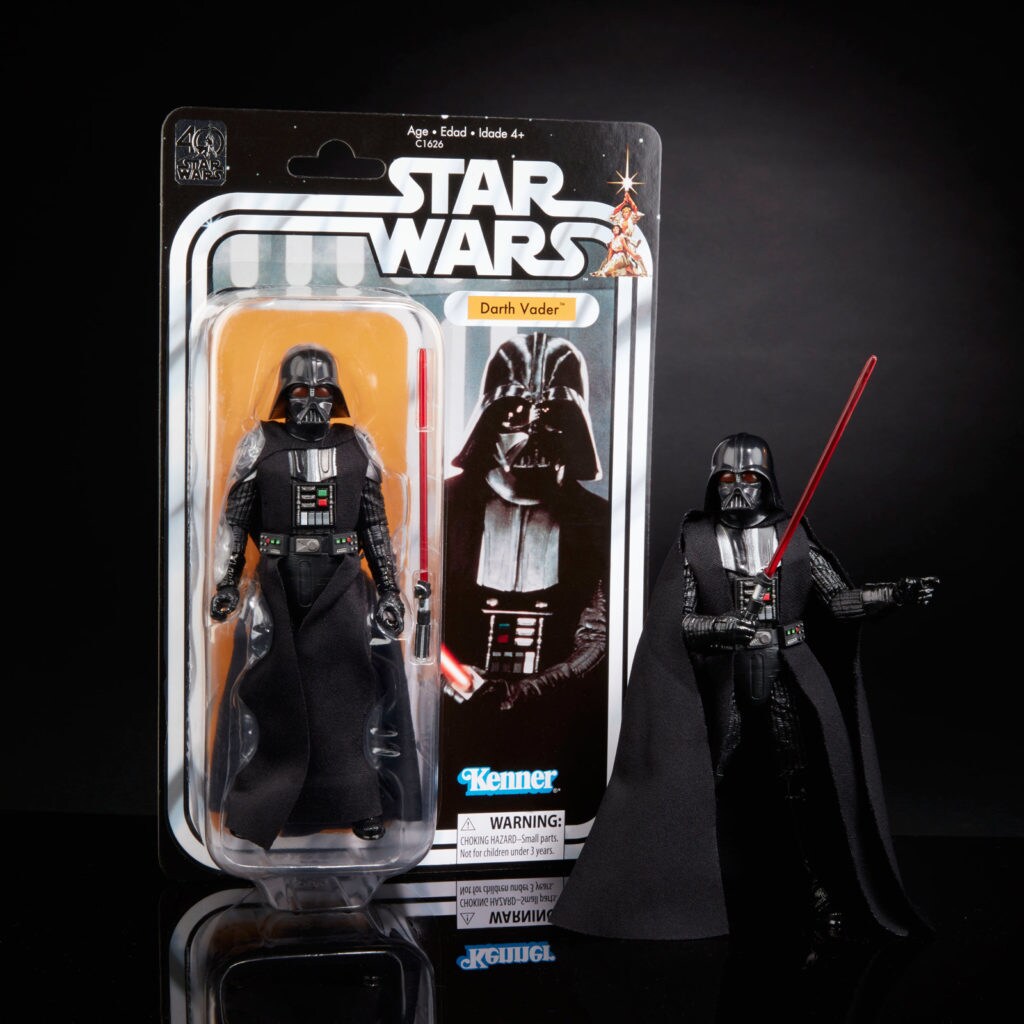 StarWars.com: I'm really struck by the Vader figure, which seems to have been tweaked from its original release. The helmet looks great and has red-tinted eyes, the cloth hangs beautifully. What can you tell us about the making of this figure?
Steve Evans: We have previously produced a few 6-inch Black Series Darth Vader figures before, but never a Star Wars: A New Hope version. Believe it or not, there have been some visual changes to the Darth Vader costumes as he has evolved through the original trilogy: chest plate decoration, arrangement of cloak, subtle details on the helmet. Our mission was simple: to produce a pure and perfect Darth Vader. No gimmicks. No removable this or swappable that. Just deliver THE look. The design and sculpting teams did a fabulous job. We even added very subtle silver paint decoration to the helmet to replicate the way the actual prop was painted in the movie.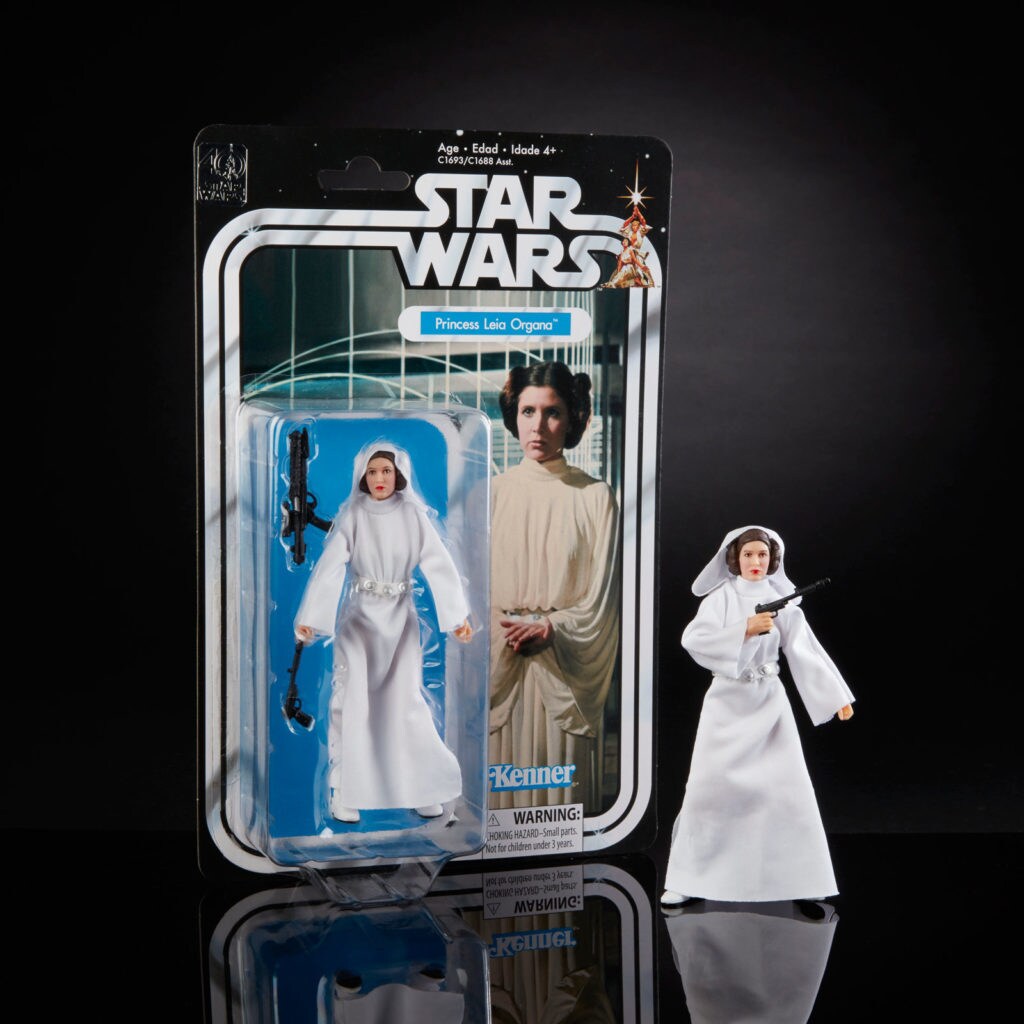 StarWars.com: And is that a new head sculpt I see on Leia?
Steve Evans: Yes it is! We are always striving for improvement. Sometimes we hit a likeness the very first time and sometimes we look back and think, "If we had only tweaked that here or moved that there." We must also remember that what we see on on the screen in digital sculpting often can look a little different when actually molded in plastic. Plastic has a tendency to cool down unevenly and that can cause distortions.
But in this instance, we really felt we could go back and subtly improve the final product. We knew we were planning the 40th anniversary card backs and felt that was an appropriate place to update it. We also needed time to implement the change as it takes a while to move a sculpt change through the development process.
The feedback we have received on the new Leia sculpt has been wonderfully positive. It just goes to show that a subtle change here and there can make all the difference. We are all very happy with her look. Especially when we see how she being photographed by the artists that participated and submitted their #hasbrotoypics.
StarWars.com: Have any other tweaks been made to classic Black Series figures?
Steve Evans: No, Leia was the only one that was updated. This initiative was focused on a new packaging expression and enabling fans to easily get their hands on figures they may not have easily be able to find or afford elsewhere.