This Hutt-tastic recipe is perfect for National Siblings Day in any galaxy.
Ruling a criminal empire is no small feat, but it's easier with your sibling by your side. In honor of National Siblings Day on April 10, these flavorful rice balls recreate the entrance of the Twins -- whose approach can't be ignored due to their grandiose arrival.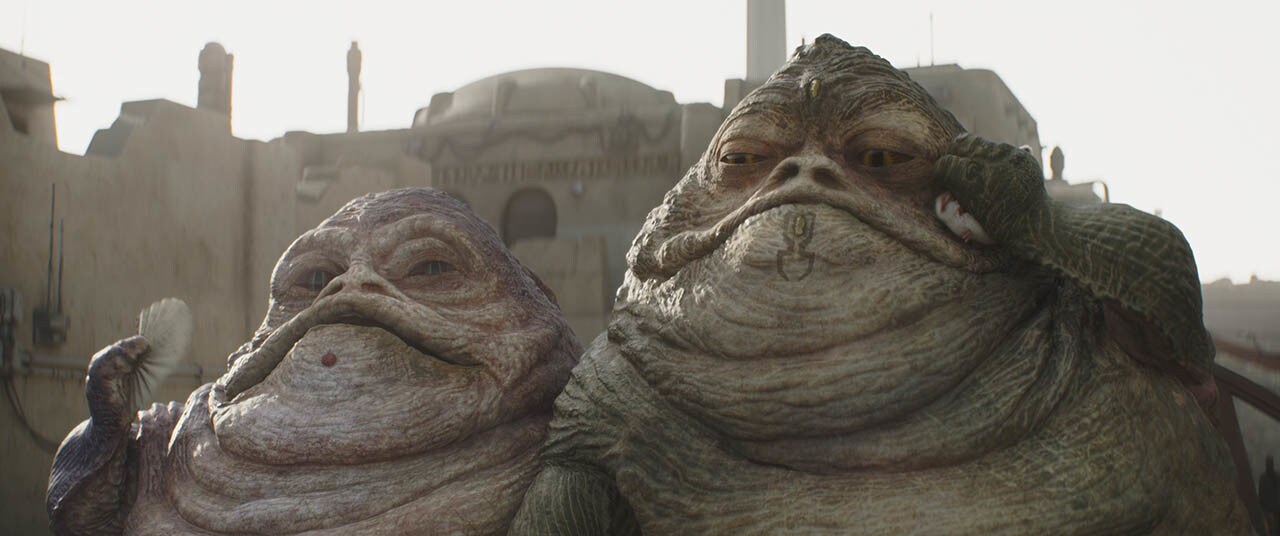 The one and only Hutt siblings' unforgettable appearance in The Book of Boba Fett is enhanced by flecks of savory furikake rice seasoning, with well placed mango slices for eyes to survey all that is theirs rule over.
Bring these delicious snacks as an offering to the true daimyo, to ensure peace within the lands.
The Twins Rice Balls
Ingredients: