For me, Halloween is the time of year when I embrace the dark side to the fullest. I find that the spooky holiday just brings out the Sith in me. So for this year's festivities, I decided to carve a stormtrooper pumpkin.  What better way to salute the boys in white than by carving their helmet into the side of a squash? For my carving, I liked the idea of using a stormtrooper helmet not only because it's so iconic, but also because it's fairly simple to carve. So if you're a beginner carver (like me), then this is the design you're looking for!
Before we get started -- kids, you'll need a parent or adult to help you with this. Come back when you have one!
What You'll Need:

Pumpkin Carving Kit (available at most drugstores)
Pumpkin Carving Power Saw (optional)
While searching for the perfect pumpkin, I came across this white beauty. Sure, it's a little short for a Stormtrooper (helmet) -- I had hoped to find a more oval-shaped pumpkin -- but the color was too perfect to pass up.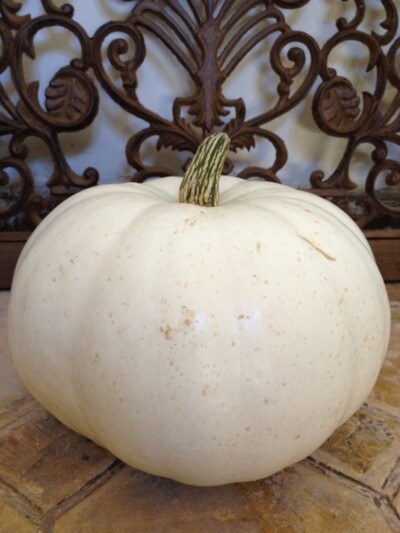 To begin, cut the top of the pumpkin by carving a circle or hexagon around the stem. Remember to place the blade at a 45 degree angle. If you cut straight down, the lid will fall through the hole faster than a dancer in Jabba's Palace!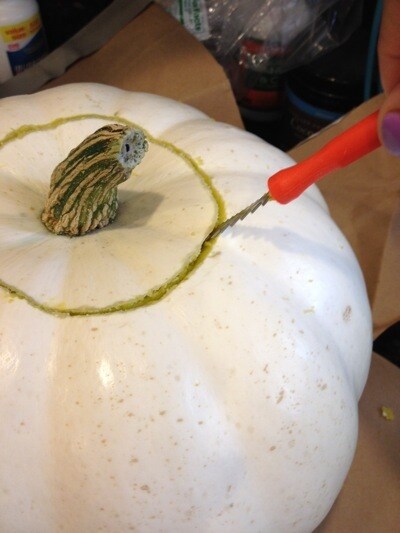 Scoop out the pulp, flesh, and seeds. Hmm. Is it just me or does the inside of this pumpkin look like the Great Pit of Carkoon?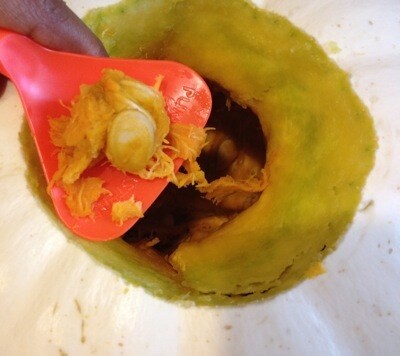 Thanks to our friends at ThinkGeek, I found an awesome design of a Stormtrooper helmet and printed it out.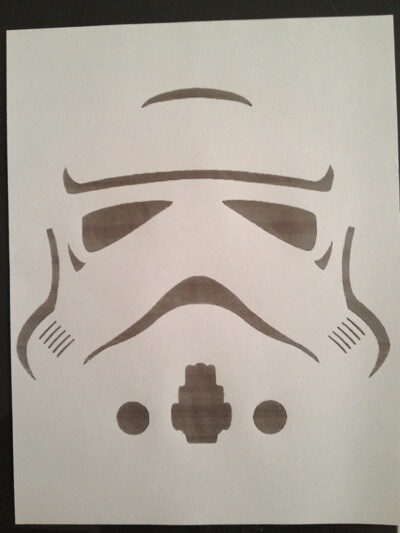 Now trim around the edges of the pattern and tape it to the pumpkin.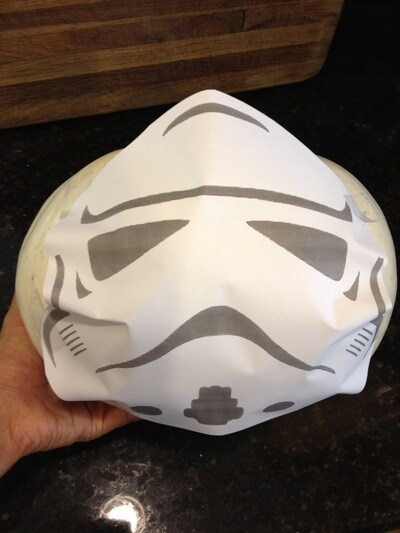 Trace the design by poking holes with the poker (or a needle tool).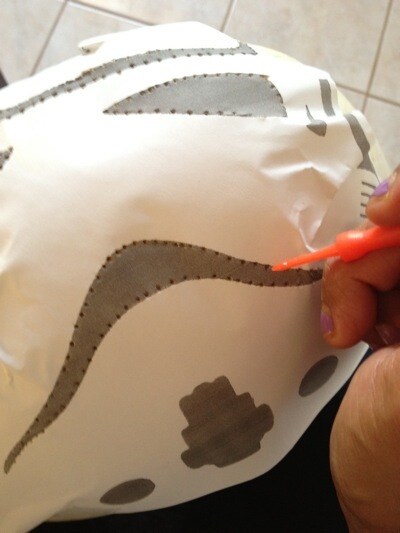 Remove the pattern and begin carving!  (Photobomb by my dog Chuy.)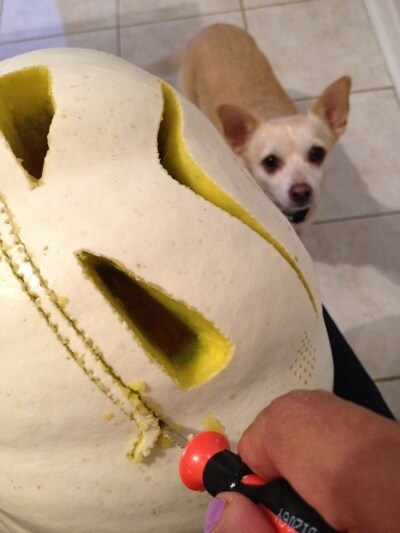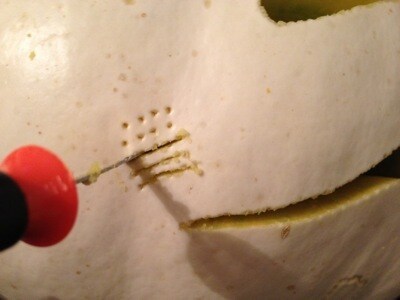 Once you clean your pumpkin from any skin or shavings, admire your Imperial handiwork!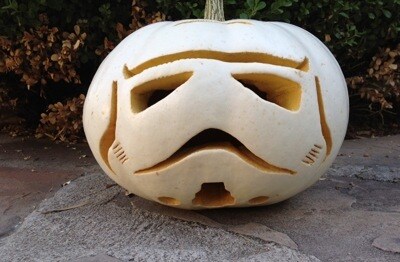 Place a votive candle, tea light, or battery-operated flameless candle inside the pumpkin and say hello to the dark side.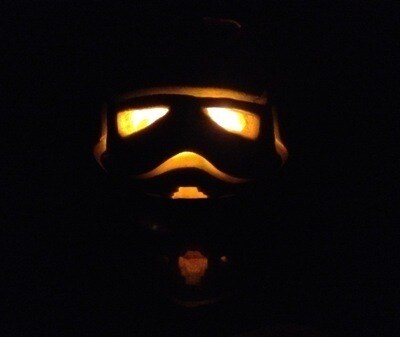 So this Halloween, enforce the holiday with a stormtrooper pumpkin and show your Rebel neighbors where your allegiance lies. ["Imperial March" music plays.]
Jennifer Landa is a Los Angeles-based actress, writer, and video blogger. One of her proudest moments was helping to design the Death Star...into a skirt. To learn more about Jennifer, visit jenilanda.com.