In this exclusive first look, go inside the popular photographer's clever poster recreations -- featuring his family as the heroes and villains of The Last Jedi.
At four, Josh Rossi's daughter Nellee is already a pro at striking an action-hero pose, right down to the very serious expression it takes to become a Jakku scavenger just starting her Jedi training.
So turning the little girl into Rey for the family's epic The Last Jedi Christmas card this year was no problem. As usual, it was Kylo Ren that was causing all the trouble, Rossi says.
Nellee's toddler brother, Josh Jr., was perfect for the role. "He's a little hellion that doesn't sleep," Rossi says. But the pint-sized dark warrior literally needed some extra support to keep him upright and standing while Rossi aimed his lens. "He was having the most issues because he can barely walk...It's pretty insane working with kids but we somehow make it work. Photoshop is my friend."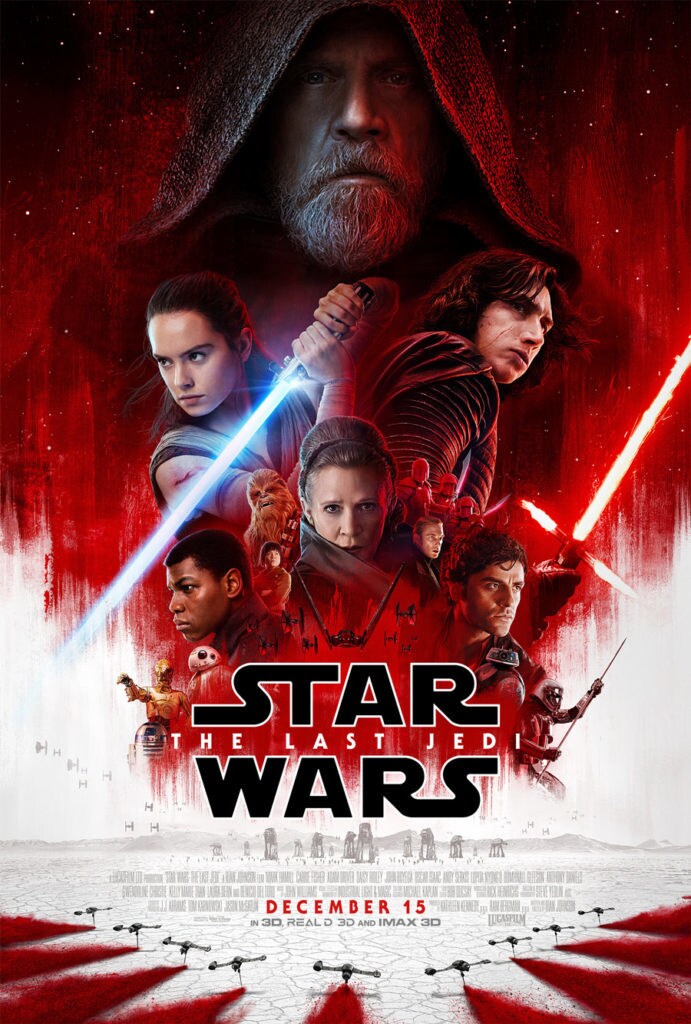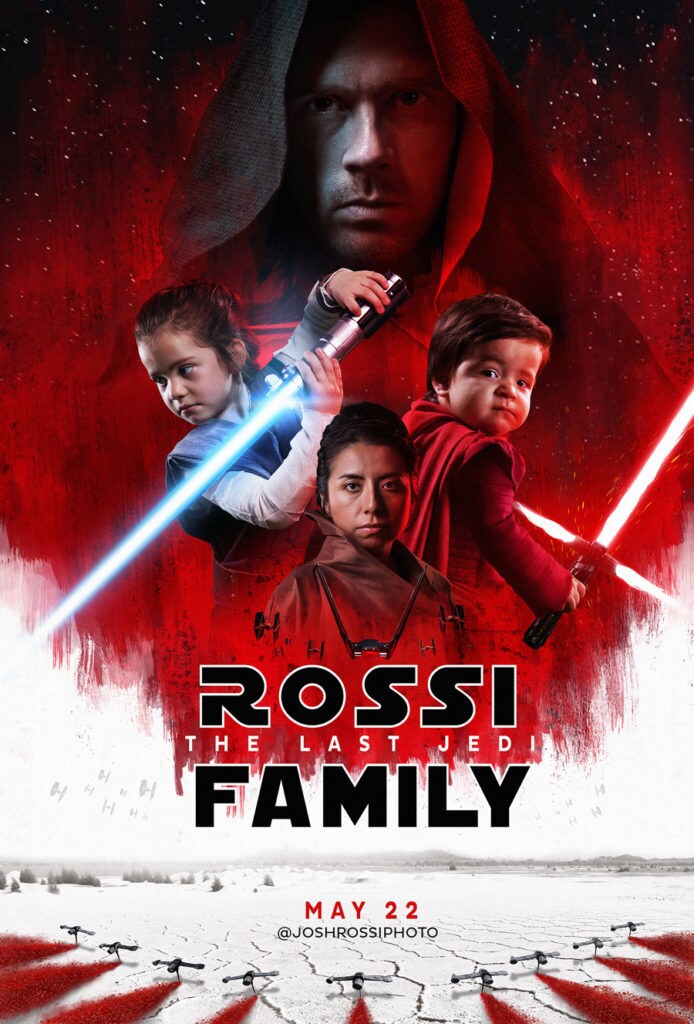 For two weeks after the family photo shoot, Rossi worked diligently to digitally alter the raw footage and turn his family into a perfect homage to Episode VIII, with his children in the starring roles.
The Salt Lake City father and commercial photographer sat down with StarWars.com to offer an exclusive first look at his finished The Last Jedi photos, and to talk about building X-wing fighters in his parents' garage, learning how to illustrate the visions in his mind, and casting his daughter and other brave children in the most heroic light.
More powerful than you can possibly imagine
It all started with Wonder Woman, when Rossi made gifted his daughter a custom costume and a photo shoot that showed her ready for battle. Soon after, he turned her in Belle from Beauty and the Beast for a special father-daughter Valentine's Day shoot and enlisted some brave kids battling cancer and other life-threatening conditions to become the Justice League.

For Rossi, it was important to give the children who participated a reminder of their resilience with a portrait that celebrated their strength and got them out of their hospital beds, if only for a short time.
Becoming Rey
For his latest project, Rossi's Star Wars-inspired series is all about family. "I always thought, 'How can I make an impact with my art?' And I think just by showing our family and my daughter and the things you can do together, it's inspired a lot of people."
In other words, please do try this at home.
For Rossi's homage to Rian Johnson's upcoming installment in the Star Wars saga, he cast his wife Roxana as the formidable General Leia, and himself as exiled Jedi Master Luke. "And then obviously Nellee was going to be Rey because she's the most powerful, kick-butt of them all. It fits perfectly...And then, sadly, we had to put Josh Jr. as Kylo."
Rossi laughs off any implications that the casting choice might put him in danger, as young Kylo Ren's dad. "I made my kid Kylo!" he says. "But when he grows up he'll probably turn into a nice guy."