Stage host Amy Ratcliffe shares her experiences prepping for panels and staying on top of a demanding event schedule.
To be in a room with thousands of Star Wars fans is to connect to a living spark, a spark so strong that it would fuel millions of lights if it could be captured and turned into energy. And to be in that same room when Star Wars news drops? It's like being part of an elated wave. The resulting rush will do more to get you through the day than any amount of caffeine. That experience is what it's like to attend panels and interviews at Star Wars Celebration, and to host a stage is that experience times one hundred.
I'm honored to host the Behind-the-Scenes stage, first at Star Wars Celebration Europe, then at Celebration Orlando, and soon at Celebration Chicago.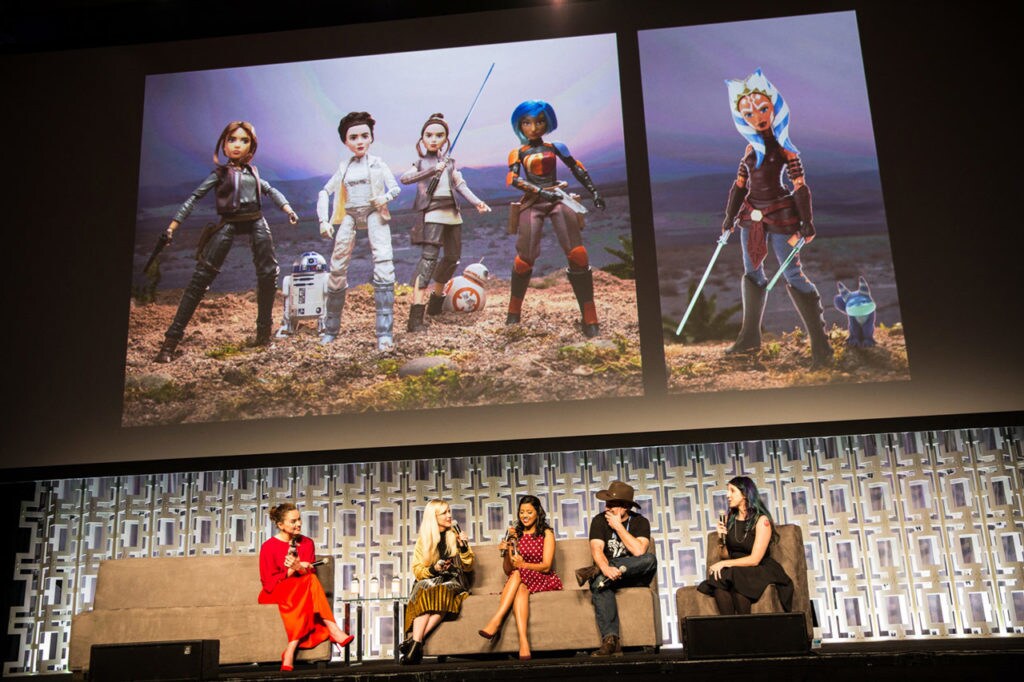 But what's it really like to host a stage at Celebration? Challenging. Thrilling. Nerve-wracking. Those are a few words that spring immediately into my mind. My stage fright never goes away, not really. But being surrounded by Star Wars fans emanating excitement for whatever panel they're at the stage to see makes my anxiety soften, and even if I'm on stage hosting a panel, I feel like I'm in the crowd taking it all in -- kind of like a weird, out-of-body experience.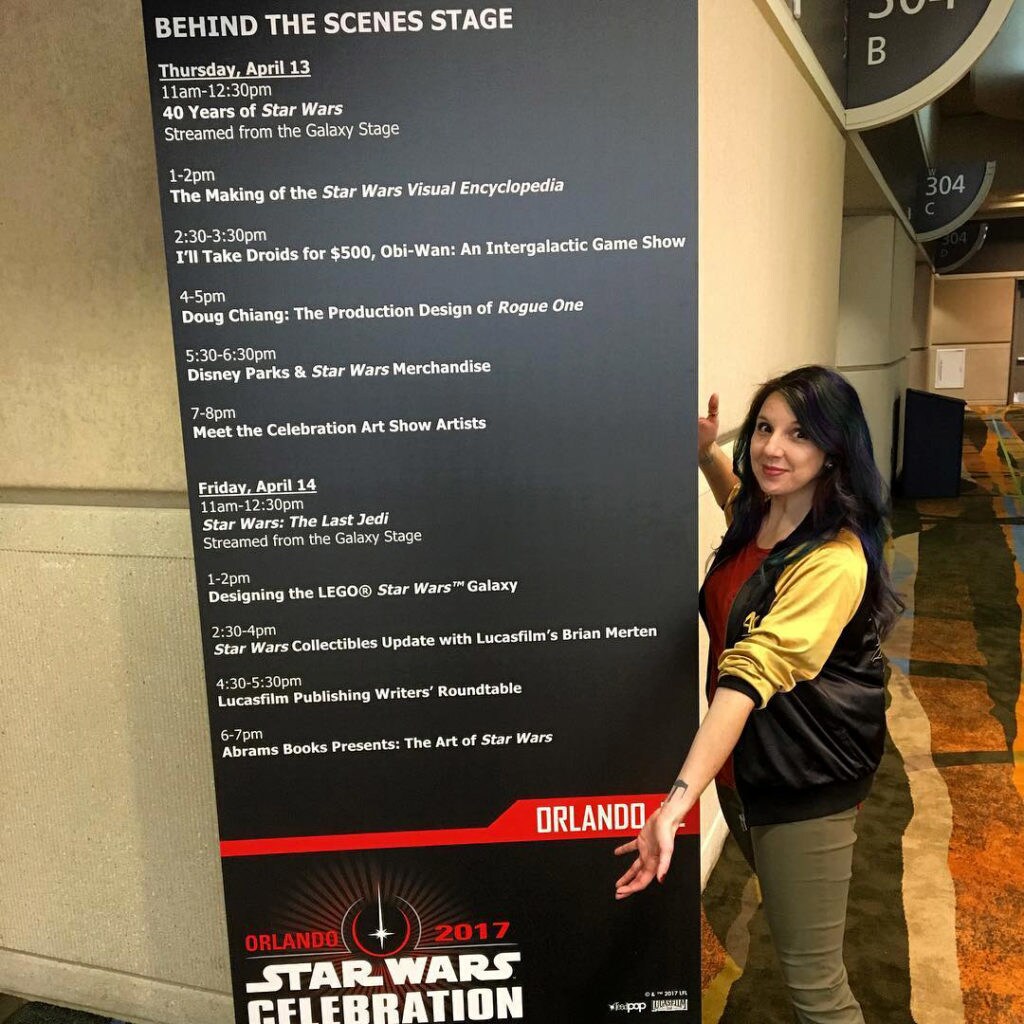 Preparation starts months ahead of the convention and continues through the last day of Celebration. Artists, authors, talent, and licensees are among the stellar guests who stop by the Behind-the-Scenes stage. Everyone from Lucasfilm Vice President and Executive Creative Director Doug Chiang (no pressure, right?) to Hasbro designers come to the stage to share a look -- you guessed it -- behind the scenes at what they do.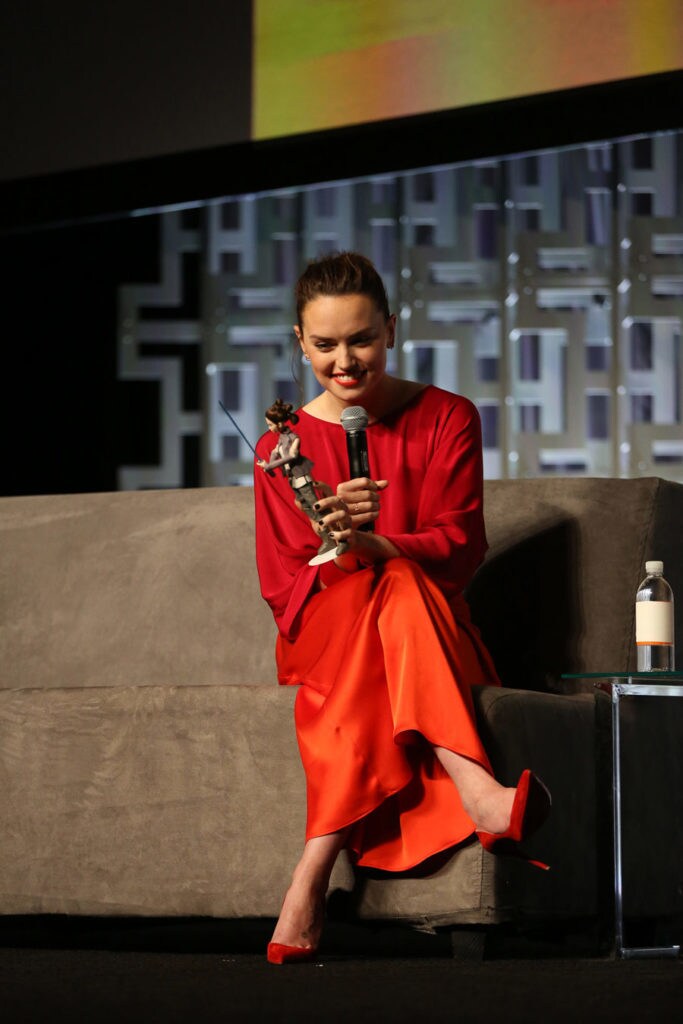 When I learn which panels will be on the Behind-the-Scenes stage, I get in touch with representatives for every panel to see how I can best assist them. ReedPOP staff and the Behind-the-Scenes stage crew also make contact to ask about technical needs -- e.g. how many chairs are required, what sort of audio equipment should be available. I talk to panelists about their goals, what sort of material they'll be presenting, and timing. If I'm hosting the panel, I write questions for all of us to review and double check how to pronounce panelists' names. I use a simple but useful spreadsheet (I really love spreadsheets and checklists) to track where I am with each panel and to compile contact information in one place; this document is a lifesaver during the event. Then, once Celebration is just around the corner, I urge/nag everyone with a panel to schedule a rehearsal time to make sure presentations look and play as they should.
Celebration arrives faster than I think it will, and the event is a whirlwind. I visit the stage area the night before the convention begins and before I know it, it's time for the closing ceremonies. I get an early start each day to be present for any rehearsals happening before the first scheduled panel on the Behind-the-Scenes stage. If I have time, I make a run to the exhibit hall to look at fan-made props and photo spots, but otherwise, I enjoy coffee and prepare for the day ahead.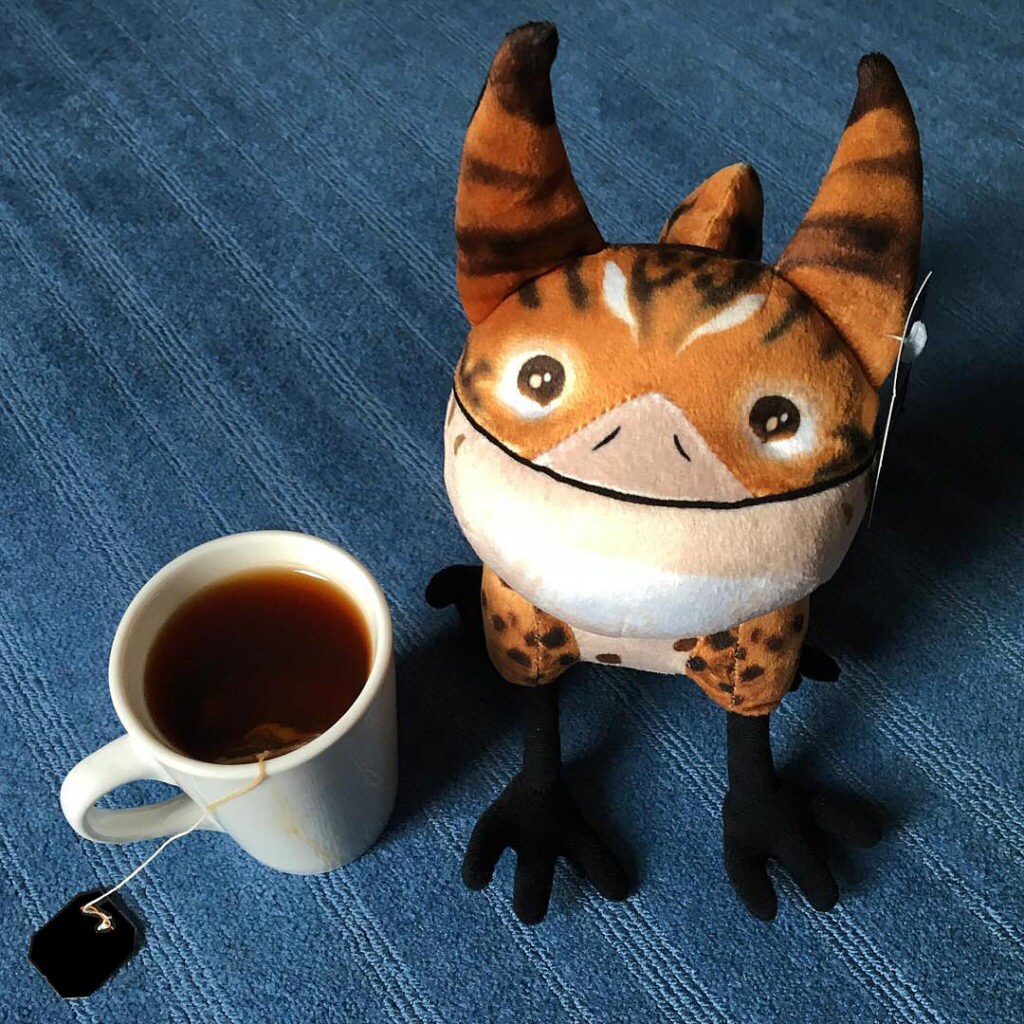 I host many of the panels on the Behind-the-Scenes stage, but not all of them, so I take breaks when I can and sip hot water with lemon (my voice wouldn't make it for more than two days without it). I talk with authors, toy designers, artists participating in the Art Show, voice actors, creators -- even if it's many hours of work, it's a joy and a privilege as a fan to get to spend my days at Celebration talking with people working in the galaxy far, far away. I try to be fully present for every moment, whether I'm talking to panelists on stage, hanging with the awesome Behind-the-Scenes stage crew, or saying hello to friends and my extended Star Wars family. I wouldn't trade it for anything.
Star Wars Celebration Chicago is coming to McCormick Place from April 11-15, 2019.
Amy Ratcliffe is obsessed with Star Wars, Disneyland food, and coffee. She's the author of Star Wars: Women of the Galaxy and a co-host of the podcast Lattes with Leia. Follow her on Twitter at @amy_geek.