A recipe loved on at least 12 systems.
It's the spookiest time of year, so you must be cautious. Or you could find yourself in an argument with wanted men, in a wretched hive of scum and villainy.
Mess with the wrong people and you could end up with a severed arm, a fate which happens all too often in the Star Wars universe. Make the best out of a bad situation with a scary but scrumptious dessert.
These Ponda Baba severed arm pops are filled with a delightful pumpkin spice mousse, topped with hairy Aqualish chocolate fingers, for good measure. Make your way to the bottom of the pop and you'll find a surprise -- a bloody, sweet, strawberry base -- right where Obi-Wan's lightsaber made a clean cut.
The next time you find yourself in Chalmun's cantina, you just watch yourself. This dessert is the best you'll find in 12 systems.
Ponda Baba Severed Arm Push Pops
You'll need:
6 push pop containers
¼ cup strawberry jam
Chocolate curls
Chocolate hand ingredients:
5 ounces white chocolate
Dark green food gel dye
Pumpkin mousse ingredients:
1 (8 ounce) container mascarpone cheese
1 cup powdered sugar
3 tablespoons pumpkin puree
2 tablespoons whole milk
1/2 teaspoon vanilla
1/4 teaspoon cinnamon
1/8 teaspoon cloves
1/8 teaspoon nutmeg
Pinch of salt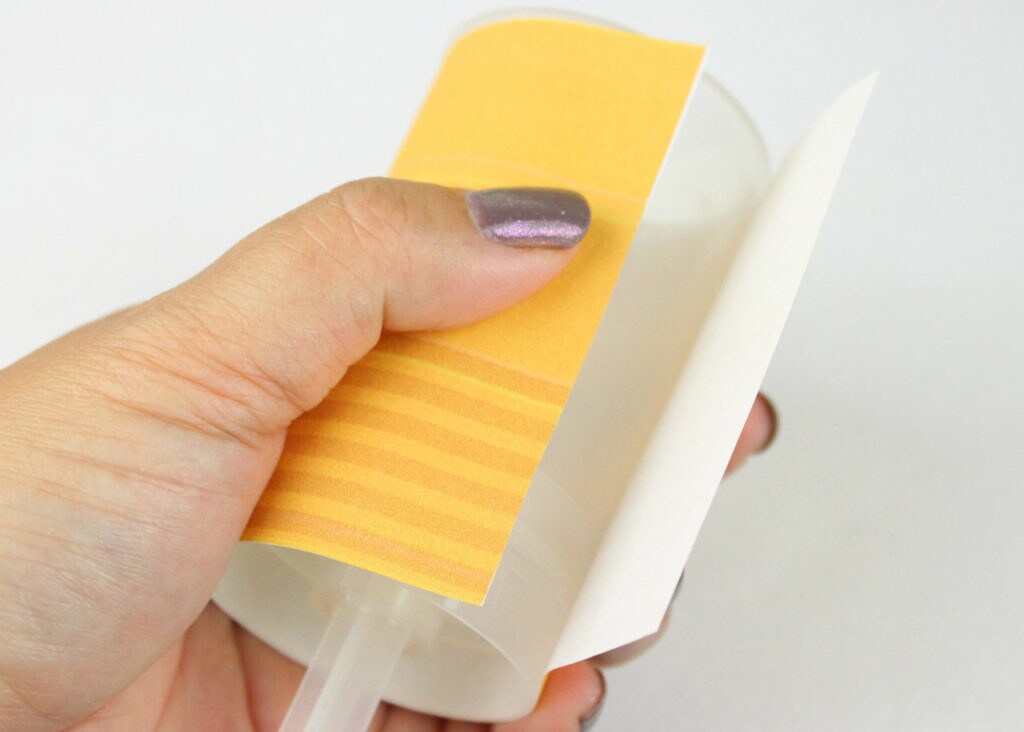 Wrap the push pop container with the paper templates. Set aside.
Prep a quarter sheet pan with parchment paper.
Melt the chocolate in a heatproof bowl in the microwave at 15 second intervals until melted. Add one drop of the dark green food gel dye and stir until smooth. Pour into a piping bag fit with a #10 tip.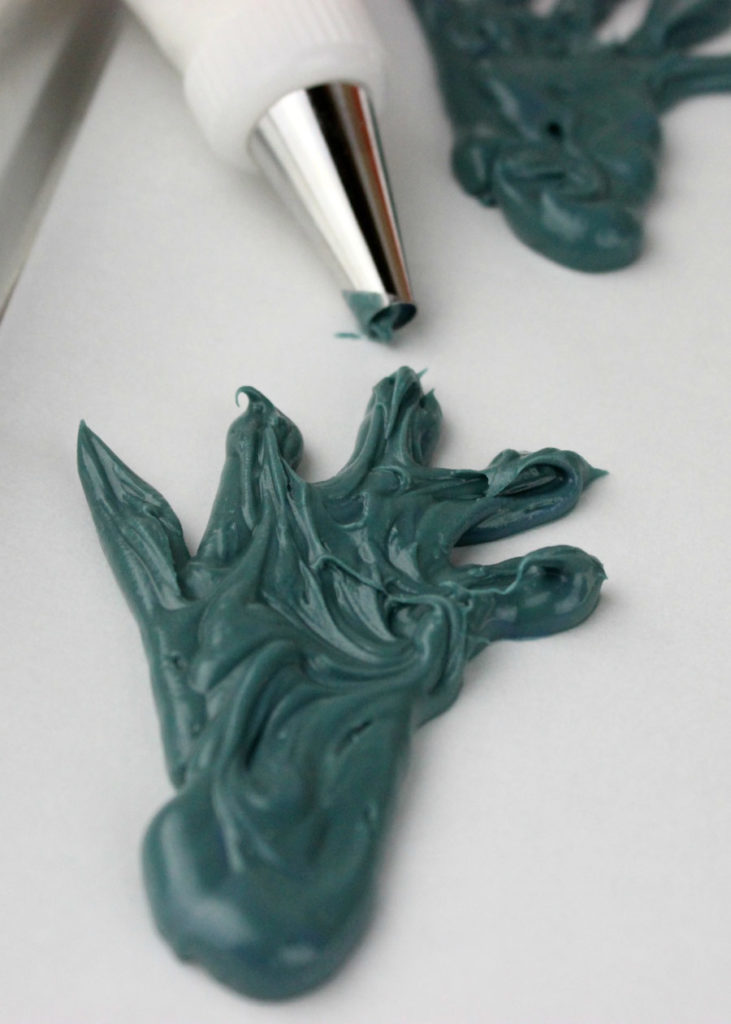 Pipe out Ponda Baba hands, approximately 2-1/2-inches long. Place the pan into the freezer.
In the bowl of an electric mixer fit with the whip attachment, add the mascarpone cheese, powdered sugar, pumpkin puree, milk, vanilla, cinnamon, cloves, nutmeg and salt. Whip until combined and soft peaks form.