A new trailer for Star Wars: The Force Awakens debuts during Monday Night Football plus more news from around the Internet!
Galaxy Wire is a selection of the StarWars.com team's favorite activity relating to Jedi, Sith, and the power of the Force on the Internet. This week, we'll be talking all about Star Wars: The Force Awakens, because, well, that's what everyone else is doing right now.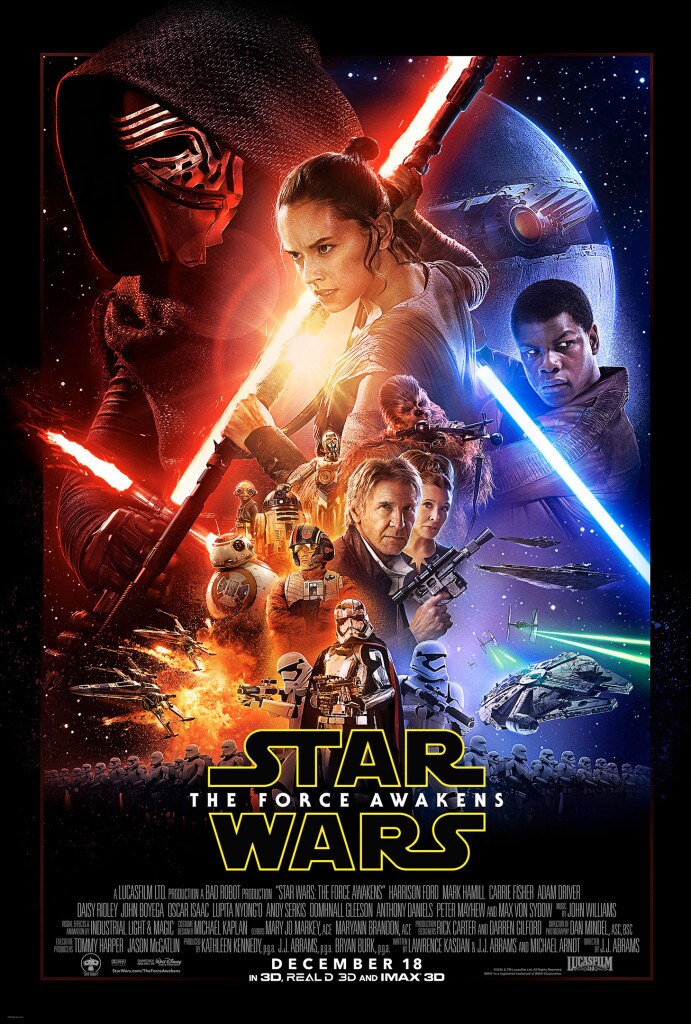 Star Wars: The Force Awakens poster unveiled
The official Star Wars: The Force Awakens theatrical poster was released this week, inspiring discussion and analysis across the Internet. (And as The AV Club notices, Ponda Baba is conspicuously absent.) From the juxtaposition of light and dark to new reveals -- check out the giant orb in the background -- it feels mysterious and fun and 100 percent Star Wars. We may be biased, but we love it.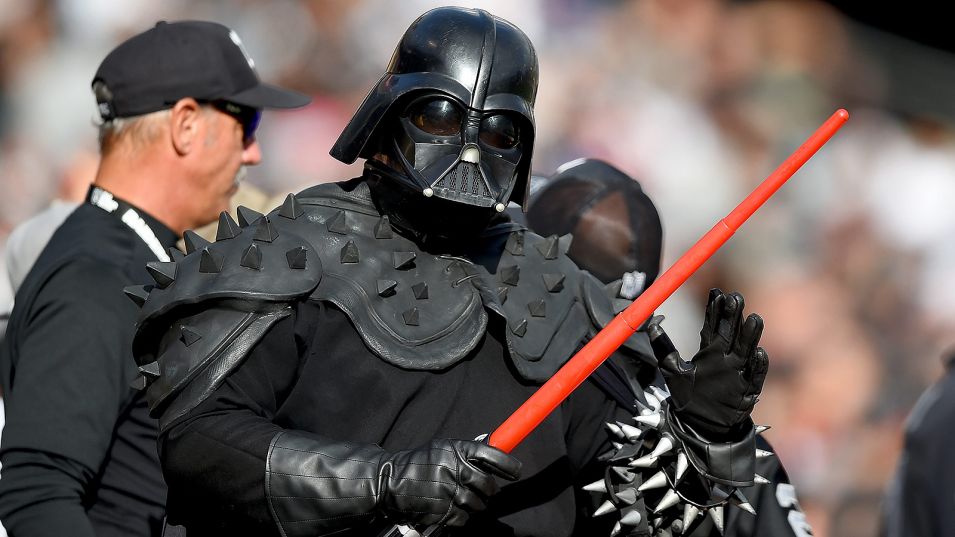 Star Wars crashes Monday's biggest football party
ESPN's Monday Night Football game between the Giants and the Eagles had it all. Seven turnovers. Twenty-one penalties. A pick-six. Then there was an awesome halftime show.
For two minutes and 35 seconds, Star Wars and sports fans gathered in front of their TV screens to watch the latest trailer for Star Wars: The Force Awakens. Less than a minute after it ended the trailer became available on YouTube. Three minutes after that Star Wars became the top tending topic throughout all of social media. Four hours later the trailer had nearly two million views.
The Eagles won the game and moved into a tie for first place in the NFC East, but the highlight of the night for us was Finn's epic lightsaber standoff with Kylo Ren.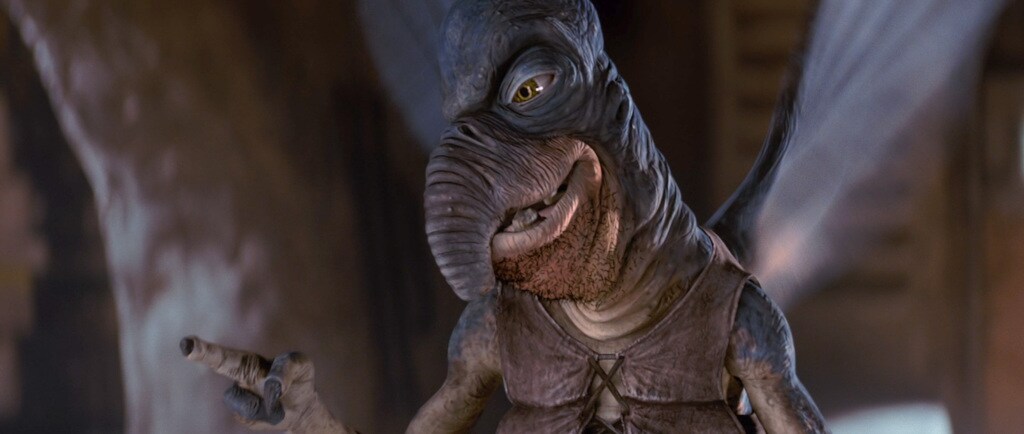 Star Wars: The Force Awakens tickets available on eBay
Well, that was quick. Wired reports that Star Wars: The Force Awakens tickets are already up for sale on eBay. Some are going as high as $100 per ticket, or $400 for a set of four. This may seem overpriced, but at least you get free shipping.
Watto probably would have charged $750, and he doesn't accept credit cards or paypal. Only money.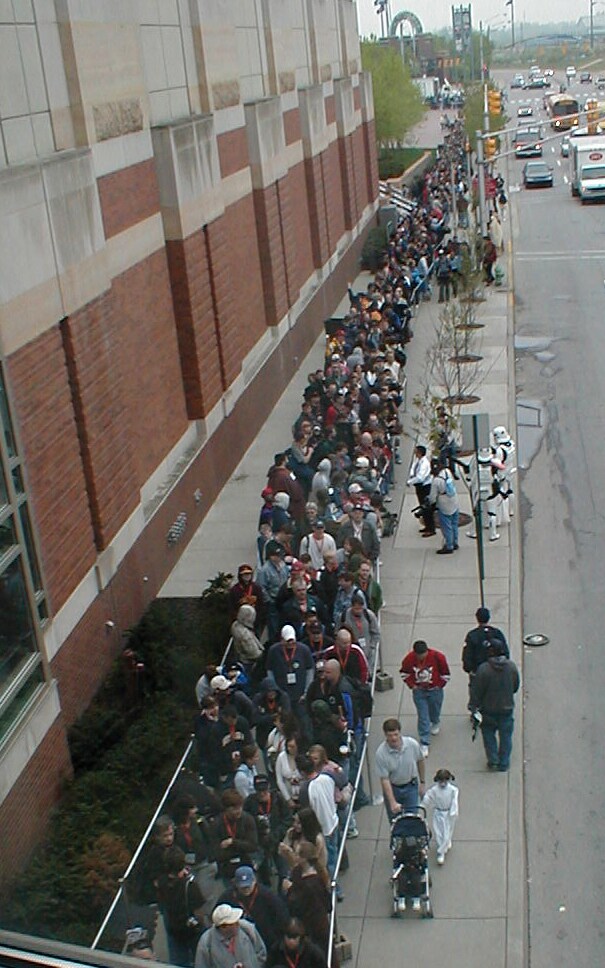 Star Wars: The Force Awakens tickets go on sale, movie websites promptly crash
There was a rush to the keyboards as presale tickets for The Force Awakens went on sale Monday evening. Movie-goers frantically pushed, clicked, and refreshed their way to the front of queues, hoping to get the best seats for opening night. Fandango, AMC, The Alamo Drafthouse, and other ticketing websites experienced several glitches and temporary outages as a result of the heavy traffic.
This is what a big line looks like these days. No bickering. No disputes. Just a 404 prompt and a lot of crying.
What Star Wars news are you most excited about? Let us know in the comments below!
StarWars.com. All Star Wars, all the time