See photos and hear the story of an incredible -- and beautiful -- Star Wars collection.
Barrie Ho has been a fan of Star Wars most of his life. He saw A New Hope in theaters in 1977, and the Star Wars universe has inspired Ho ever since, indirectly pulling him into a career of creativity. Ho studied architecture at the Universe of Hong Kong and is now an award-winning architect with his own firm -- and he uses a portion of the space in his practice to showcase his love and gratitude towards Star Wars.
Mr. Ho has an extensive collection of Star Wars memorabilia. He has created a space he calls TATOOINE to display his models and figures and to share them with others. I talked with him about how he's built his collection, what went into the design of TATOOINE, and what made him want to put it on display.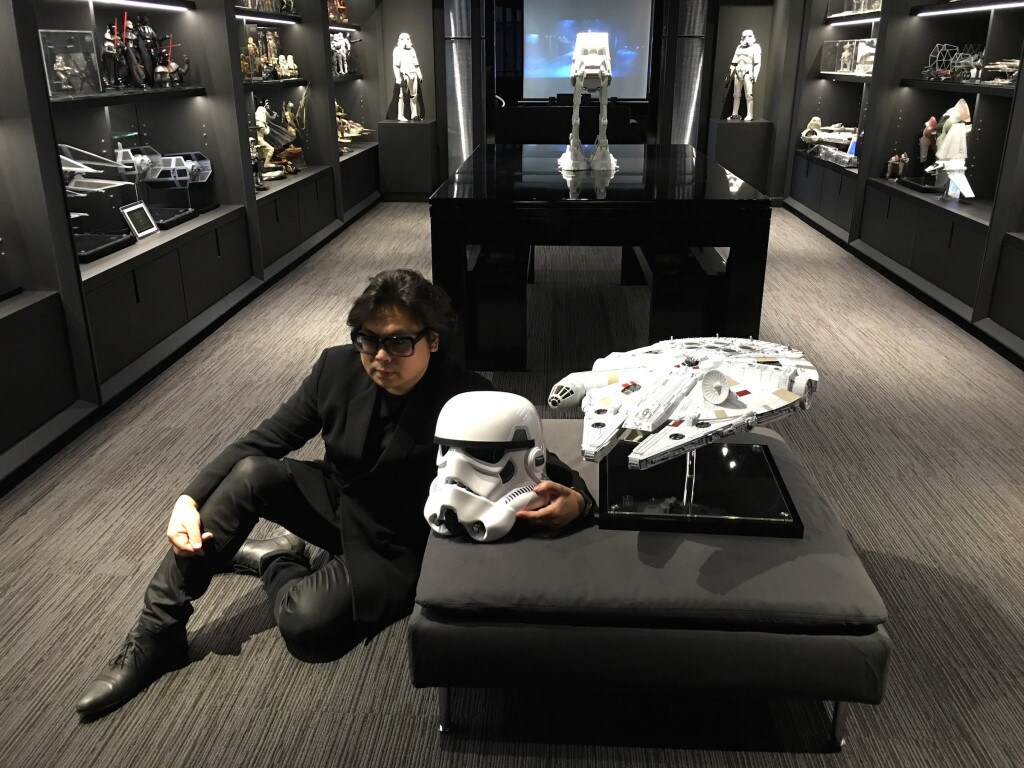 StarWars.com: When did you begin your Star Wars collection, and what was the first item you acquired?
Barrie Ho: I started buying and collecting Star Wars action figures 38 years when Episode IV was first released. The first item was a set of 3.75-inch action figures of a stormtrooper, Luke Skywalker, Princess Leia, Darth Vader, C-3PO, and R2-D2, which was a golden combination! The collections at that time were difficult to purchase as most American toy brands were rare in Hong Kong, whilst occasionally some action figures were manufactured in nearby regions around Hong Kong. Of course, my childhood financial situation did not allow me to collect much until around 25 years ago. With the aid of the Internet in the past decades, the [purchase] of vintage collections, and online bidding for popular action figures and spaceships make my collections much easier [to grow].
StarWars.com: About how many pieces do you have in your collection?
Barrie Ho: Today, TATOOINE [displays] more than 600 Star Wars collectible items from all over the world -- from Tokyo, Osaka, Seoul, Busan, Singapore, Taipei, Kuala Lumpur, Hong Kong, Milano, Stockholm, Copenhagen, Oslo, London, and the USA. It includes large scale spaceships and crafts, collectible action figures in 3.75-inch, 6-inch, 12-inch, and 31-inch scales, as well as diorama sets.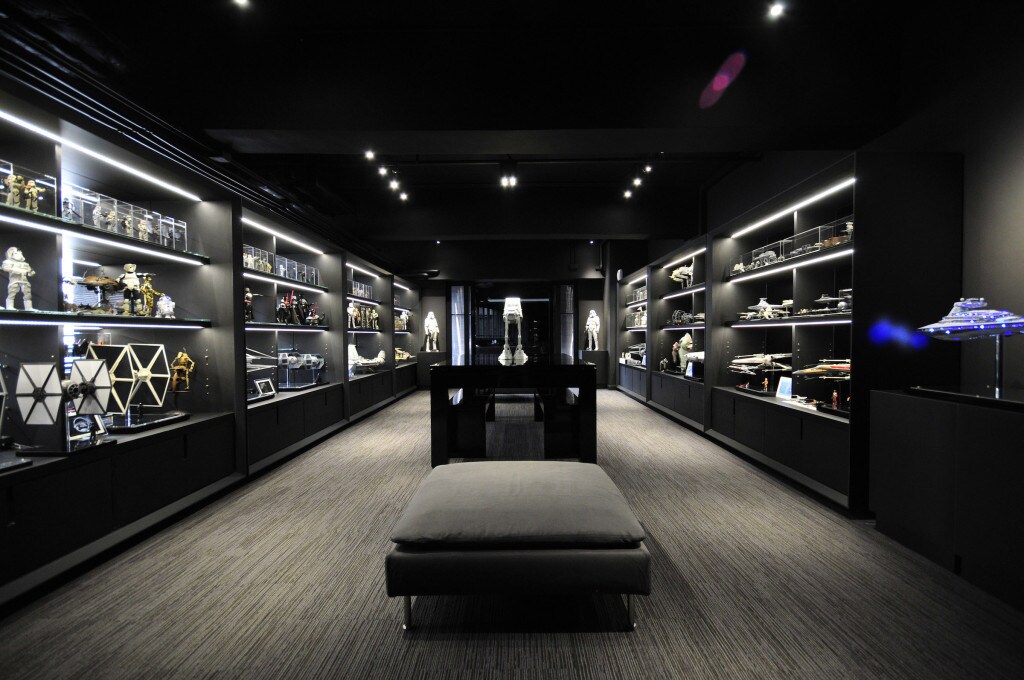 StarWars.com: Do you focus your collection on certain types of items? How do you decide whether to add something?
Barrie Ho: From my profession, an architectural point of view, I prefer scaled down models as they reveal more elegant detailing and sophistication. All the while I've been very selective on my collections based on the aesthetics and the appreciation of beauty, the simplicity, the popularity, as well as the essence and the role in the movie.
TATOOINE items reveal, significantly, the deep influences [of Star Wars] on myself, not only from the movie's creativity and originality in science fiction, but also...the aesthetic development of black, military grey, and white, which are in my architectural works. The Force described in the movie implicitly [places] Eastern mythology in contrast to the imaginative scientific technologies, [which] simultaneously affects my approach to socio-cultural works in architecture.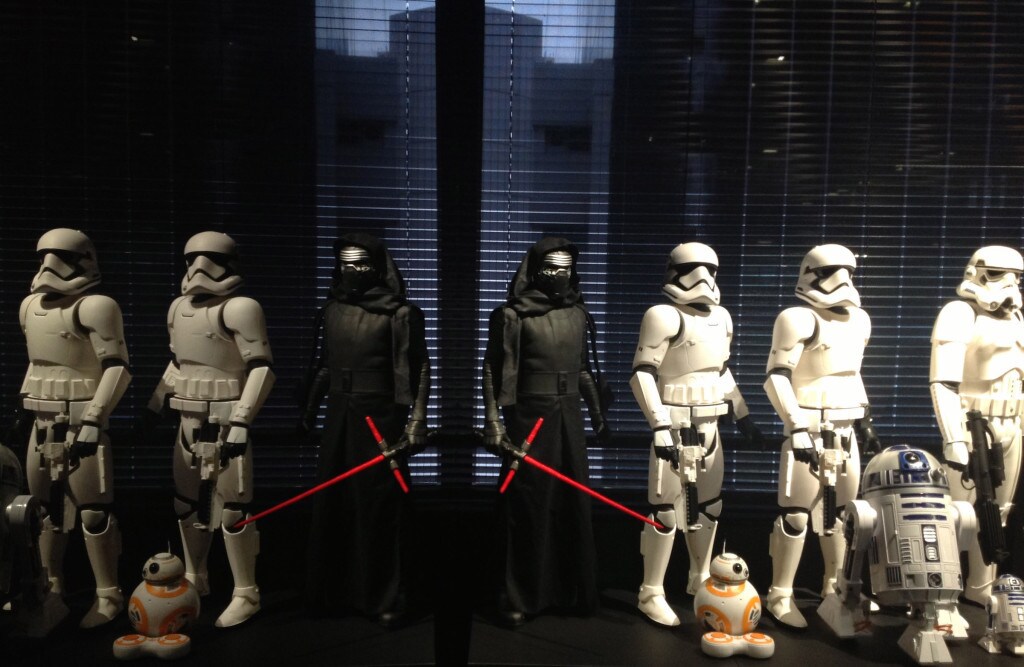 StarWars.com: How long did it take you to build the display space and how big is it?
Barrie Ho: TATOOINE occupies an area of 2,000 square feet plus. I've been working on it for 25 years, [from] when I was still a younger kid, with a hope to establish a space and place for a Star Wars collection. TATOOINE is designed in a museum-like environment with LED lighting and tailor-made audio-visual equipment. Custom display shelves with LED lighting and stands are purposely built to display action figures and spaceships, and centerpieces are purposely displayed in the middle zone with museum lighting.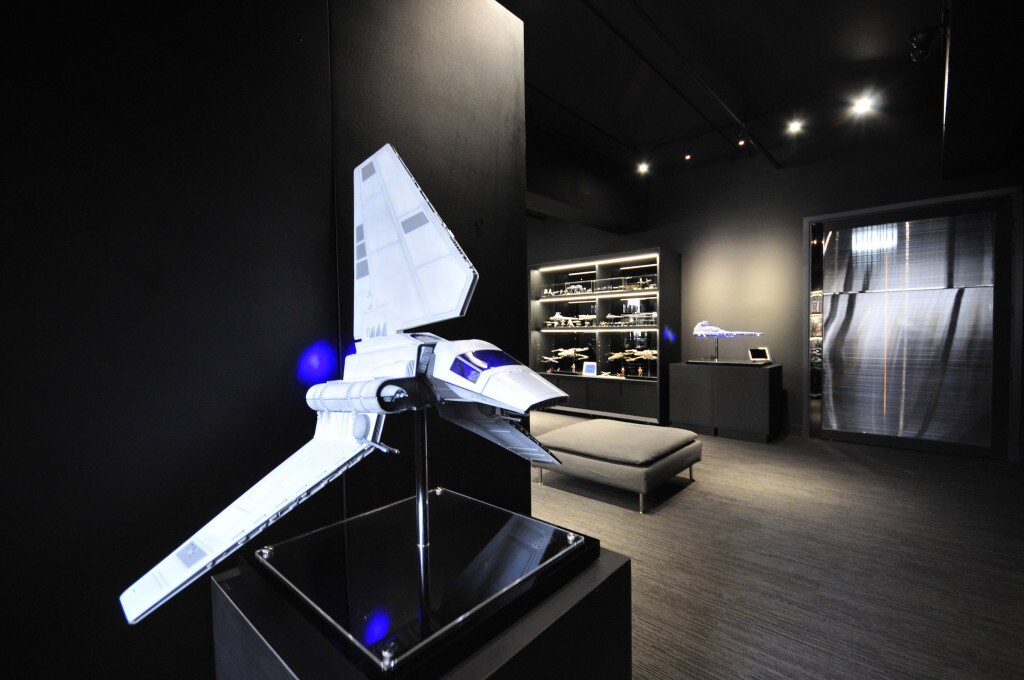 StarWars.com: What made you want to display your collection and open it up to the public?
Barrie Ho: Almost all my favorite collections are displayed in TATOOINE. TATOOINE is situated in the 9th Floor of Genesis, the...industrial building designed by myself, Barrie Ho Architecture Interiors Ltd. I am proud to be one of Hong Kong's biggest Star Wars...collectors, and every inch of TATOOINE has been organized to spread that enthusiasm.
TATOOINE is not created for any commercial activities, but is a space and place for visitors to explore and to understand the force of creativity and originality and is also a place and forum to share the Star Wars philosophy.
The TATOOINE club is not open on a daily basis but by appointment only. So far they've hosted newspapers and even the United States Consul General Clifford A. Hart. You can see more photos and learn more about the collection at Facebook.
Amy Ratcliffe is a writer obsessed with Star Wars, Disney, and coffee. Follow her on Twitter at @amy_geek.