Read an exclusive excerpt of an interview with Star Wars: The Clone Wars' Chosen One.
Matt Lanter achieved Star Wars immortality with his portrayal of Anakin Skywalker in Star Wars: The Clone Wars, the animated series that delved further into the Jedi's heroic years. But his Star Wars story didn't end there, as Lanter surprised fans with a memorable live-action cameo in The Mandalorian, playing a New Republic soldier aboard a prison ship. In Star Wars Insider #201, Lanter talks to Bryan Cairns about his journey as Skywalker and beyond in a galaxy far, far away; check out StarWars.com's exclusive excerpt of the interview below and look for the magazine in stores and digital this week!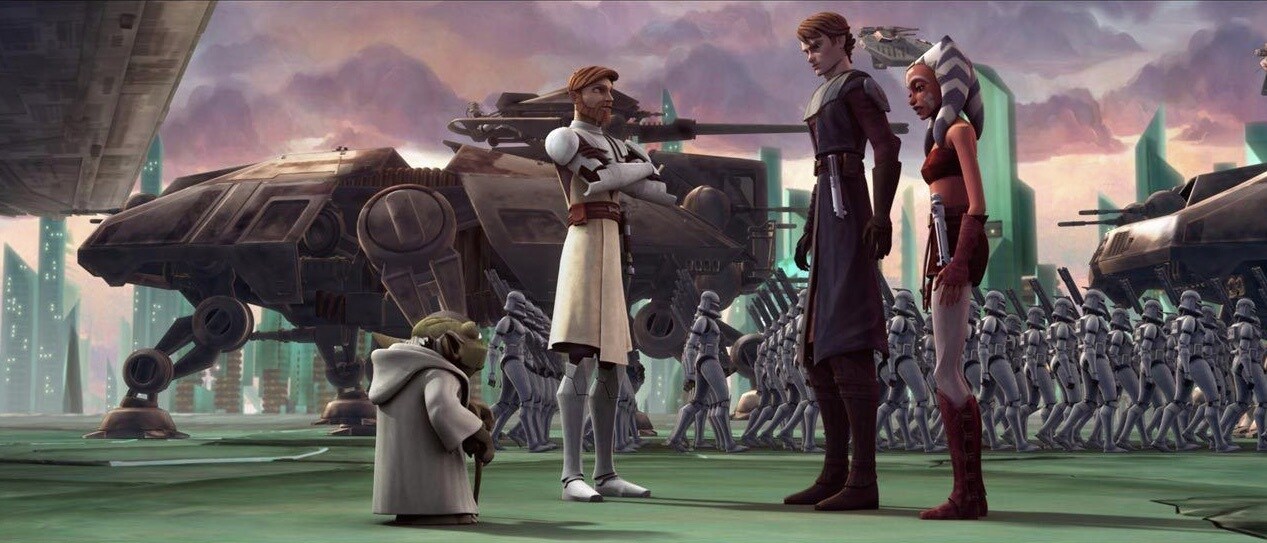 Matt Lanter: The Animated Anakin
"I actually had no idea I was auditioning for Anakin Skywalker," says Matt Lanter of landing one of the lead roles in Lucasfilm's animated series Star Wars: The Clones Wars (2008-2014, 2020). "They told me the role I was reading for was a character named 'Deak Starkiller.' I did a quick online search but there wasn't much out there, so I really had no idea. I remember Dave Filoni suggesting I give them my best combination of Luke Skywalker and Han Solo, and that's what got me the job. Obviously, there's a lot of Solo swagger in the Clone Wars Anakin, a lot more than Anakin in the films."
The show debuted as a feature-length movie in theaters in 2008, and ran for six seasons from 2008 to 2014, with a seventh and final season arriving on Disney+ early in 2020. Lanter, who is now 37, marvels that his Star Wars adventure has lasted so long.
"When I booked that job, I had no idea what was about to happen for the next decade and more of my life, and counting," admits Lanter. "All these years later, I have so many fond memories of working on The Clone Wars. My castmates, the producers, and everybody at Lucasfilm, they're like family to me. I made lifelong friends from making that show.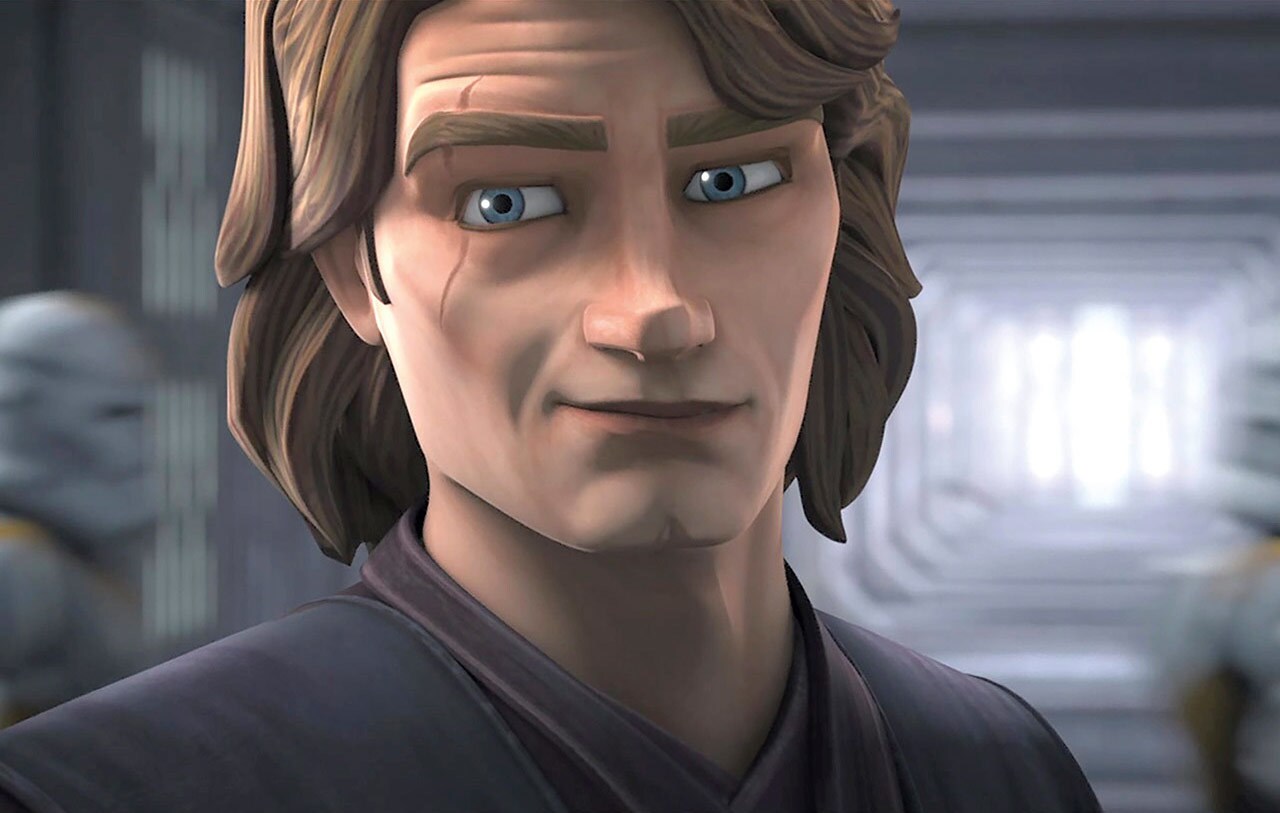 Acting the Part
"I think all voice actors do things differently," suggests Lanter. "Some will sit down in their chair. Personally, I always stand up. I like to move a little bit, but I wouldn't be dancing about or anything like that.You can't really move off mic too much, but occasionally both Ashley Eckstein (who played Ahsoka Tano in The Clone Wars) and I would grab a pencil if we had to be swinging a lightsaber around, in order to give our bodies some motion. You can hear that movement come through in your voice."
One such physical moment in the opening arc of Season Seven saw Anakin's darker side brought to the fore.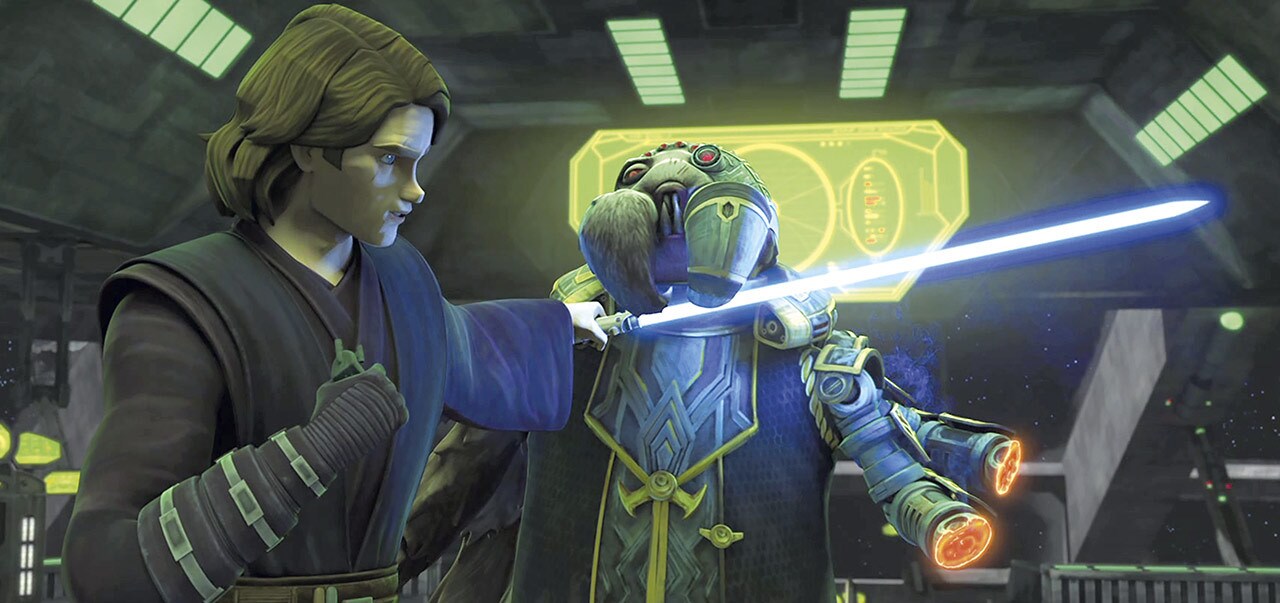 "I love those first few episodes with the Bad Batch," Lanter says. "I thought they were so unique and interesting, and so cool. And there was a great moment for Anakin, where we saw him get really angry at Admiral Trench, and then put his lightsaber through Trench's chest. I know that fans love those foreshadowing Vader moments, and so do I, because it offers that connectivity to Darth Vader and shows Anakin's dangerous lack of self-control. Dave Filoni and I were always very specific about those moments, about how dark Anakin was going to get."
Read the rest of Matt Lanter's interview in Star Wars Insider #201, and subscribe to Star Wars Insider now for more of the latest news, in-depth articles, and exclusive interviews in every issue!