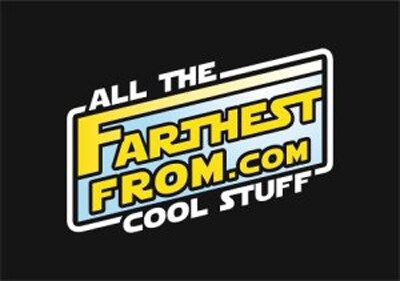 "If there's a bright center to the universe you're on the planet that it's farthest from."
Any Star Wars fan worth his or her salt knows that Luke Skywalker was talking about his adopted home world of Tatooine, but last month, Farthest From -- a retro Star Wars toy show -- was right here on planet earth in the UK, in the middle of the New Forest and a small village called Fordingbridge.
For the past three years, event organizer Dave Tree (you may know him as the brains behind Celebration Europe's massively popular 2007 Palitoy Archive exhibit, a display so incredible it reduced Dengar himself, Simon Pegg, to nostalgic tears of joy) has held events in the town. First he hosted two Fordingbridge Film and TV Festivals, the first of which saw original trilogy and Indiana Jones producer Robert Watts present the UK's only showing that year of Raiders of the Lost Ark and then bringing Farthest From to the Town Hall in September and now December of 2012.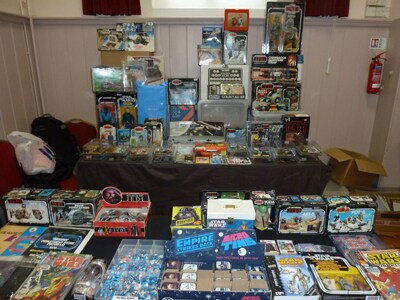 But why is Farthest From worthy of mention on this here blog? Because in the few months since we learned that there would be a torrent of new Star Wars films, Farthest From has celebrated toys and collectibles of the vintage era, pitched at both knowledgeable collectors of many years as well as newcomers to the collecting hobby and all manner of fans in between with no discrimination.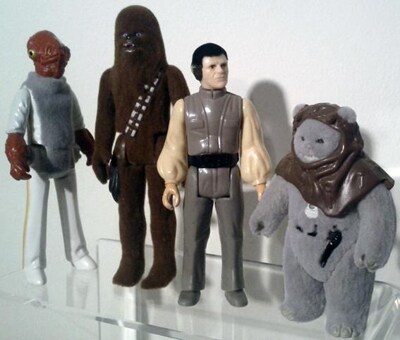 Last month's event was also notable for the special guest appearance of two of the biggest names in Star Wars collecting. Duncan Jenkins and Gus Lopez made a rare appearance in the UK to conduct a talk at the event on their three books: Gus and Duncan's Comprehensive Guide to Star Wars Collectibles, Gus and Duncan's Guide to Star Wars Prototypes, and their latest book Gus and Duncan's Guide to Star Wars Cast and Crew Items. Gus and Duncan have been an integral part of all Star Wars Celebrations going right back to Denver, Colorado, and the original Celebration back in 1999 -- and will be attending Celebration Europe II in July, 2013.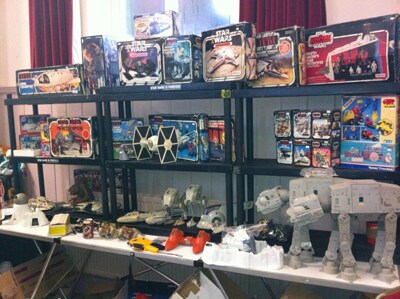 So, while we all hanker after the big events and huge halls of annual Celebrations, Star Wars Weekends, Comic Cons and the like, it's always worth remembering that the lifeblood of Star Wars runs strong in the smaller venues with events like Farthest From. Here's to many more.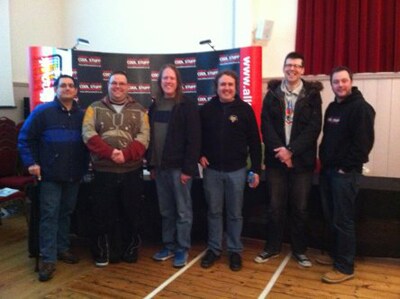 James Burns and Mark Newbold own/run the largest English speaking Star Wars fan site in Europe, Jedi News, and are also both regular contributors to Star Wars Insider. Listen to James as part of the monthly Curto Burns Collectors Cast, discussing all the latest Star Wars collecting news with co-host Dan Curto and featuring fellow StarWars.com blogger Steve Sansweet.