Lucasfilm's Doug Chiang and artist Jason Palmer discuss their ultimate tribute to a galaxy far, far away.
Artist Jason Palmer was 13 in 1977 -- a significant age in a significant year. "Is there a better age to be when Star Wars comes out?" he says, laughing, to StarWars.com. "No." His family couldn't afford the toys, but Palmer read Marvel's Star Wars comics, and found that the galaxy far, far away sparked something inside him. "I was absolutely in love with Star Wars, and I drew it all the time," he says.
Fast forward a few years. Done with school and working a job he didn't want in his late teens, Palmer decided to make a go for it as an artist. He had no real training or any idea of how to pursue art as a career, but he did know one thing: the legendary movie poster artist Drew Struzan -- his favorite artist -- lived within driving distance. Palmer cold called Struzan, who invited him over without hesitation. "He became kind of my mentor," Palmer says.
Over the years, Palmer learned the art of poster illustration from a master. "My education is, basically, going to his house, showing him what I've done since the last time I saw him," Palmer says. "He would tell me where it was better, mostly how I was making the same mistakes in a new way, and I would ask him questions about what he was doing." Through Struzan, Palmer came to understand layout and emotion, particularly in more complex pieces. "Drew always taught me language," he says. "He was able to explain the whys to me."
All of this -- drawing Star Wars as a young teen, learning from Struzan -- has led to Palmer's current project: a massive mural, meant to capture the whole Star Wars saga, that will debut at Star Wars Celebration Chicago. You can see the original trilogy section below, exclusively on StarWars.com.
"The original idea came from [Lucasfilm President] Kathy Kennedy," Lucasfilm Vice President and Executive Creative Director Doug Chiang tells StarWars.com. "She asked if we could create a piece of art that would encapsulate the entire Star Wars saga, visually representing the complete stories of Star Wars through art. In thinking about how to fulfill Kathy's wish, the idea of creating a giant mural timeline was born." Chiang has served as art director on the project, ideating what it could and should be, and working closely with Palmer.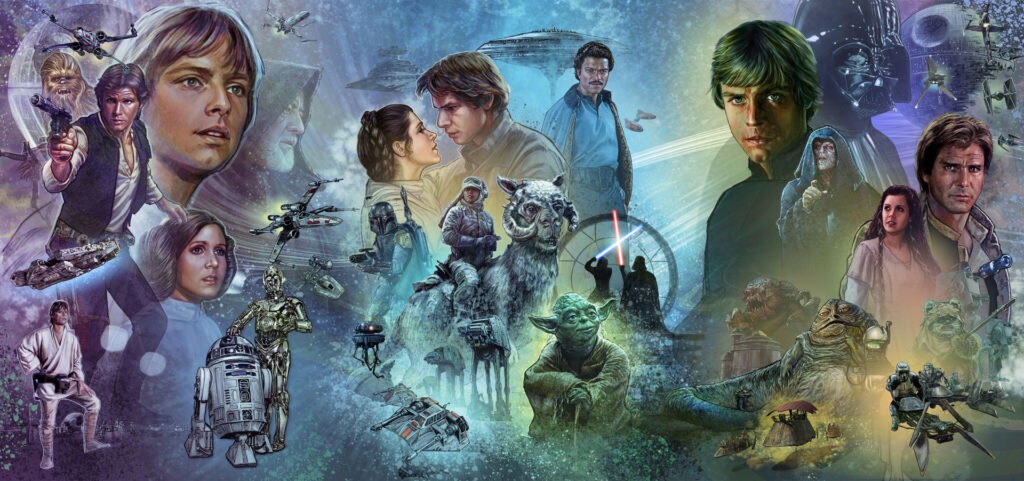 "I wanted the scale to be theatrical," Chiang says. "I felt it was important to make the mural as large as possible to mirror the cinematic experience. At 10-feet-tall and 88-feet-long, it'll be unlike anything we've done before." Once complete, the final mural will feature every Star Wars movie, including Episode IX, as well as the Star Wars: The Clone Wars and Star Wars Rebels animated series, with each entry given its own segment and equal footing; in other words, Star Wars: The Clone Wars will have the same real estate as Star Wars: A New Hope, illustrating Star Wars as one large story.
Chiang initially worked with Erik Tiemens of the Lucasfilm Art Department to design a preliminary composition; since there was so much to convey, he broke the mural down into three basic levels: an overall color timeline to show the emotional arcs of the films; key, iconic characters in large portraits; and major action moments. Then came perhaps the biggest hurdle: who was going to paint it?
"Originally, because of the scope of the work and tight schedule, I was going to contract several artists, each taking on a portion of the mural," Chiang says. "But after speaking with Jason and seeing his work, it became obvious that it would be ideal for him to do it all. My main concern was the schedule. We had only six weeks to complete the mural, which is a ridiculously short amount of time. Normally, a mural of this complexity and scope would take several months. But Jason stepped up and took on the challenge."
"You have to have an overall feel for it, and flow," Palmer says of his approach, and making sure all the disparate elements blend together. "Each thing will shine in its own way." He looked for patterns in Star Wars that could create a visual continuity: Circles are prominent, he found, from the Millennium Falcon to the twin suns of Tatooine to BB-8, as are triangles, in Star Destroyers and other craft. He looked for color feels, noting that Return of the Jedi strongly evokes green thanks to Luke's lightsaber and the Endor landscape. Coupled with Chiang's breakdown, this mindset led to a sense of motion, and the utilization of sweeping lines to guide the eye across the painting, evoking a mythic feel, and bursts of paint to add a dreamlike quality. "You have to make rules, think them through -- what do I want people to feel?" he says.
This also meant balancing the figures in each section, from size to aesthetic -- including those from animation. To bring animated characters from The Clone Wars and Star Wars Rebels to life in this realistic style, Palmer turned to a surprising reference point: cosplayers. "It's just easier if you have someone with a perfect costume posing for you," he says.
In just a few weeks, the finished art will make its debut. "I'm thrilled for fans to see the mural," says Chiang. "This mural is unique. For the first time, fans will be able to enjoy seeing the complete story of Star Wars in a continuous timeline. I can't wait."
Painting digitally, Palmer bought new hard drives and has maxed out his RAM working on the mural. It's a long way -- yet also kind of not -- from filling the margins of his junior-high notebooks with Star Wars drawings. "I get to show it all, which is awesome," he says. "And I feel like I've been preparing for it my whole career. Maybe since 1977."
Get a sneak peek at Amazon-exclusive products based on the mural below:
Buffalo Games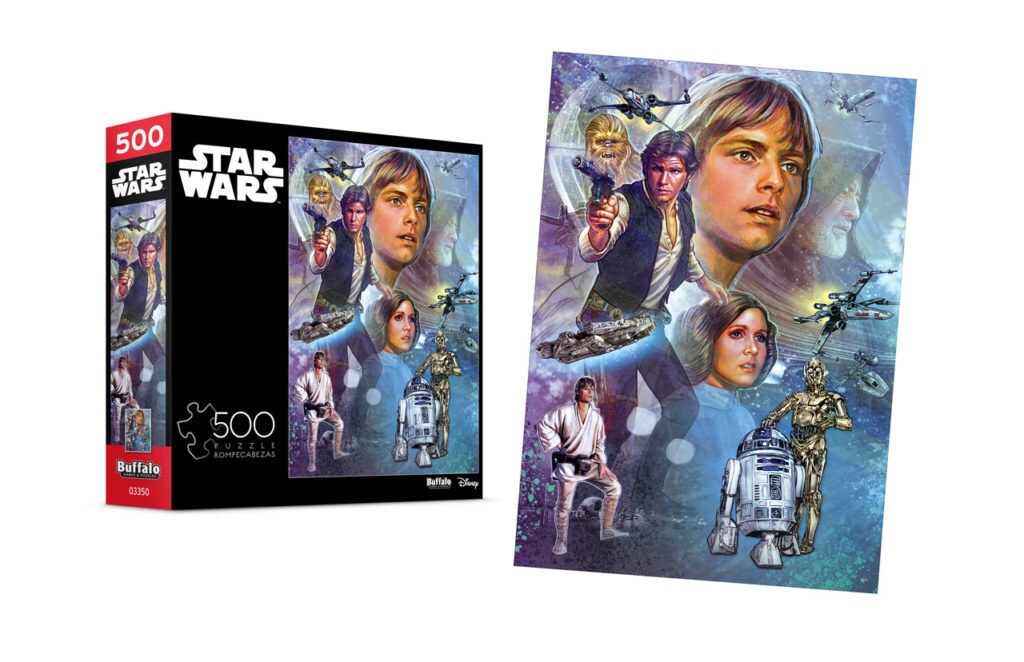 Puzzle available for pre-order.
Northwest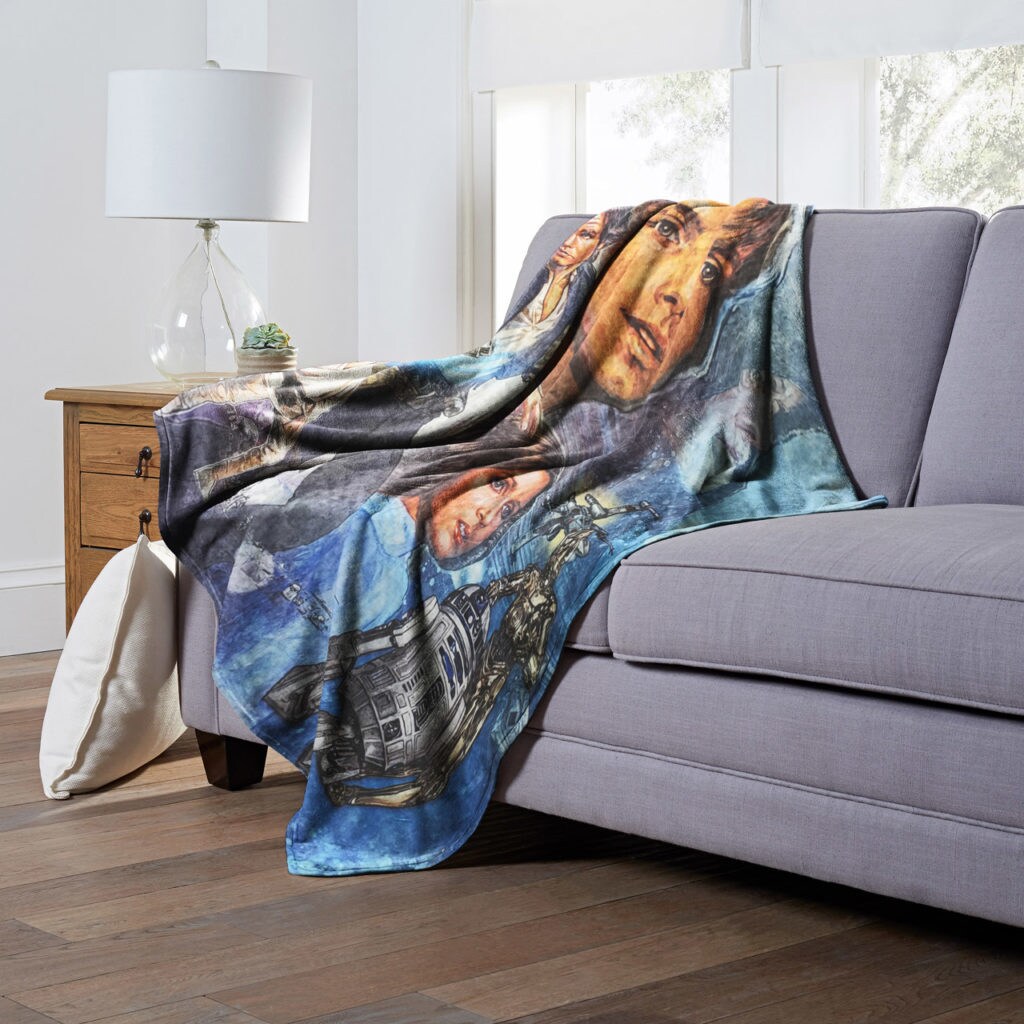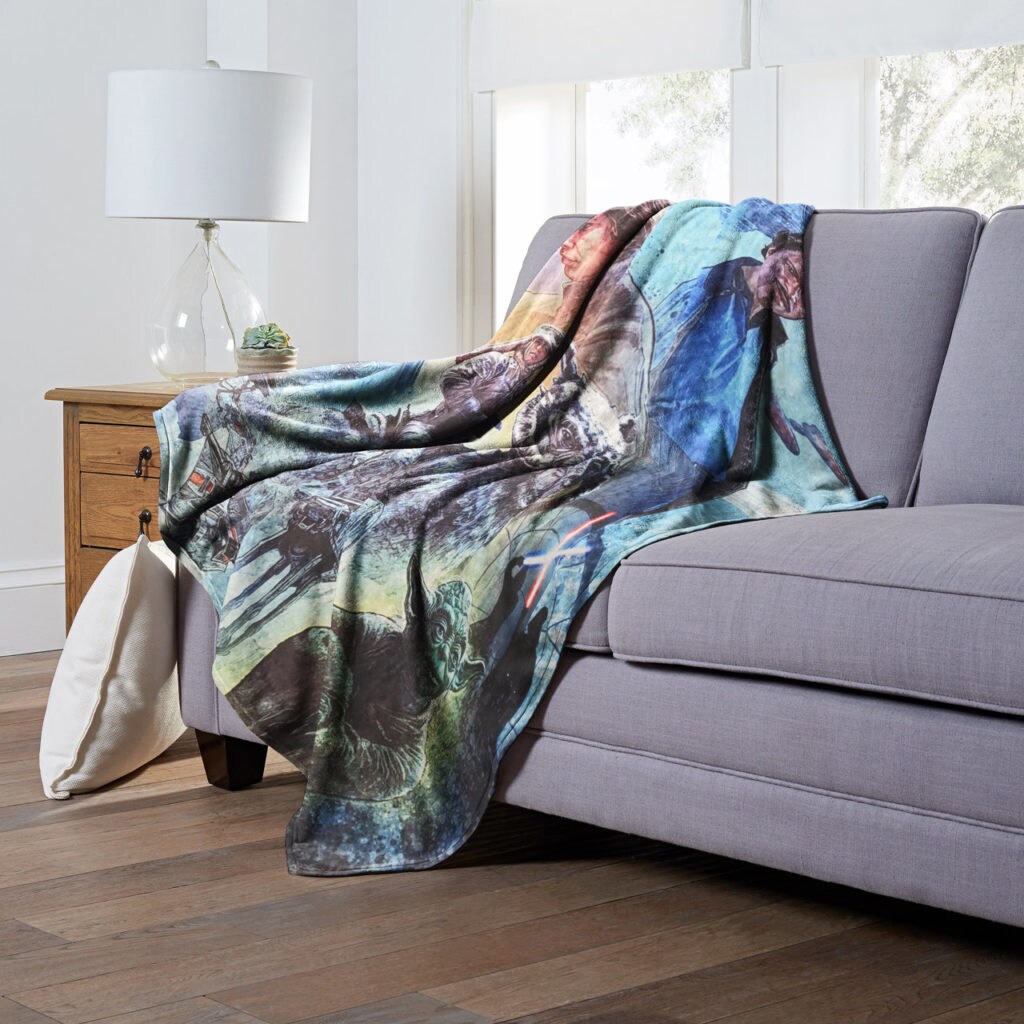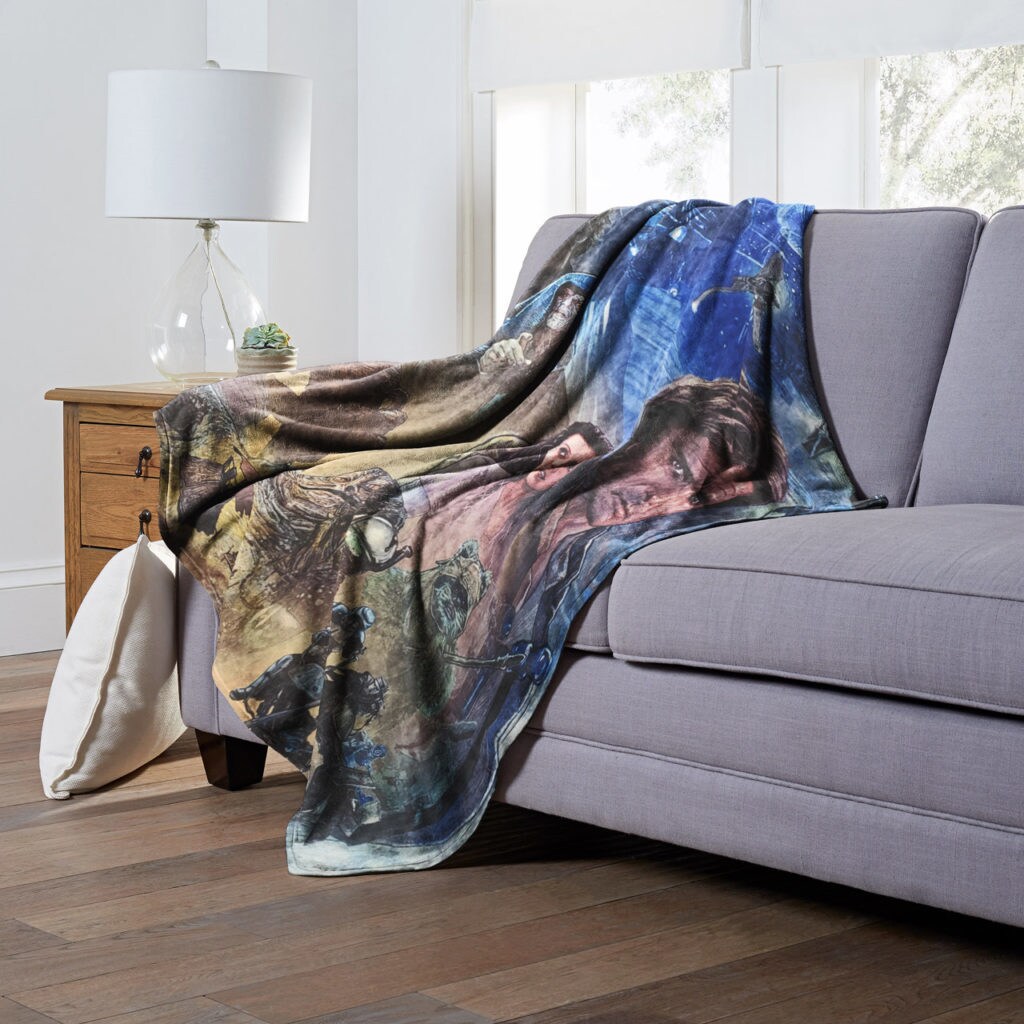 Blankets available for pre-order: Star Wars: A New Hope, Star Wars: The Empire Strikes Back, and Star Wars: Return of the Jedi.
Tervis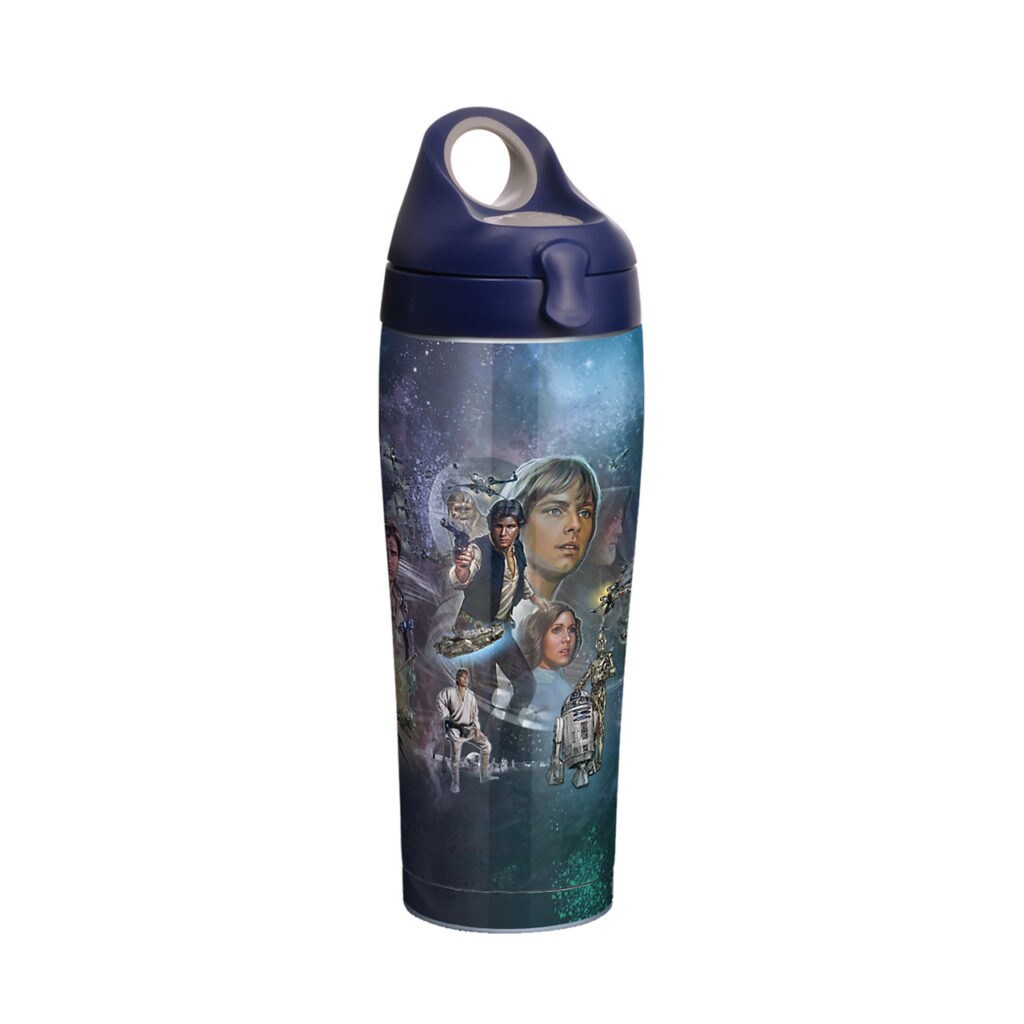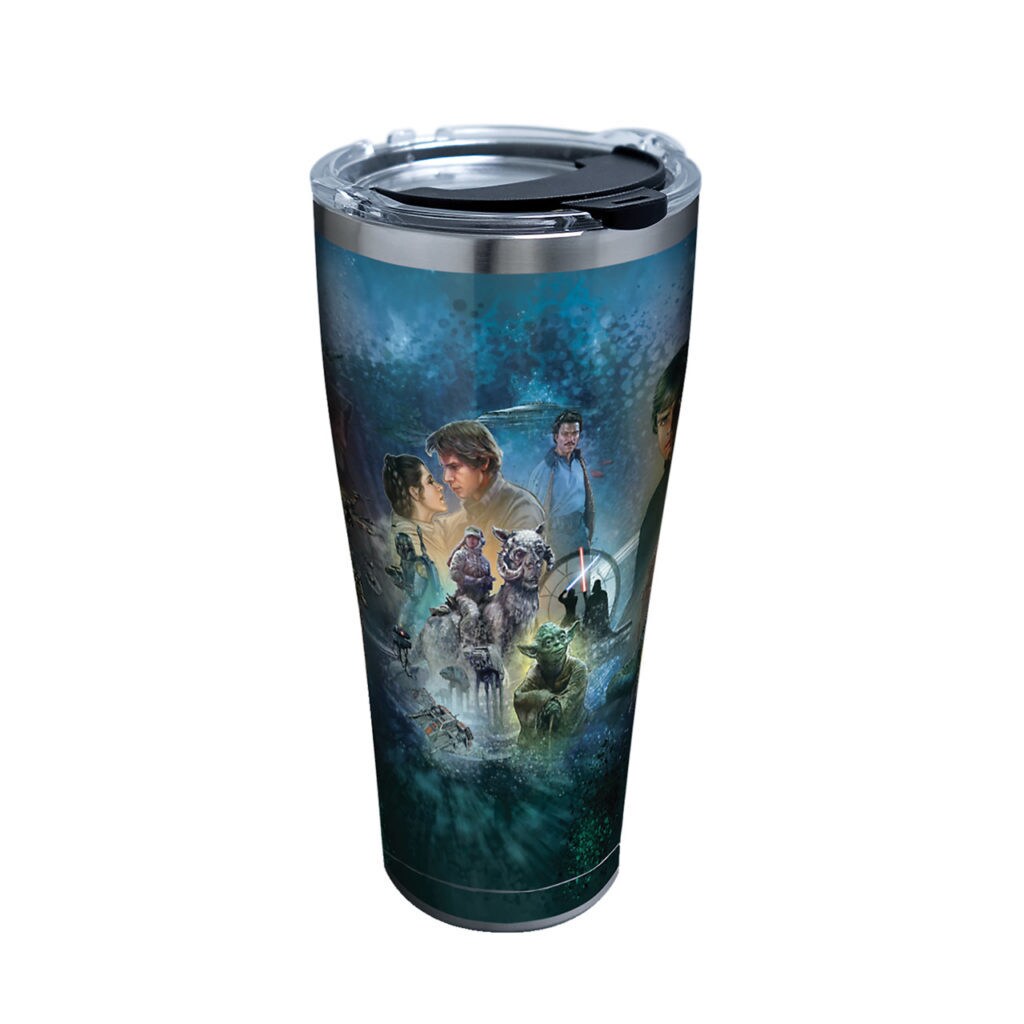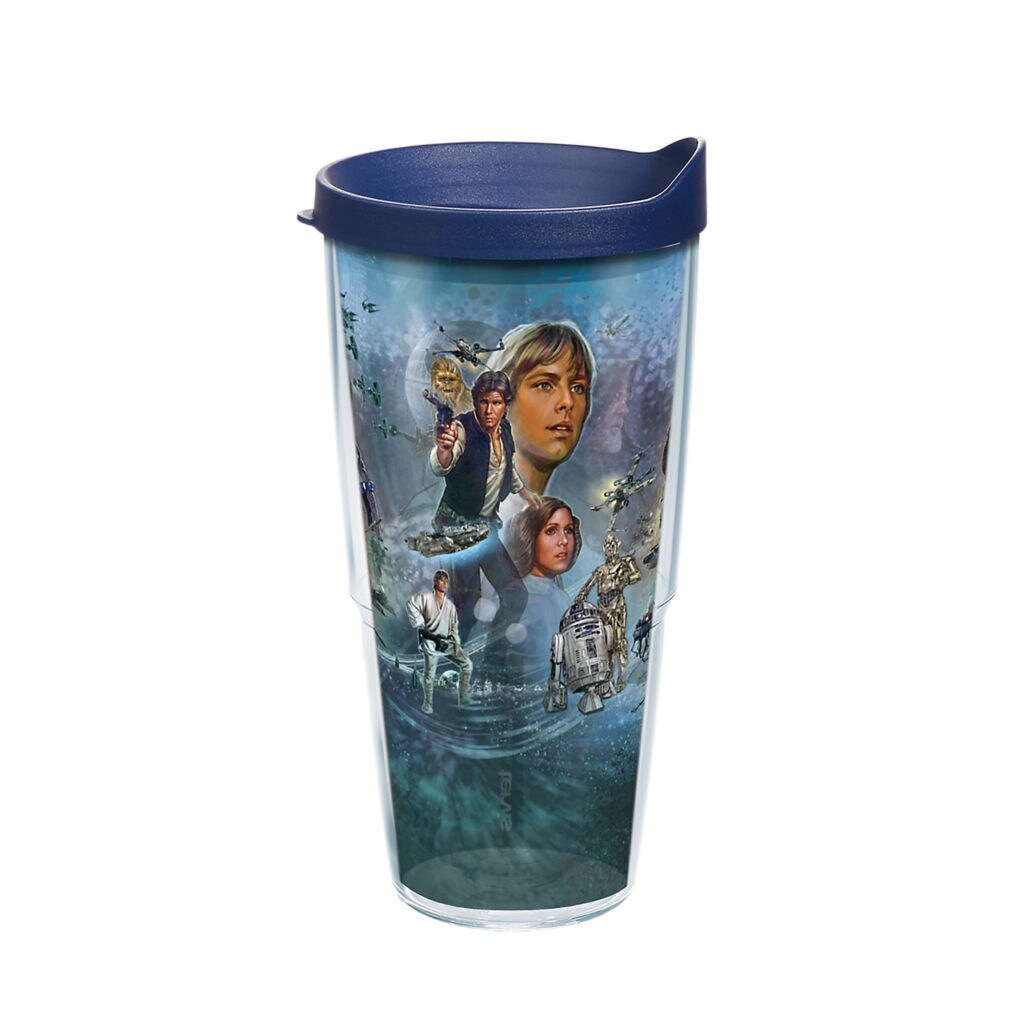 Insulated tumblers (16 oz., 20 oz. stainless steel, and 24 oz.).
Do you think your favorite scene or character is depicted in the mural? Find out at Star Wars Celebration Chicago on April 11-15, where the artwork will be showcased at the event and sold exclusively through amazon.com/starwars.
Dan Brooks is Lucasfilm's senior content strategist of online, the editor of StarWars.com, and a writer. He loves Star Wars, ELO, and the New York Rangers, Jets, and Yankees. Follow him on Twitter @dan_brooks where he rants about all these things.
Site tags: #StarWarsCelebrationChicago2019