Chris Baker, Zen Studios' creative director, talks to StarWars.com about bringing the hit game to Switch -- the first ever Star Wars release for Nintendo's popular platform.
Later this year, Nintendo Switch players will feel the Force -- and the flippers.
StarWars.com is thrilled to announce that Star Wars Pinball is heading to Nintendo Switch, both on the eShop as a digital download for Pinball FX3 and as a physical retail release on cartridge. The game will come packed with its previously released collection of 19 digital pinball tables, including those based on the prequel, classic, and sequel trilogies, Rogue One, Solo, and the animated series Star Wars: The Clone Wars and Star Wars Rebels. The Switch edition is also getting all-new modes: the community-based Galactic Struggle, which allows players to contribute points to the light or dark side; a new Career mode, in which fans choose the side of the Jedi or Sith as they work their way up the ranks; and a Force Training mode for pinball Padawans. It also comes with features that take advantage of the Switch's unique hardware, notably HD Rumble and vertical screen orientation -- meaning if you're playing on the Switch console itself, you can turn the device on its side for a taller screen. Moreover, the game's release will be a historic one, as it will be the first Star Wars game ever released on Nintendo's latest console. StarWars.com caught up with Chris Baker, Zen Studios' creative director, to discuss Star Wars Pinball's move to Switch, why vertical play might be Switch players' new preference, and continuing the tradition of Star Wars on Nintendo platforms.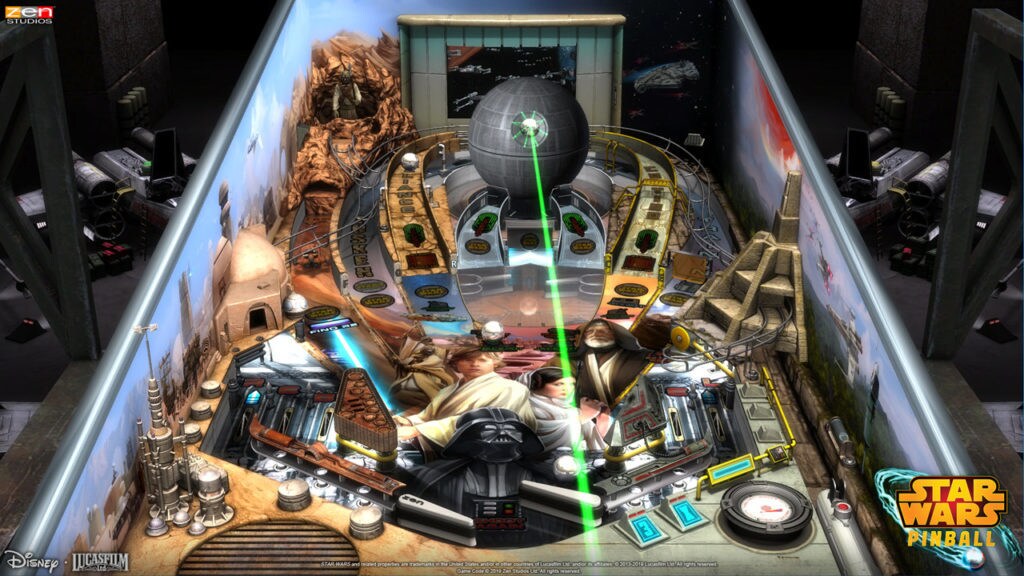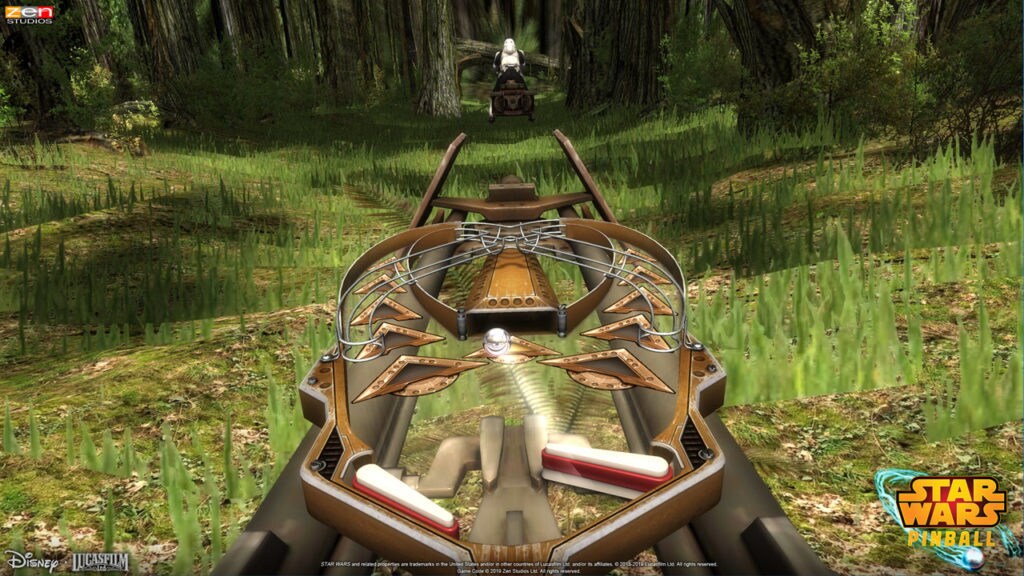 StarWars.com: Fans have been asking for this for a long time! How does it feel to finally get to tell them that Star Wars Pinball is coming to Switch?
Chris Baker: You aren't kidding! Ever since we announced that Pinball FX3 would be available for Switch in late 2017, "When is Star Wars coming?" has perhaps been our most frequently asked question. And the answer…this September! But the thing is, Star Wars Pinball is so big and special, we just had to do more for it.
Not only are there 19 total tables that touch every corner of the Star Wars galaxy, but we've also got several special Star Wars-themed modes that you'll only find in this Switch release. And those of you who like having your own physical copies of games will be happy to know that we're not only available digitally on the eShop, but also at retail, which is a first for Star Wars Pinball, and only for Switch.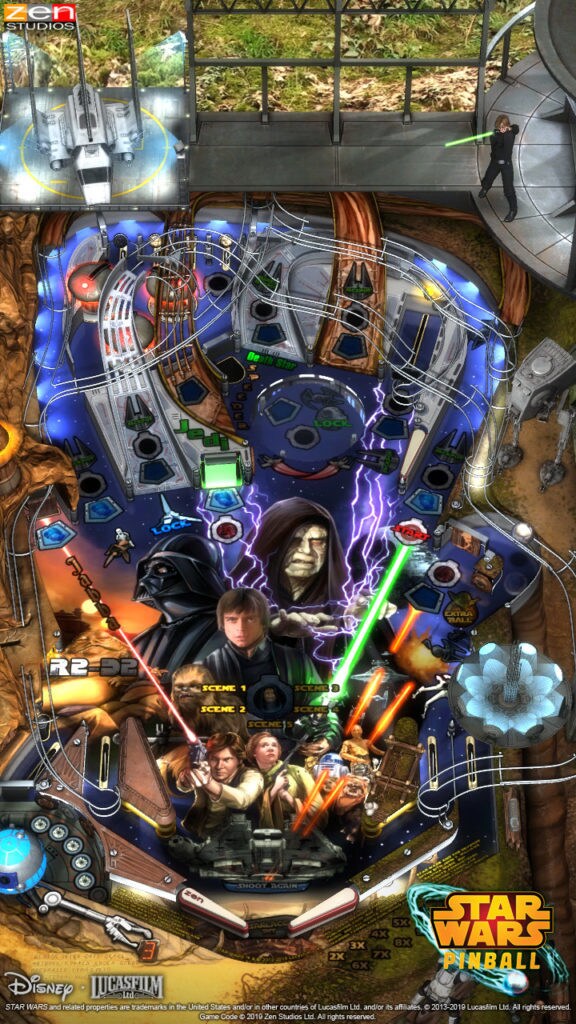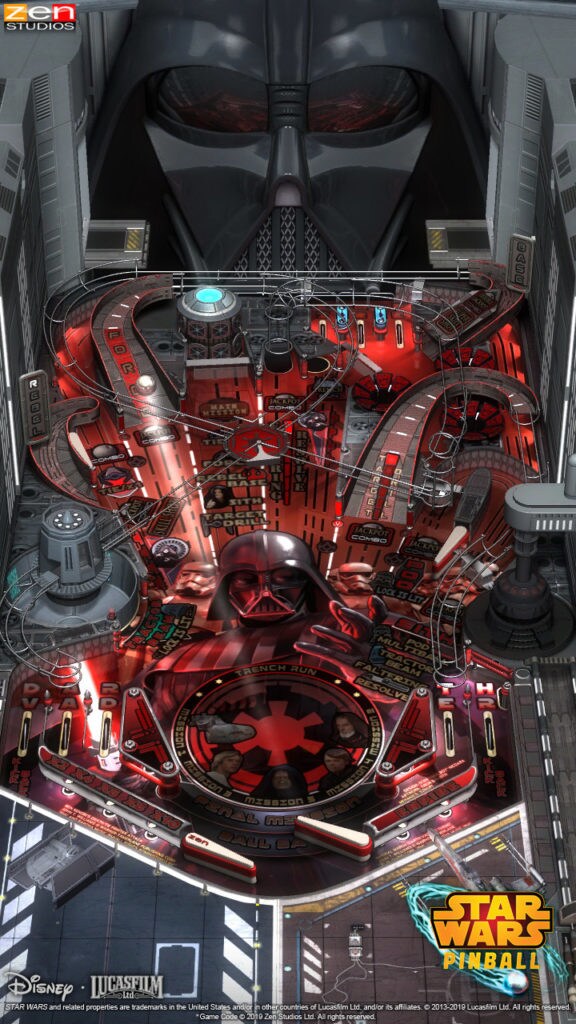 StarWars.com: As a Star Wars Pinball fan, I'm especially excited about some of the Switch-specific features, namely HD Rumble and vertical screen orientation. From a developer perspective, what do those add to the gameplay experience?
Chris Baker: As anyone who has ever played Pinball FX3 will tell you, pinball titles from Zen work amazingly well vertically. I personally like to switch things up between horizontal and vertical modes, but for a lot of people, once they try vertical, they just can't go back. It gets even better if you have a peripheral like Fangamer's FlipGrip that makes playing vertically much more ergonomically pleasing. Ultimately, it just feels more realistic to play vertically, as pinball itself is a much "taller" game than it is a "wide" one. When you throw in HD Rumble to literally shake things up at key moments, it really does feel like you're holding your own personal mini-pinball table.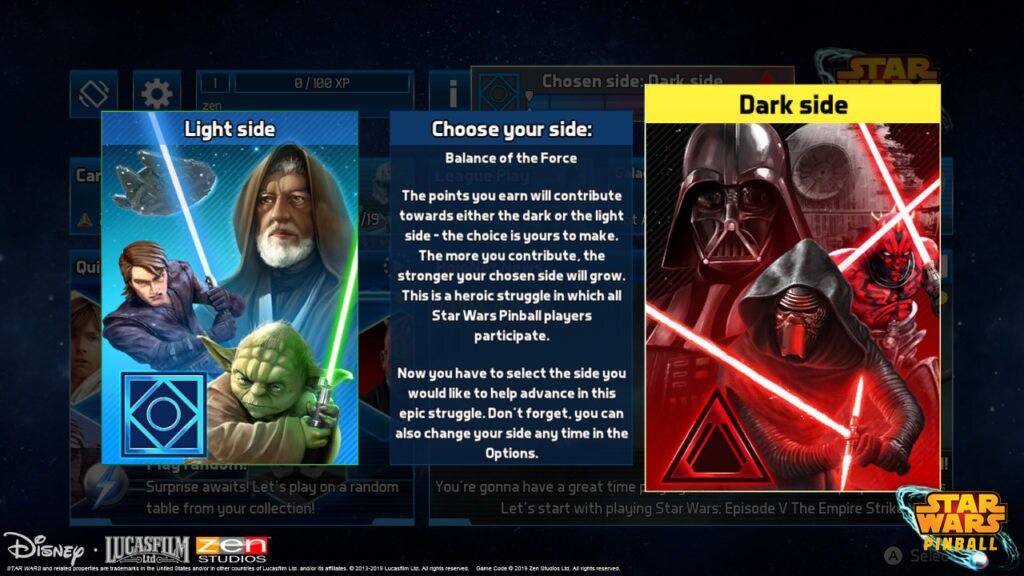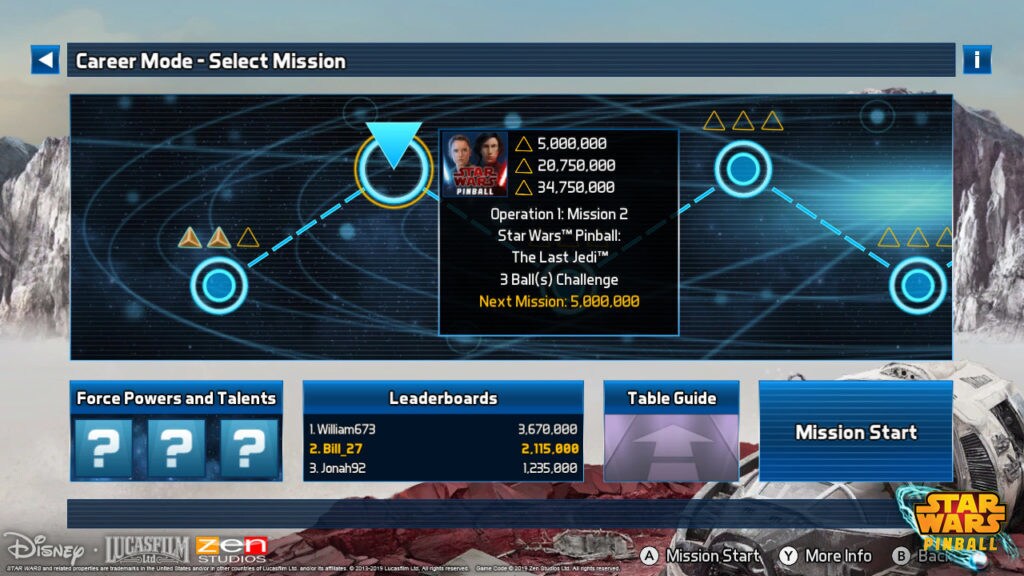 StarWars.com: What can you tell us about the new modes for this Switch edition?
Chris Baker: Star Wars Pinball has quite a history and a well-known set of features across several platforms. For the Switch, however, we still wanted to add something special to make it stand out more.
One of the simpler additions is the Cantina Jukebox, where you select your favorite music to listen to while navigating the menus. It was a bit of a popular request, both in-house and from our players. It's Star Wars music -- how could it not be, right?
A bit more ambitious is the Career mode, where you can explore all the tables across a range of short, bite-sized challenges. Given the Switch's portability, sometimes you might just not want to commit to the intense concentration necessary for playing a full table, and that's where the Career mode's shorter gameplay sessions come into play.
Here, you can complete five operations, each with a set number of missions of increasing difficulty such as beating the three target scores in the more familiar five-minute, one ball, and survive modes -- and we are working on even more new modes that we can talk about in the future. Occasionally you can also hop into the cockpit of an X-wing or TIE fighter and complete a mission on a given table's mini-playfield. You can even take on Darth Vader in a lightsaber duel.
Collecting Holocron Shards in these missions also lets you unlock certain Force Powers and Talents, granting various bonuses and helping you earn higher scores later on. As the missions will get gradually more and more challenging, you will definitely need them.
If you manage to collect all the Holocron Shards, the Great Holocron will be yours, granting an additional level to each of your accumulated Force Powers and Talents!
StarWars.com: Star Wars has a big legacy on Nintendo platforms. What does it mean to the team to now be a part of that legacy?
Chris Baker: Star Wars really does feel at home on Nintendo platforms, doesn't it? When I was a kid, I played through both NES games and all of the Super Star Wars titles on Super NES. And then, of course, came Shadows of the Empire, which was a powerhouse for Nintendo 64 -- just like Rogue Leader was for GameCube! So, as someone who was there for all of that, as both a fan of Star Wars and gaming, I can honestly say it's nothing less than an honor to be associated with this great line of Star Wars games on Nintendo platforms.
The fact that physical copies will be available only for Switch somehow makes it feel even more "real." I, for one, can't wait to see my name show up on the leaderboards -- and promptly blown apart like Alderaan once all the real gaming pros start playing. With enough practice -- enough Jedi training, if you will -- that can literally be anyone reading these words right now.
Attending Star Wars Celebration Chicago? Be sure to visit the Zen Studios booth (#5215), where you can play Star Wars Pinball on Nintendo Switch!
Check out more screenshots of Star Wars Pinball on Nintendo Switch below.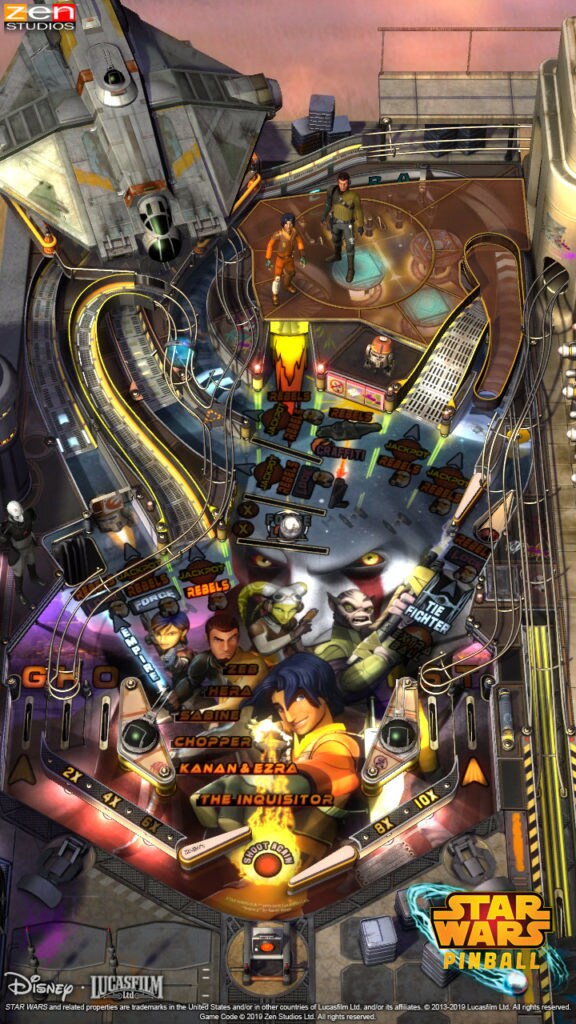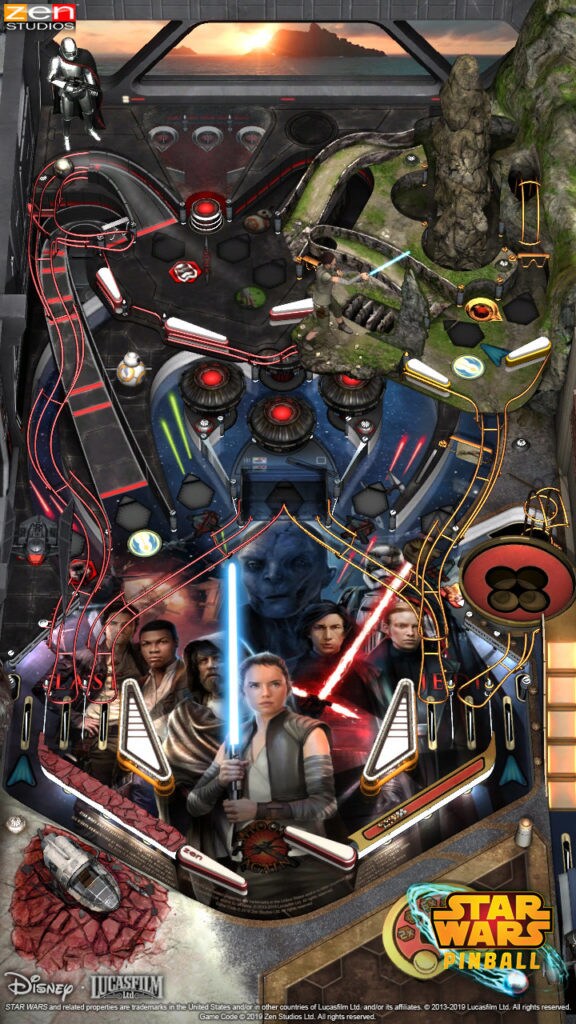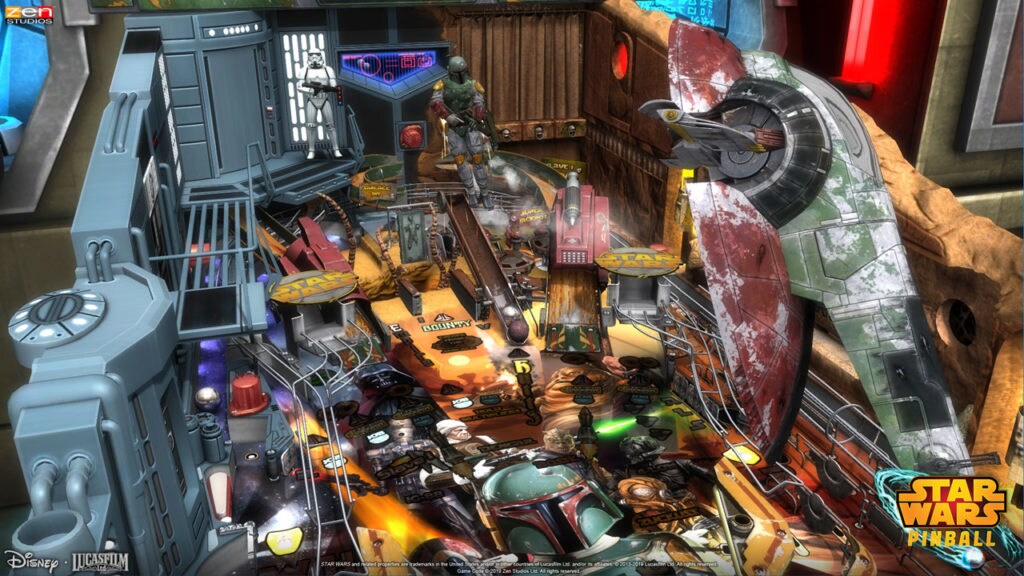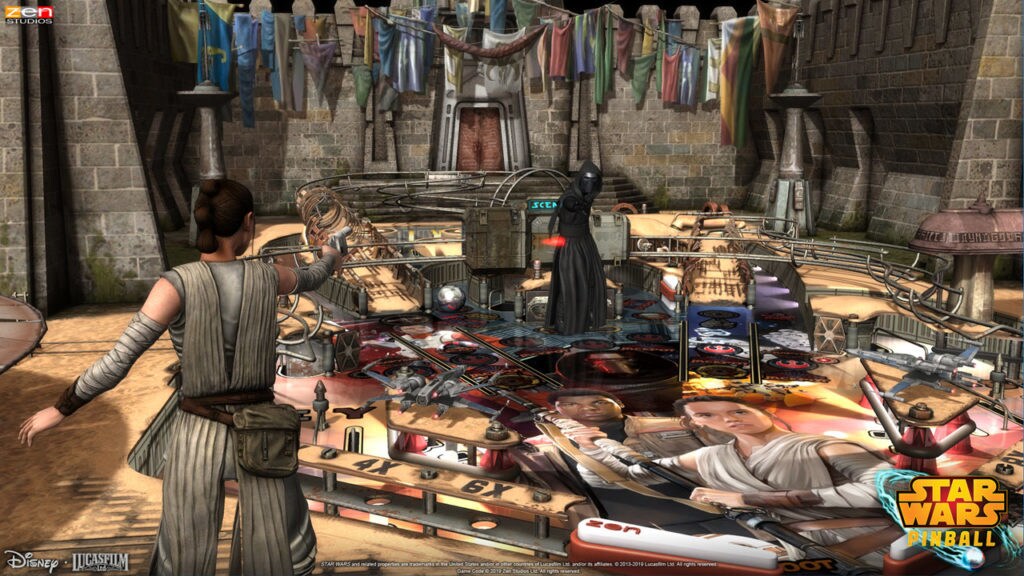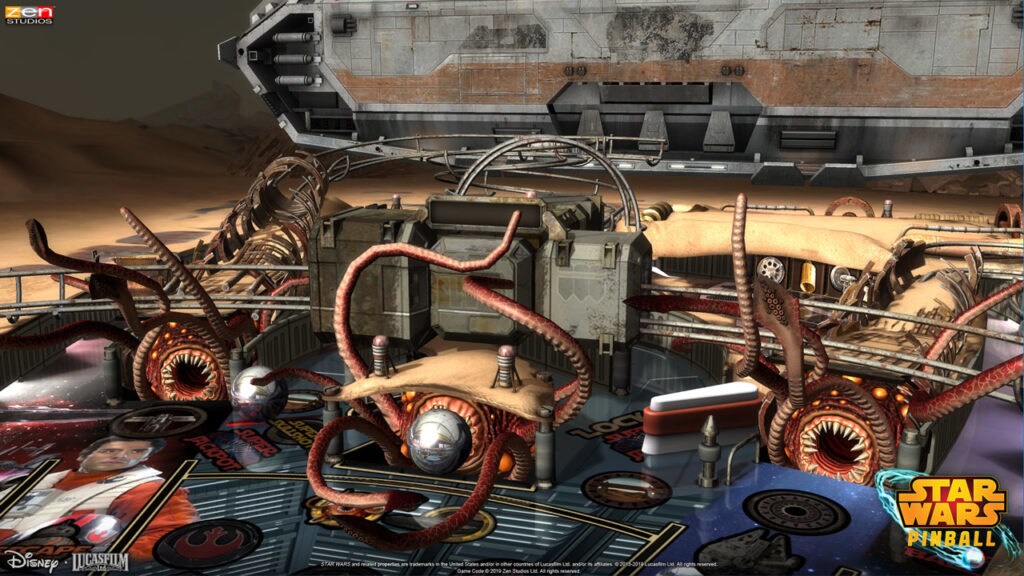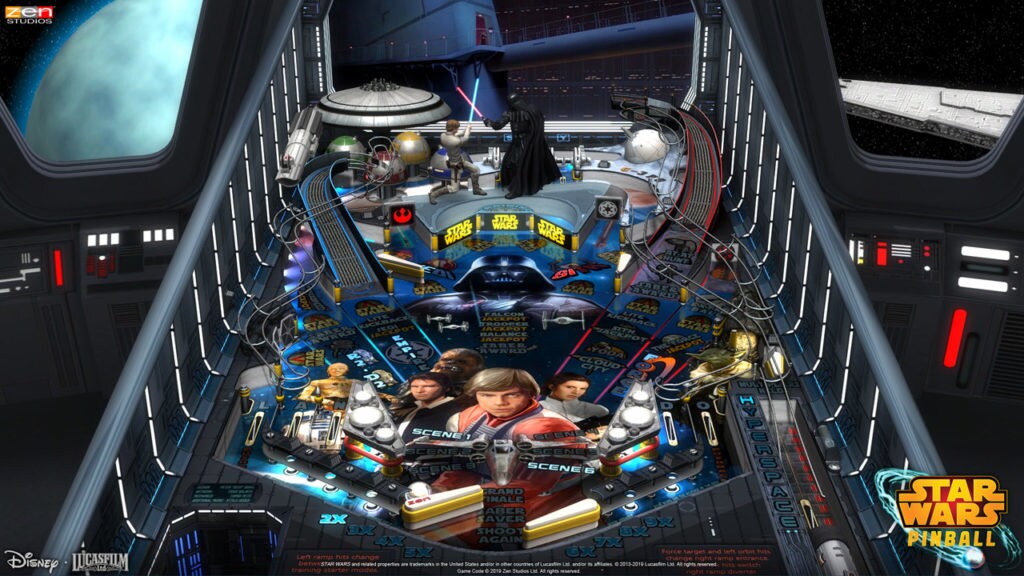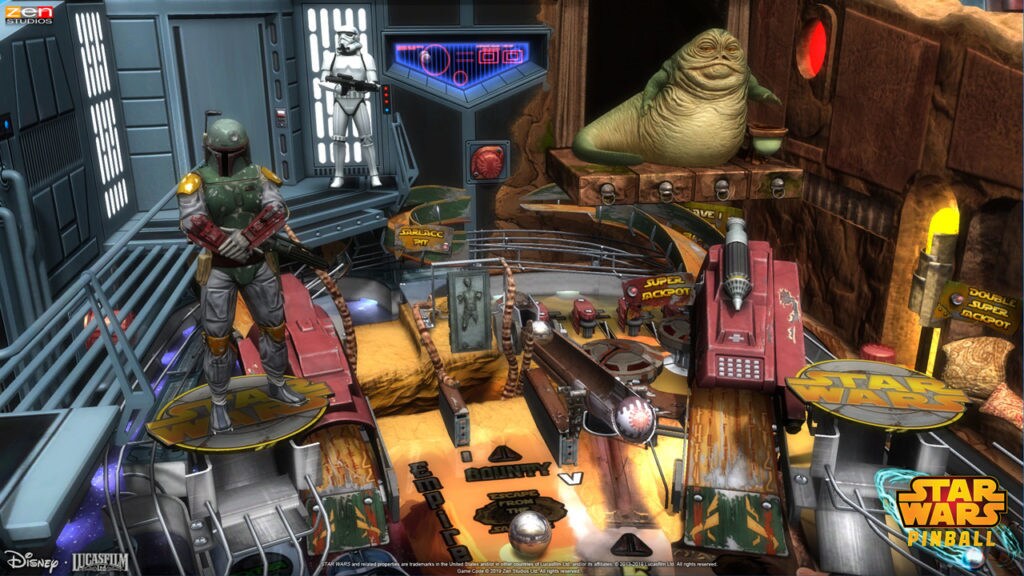 Dan Brooks is Lucasfilm's senior content strategist of online, the editor of StarWars.com, and a writer. He loves Star Wars, ELO, and the New York Rangers, Jets, and Yankees. Follow him on Twitter @dan_brooks where he rants about all these things.
Site tags: #StarWarsCelebrationChicago2019, #SWCCNews