A special sneak peek at Dark Horse's highly-anticipated comic book adaptation of the original Star Wars script!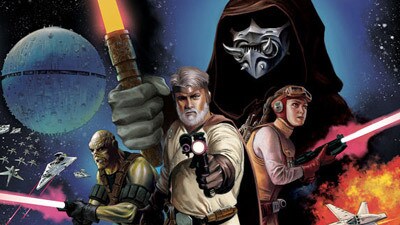 In May 1974, George Lucas wrote a rough-draft script called The Star Wars. While not quite the story we would come to know three years later, it contains early strands of Star Wars' DNA, including the "Jedi-Bendu" and "Knights of the Sith," eventually evolving into the space-fantasy fairy tale that would change filmmaking forever. But fans have long wondered: What would The Star Wars have looked like?
Finally, we'll get an answer. The Star Wars will come to life via an eight-issue comic book miniseries from Dark Horse, written by J.W. Rinzler and illustrated by Mike Mayhew, with issue #1 hitting comic book shops on September 4.
StarWars.com is proud to present this exclusive preview of The Star Wars #1, featuring a first look at the issue's stunning variant covers, interior pages, and a special trailer.