StarWars.com chats with Funko's Reis O'Brien about a new line inspired by the iconic ice planet from Star Wars: The Empire Strikes Back.
On May 21, 1980, Star Wars: The Empire Strikes Back made its theatrical debut. To celebrate the classic film's landmark 40th anniversary, StarWars.com presents "Empire at 40," a special series of interviews, editorial features, and listicles.
If you ask Funko's art designer Reis O'Brien about the company's new Wampa bobblehead, you'll soon learn he considers it more than just a standard Star Wars Pop!.
"When we said 'Wampa,' I think at one point in the initial meeting somebody said, 'Yeah, well, we already did Wampa.' But we all agreed he could really use an update," O'Brien says. "The original Wampa we put out was years ago, and we've changed. We've gotten better. So we thought it was time for a refresh on him."
Indeed, the new Wampa -- part of Funko's clever Hoth-themed line, "Star Wars: Battle at Echo Base Series," made to mark the 40th anniversary of Star Wars: The Empire Strikes Back -- shows just how far the bobblehead masters have come. The original Wampa, while cute, sports a simple pose of arms down, feet forward, is covered in all-white fur, and has a decidedly square head featuring a more grumpy than menacing look.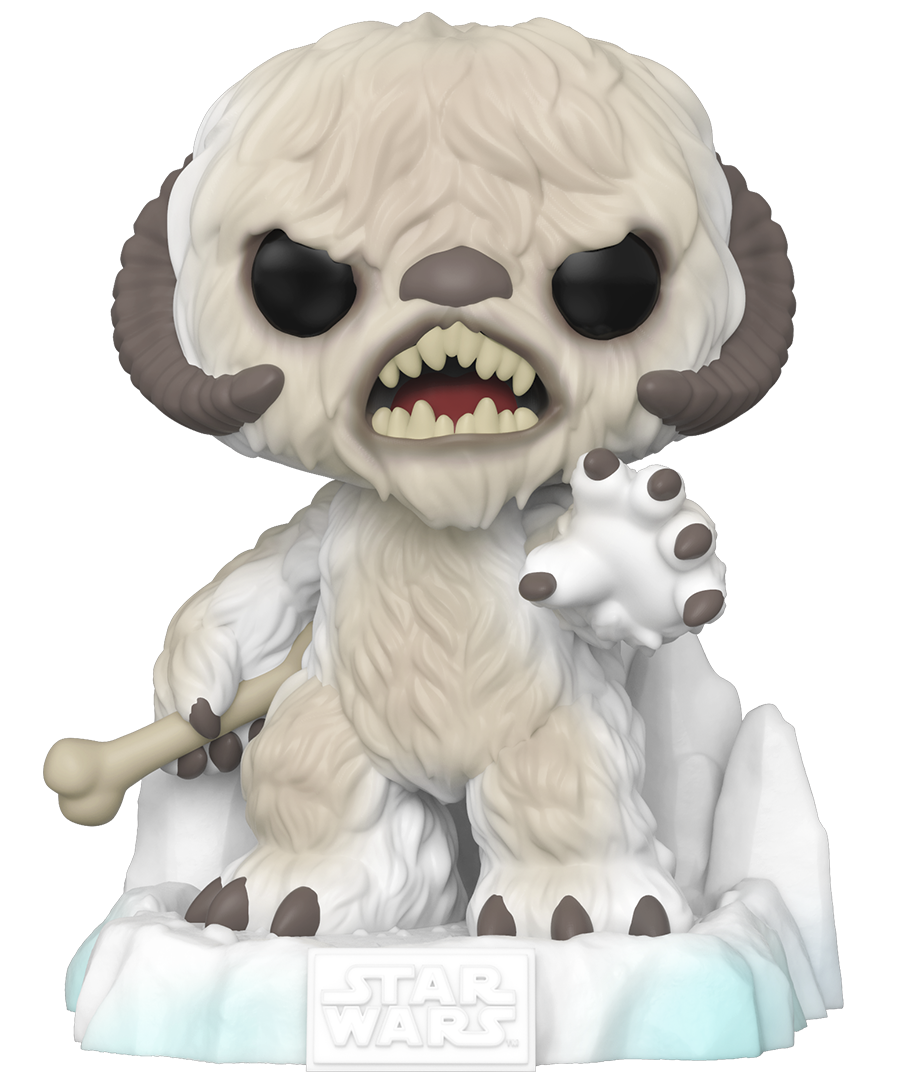 This new version isn't your parents' -- or more likely, older siblings' -- Wampa. Funko's update of the iconic ice creature reaches out for you with one hand and holds a bone in the other; its fur looks dirty in places, no doubt from the sloppy meals it feasts in its cave; the feet point out asymmetrically, while the layered fur conveys mass throughout, helping define a much more angular and snarling face. If your tauntaun picked up this Wampa's scent, you'd want to get away. Fast.
In addition to the Wampa, the Battle at Echo Base series features a line of standouts, including an intricately detailed Probe Droid, Han Solo and Tauntaun (and to be clear, it's not just Han on a Tauntaun -- it's from that scene, in which Han uses Luke's lightsaber…), a roaring and (brilliantly) flocked Chewbacca, Leia in the command center, and one more yet to be revealed. Each bobblehead comes on a uniquely sculpted base of snow and ice, adding continuity between them.
"Finally seeing a Probe Droid in Pop! form is a dream come true for me," O'Brien says. "I'm a huge fan of that droid. I think it was such a brilliant design." And depicting Han Solo as he cuts open his Tauntaun to save Luke Skywalker's life also has special meaning for O'Brien. "I remember as a kid, seeing Han Solo use a lightsaber just blew my mind. It was one of the coolest things in the world."
For Pop! fans and those who love The Empire Strikes Back, this line offers a chance to celebrate some of the film's most memorable moments. And that was intentional.
"Star Wars is so story-driven, and the stories are so close to people's hearts. And each character represents an arc that collectors and fans identify with, so you have to do it justice," O'Brien says. "It's a challenge to do, but when you nail it, it's definitely a high-five moment."
Funko's Pop! Deluxe Star Wars: Battle at Echo Base Series is available exclusively on Amazon.com.
Dan Brooks is Lucasfilm's senior content strategist of online, the editor of StarWars.com, and a writer. He loves Star Wars, ELO, and the New York Rangers, Jets, and Yankees. Follow him on Twitter @dan_brooks where he rants about all these things.
Site tags: #StarWarsBlog