The best moments from a new look at the game's Jedi action.
In Star Wars Jedi: Fallen Order, Order 66 survivor Padawan Cal Kestis strikes back. And based on a new look at the game, it's going to be fantastic.
This weekend at E3 during Microsoft's press conference, a new trailer for Star Wars Jedi: Fallen Order made its debut, showing some of the title's kinetic action along with several character beats. The trailer reveals moments of intense fights, stunning visuals, and even a sense of humor. Here are five highlights.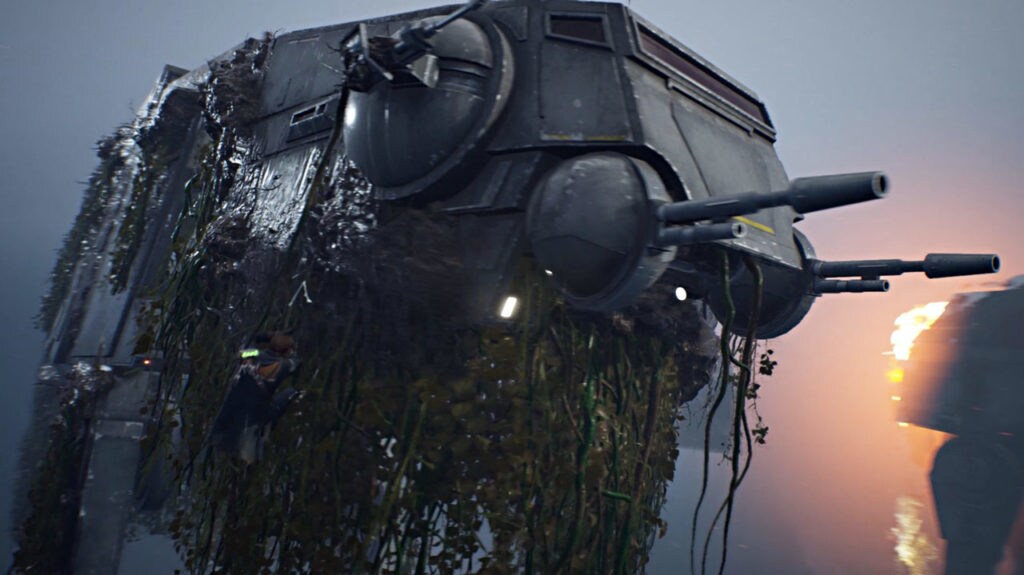 1. AT-AT climbing.
This is how far video games have come, and it's amazing when you step back to think about it: in Star Wars Jedi: Fallen Order, we'll scale and commandeer an AT-AT. This delivers on a fantasy fulfillment that began with Star Wars: The Empire Strikes Back and has been experimented with in past Star Wars games (remember Super Empire Strikes Back?), but has never been realized quite like this thanks to the power of modern consoles. It truly looks incredible.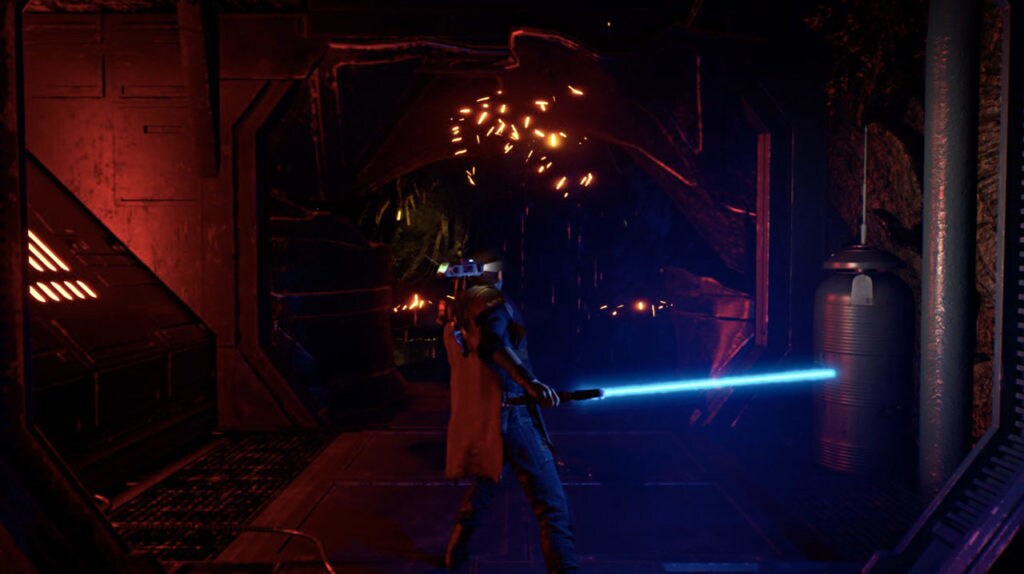 2. "I'm here on Jedi business."
And what a business to be in. We get a glimpse of what fans can expect when playing as Cal, and it looks everything you'd want it to be. Force pushes, stabbing stormtroopers through, lightsaber throws, a precise dodge of a purge trooper's attack, you name it. Adventure, excitement – sometimes a Jedi craves these things.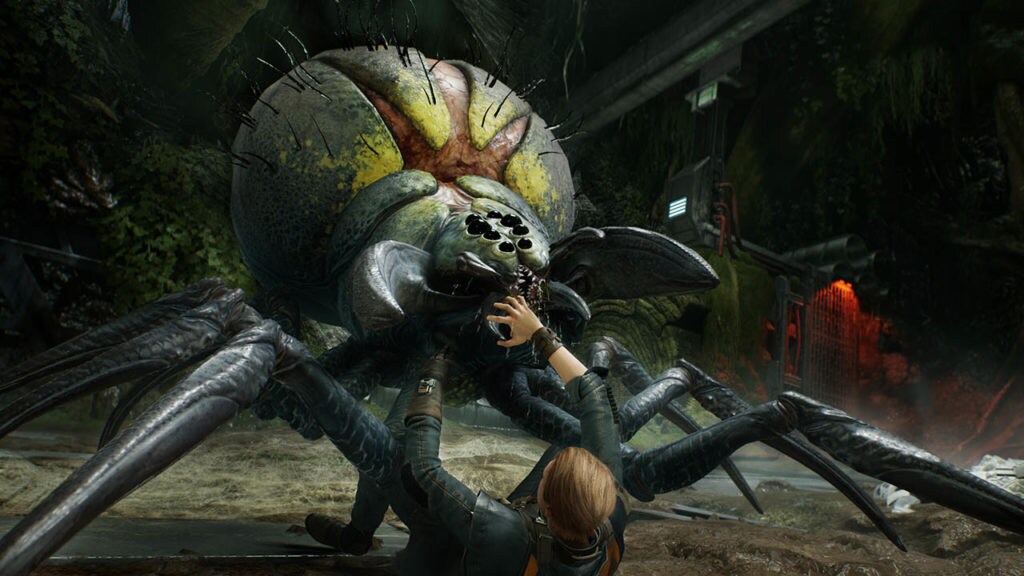 3. Saying hello to the wyyyshock spider.
Star Wars has long been home to memorable monsters, and the trailer shows us a gloriously frightening new one from the game: a giant creature -- called a wyyyshock spider -- with yellow and red markings on its upper body, and some unsettlingly large pincers. It seems to want Cal for lunch, but thankfully, there are lightsabers to deal with this sort of problem.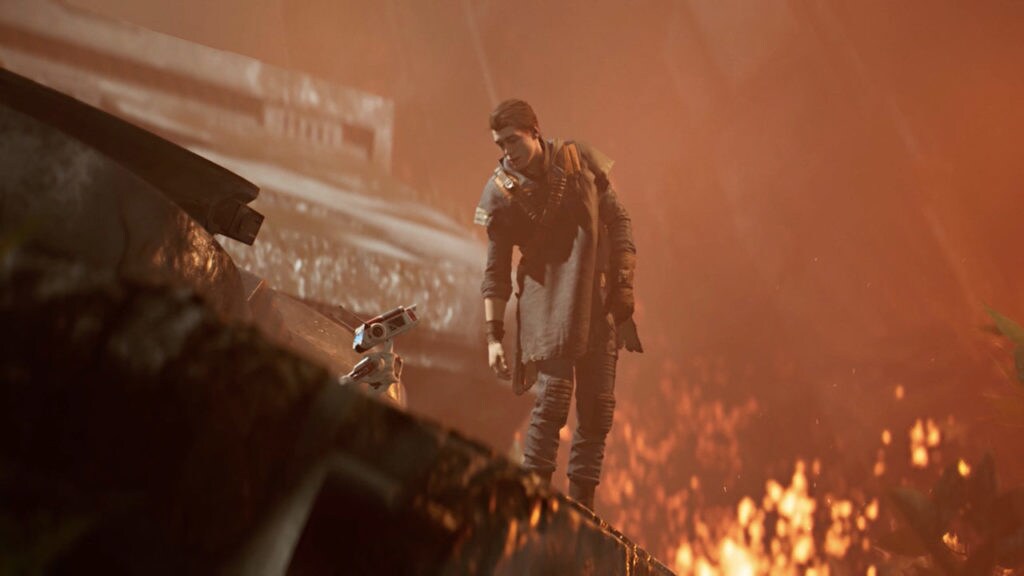 4. BD-1 is the best.
The trailer offers insight into BD-1, Cal's droid companion, both in terms of his abilities and his character. And we love him. From BD-1's cute and curious beeps to his puppy-like playfulness (watch as he eagerly hops onto the AT-AT's dashboard) to his exploration of tight quarters, he looks like the perfect droid pal.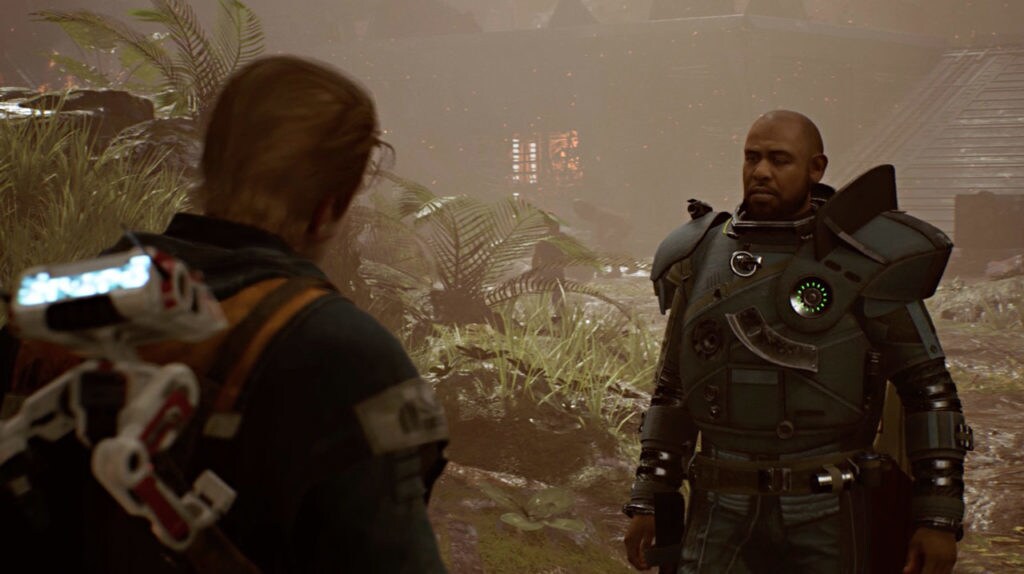 5. "Hope is not lost."
Saw Gerrera, voiced by Forest Whitaker, encounters Cal early in the trailer and later delivers a fiery speech. Even in a short preview, his words are inspiring -- moving, even, for fans of the saga. We're ready to pick up lightsabers and take the fight to the Empire.
Watch the trailer below!

What was your favorite moment from the
Star Wars Jedi: Fallen Order
trailer? Let us know in the comments below!
Star Wars Jedi: Fallen Order arrives November 15 on PlayStation 4, Xbox One, and PC, and is available for pre-order now.
Dan Brooks is Lucasfilm's senior content strategist of online, the editor of StarWars.com, and a writer. He loves Star Wars, ELO, and the New York Rangers, Jets, and Yankees. Follow him on Twitter @dan_brooks where he rants about all these things.
Site Tags: #StarWarsBlog, #StarWarsJediFallenOrder