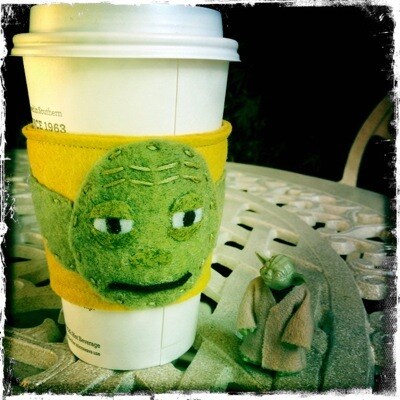 I'll admit it...I'm a coffee lover.  Whether it's a Dark Side Roast or a Coruscant Blend, I always look forward to my cup of caffeinated bliss.  In fact, I quickly turn from Jedi to Sith if I don't have my usual morning cup o' Joe.  But sometimes my local coffee shop makes my latte hotter than Mustafar!  So in order to cool my hands and show a little Star Wars flair, I decided to make a reusable coffee cup cozy.  I think this eco-friendly Yoda cozy is a great way to go "green."  (In more ways than one!)
What You'll Need:

Wool felt (mustard yellow)
Craft felt (light and dark green, black, white, brown)
Embroidery needle
Embroidery floss (green)
Yellow thread
Tacky (or fabric) glue
Paintbrush
Scissors
To-go coffee cup & sleeve (optional)
To create my cozy pattern, I used a cardboard sleeve from a coffee shop that fits a 16 oz. to-go cup.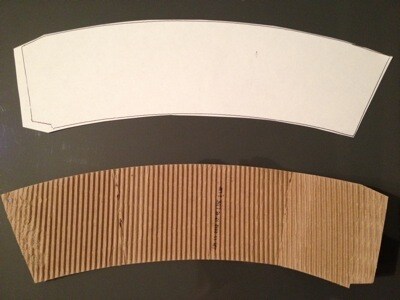 Start by cutting 2 pieces from the yellow felt for the sleeve, then machine sew them together.  If you don't have a sewing machine, you can hand sew them by using a running stitch or a blanket stitch around the edges.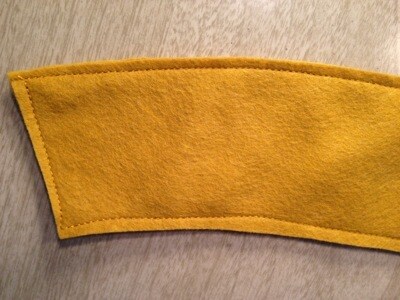 For Yoda's face, draw a circle to fit the height of the sleeve.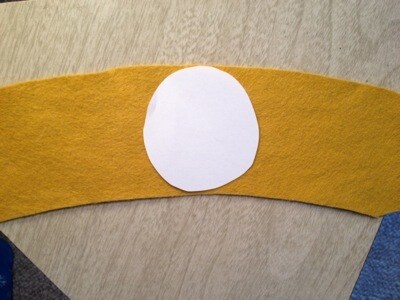 Then measure the length of the sleeve and draw a pattern for his ears.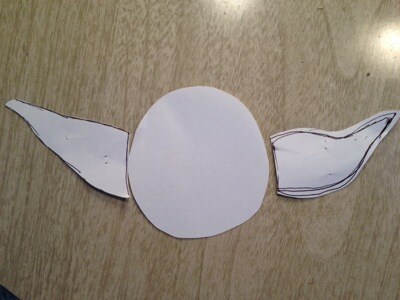 Using the patterns as your guide, cut out Yoda's face and ears from the light green felt.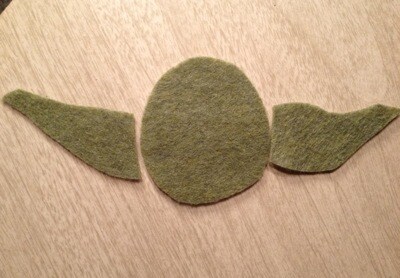 For his facial features, cut out various shapes using the dark green, white, and black felt pieces.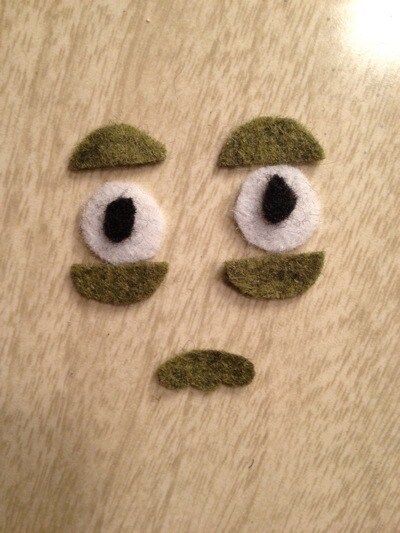 Tacky glue is an easy way to adhere all the small pieces to Yoda's face.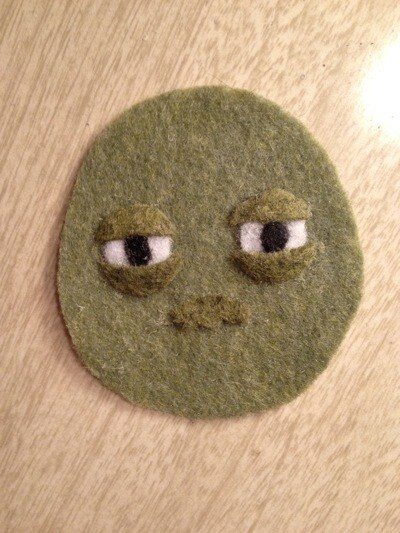 Since Yoda is an elderly Jedi Master, you can add forehead wrinkles using the embroidery floss.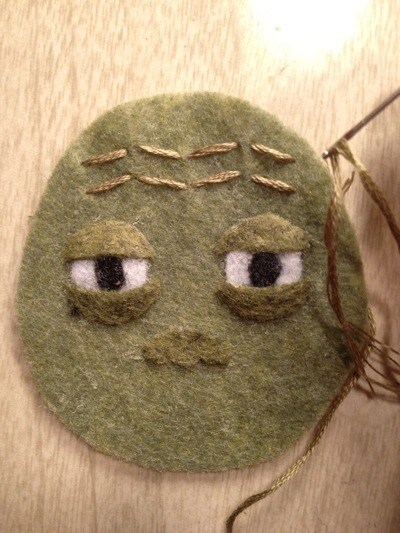 Create his mouth by using brown felt.
Once his face is assembled, hand sew it to the sleeve.  I put a little bit of tacky glue on the back of each piece for extra security.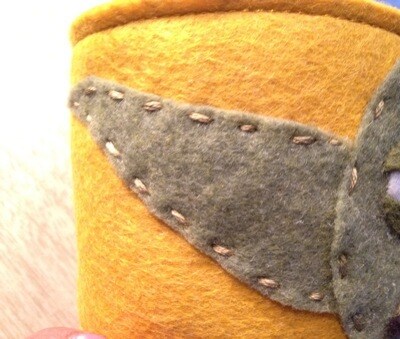 Place the sleeve around your cup of choice and pin it closed.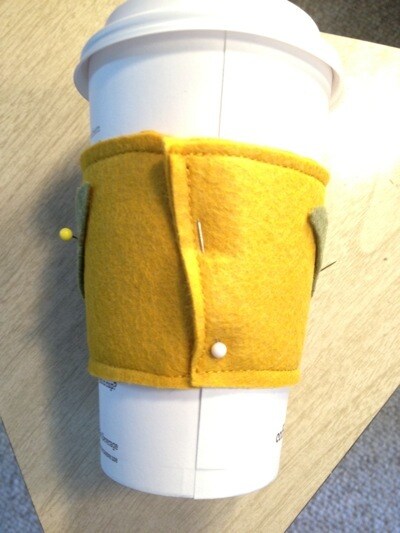 Then hand sew it together.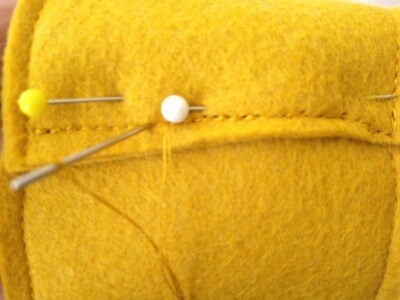 Now you have a Yoda cup cozy perfect for your Hoth Chocolate or Jawa Java to-go!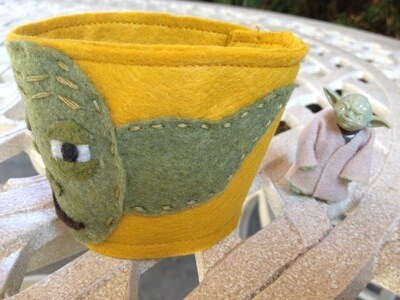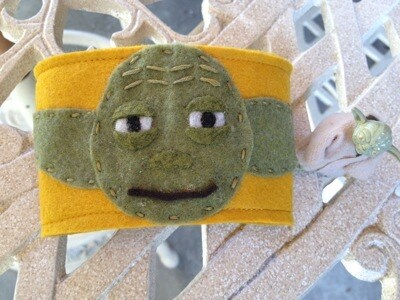 Jennifer Landa is a Los Angeles-based actress, writer, and video blogger.  One of her proudest moments was helping to design the Death Star...into a skirt.  To learn more about Jennifer, visit jenilanda.com.