The creator of the Merc with a Mouth talks to StarWars.com about a dream matchup and more!
Rob Liefeld, creator of Deadpool, Cable, X-Force, and many, many more of our favorite comic book characters, appeared on The Star Wars Show this week discussing his love of a galaxy far, far away. He talked its impact on him as an artist, loving the Holiday Special, and much more. You can check it out below.

But one episode of 
The Star Wars Show 
was not enough Liefeld for us! Check out some additional rapid-fire questions and answers below...including a new video in which he weighs in on what should surely be a mind-blowing, chimichanga-filled crossover.
StarWars.com: Favorite Kenner Star Wars figure?
Rob Liefeld: Yeah, it's Boba Fett. Hands down. There's no other figure. I cut up all my other figures to get proof of purchases and mailed them in and had to wait for it to be delivered. I mean, it'll always be that one.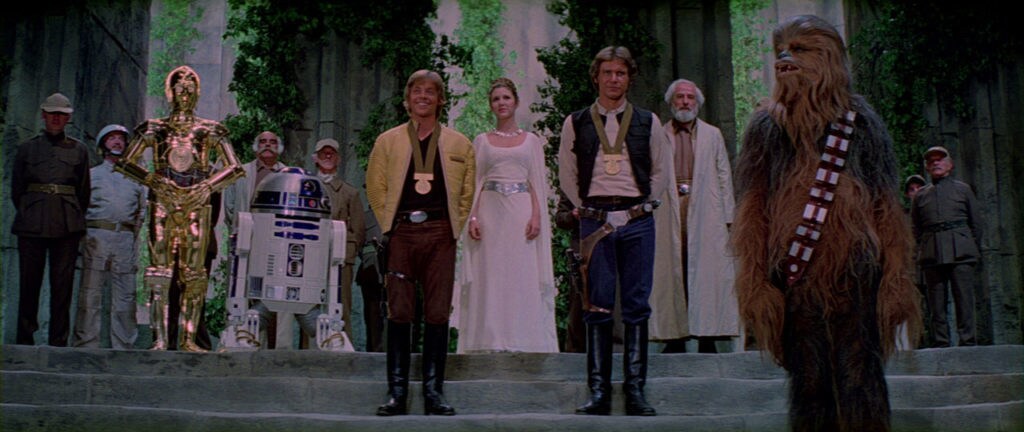 StarWars.com: Han or Luke, and why?
Rob Liefeld: Luke, always. Han kind of annoyed me. My favorite Han performance was in Force Awakens. I loved him by then. I loved older Han. But in my neighborhood, I grew up on a block with five other buddies and they were all Han guys.
And the reason is, I love the mythology of the Jedi, I loved Luke's journey from the outset. I mean, dude, it doesn't get better than [in an Obi-Wan voice] "Use the Force, Luke." The music kicks up right then and he puts his, you know, tracker away.
I'm gonna tell you man, Mark Hamill. He's great in that movie. You went along with Luke's ride. Han is cool. I don't dislike Han, but it's always Luke for me.
StarWars.com: Your desert island Star Wars movie?
Rob Liefeld: Oh man, dude, I'm betraying the original but I have watched, because it has the best lightsaber battles ever, Force Awakens hundreds [of times]. I love Rey and I love J.J. [Abrams] and I love Force Awakens, and that battle between her and Kylo in that snowy forest is the best. It is the still the best. I love when Kylo thinks the saber's coming to him and it's like, "What?!" So I would have to go [with The Force Awakens].
StarWars.com: Your job in the Star Wars universe: would you be a stormtrooper, would you be a pilot, would you be a Jedi?
Rob Liefeld: Totally Jedi. Total Jedi! I would do the Jedi thing, man. Jedi, as I told you with Luke, that is what sold me on Star Wars. Mace Windu, come on man. I want Mace Windu yelling at me telling me I'm doing it all wrong.
StarWars.com: This is not a slight in any way, this is just an observation. You might be a little excitable for a Jedi.
Rob Liefeld: Yeah, I could be. I could be. And do they have wives? Have we established that? [They don't. – Ed.] Yeah, okay, so back to bounty hunter. Oh, I've immediately changed course. Yeah, I forgot about that. Uh, total bounty hunter. I'm a bounty hunter.
StarWars.com: You're allowed to kiss your sister once.
Rob Liefeld: Uno.
StarWars.com: That's it.
Rob Liefeld: I'm glad we talked about that. I'm glad we talked about that.
And one more question…Deadpool versus Boba Fett? Who wins? Find out Rob's idea of what would happen in a special Star Wars Show Extra below!

StarWars.com. All Star Wars, all the time.