This week, StarWars.com debuts some beautiful Han Solo covers, looks back at Lando, and more!
Comic Book Galaxy explores Marvel's Star Wars comic book releases and provides a discussion point on the culture and climate of the Star Wars comic book universe.
It's another blissful hump day, and that means Comic Book Galaxy is ready to celebrate midweek by looking at Star Wars comics! Last week, Poe made a dramatic escape in the pages of Poe Dameron #6, featuring some amazing teamwork. Today, it's time to return to The Force Awakens with issue #4, and take an early look at some amazing variant covers for Han Solo #4. And we'll look back at Charles Soule and Alex Maleev's amazing Lando mini-series.
The Week That Was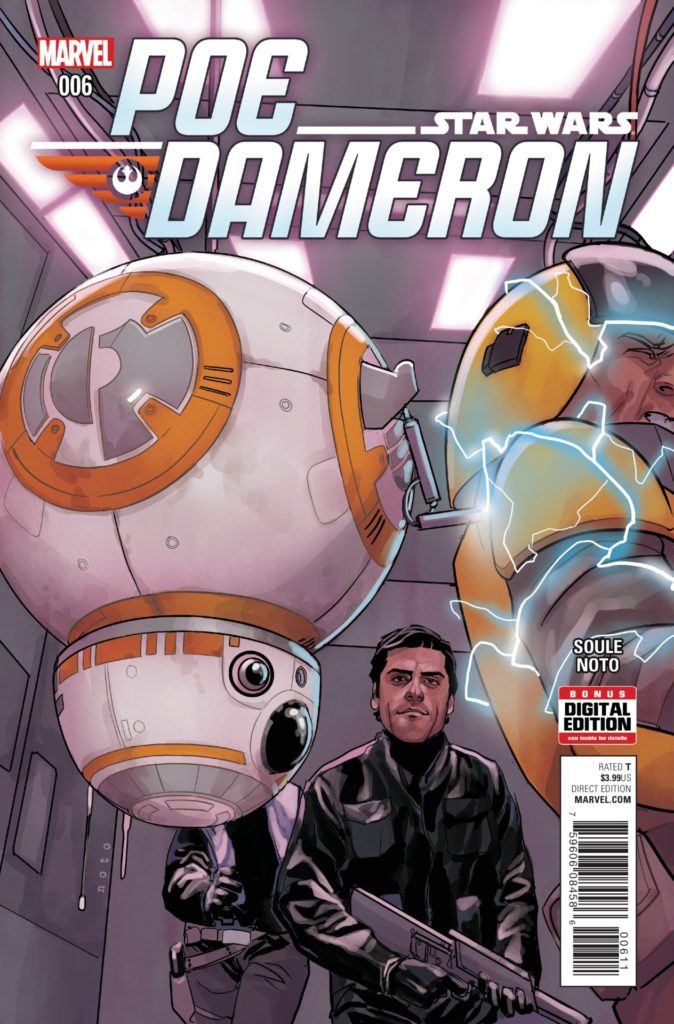 Highlights from Poe Dameron #6

Poe and his companions find themselves in a heck of a predicament: trapped inside Megalox prison as a riot ensues. The inmates are dangerous, Black Squadron is outnumbered, and things are not looking good. Meanwhile, the callous Grakkus looks on. Where's the love?
But what about BB-8? The lovable droid finds himself confronted by a large security droid, who gives a rather brash Bruce Lee-style challenge, motioning to the droid to bring it on. BB-8 brings the pain, and shows that size matters not.
Remember that gravitational field that prevents prisoners from being crushed (due to the planet having 10 times the gravity)? Poe and BB-8 work in unison to ensure they are immune to the planet's laws of nature, and it's a highlight of the series thus far.