Satine on the run! Plus, the Season 2 finale featuring Boba Fett!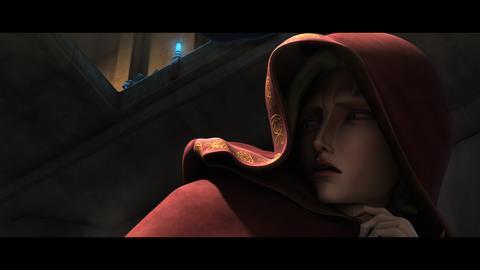 "Duchess of Mandalore" (S214)
On Coruscant, Duchess Satine is accused of murder. Now on the run from Republic authorities, Satine and Obi-Wan set off to find the truth.

After their failed attempt to spark civil war on Mandalore, the alliance between Pre Vizsla and Count Dooku will dissolve.
Davu Golec, Aramis, and Deputy Minister Jerec join the list of Satine loyalists who gave their lives for her pacifistic ideals.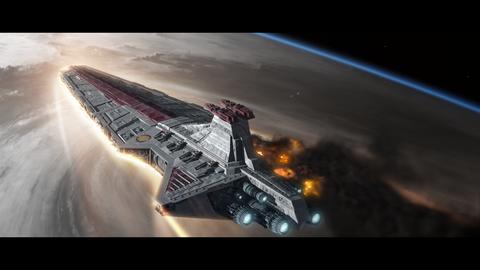 "Death Trap" (S220)
A young boy wages war against the Jedi Knights who left him orphaned, bitter, and alone. Along the way, he enlists the aid of some of the galaxy's most ruthless and deadly bounty hunters.

In Attack of the Clones we saw Mace Windu decapitate Boba Fett's father, Jango Fett.
Aurra Sing from The Phantom Menace and Bossk from The Empire Strikes Back are part of Boba's bounty hunter team.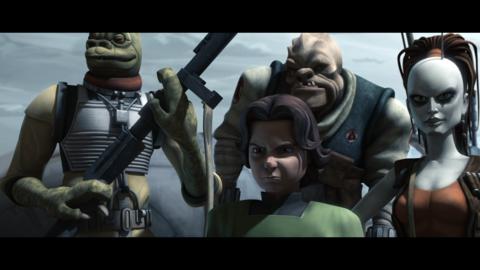 "R2 Come Home" (S221)
When Boba Fett and his band of bounty hunters lead Anakin and Mace into a deadly trap on Vanqor, it's up to R2-D2 to battle his way back to Coruscant and warn the Jedi.
Boba Fett rigs Jango's helmet with a bomb in his third attempt to kill Mace Windu.
We once again return to the surface of Vanqor as seen in "Dooku Captured" (S111).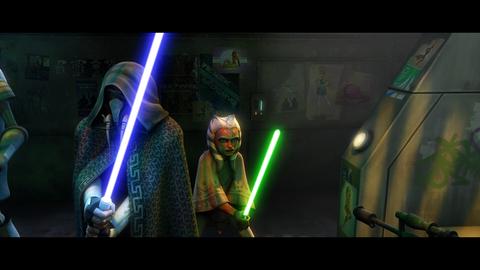 "Lethal Trackdown" (S222)
After combing the Coruscant underworld for Boba Fett, Plo Koon and Ahsoka set out to capture him and his fellow bounty hunters on Florrum.
Plo Koon and Ahsoka fly their speeder into the shipping portal that leads to the Coruscant underworld.
Aurra Sing executes Ponds, Mace Windu's loyal commander since Season One.
Slave I crashes, presumably taking Aurra Sing with it. Both ship and pilot will return.
Boba Fett and Bossk are arrested and taken to a prison on Coruscant. They are still in prison when we next see them in the series.
Check out StarWars.com to see
the latest syndicated episodes
along with the list of US stations on which
The Clone Wars
appears.
I hope you've enjoyed my Chronicling The Clone Wars blogs. Be sure to check out DK's upcoming Star Wars: The Clone Wars Episode Guide by Jason Fry, which covers all 108 episodes of the show, seasons 1-5. Look for it on shelves June 3!