Smugglers and scoundrels galore, and we can't wait.
We've got a good feeling about this.
The official trailer and poster for Solo: A Star Wars Story made their debut today, and they have us wishing we could just make the jump to May 25 already. The trailer clocks in at over two minutes and shows us more of the movie than ever before, including great Han-and-Chewie moments, a super-cool Lando and the equally super-cool droid L3-37, and some kinetic Falcon action. The poster is an earth-toned, Western-movie-style image, featuring beautifully-painted takes on the main characters and a world from the film -- it's got a definite retro vibe and we love it.
What are you waiting for? Check out both out below!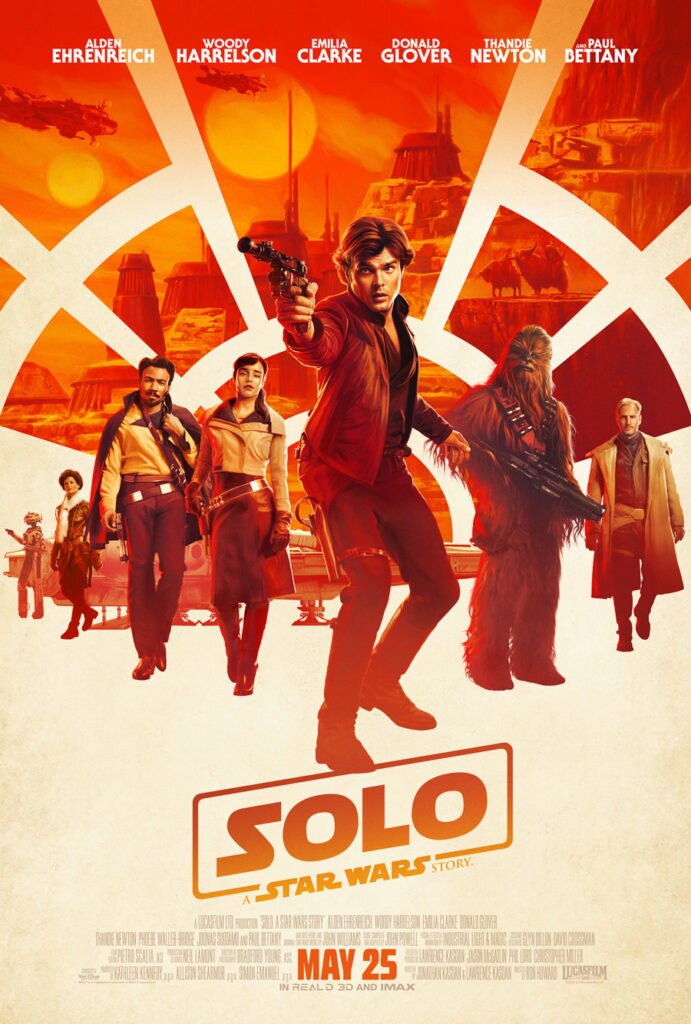 Solo: A Star Wars Story arrives May 25.
StarWars.com. All Star Wars, all the time.