With one month to go before the film's release on December 20, take a closer look at its heroes and villains!
Lightsaber at her hip, blaster by her side, and her ever-present staff in hand, Rey looks off into the distance ready for whatever the future brings.
Today we got our first look at a stunning array of character posters, including this image of Rey, to celebrate the final month leading up to the release of Star Wars: The Rise of Skywalker! The epic conclusion to the Skywalker saga, more than 40 years in the making, promises to reunite old friends and introduce new faces when it hits theaters on December 20, 2019.
The posters feature striking new characters like the adorable droid D-O, Zorii Bliss, and Jannah, giving us a closer look at the intricate costumes and sculpting details that make these characters unique.
Rey, Kylo Ren, Rose Tico, Finn, and Poe Dameron appear determined and ready for action, alongside fan favorites Chewbacca, R2-D2, C-3PO, and BB-8.
And of course there's Lando Calrissian, looking as dapper as ever in his long flowing cape, resting regally on a cane as he gazes out of frame.
We don't know exactly what's in store for the heroes of the Resistance when The Rise of Skywalker arrives, but we know December 20 can't get here fast enough. For now, take a look at the full array of character posters below!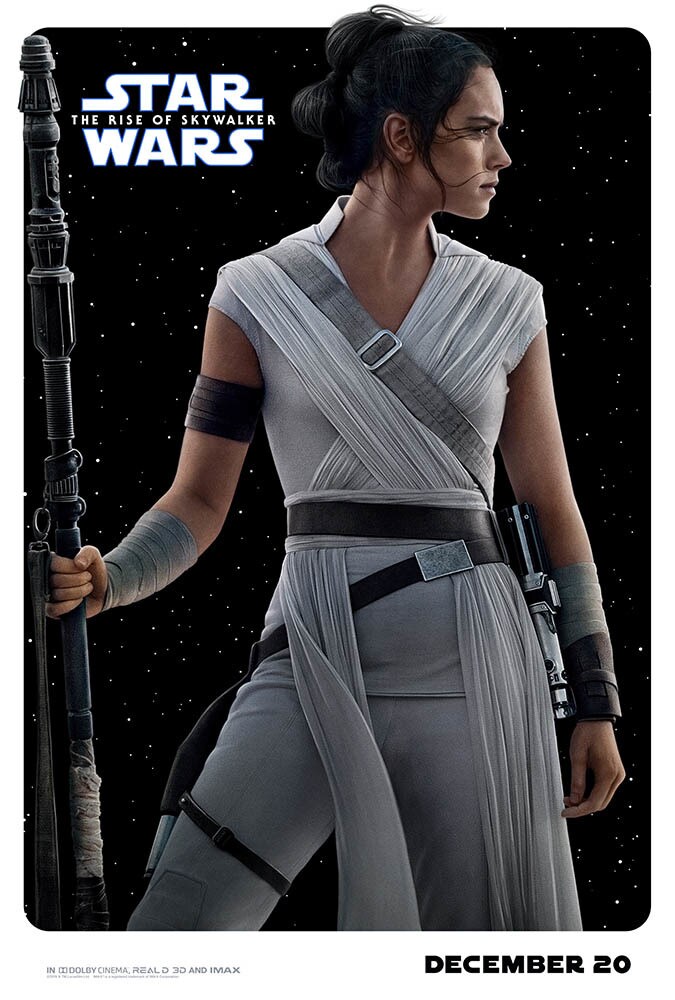 StarWars.com. All Star Wars, all the time.
Site tags: #StarWarsBlog