To mark the release of The Last Jedi novelization, StarWars.com looks back at the many editions of the book that started it all.
Just this week, Jason Fry's long-awaited novelization of Star Wars: The Last Jedi arrived. It continues a major Star Wars tradition of book adaptations, which began with 1977's Star Wars.
The first issue of Marvel's million-selling comic adaptation hit shelves on April 12, 1977 -- before the May 25, 1977, debut of the film -- but even that was predated by the release of the novelization.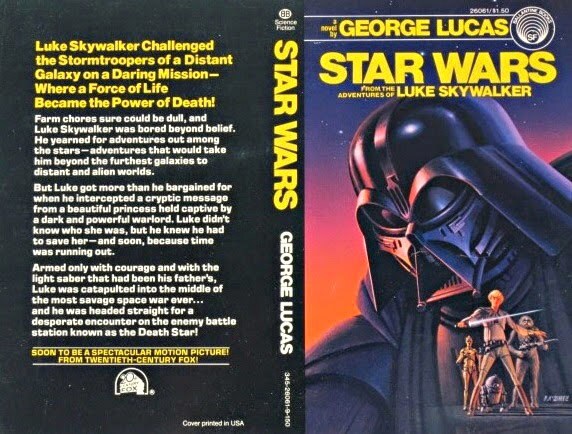 Famously ghost-written by Alan Dean Foster, Star Wars: From the Adventures of Luke Skywalker as the first version was titled, arrived on November 12, 1976. With a striking cover by the legendary Ralph McQuarrie, it sold out of its initial print run of 125,000 copies by February of 1977. Soon, Ballantine had sold another 3.5 million copies.
As the film exploded, the original would see 30 reprints between '76 and '79. To date, Star Wars has seen north of 60 reprints in the United States alone, not including the many and varied versions across the planet.
When I interviewed Alan Dean Foster years ago, he remembered his earliest time on Star Wars: "My contract called for me to write a novelization of this unknown film called Star Wars, and then a sequel novel. 'What should I write for the latter', I inquired?
'Anything you want,' George told me. 'Just remember: you can't use the character of Han Solo, and whatever you write has to be film-able on a low budget.'"
Hence…Mimban in Splinter of the Mind's Eye.
Unlike the modern era, Star Wars saw its paperback release hit shelves before the hardcover. A Science Fiction Book Club version with full-bleed art by John Berkey landed in late '77, along with the classic gold hardcover with that familiar Berkey artwork boxed off, much like the ubiquitous gold-framed paperback versions.