Discover the design inspirations for this episode's Jedi temple and much more!
The second season of Star Wars Resistance is here! In Season Two, pilot Kazuda "Kaz" Xiono and his friends aboard the Colossus search for the Resistance base, but the First Order is in close pursuit. Visit StarWars.com following each episode for "Bucket's List Extra," an expansion of our weekly fun-facts video series Bucket's List, often featuring never-before-seen concept art and stills from the show. In this installment, we look at "The Relic Raider."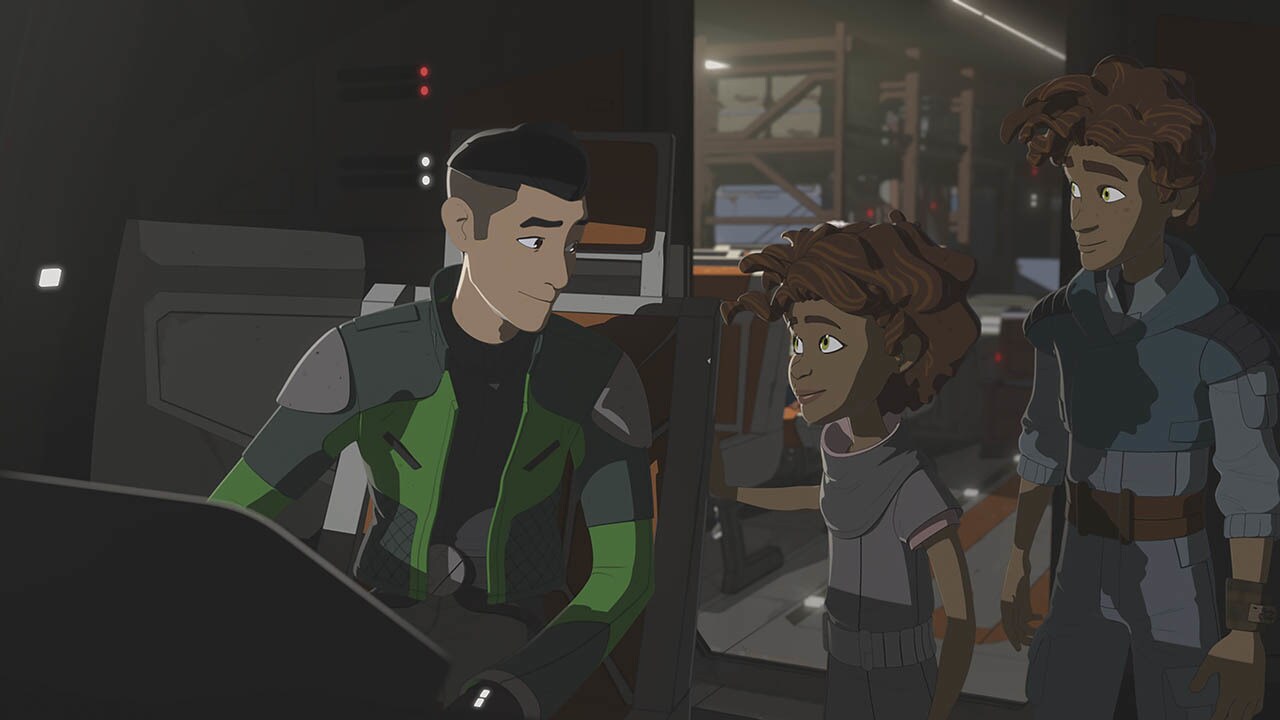 1. New looks for old favorites.
Kel and Eila sport new outfits in this episode; since they're now safe on the Colossus, the orphaned brother and sister can mingle with the rest of the inhabitants and secure new clothes, food, and supplies. "It shows that their situation has improved greatly since the first season," says art director Amy Beth Christenson.
2. Sith origins.
The planet Ashas Ree, an old Sith world, dates back to the Tales of the Jedi Companion, a roleplaying game sourcebook first published by West End Games back in 1996. 
3. Lessons in temple development.
The lore of Jedi temples being built over conquered Sith temples is an idea that surfaced during the development of Star Wars: The Clone Wars. Even the Jedi Temple on Coruscant has an ancient Sith shrine deep in its foundations.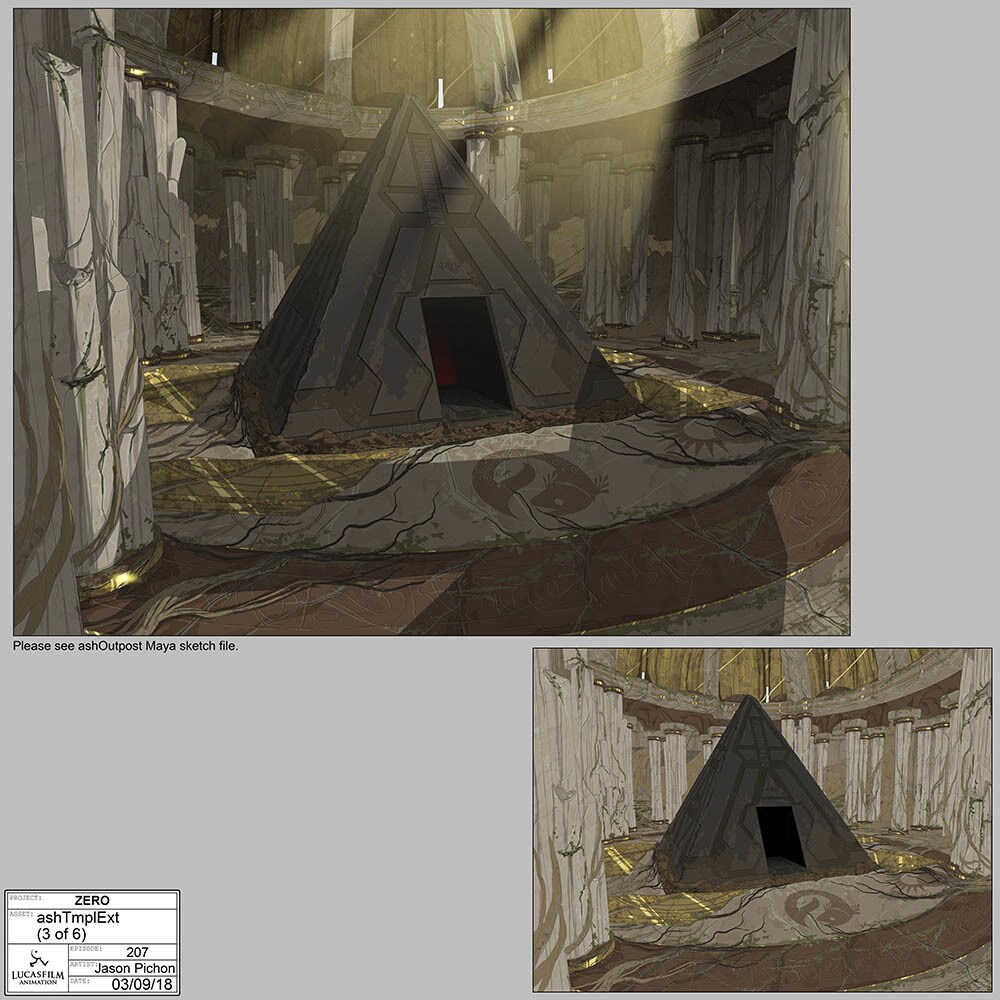 4. Force-inspired interior design.
"The symbol engraved in the Jedi temple is a snake/fish based off of the yin yang symbol," says Christenson. "The snake represents the dark side of the Force, and the fish the light side. It reinforces the fact that the Jedi temple was built over a Sith temple to balance out the energy in that area."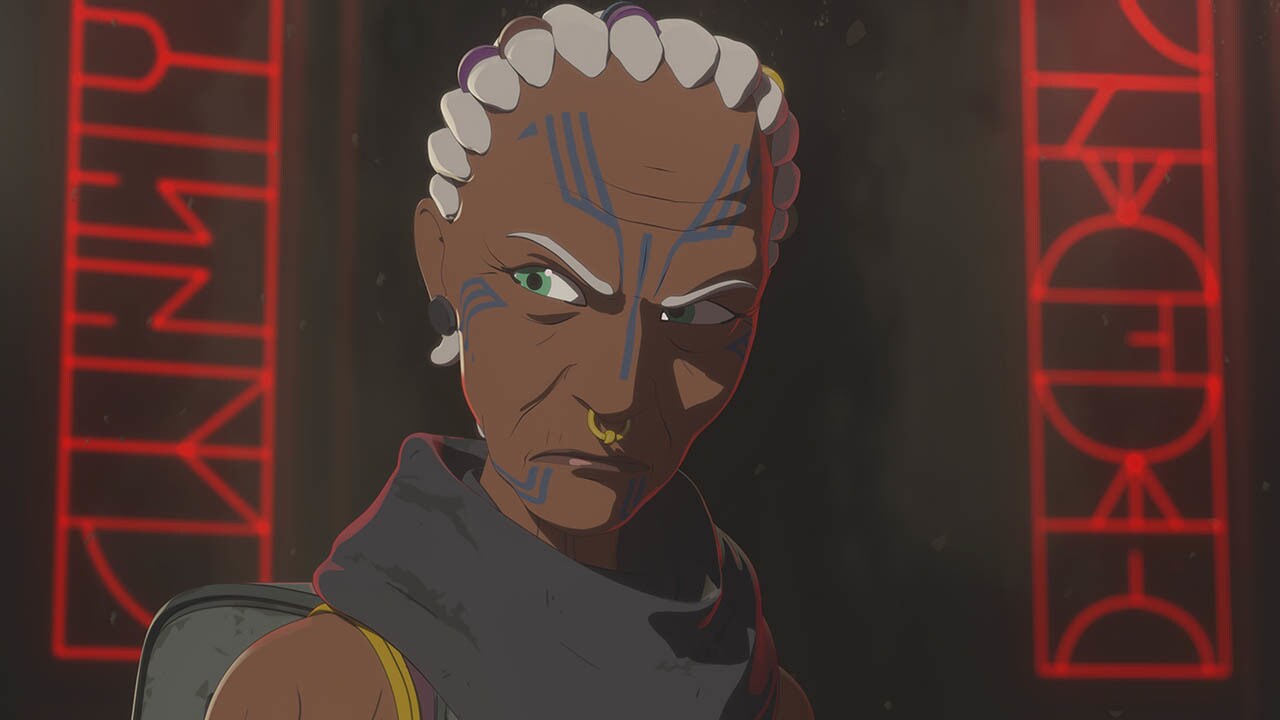 5. More about Mika.
"The character of Mika Grey evolved from imagining what Asajj Ventress would be like had she survived into this era," Pablo Hidalgo of the Lucasfilm Story Group tells StarWars.com. Though not the same person, an unaffiliated Force-user who has gone through much was a strong point of inspiration for the well-traveled Mika.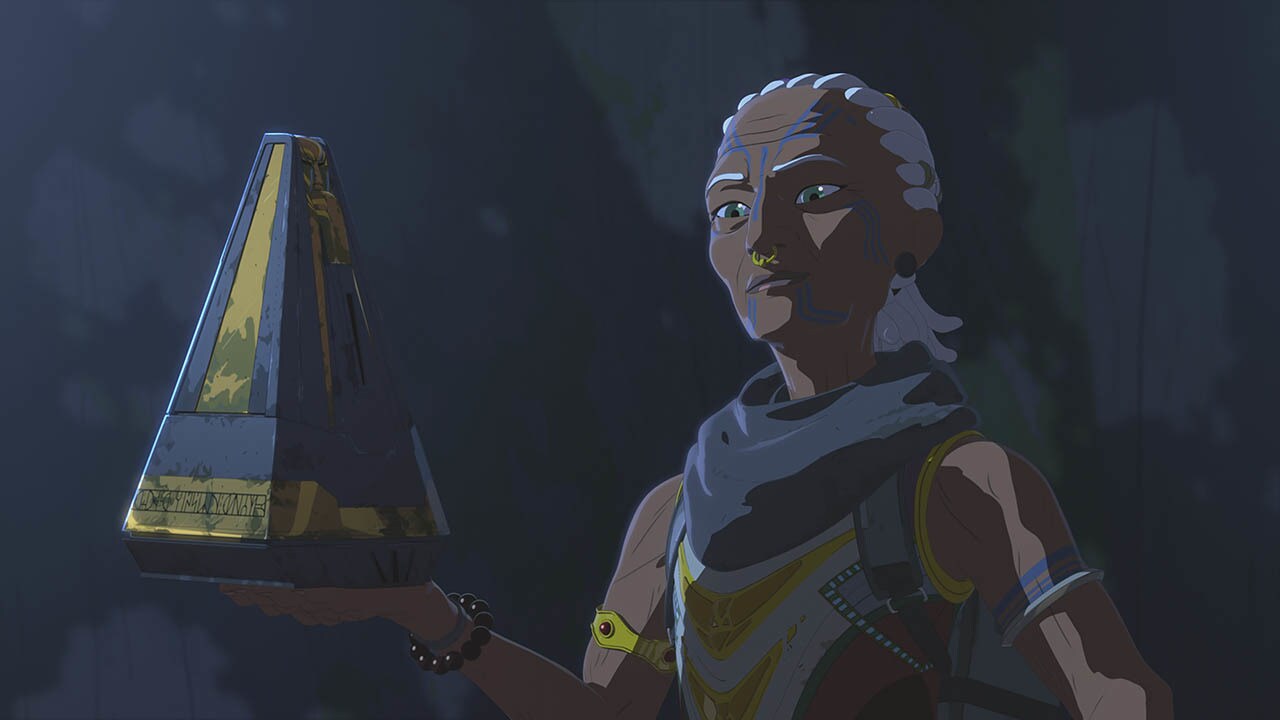 6. A Kylo connection.
In the script, Mika originally specified that the relic was a very powerful weapon that belonged to an ancient Sith Lord. Like other Sith artifacts seen in Star Wars stories, it has a triangular shape, which symbolizes a pinnacle of power above a lowly base. Sith artifacts, ancient writing, and Kylo Ren's pursuit of such secrets all factor into upcoming Star Wars storytelling...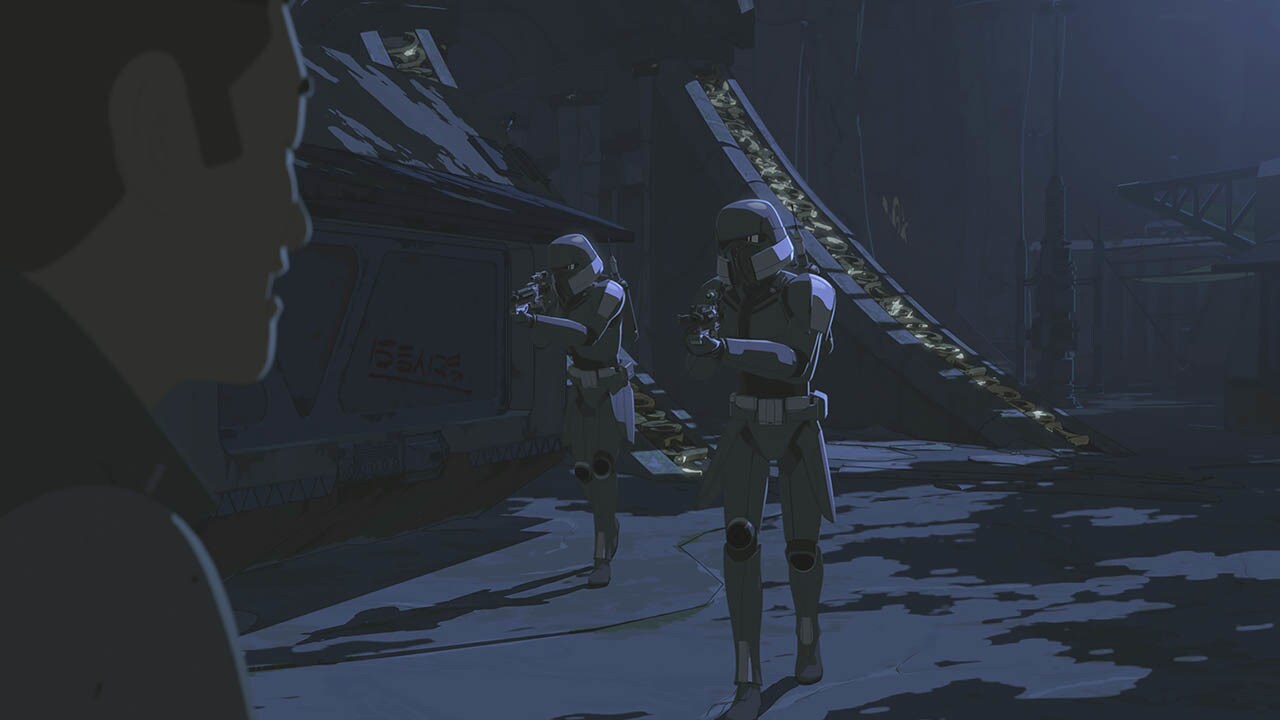 7. First appearance for the First Order Raiders!
The First Order Raiders are a new and original design, created for this episode.
Star Wars Resistance airs Sundays at 6 p.m. ET/PT on Disney XD, Sundays at 10 p.m. ET/PT on Disney Channel, and is available on the DisneyNow app.
StarWars.com. All Star Wars, all the time.
Site tags: #StarWarsBlog, #BucketsListExtra