See the mysterious image and stay tuned to StarWars.com.
Boba Fett looks ready for battle. That can't be good.
StarWars.com is excited to reveal a mysterious and striking teaser image from Marvel featuring the legendary bounty hunter. Check it out below!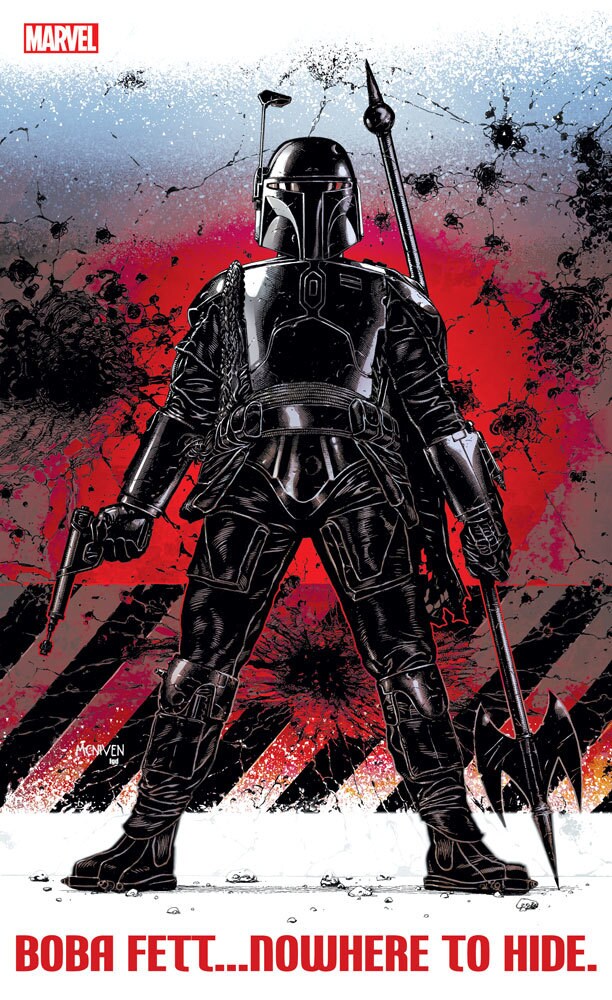 Fett is depicted with a blaster in one hand and a spear in the other, standing in front of a wall that looks shelled from heavy fire. The words "Boba Fett…Nowhere to Hide" grace the bottom of the teaser.
But what does it all mean? Come back to StarWars.com tomorrow to find out.
StarWars.com. All Star Wars, all the time.
 Site tags: #StarWarsBlog, #ThisWeek