Boring conversation? Not with this centerpiece on your holiday table!
Like Luke, are you about to have company? This holiday season will likely bring friends and family to your door, so make an eye-catching centerpiece to steer mealtime conversations toward the galaxy far, far away. Your guests will be inspired to chat about their favorite Star Wars movies, series, and characters.
All you need to make this conversation starter is a cornucopia (or horn of plenty) basket, an AT-ST figure, and all the fake fall foliage you can find. We've got the how-to; you've got the crafting. (And the cooking. Sorry.)
What You'll Need
12-inch cornucopia basket with an open top

Artificial fern stem, brown

Hobby clippers or scissors

Hot glue gun

Sticks, pinky finger width

Assorted artificial fall foliage with thick stems

Wire cutters
Get Started!


Step 1: Begin by clipping the small branches from the artificial ferns.
Step 2: Cut a small piece of plastic as a fern "stem." Hot glue 5 or 6 clipped branches to the stem to create a miniature-sized fern.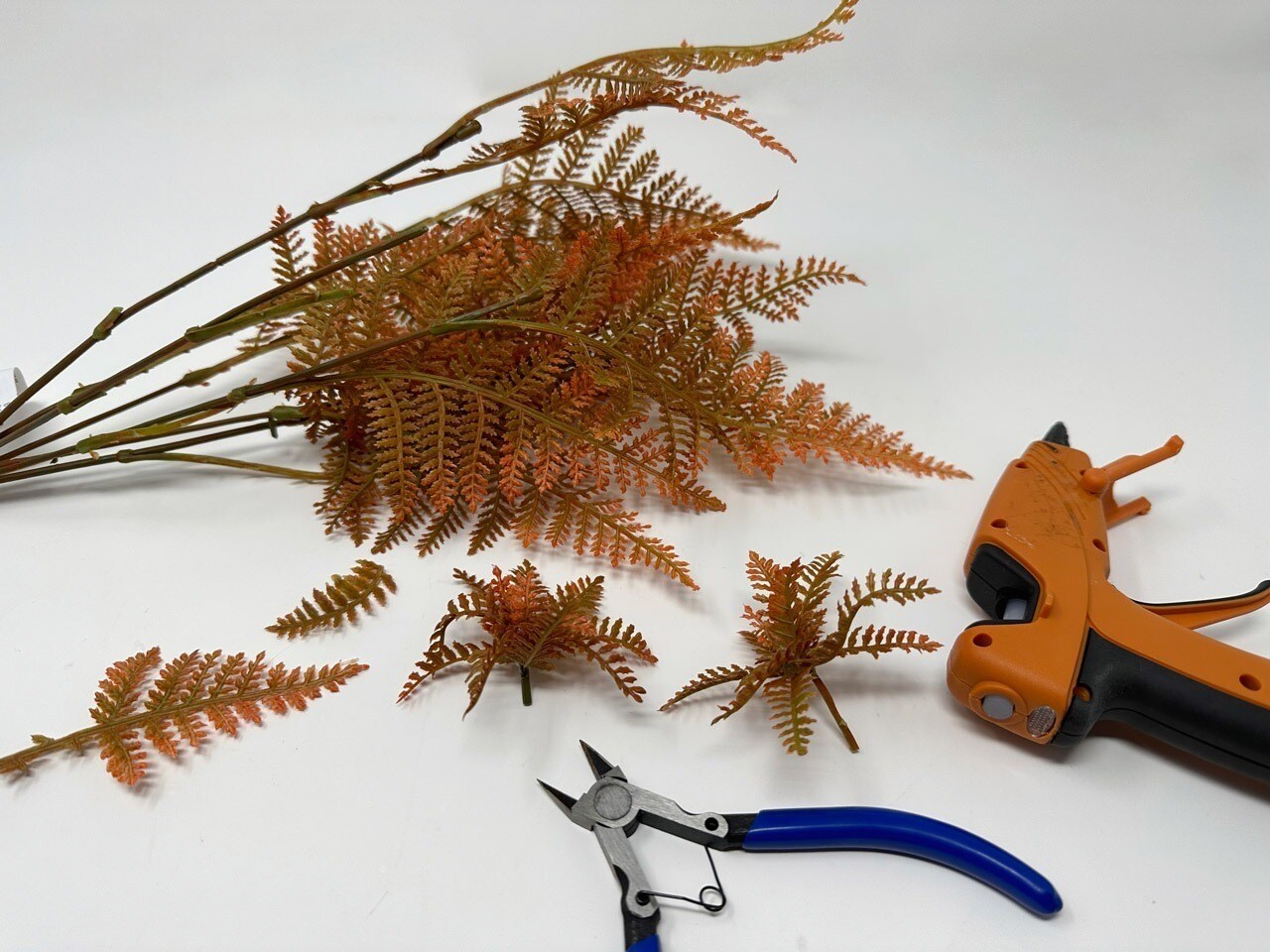 Step 3: Repeat steps 1 and 2 until you have 5-10 miniature ferns.
Step 4: Hot glue the ferns you made to the bottom of the basket.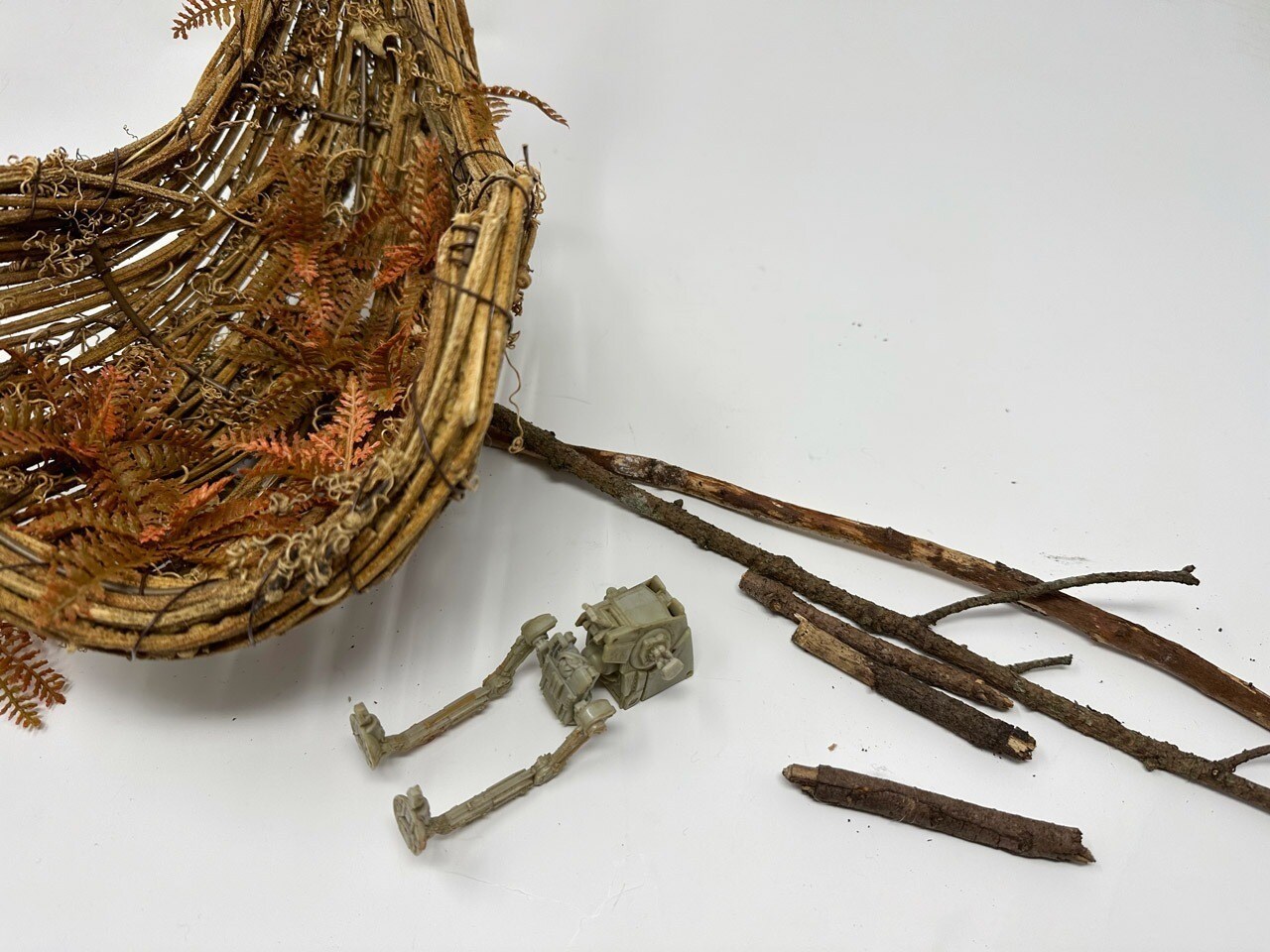 Step 5: Hot glue the AT-ST in the center of the basket.
Step 6: Cut four sticks approximately three inches in length. Hot glue them to the front of the basket, angled so that they look they're tumbling down toward the AT-ST. 
Step 7: Next, cut pieces of the artificial fall foliage 6-8 inches long. (Most stems contain wire, so you may have to use wire cutter.)
Step 8: Hot glue the cut pieces in the back end of the cornucopia to mimic the forest of Endor. Place at least 10 stems in the back of the basket.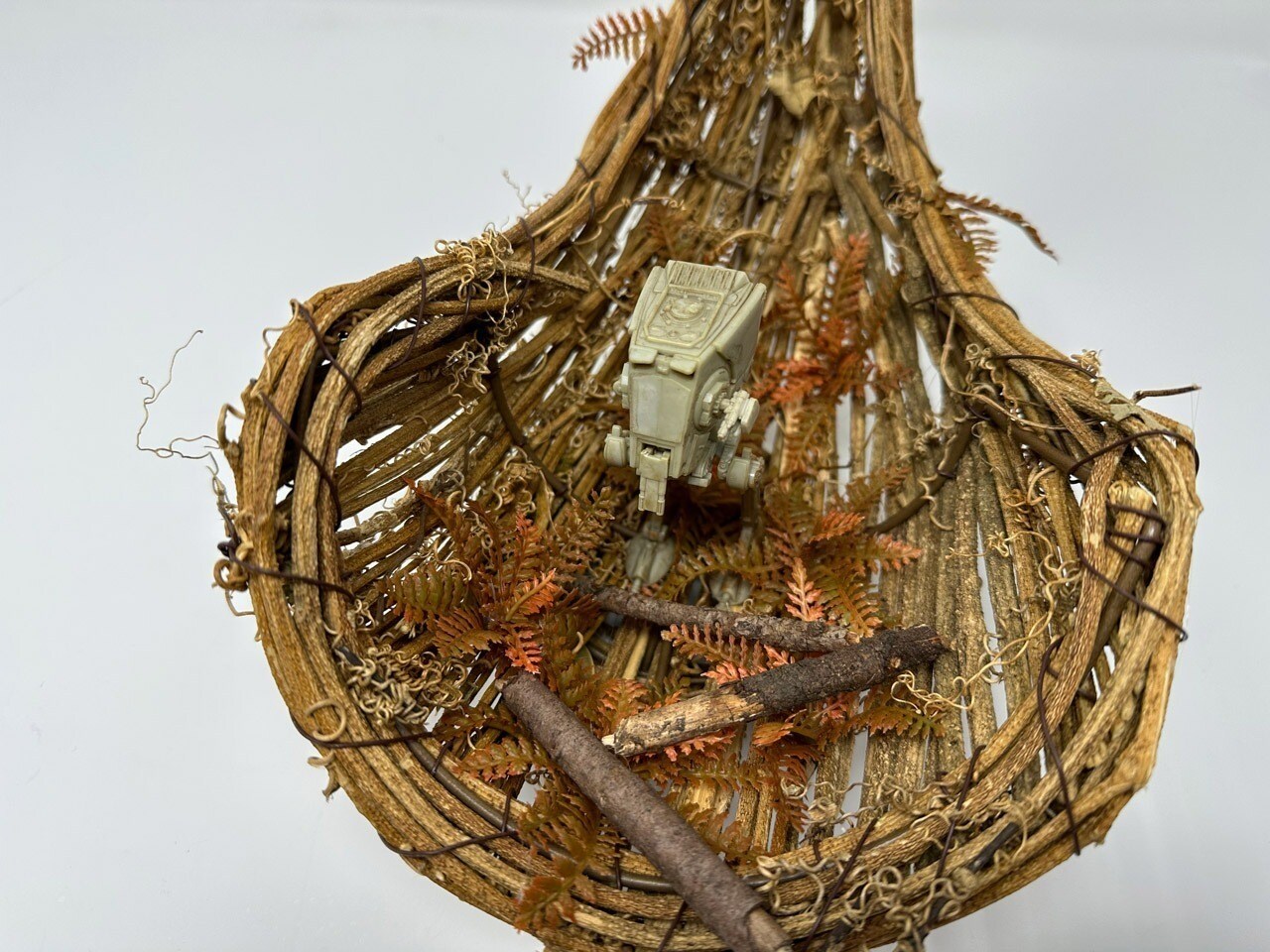 Step 9: Add additional foliage to the basket, including the edges, as desired. Your AT-ST centerpiece is complete!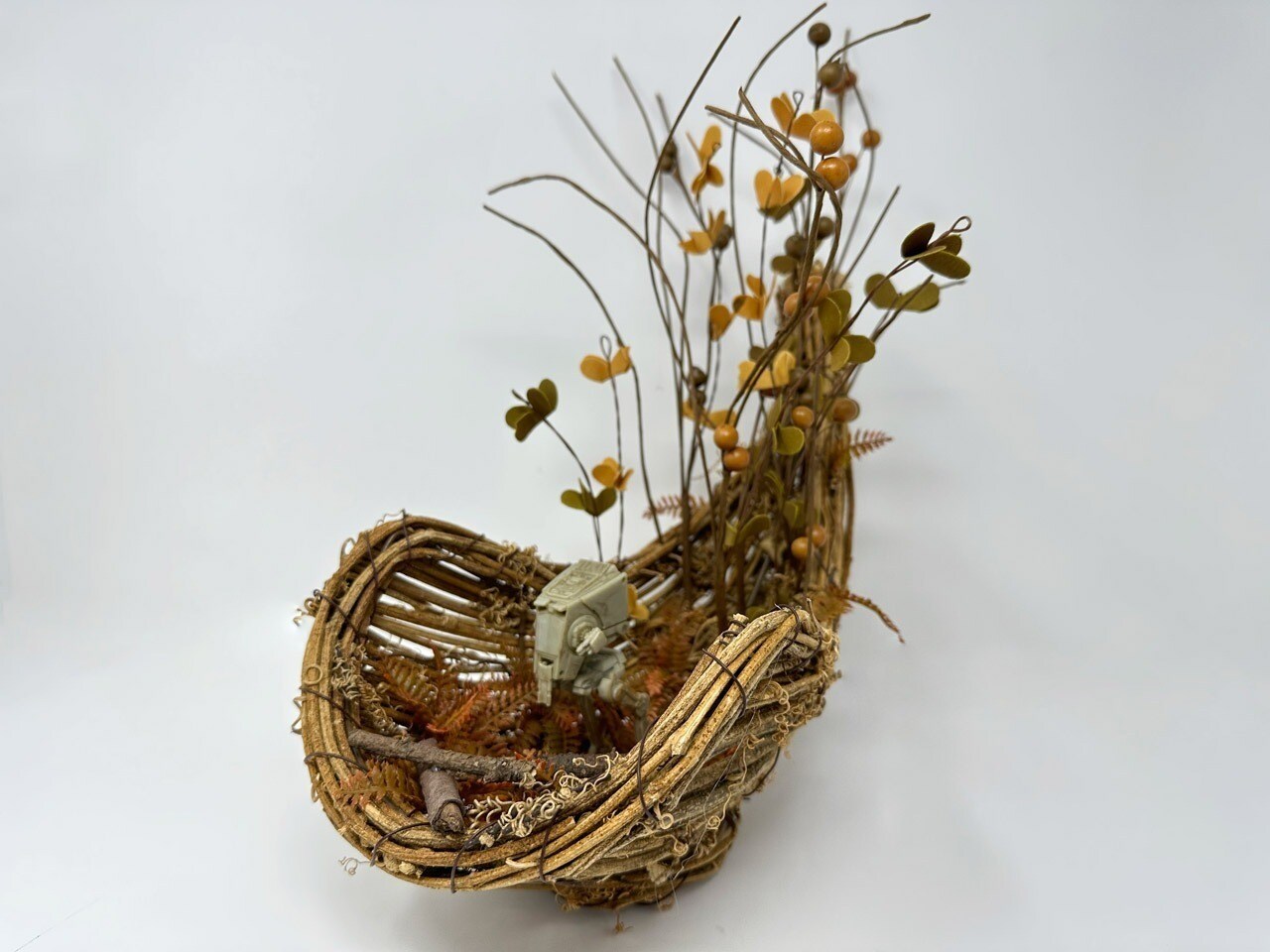 Place it in the center of your kitchen or holiday table, and you'll have a conversation starter like no other!