Light up the night with a symbol of rebellion.
Andor is lighting up our screens on Disney+, and now the burgeoning rebellion can illuminate your front porch as well this Halloween! This Andor-inspired pumpkin stencil, featuring the symbol of rebellion from the series, is super easy. And, best of all, you don't have to worry about keeping things neat. Keep the edges of the carved symbol jagged to capture the spirit of the rough-around-the-edges rebellion. 

What You'll Need
Pumpkin

Newspaper or paper bags

Scissors

Tape

Pumpkin carving tools

Pushpin

Red LED light or candle (battery-powered)
Get Carving! 
The activities in this article should only be done with adult supervision.
Step 1: Lay down newspaper or paper bags on your work surface. Carve an opening in the top of the pumpkin and hollow it out. Dispose of the removed parts as needed.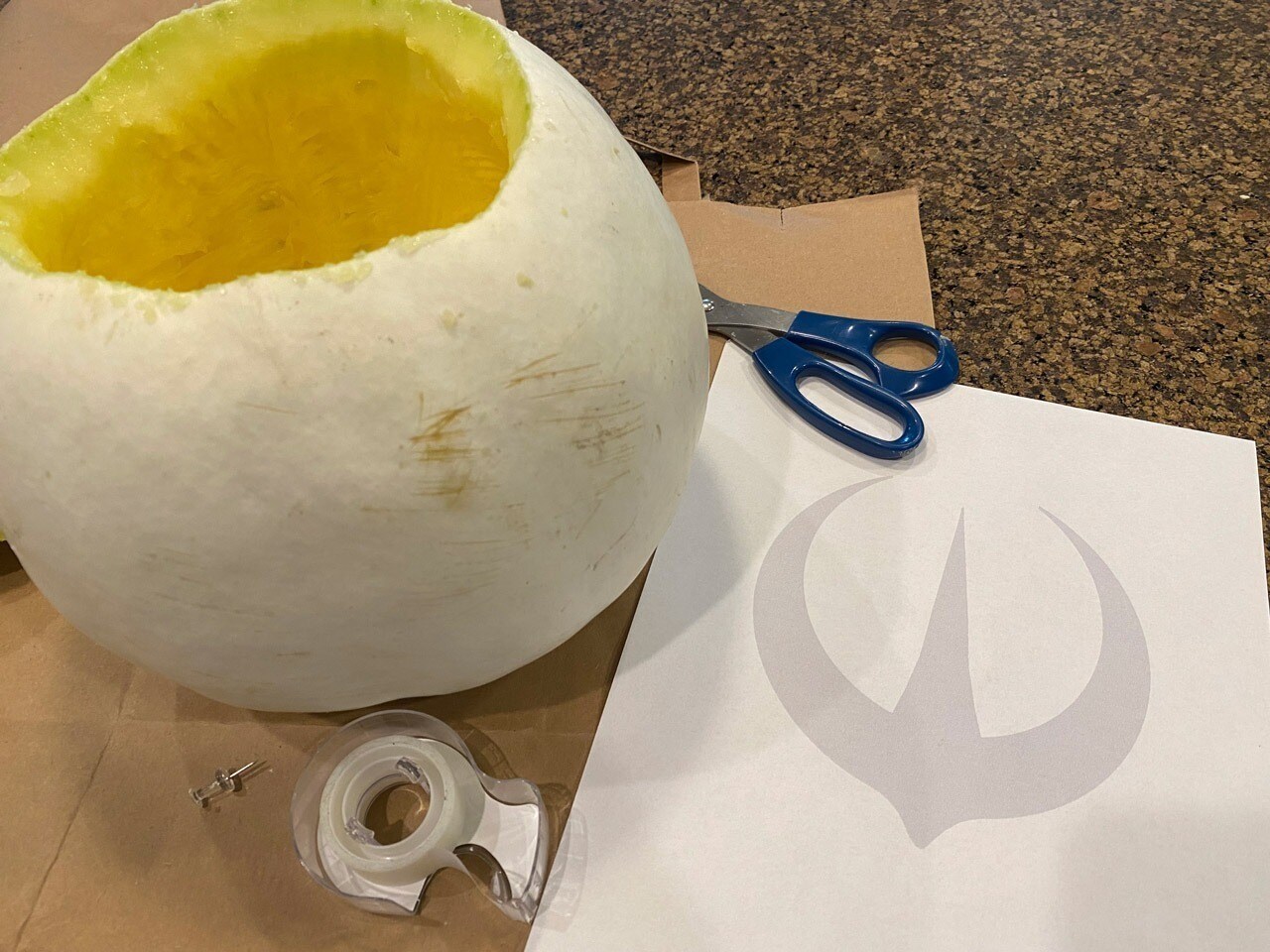 Step 2: Print out the Andor symbol stencil. 
Tip: If you're using a smaller pumpkin, scale down the size in the printing options.
Step 3: Cut around the Andor symbol with scissors, leaving about an inch of white space around it.
Step 4: Tape the stencil to the side of the hollowed-out pumpkin. You may have to fold the paper to get it to lie against the surface; line up the edges of the symbol as best you can when folding.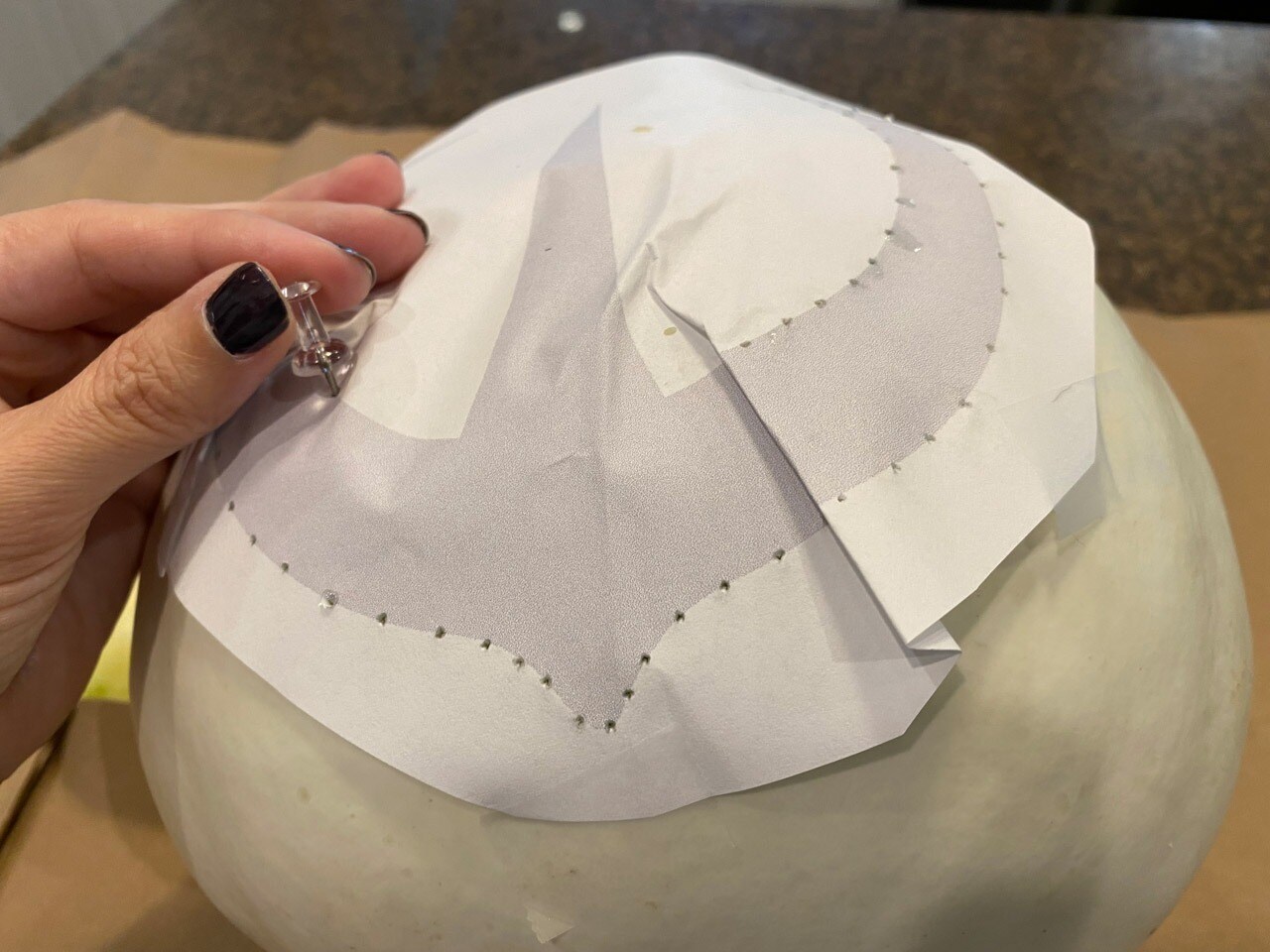 Step 5: Poke a pushpin through the paper to outline the stencil. Space the dots no more than a centimeter apart.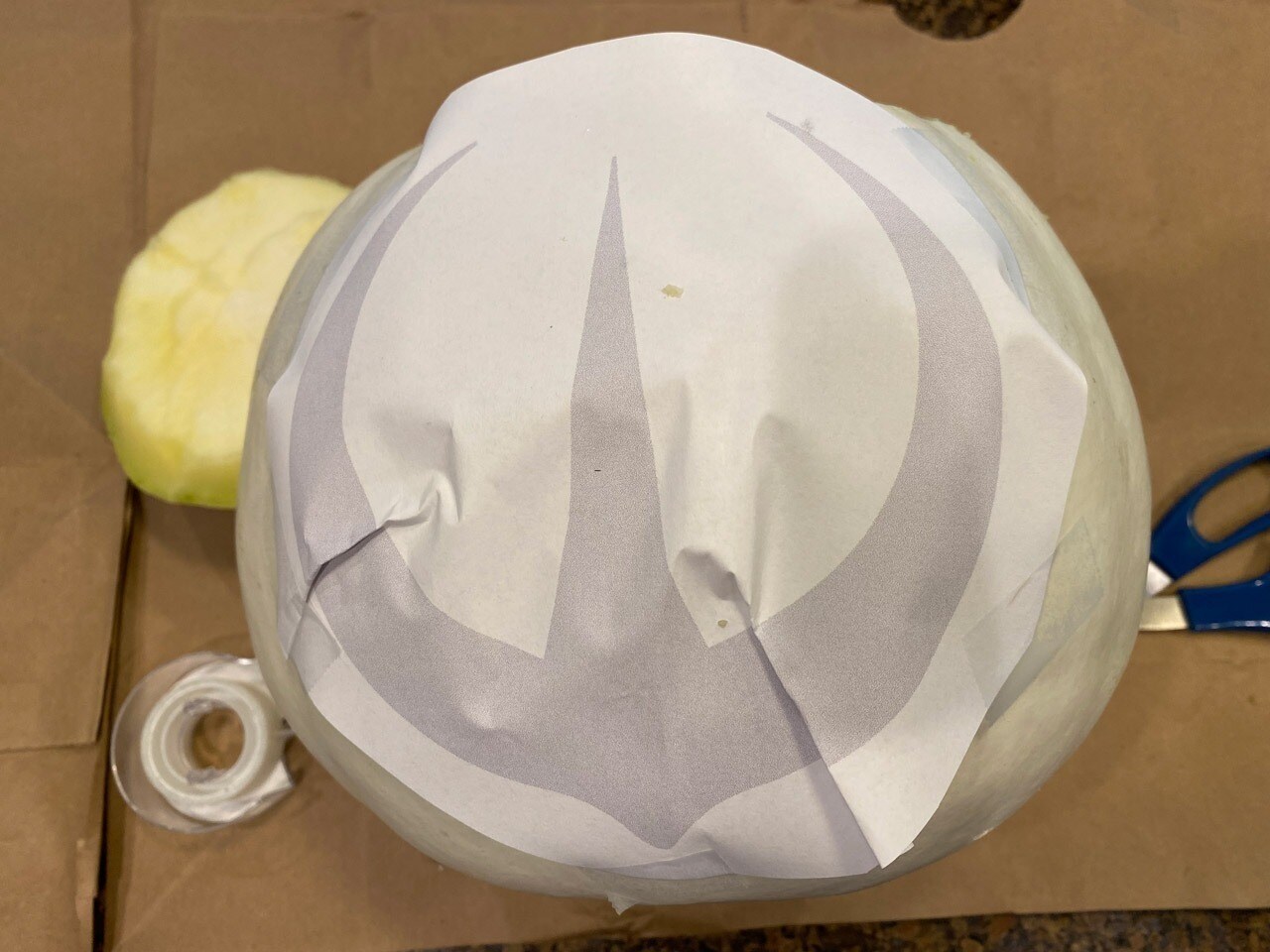 Step 6: Remove the stencil. The symbol should be easily visible on the pumpkin.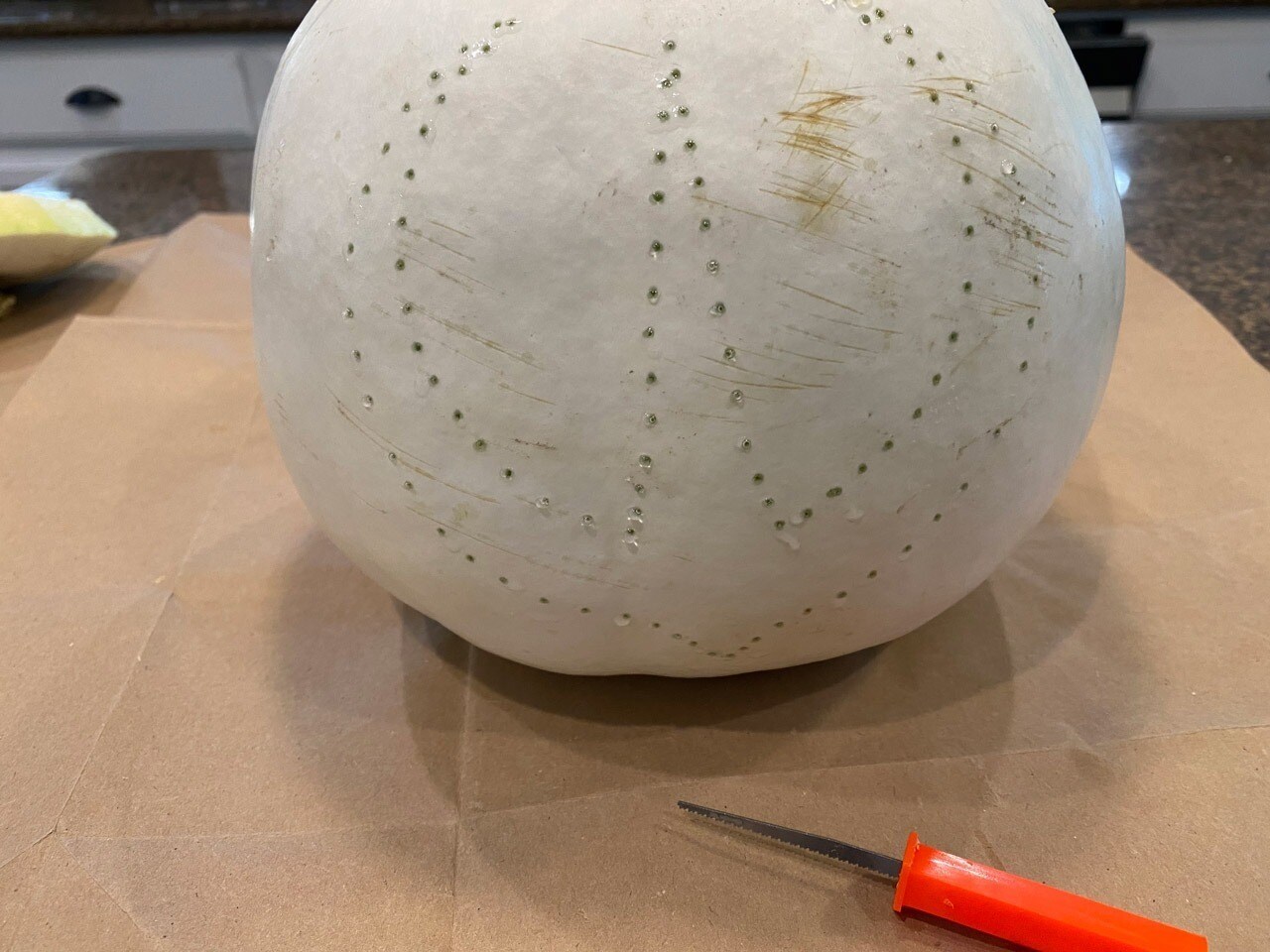 Step 7: Carefully carve out the symbol. If folding the stencil on the pumpkin resulted in any asymmetry, use this time to correct it. Otherwise, leave the edges of the symbol jagged.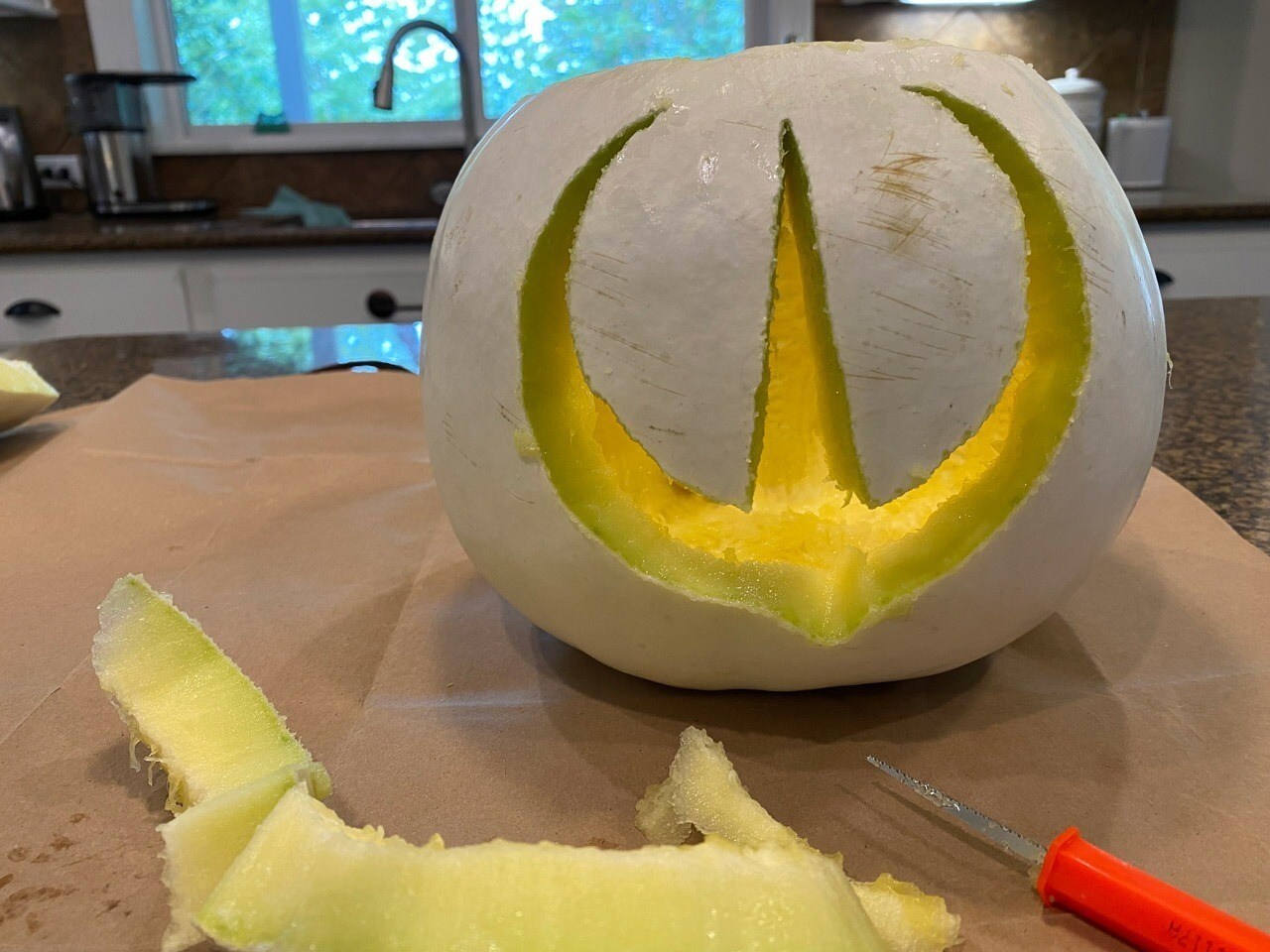 Step 8: Add the red LED light to the inside.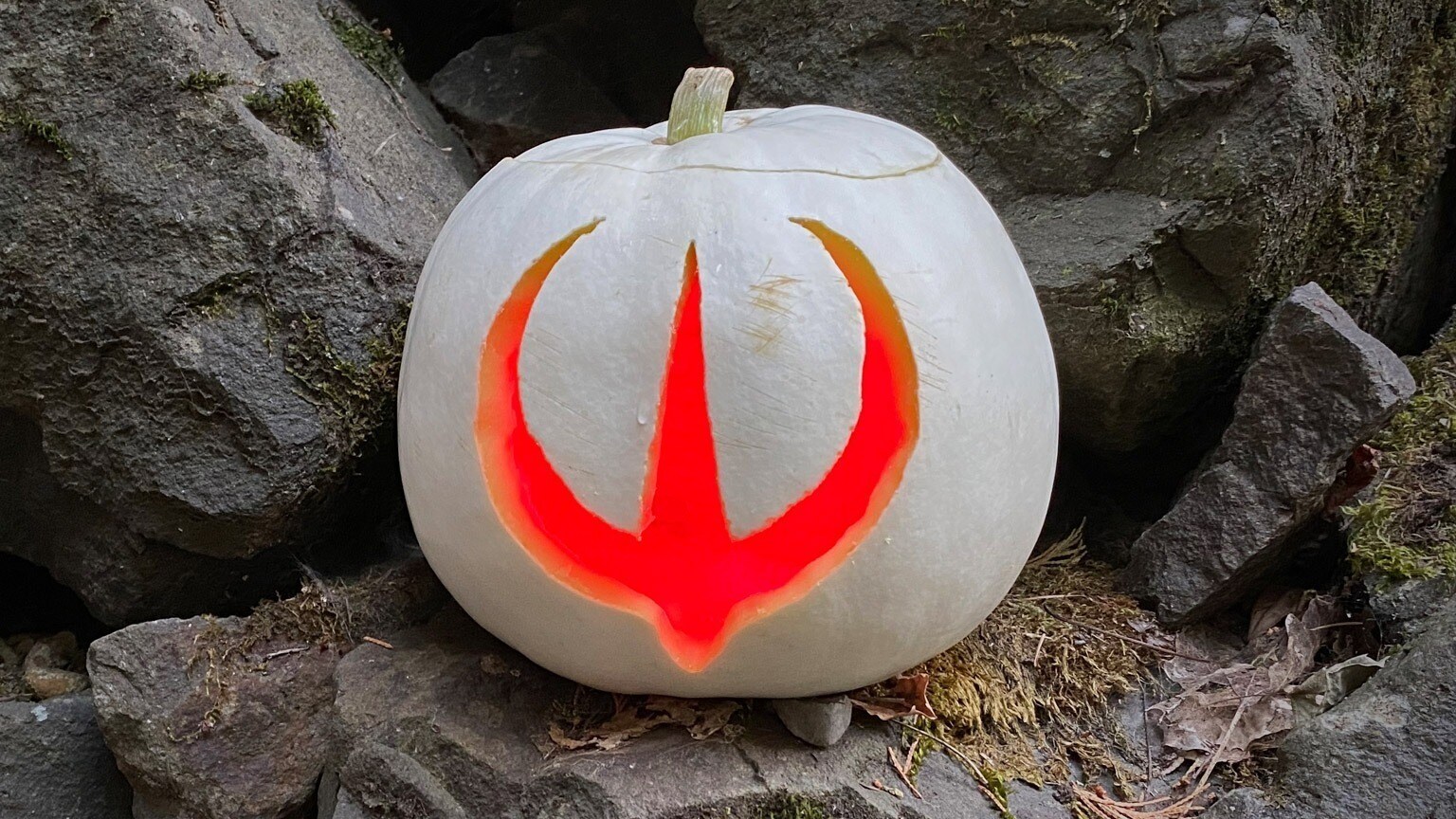 Your Andor-inspired pumpkin is complete! Fight for the rebellion this Halloween and beyond with the compelling new series, only on Disney+.