As Ahsoka Tano's Clone Wars journey nears its end, we look back at one of her formative adventures.
Star Wars strings together narratives across multiple films, series, and other media. But some of the best Star Wars stories are self-contained, allowing us to connect with characters and situations without the necessity of accompanying episodes or films. The episode "Lightsaber Lost" from Season Two of Star Wars: The Clone Wars is a high point and a fine example of these one-act dramas, exploring the archetypal relationship between the student, Ahsoka Tano, and the teacher, Tera Sinube.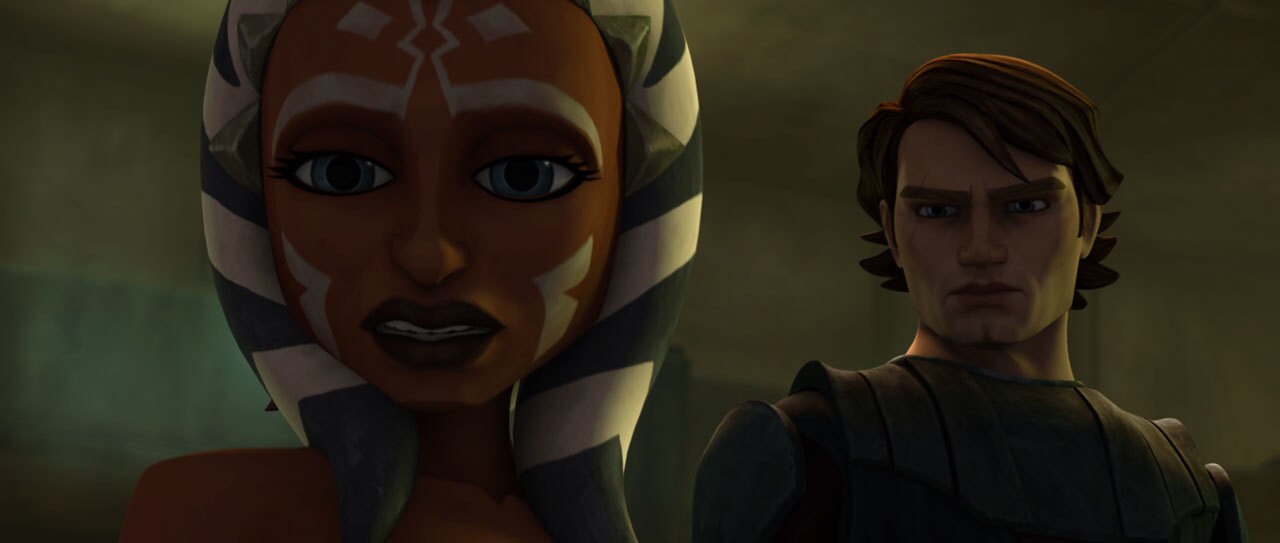 Though she often disagrees with her master, Ahsoka Tano has easily picked up many habits from Anakin Skywalker. Such recalcitrance can be an advantage in battle, but the young Padawan must learn from the headstrong mistakes that she'll inevitably make. It's fittingly cyclical that Ahsoka blunders in similar ways to her master. Anakin himself loses his lightsaber multiple times in Star Wars: Attack of the Clones regardless of Obi-Wan Kenobi's constant chiding, "This weapon is your life."
A healthy remedy to weakness is often the fresh perspective of a new companion. This comes in the form of Tera Sinube, the elder Jedi who serves as Ahsoka's mentor for this adventure. Patient, mindful, and humorously eccentric, the Cosian has a subtle approach similar to both Jedi Master Yoda and Qui-Gon Jinn. Unassuming at first, Sinube's Sherlock Holmes-like expertise for the criminal world is of use to Ahsoka, who begrudgingly lets "gramps" accompany her.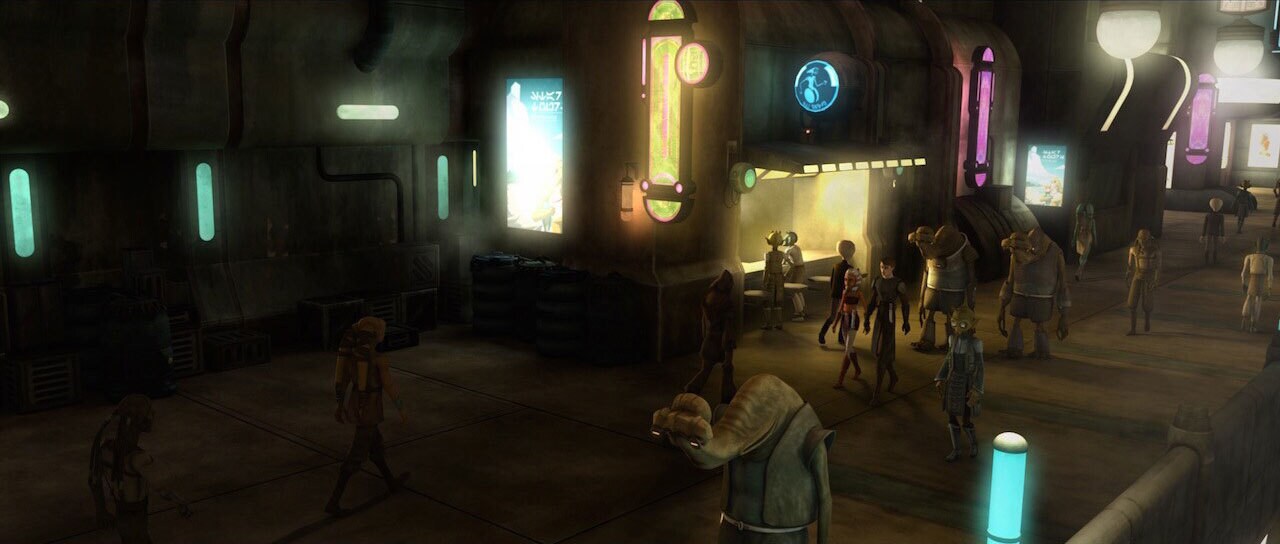 The Coruscant underworld is a threshold in Ahsoka's larger journey, and a place she's recently revisited in the final season of the series. But during this earlier foray, while Ahsoka is already experienced on the battlefield, she finds the crime-ridden sub-levels of the capital city do not present easy distinctions between friend and enemy. It's a new mythological "dark forest."
A poignant accent to the underworld setting is the presence of disease and poverty, an all too likely consequence of the Republic's economic woes now exacerbated by the war. Ahsoka struggles at the sight of the apparent suffering, signifying the complication of the world that runs parallel to her own growth in perception.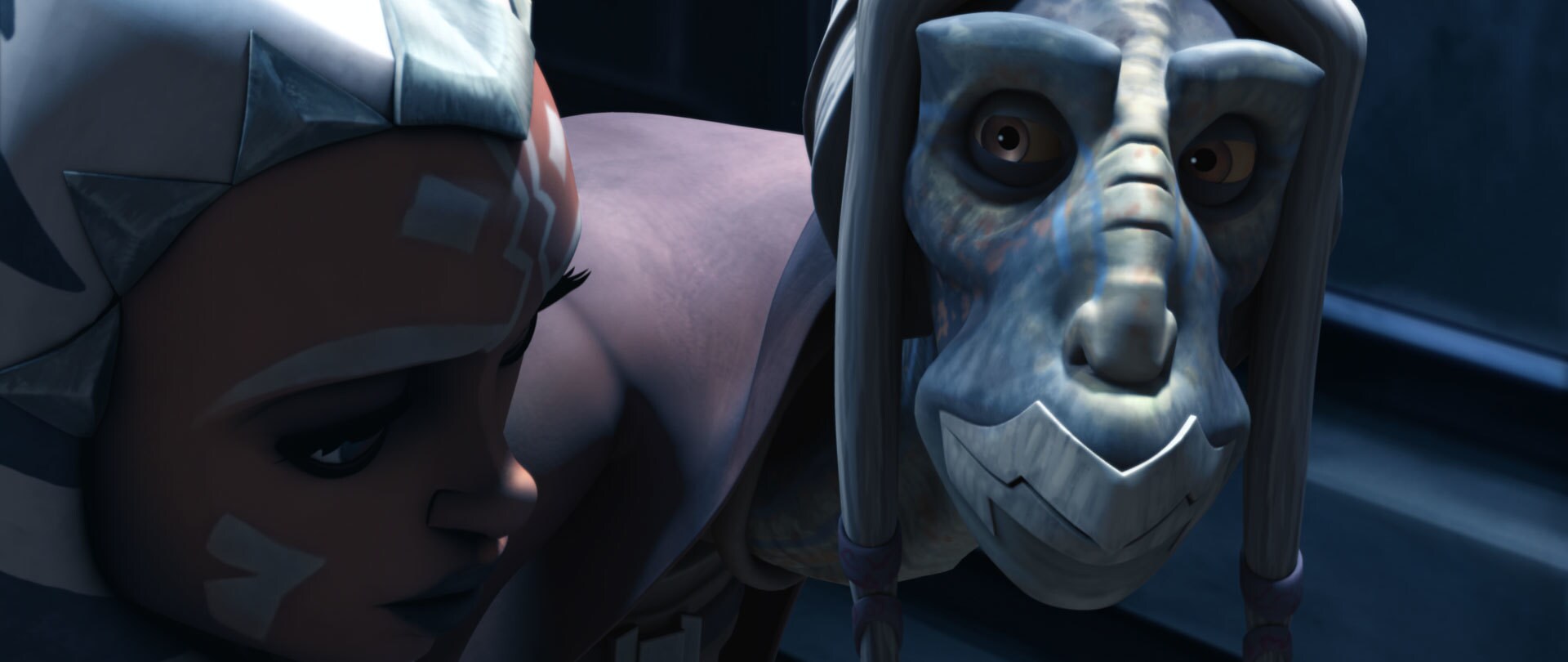 Sinube's encouragement to "quiet your mind" is akin to Qui-Gon Jinn's counsel in Star Wars: The Phantom Menace, and falls in stark contrast to Ahsoka's avidity. The elder Jedi continuously reminds her to slow down and restrain her zeal. "The value of moving slowly," he says, "is that one can always clearly see the way ahead."
Soon the pace quickens. The Terrelian Jango Jumper known as Cassie Cryar provides an exciting chase across Coruscant's cityscape. Even after Ahsoka's desperate pursuit, it is still Sinube's discreet placement of a tracking device that allows them to catch up with the villains at the train depot.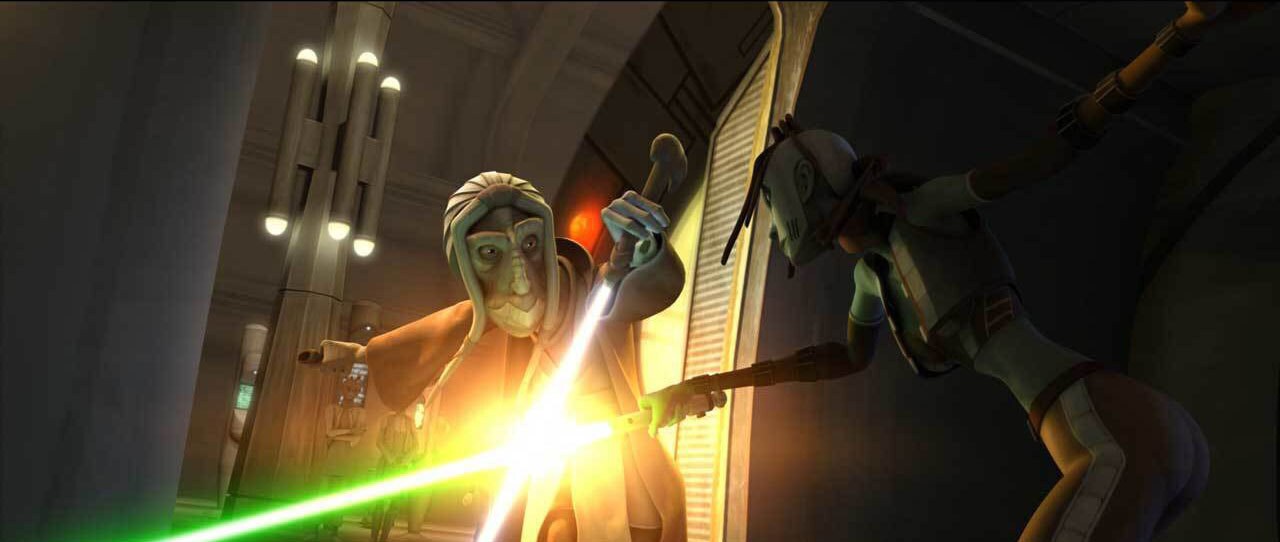 At the climactic moment, Ahsoka proves her own selflessness by offering up herself in place of Cryar's hostages. When the Jango Jumper refuses, Ahsoka hesitates, but soon realizes that Master Sinube is one step ahead. He arrives to unveil a unique lightsaber hidden within his walking cane, and the thief is taken under arrest. Having recovered her weapon, the Padawan can reflect on what Sinube calls "a lesson in patience."
The lightsaber only represents the burden that comes with knowledge and strength. Wisdom provides the balance. "This weapon is your life," Ahsoka tells a group of younglings at the episode's conclusion, "but it is also your responsibility. Don't let it out of your sight."
This short-form adventure defines Ahsoka Tano as an increasingly independent character, distinct in her own thinking and actions. In time, this personal growth complicates her relationship with her master, but frees her to assert her own identity.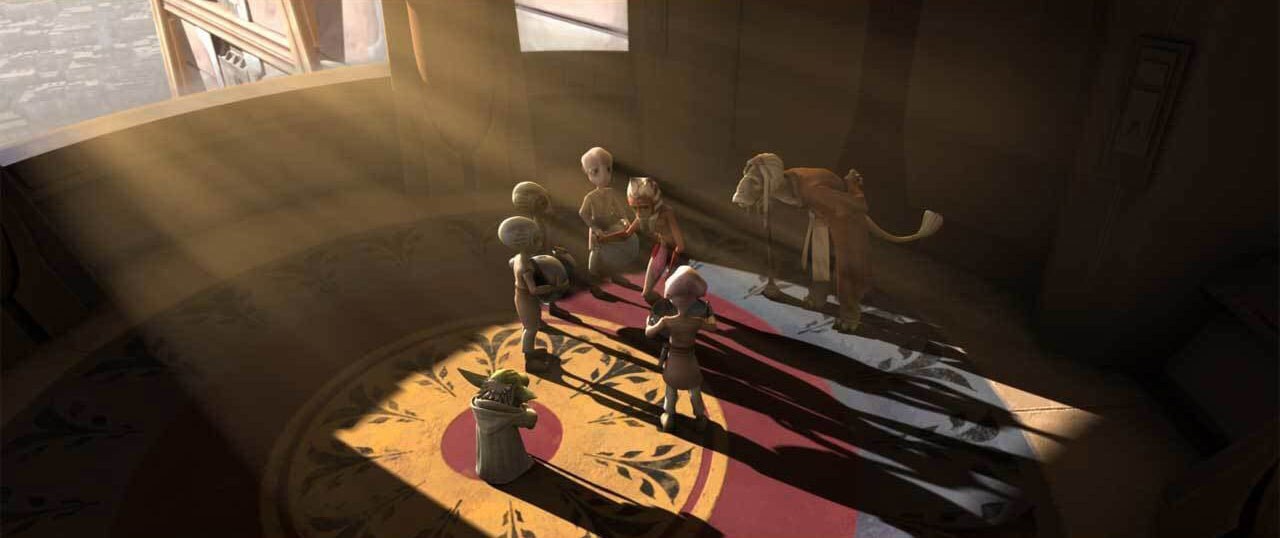 And Tera Sinube's parting wisdom -- "Pass on what you have learned," -- is a denouement that befits the entire Star Wars saga (echoing Master Yoda's dialogue from Star Wars: Return of the Jedi). We have experienced too few adventures with sagely Jedi Masters. Yet it seems appropriate. Their rarity only adds to their worth when we have the chance to accompany them as an audience.
Watch the final season of Star Wars: The Clone Wars on Disney+.
Learn more about Star Wars on Disney+.
Lucas O. Seastrom is a writer and historian at Lucasfilm. He grew up on a farm in California's Central Valley and is a lifelong Star Wars and Indiana Jones fan.
Site tags: #StarWarsBlog, #TheCloneWars