Ahsoka and the Martez sisters make their escape in the explosive ending to the latest story arc in the animated series' final season on Disney+.
Star Wars: The Clone Wars is back for its final season on Disney+! In Clone Wars Declassified, StarWars.com looks at each episode's biggest moments and surprises. Fall in, soldier.
Bo-Katan and Maul are back in the latest episode in the final season of Star Wars: The Clone Wars, "Together Again," (now streaming on Disney+). As Ahsoka's time with the Martez sisters, Trace and Rafa, comes to an end, we find the former Jedi still acting the part, using her abilities for good to help the siblings escape the Pyke's prison. But there are greater forces at play here, hinted at by the presence of the ever watchful former Death Watch soldier and the first appearance of Maul this season. Here are five highlights from the episode.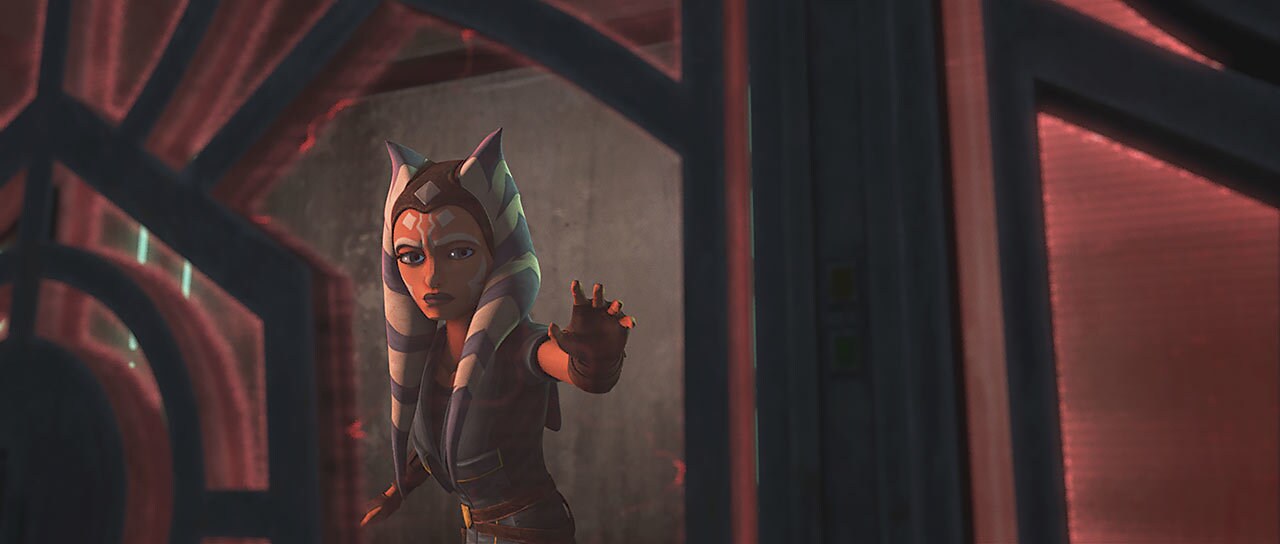 1. Ahsoka's escape. Sure, she's used the Force a few times already, covertly, so as not to alert the sisters to her past. But now that she's alone Ahsoka can return to form, wasting no time unlocking the cell door to escape. She's no petty smuggler, indeed.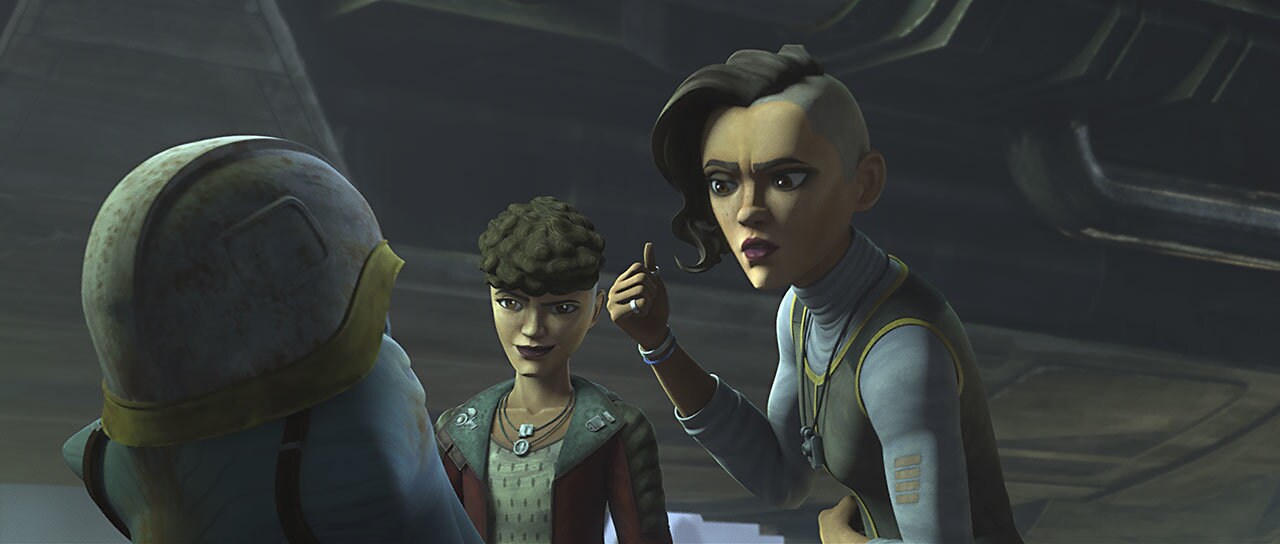 2. Rafa's plan. Stealing spice from the Pykes to pay the Pykes? Say what you will about Rafa's broken moral compass, but she's a pretty good schemer. And I appreciate the confident way she strides off the Silver Angel like she owns the place and starts bossing around the dock workers like the best smooth-talking scoundrel.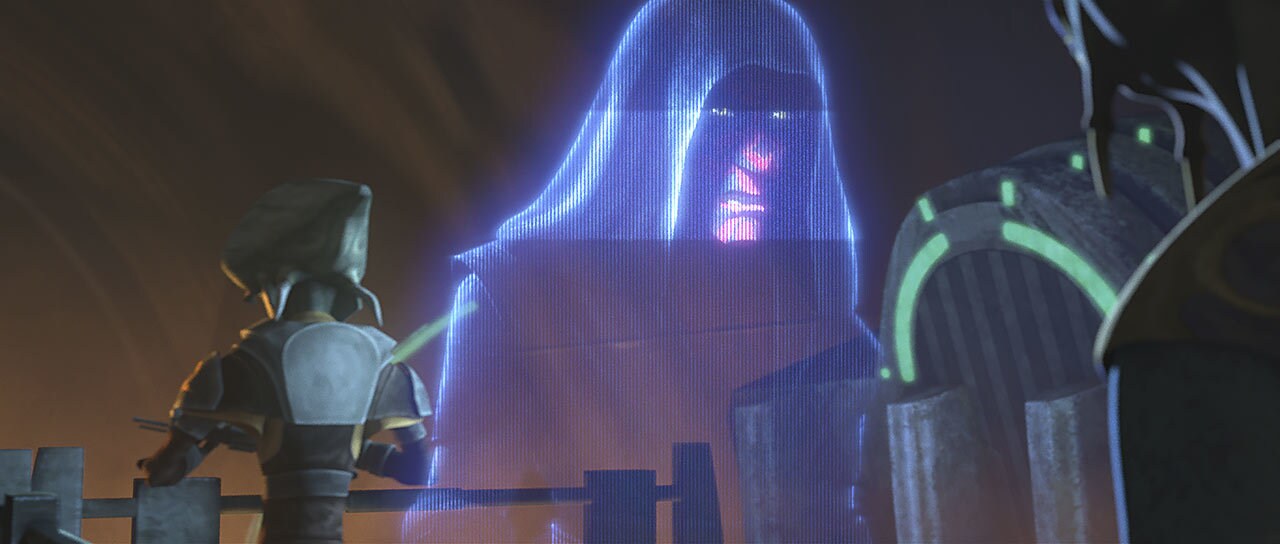 3. The return of Maul. Even in hologram form beamed from Mandalore, Maul is terrifying. And he seems to sense Ahsoka's presence on the platform, like a hunter sniffing for its prey.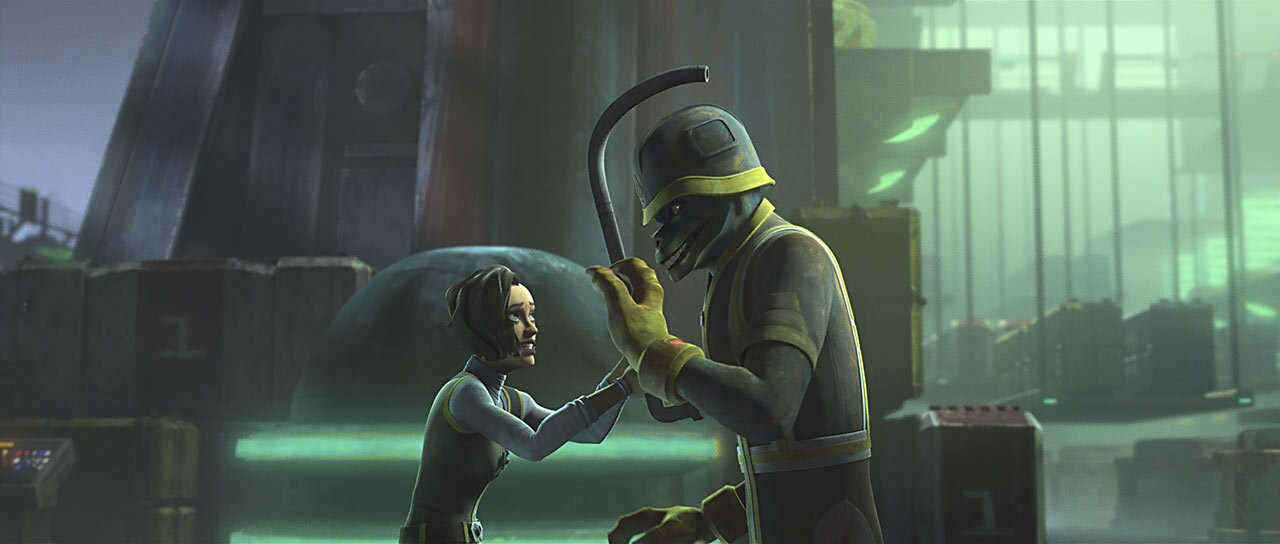 4. "I got your manifest right…here!" Rafa clocking the manager with the pipe is a classic cartoonish gag, and it still holds up. A lot better than the pipe itself, I might add. And like some of our favorite rogues, she's adept at coming up with a variety of witty one-liners while dispatching her enemies.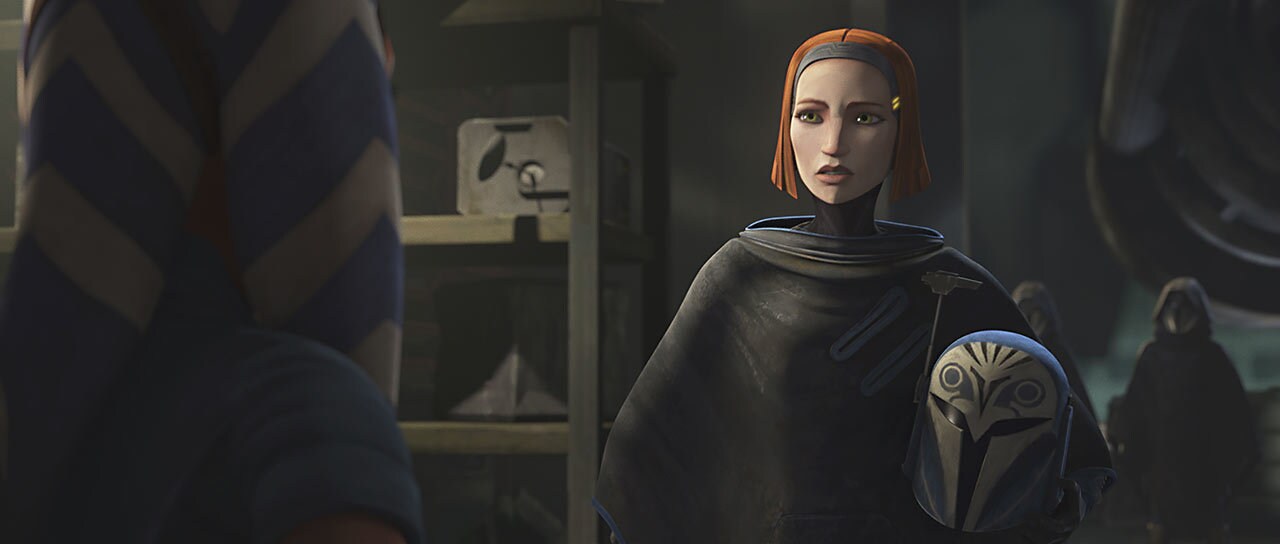 5. Bo-Katan is back. That musical cue that once heralded the arrival of Enfys Nest provides a fitting echo as Bo-Katan steps into view in the hangar on Coruscant. Last week, I squealed with delight when I heard Ursa Wren and Bo-Katan, but that was nothing compared to this moment. It's not every day a Mandalorian comes calling for the help of a former Jedi, after all.