At five events around the country, hundreds of Star Wars fans gathered to watch the two-episode premiere of the series, streaming on Disney+ starting August 22.
Brad Leccia has been a fan of Ahsoka Tano since he started watching Star Wars: The Clone Wars with his two young sons 15 years ago. "The first time we saw her in The Mandalorian, Rosario [Dawson] just nailed it," Leccia told StarWars.com.
However, when he saw the first trailer for Ahsoka in April, it was newcomer Baylan Skoll that caught the bearded fan's eye for his next cosplay project.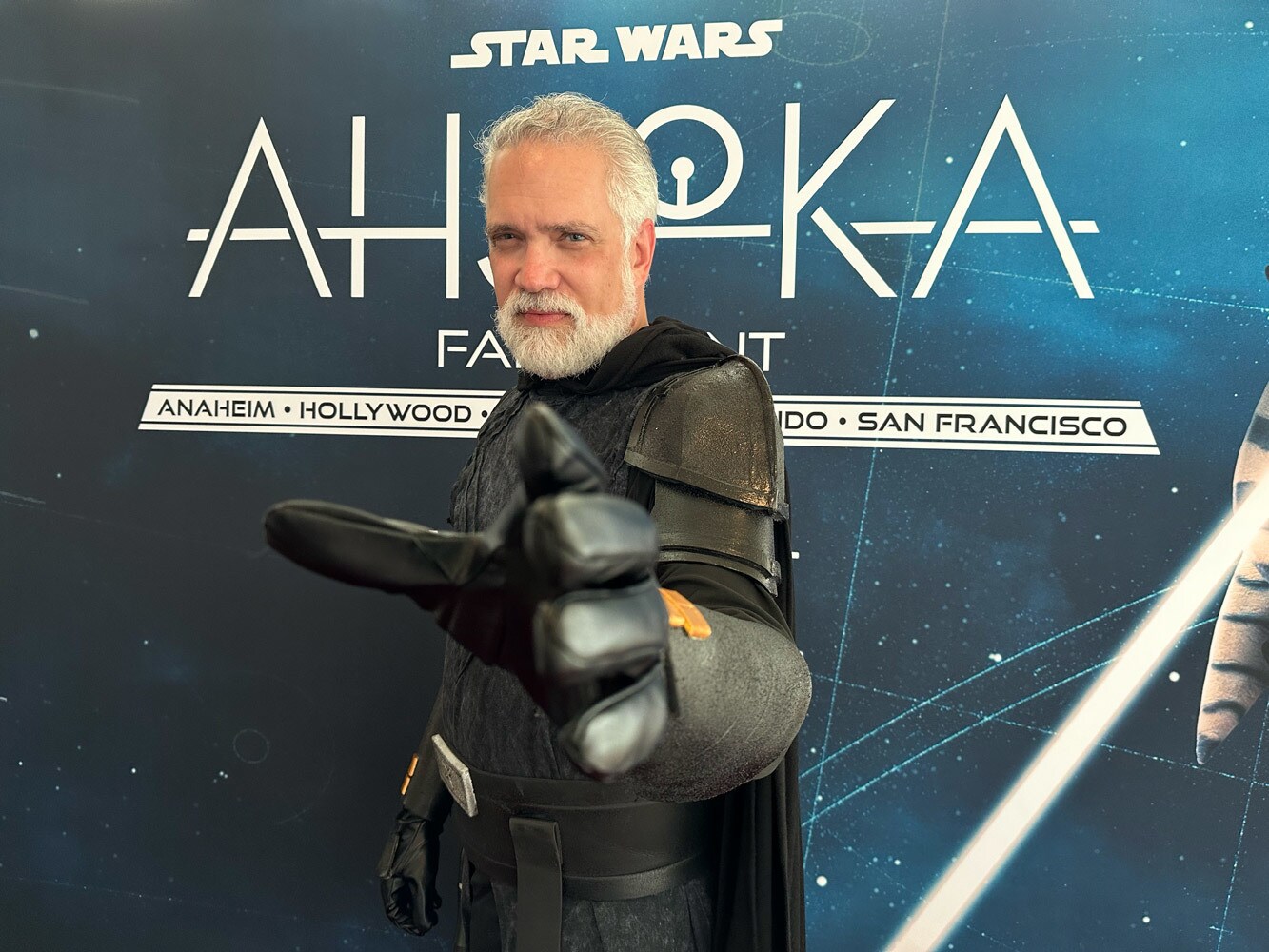 "Ray Stevenson looks like me! And I thought, 'I could do that,'" Leccia, dressed head-to-boot in a Baylan cosplay, said Thursday night at Lucasfilm headquarters in San Francisco. The occasion was one of five screenings in the multi-city Ahsoka Fan Event that celebrated the new series with hundreds of Tano faithful gathered in San Francisco, Hollywood, Times Square in Manhattan, and at Walt Disney World and Disneyland resorts.

After countless rewatches, pausing and capturing screenshots of the precious few trailer images of the new lightsaber-wielding character, Leccia got to work creating the Skoll costume. He taught himself a new stitch to try to match the lines of Baylan's tunic and handcrafted his pauldrons out of EVA foam. "I always like a challenge," Leccia said.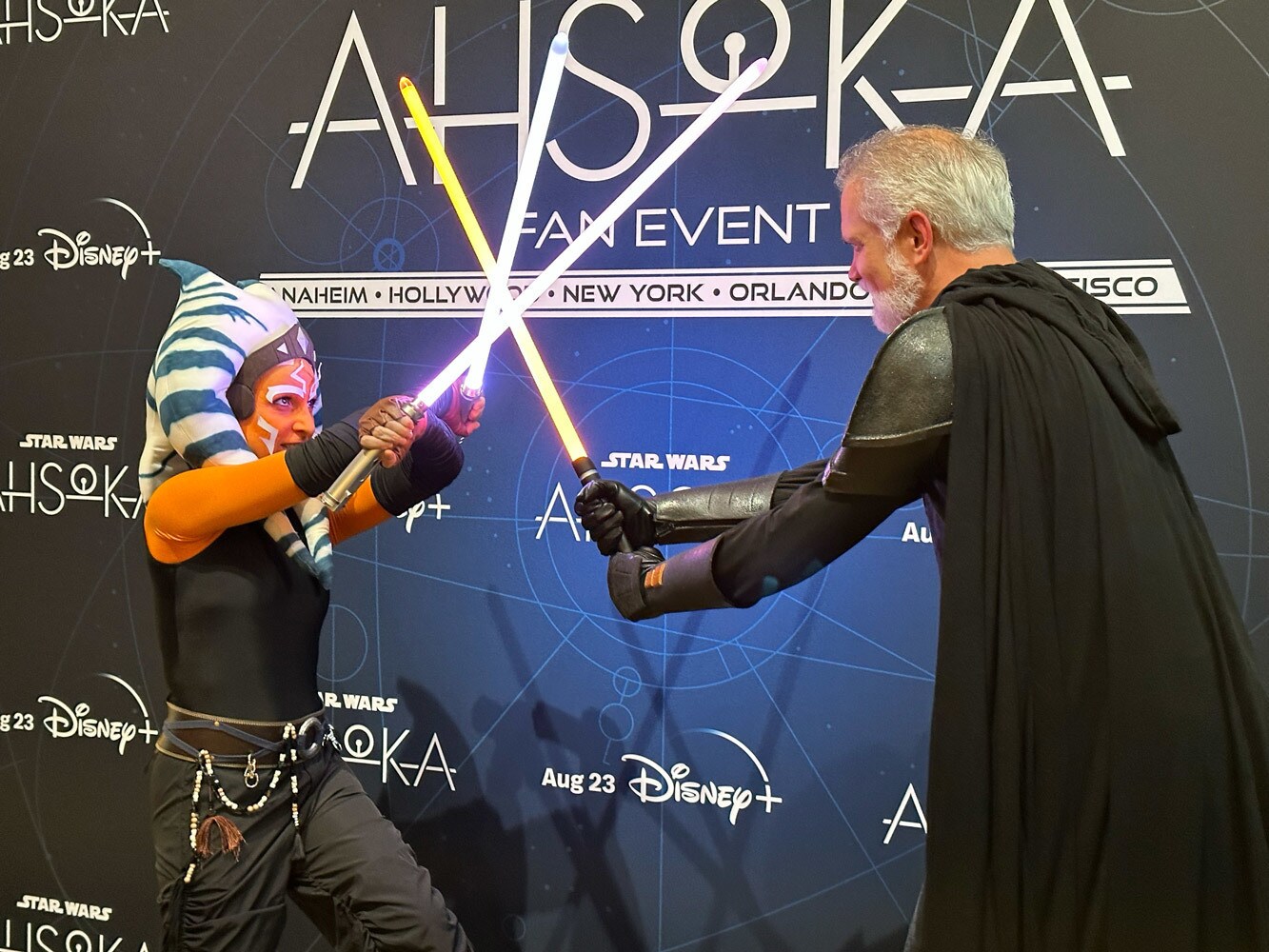 He spent a few hours every weekend for five months working on the costume, ultimately traveling across the country from his home in Pittsburgh, Pennsylvania, to unveil his work at the screening. Because, for Leccia, Ahsoka is about family. The character conjures fond memories of sitting on the couch with his children and introducing a new generation to the galaxy he's loved since he was a child himself.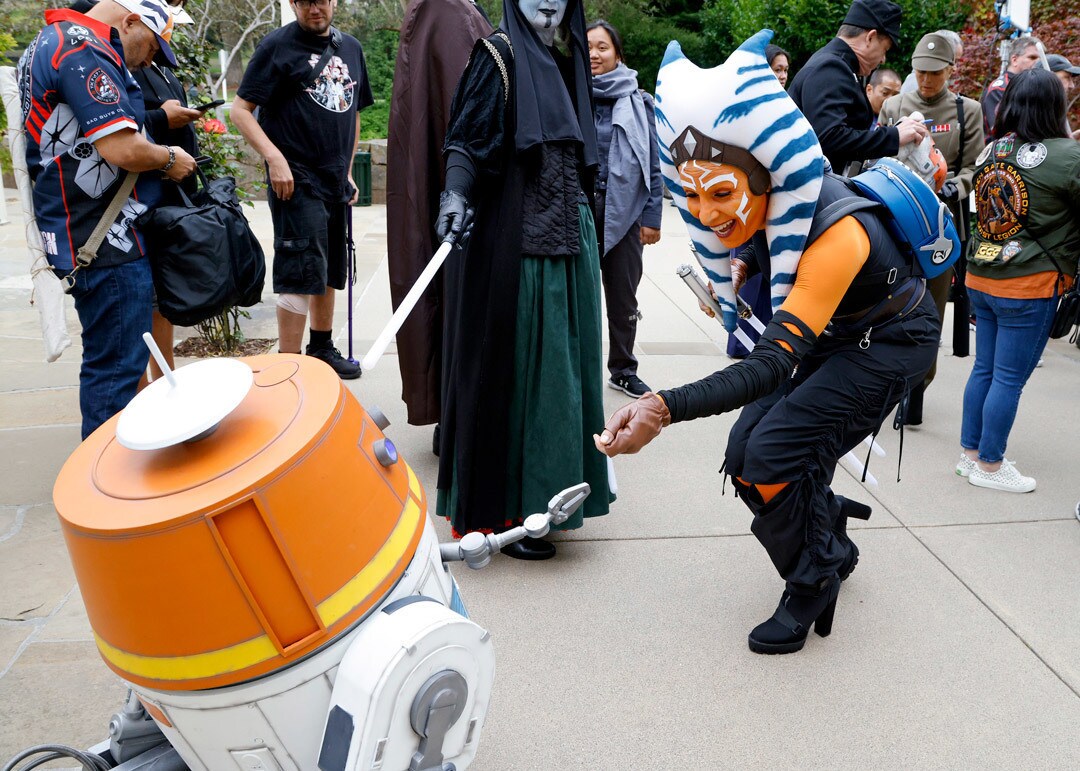 The character has taught fan Cami Duvall, who arrived at the fan event in full Ahsoka cosplay, some valuable life lessons. "It's really important to listen to the voice inside," she said. "You can't go wrong that way. She really exemplifies that for me."

"Ahsoka means staying true to yourself, believing in what you believe in, sticking up for the little guys, and being a badass," echoed fan Sara B.
For Ivan, another fully decked-out Ahsoka cosplayer in the crowd, the character has been a beacon of hope. "Ahsoka is growth, journey, finding your own self amid all this tranquility and chaos at the same time," he said. "We've watched her grow since The Clone Wars movie and it's just been a ride to say the least."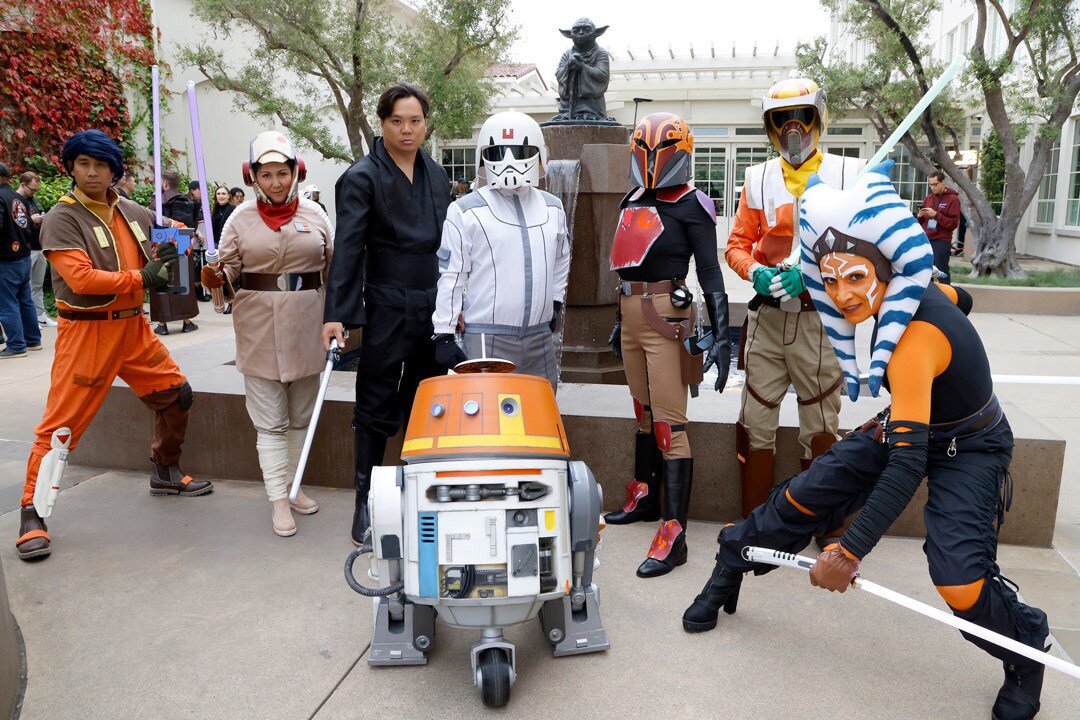 But Star Wars Rebels fan Ricky Resurrection arrived at the screening with just one question on his mind. "Where's Ezra?" he asked. "I'm so looking forward to whatever happens next to the Ghost crew and most especially to Ezra."

To quote another Jedi: Patience! Ahsoka arrives August 22 with a two-episode premiere on Disney+.