Choose your character, build your costume, and let StarWars.com help you plan for the big event!
There is only one event where you can find General Grievous hanging out with General Leia, see a Sith Disney princess twirling a red lightsaber, or meet Chewie's Angels, a trio of pastel-colored Wookiees. Star Wars Celebration is truly the ultimate fan experience where anything is possible -- new friends are made, old friends catch up, and you can meet your childhood heroes. In fact, you might meet several different versions of your favorite Star Wars hero. There is only one Mark Hamill, but at Star Wars Celebration you can see countless Luke Skywalkers roaming the halls. Cosplayers add so much joy and whimsy to the Celebration experience. If you're thinking about giving cosplay a try for Star Wars Celebration Chicago, here are a few tips to help you get ready!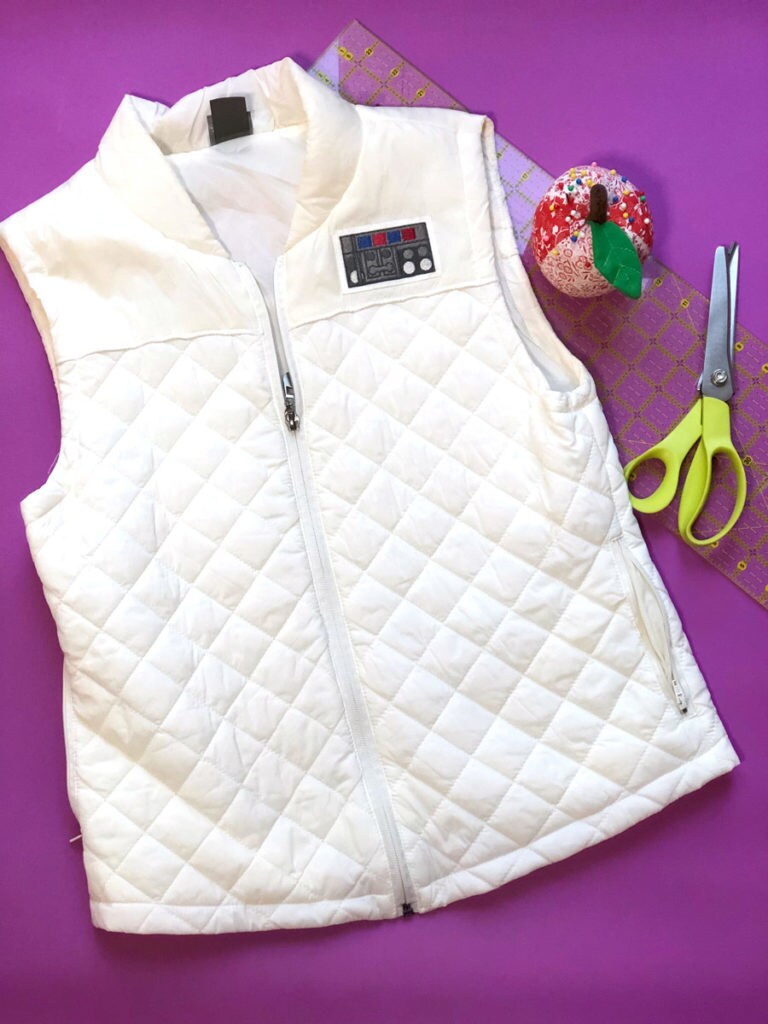 1. Fabric or cardboard? Now that you've decided you want to cosplay, it's time to figure out your costume and the first question you must ask yourself is, "Do I want to wear clothes or cardboard?" If you've always wanted to craft an AT-ST that you can walk around in, Star Wars Celebration is the place to do it! Just know that the more elaborate the costume, the more limited you might be in terms of getting around the convention floor. As someone who has cosplayed as the Millennium Falcon, I can tell you that it wasn't easy navigating through Artist Alley while wearing a very wide foam starship.
Another thing to keep in mind when selecting your costume is your comfort level. Dressing up as Rey or Lando Calrissian will probably be much more comfortable than cosplaying as Queen Amidala or Chi Eekway Papanoida. An elaborate outfit will make a statement, but you may not be able to sit in it, which will limit your time in the costume. Also, if you're traveling and the costume is oversized or delicate, you may want to carry it on the plane or ship it to your hotel ahead of time.
Time is probably the biggest factor in deciding what to wear. But even if you're short on time and money, there are plenty of costumes you can whip up on a budget and with only a week to work on it. Having limited resources can often lead to unique and unexpected costumes!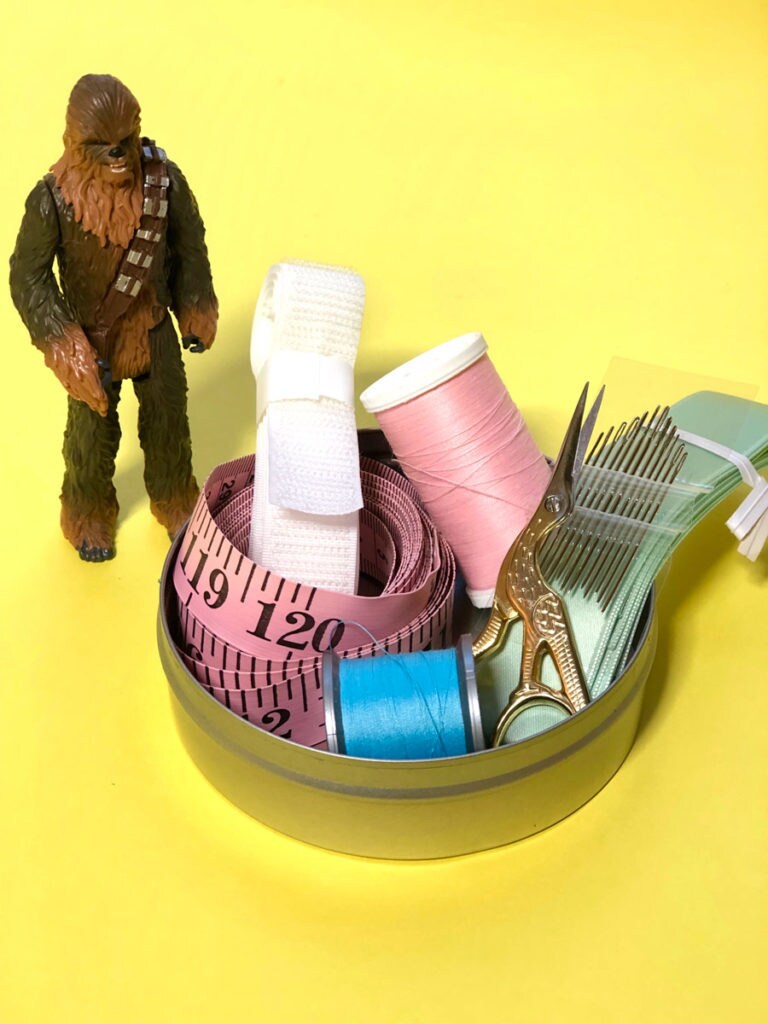 2. Make a costume emergency kit. It is inevitable that something will go wrong with your costume, even if it's store bought. A zipper may break, a Styrofoam eye may fall off, or the glue may not hold. If you're traveling to Chicago from out of town, be sure to pack a costume emergency kit. Some kit essentials to consider: safety pins, double sided tape, hot glue or super glue, and any other odds and ends that you might anticipate falling off your costume. (I'm looking at you, feathers.) You may not end up needing the kit, but in the case of a cape crisis, you'll be prepared!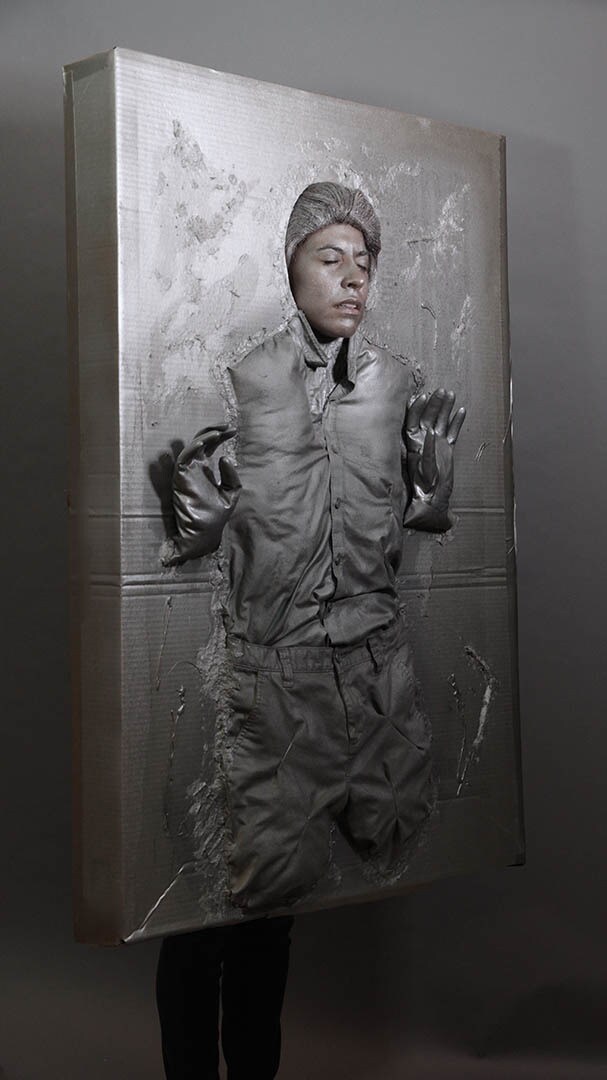 3. Get ready to get into character. If this is your first time cosplaying, prepare to strike a pose. As you walk around the convention center in costume, people may stop and ask to take your photo. It might feel weird at first, especially if you're dressed as a Star Wars villain, but posing in character makes for a great photo! And it's amazing how putting on a costume can change how you stand, act, or speak; you might find that getting into character comes naturally once you start walking in that character's shoes.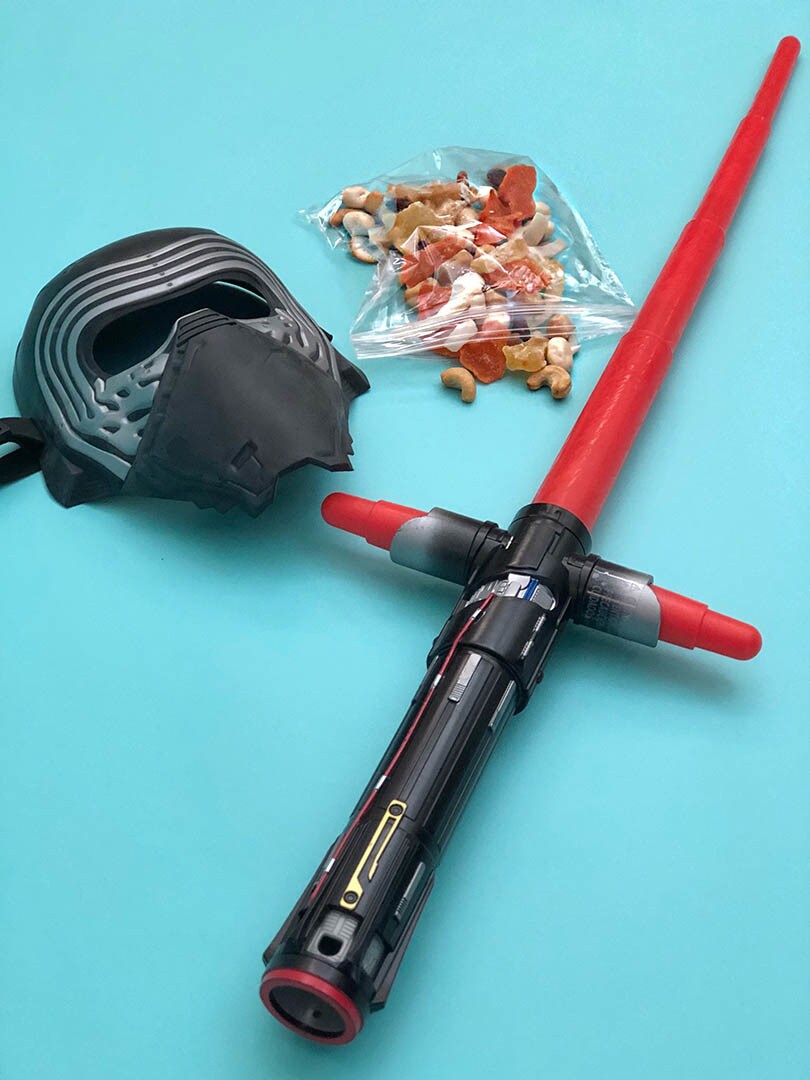 4. Remember, even Kylo Ren gets hangry. It's surprising how quickly time goes by when you're having fun at Celebration. And when you're dressed in costume, taking photos, and chatting with friends, you may look at the clock and suddenly realize you forgot to eat lunch. Make time for snack breaks and tuck a protein bar into your Han Solo holster or some trail mix in your Ewok pouch so you're prepared for wherever the day takes you.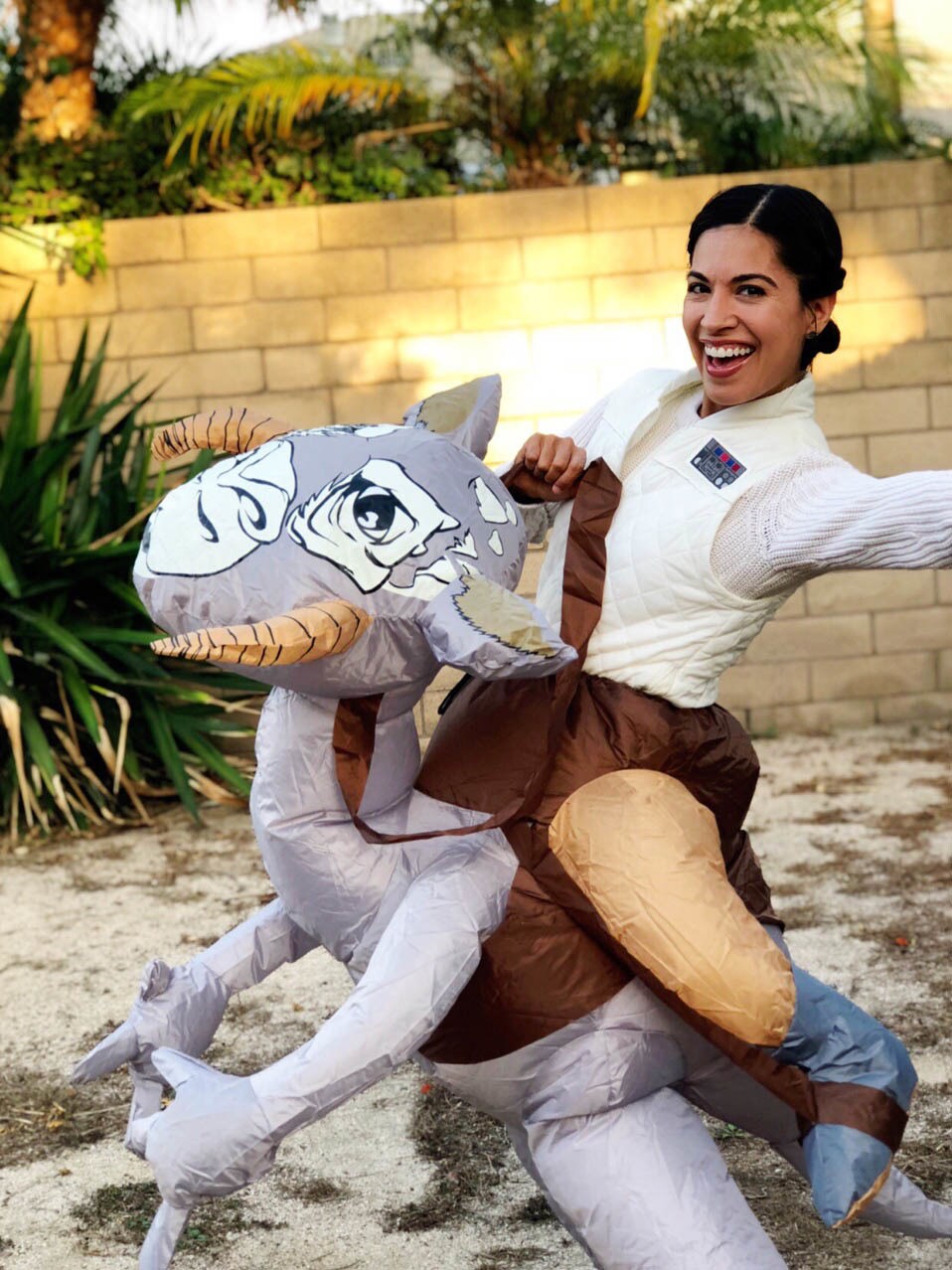 5. Troop with a friend. What's better than one cardboard stormtrooper? Two, of course! Cosplaying with friends is sure to be a great time, but even if your friend doesn't feel like dressing up, they may be able to offer a helping hand as you're waddling around in your homemade Gonk droid costume. If your costume makes it difficult to see or restricts your movement, you will absolutely need a buddy to help you navigate the convention hall, lead you to the water fountain, and remind you about the panel schedule.
And if this is your first time cosplaying, know that you will be surrounded by fellow Star Wars fans who love these characters and stories as much as you do. No one will judge you by your size or your design (unless you enter a costume contest and you actually want your costume to be judged.)
Star Wars Celebration Chicago will take place April 11-15 at McCormick Place. Visit StarWarsCelebration.com for tickets and more info!
Jennifer Landa is an actress, host, and crafter. Follow her on
Twitter @JenniferLanda and for more Star Wars DIYs, visit her YouTube channel.
Site tags: #StarWarsCelebrationChicago2019