There's a galaxy of new Star Wars books to introduce your younglings to the Skywalker saga and beyond.
As Star Wars fans today, through everything from films to novels to comics to animation to video games, we're enjoying some of the absolute best Star Wars stories ever told. And it's never been a better time be a kid taking their first steps into the larger world of Star Wars storytelling.
In celebration of Star Wars Reads this October, we're shining a light on the veritable galaxy of Star Wars books available to capture the attention and imaginations of kids and younger readers. But don't let the "young reader" label fool you. Even though many of the books on our list primarily target elementary and middle-grade readers, there's absolutely nothing preventing readers of all ages -- including adults -- from cracking them open and enjoying them alone or while reading aloud. They're excellent stories from excellent authors. So with that in mind, here's a collection of more than a dozen of our favorite recent releases, roughly arranged according to age…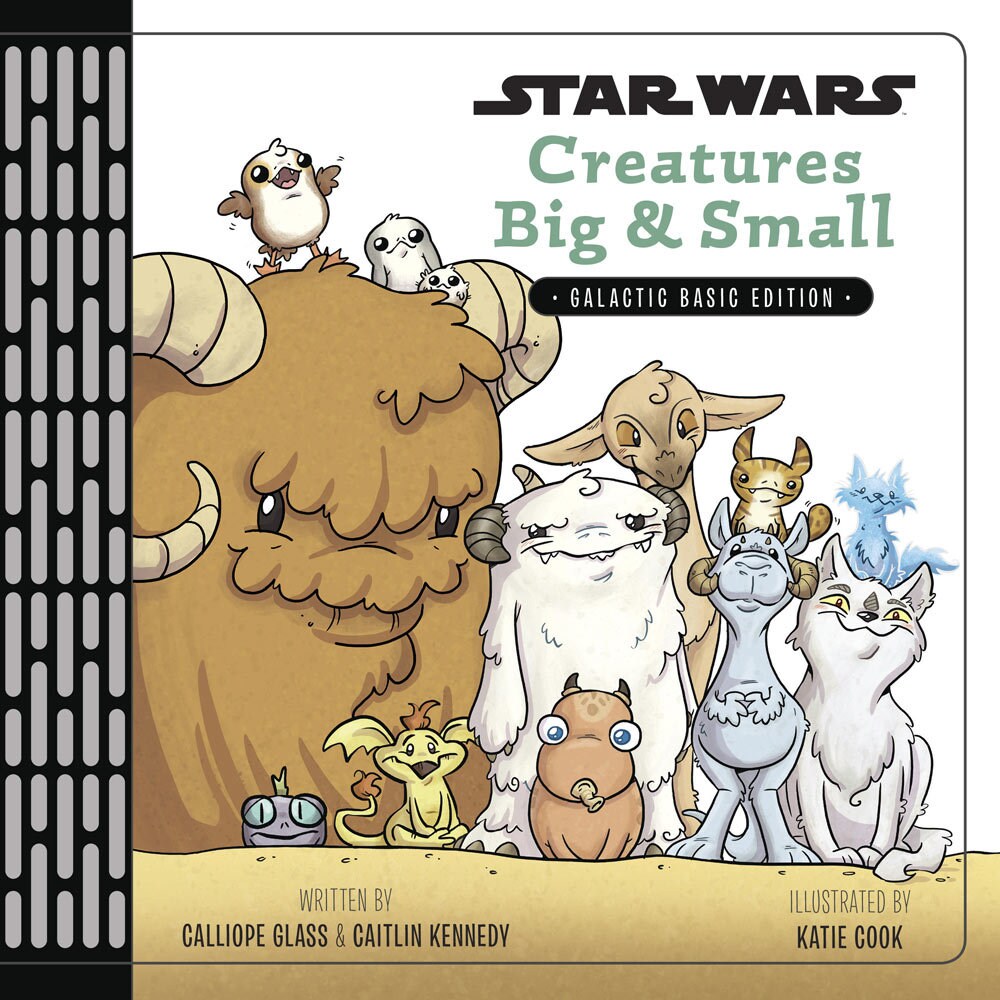 1. Star Wars: Creatures Big & Small (written by Calliope Glass & Caitlin Kennedy; illustrated by Katie Cook; published by Disney Lucasfilm Press)
 We learned the alphabet with A, B, C-3PO. We practiced counting with Obi-One, Two, Three. We got in touch with our emotions with Search Your Feelings. And now we're exploring contrasting sizes and out-of-this-world animal species with Creatures Big & Small. Just as delightful as the first three, this book helps young Padawans recognize the relative sizes of familiar creatures in the Star Wars galaxy. Accompanying Katie Cook's achingly adorable art are charming poems that go well beyond the simple "big versus small." You'll not find more adorable porgs, tookas, tauntauns, fathiers, rancors, or purrgil anywhere.
2. C-3PO Does NOT Like Sand! (written by Caitlin Kennedy; illustrated by Brian Kesinger; published by Disney Lucasfilm Press)
Turns out Anakin isn't the only one who hates sand. This adorable picture book finds C-3PO, R2-D2, and BB-8 on Tatooine, trying to complete a secret mission for the Resistance. And, you guessed it, everything goes sideways for our droid trio, despite C-3PO's determined effort to stay on track.