New details and images were revealed in a special panel at Star Wars: Galactic Nights!
We only know one truth: we are more excited for Star Wars: Galaxy's Edge -- the Star Wars-themed land coming to Walt Disney World and Disneyland -- than ever before.
Actually, we know several awesome truths, all thanks to a special discussion on Star Wars: Galaxy's Edge held at Star Wars: Galactic Nights this weekend. The talk featured some of the biggest names working on Star Wars: Galaxy's Edge, including Scott Trowbridge, portfolio creative executive of Walt Disney Imagineering, along with Imagineers Robin Reardon and Chris Beatty, as well as Doug Chiang, Lucasfilm's VP and executive creative director. In a post on the Disney Parks Blog, Trowbridge discussed the details revealed on the panel and shared new images from Star Wars: Galaxy's Edge -- including the inside of the Millennium Falcon, seen below.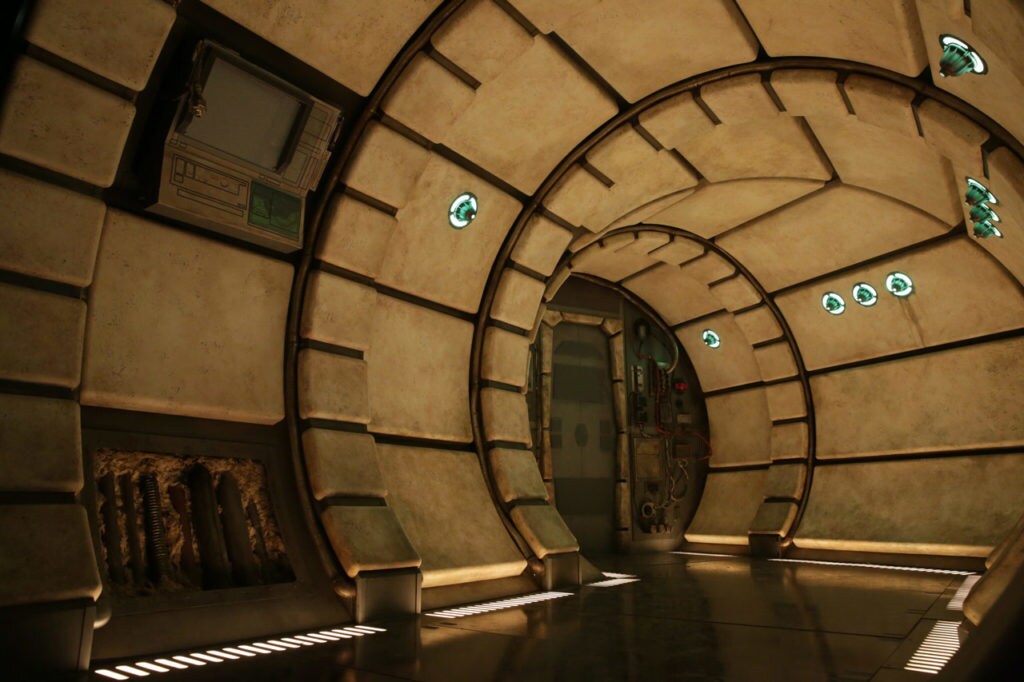 "We talked a lot about authenticity -- how we are building a real place in the Star Wars universe and how we are working hard to get the details right," Trowbridge said in his post. "One of my favorite examples is the Millennium Falcon. We've all seen her on screen, but until you climb through that hatch, walk through her hallways, sit inside the cockpit, power her up and actually FLY her yourself, it's not quite the same. Here is a photo of the inside of the ship as we are getting her ready and I can't wait for you to see her yourself!" What a beautiful hunk of junk.
Doug Chiang spoke about the team's progress, and disclosed that a fleet of full-size X-wings is currently in production. "One tap on the metal side of these ships tells you that they are real, and ready for action!" Trowbridge said. The work-in-progress fighters were also shown. All wings report in.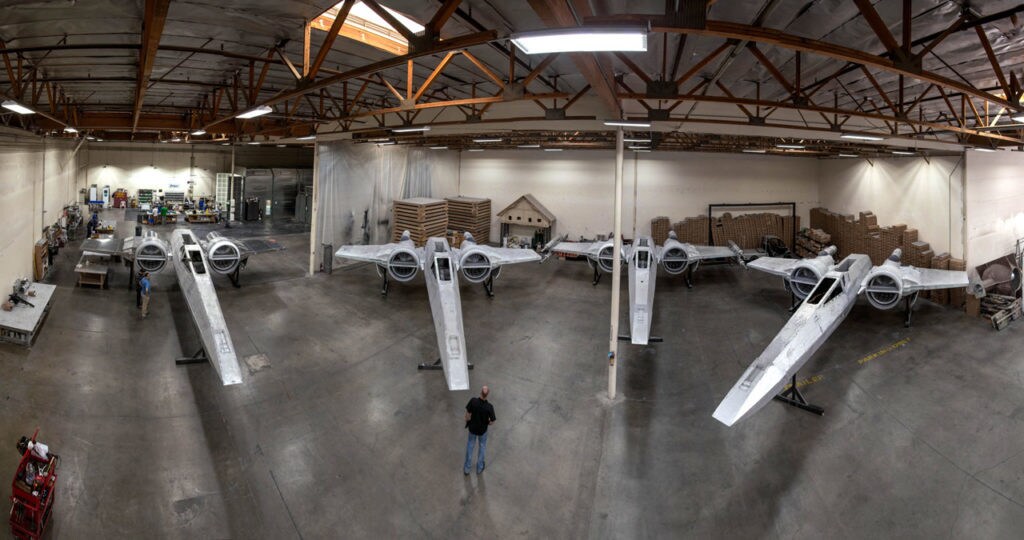 One major topic of discussion was depth of storytelling in Star Wars: Galaxy's Edge. "Chris shared some of his experiences researching the exotic markets of Istanbul and Marrakech," Trowbridge said. "They were a great source of inspiration for the marketplace in our village where we can explore a rich collection of shops and merchant stalls." Concept art for one such post was revealed: a Toydarian toy shop (naturally!). Check it out below.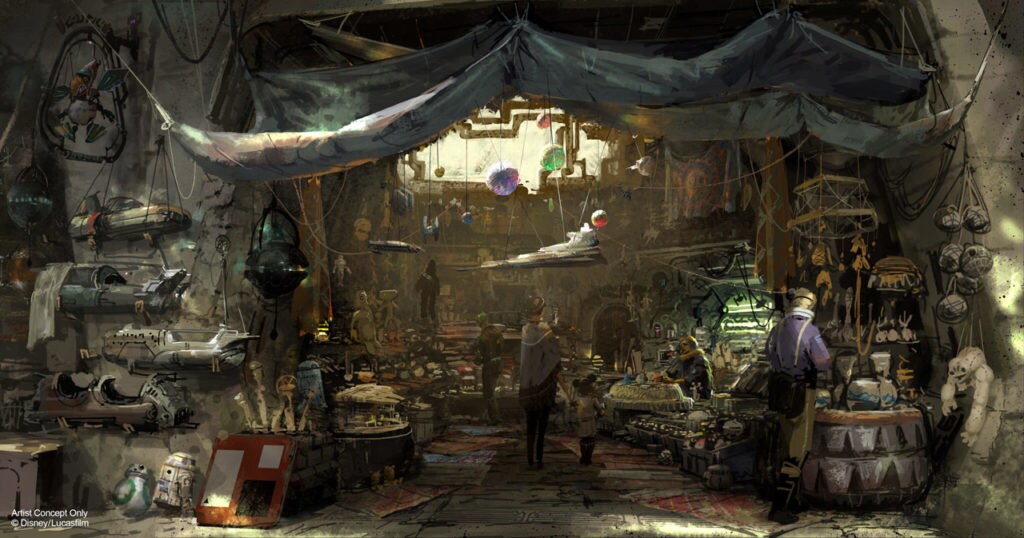 All of the items at the outpost, Trowbridge added, look hand-crafted and are "in-story." Just remember -- mind tricks don't work on Toydarians.
Star Wars: Galaxy's Edge opens in 2019 -- and we can't wait.
StarWars.com. All Star Wars, all the time.