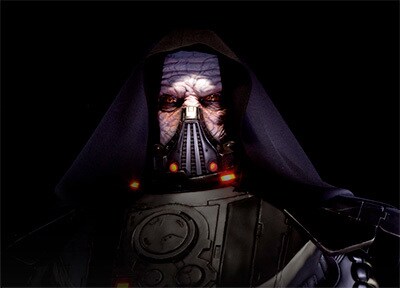 For fans of the hit MMORPG Star Wars: The Old Republic, there is a contest that's strong with the (dark side) of the Force: GameStop is giving away a life-size Darth Malgus statue and more!
Measuring over 7-feet-tall, this highly-detailed Malgus statue features a light-up chest plate and lightsaber. It is a stunning recreation of the fan favorite Sith commander and chief villain from Star Wars: The Old Republic, and an incredible Star Wars collectible.
Every day between now and May 20, you can redeem your PowerUp Rewards points at GameStop for entries to win. But that's not all; other prizes include a limited edition Star Wars Xbox 360, Force FX lightsabers, and designer Star Wars USB flash drives. Visit GameStop.com now to enter!